Sponsored Post: We've teamed up with Eggland's Best to bring you delicious breakfast to dinner or dessert recipes using their nutrient-rich eggs.
This recipe for Chocolate Paleo Banana Bread tastes decadent and is loaded with chocolate chunks, but is completely gluten free, grain free, dairy free, and refined sugar free.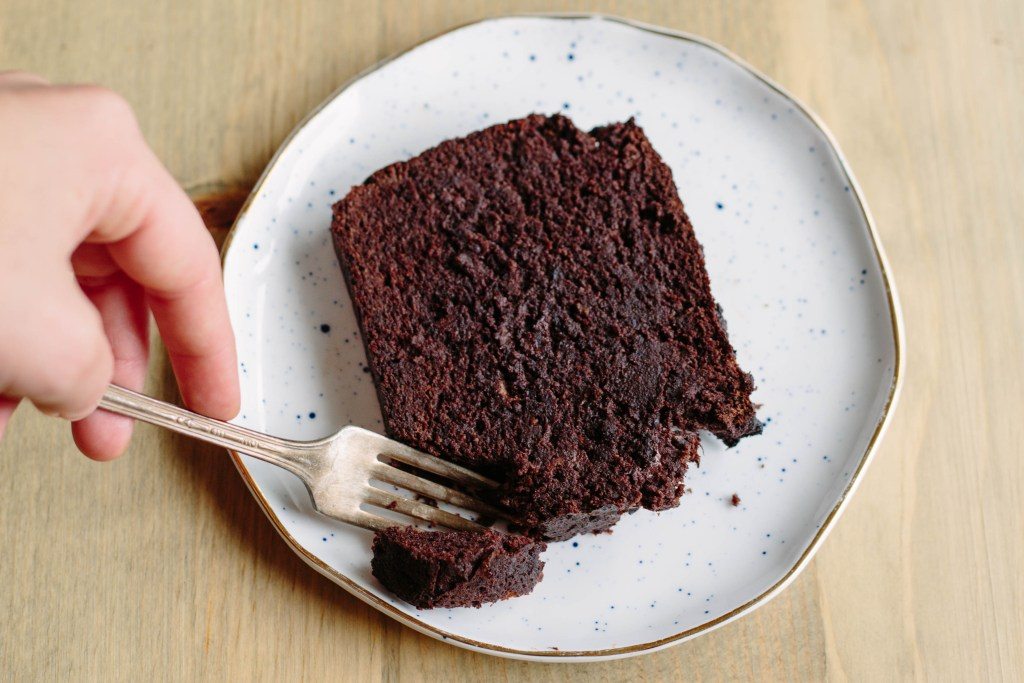 About ten years back, I had a major thing for banana bread. I made a loaf every few days, and each time I tweaked the recipe to make it as "healthy" as possible. I used whole wheat flour, extra wheat germ, and swapped out the oil and butter for apple sauce. I was working as an outside sales rep back then, and I sustained myself on banana bread at least 80% of the time.
When I finally quit that job, I also quit banana bread. I ate it so much that eventually I'd lost my taste for it altogether. It wasn't until a few months ago that I finally came around again when I found an enticing recipe for brown butter banana bread and had a pile of rotting bananas on my counter. But this recipe wasn't fooling anybody. This wasn't health food. This was cake.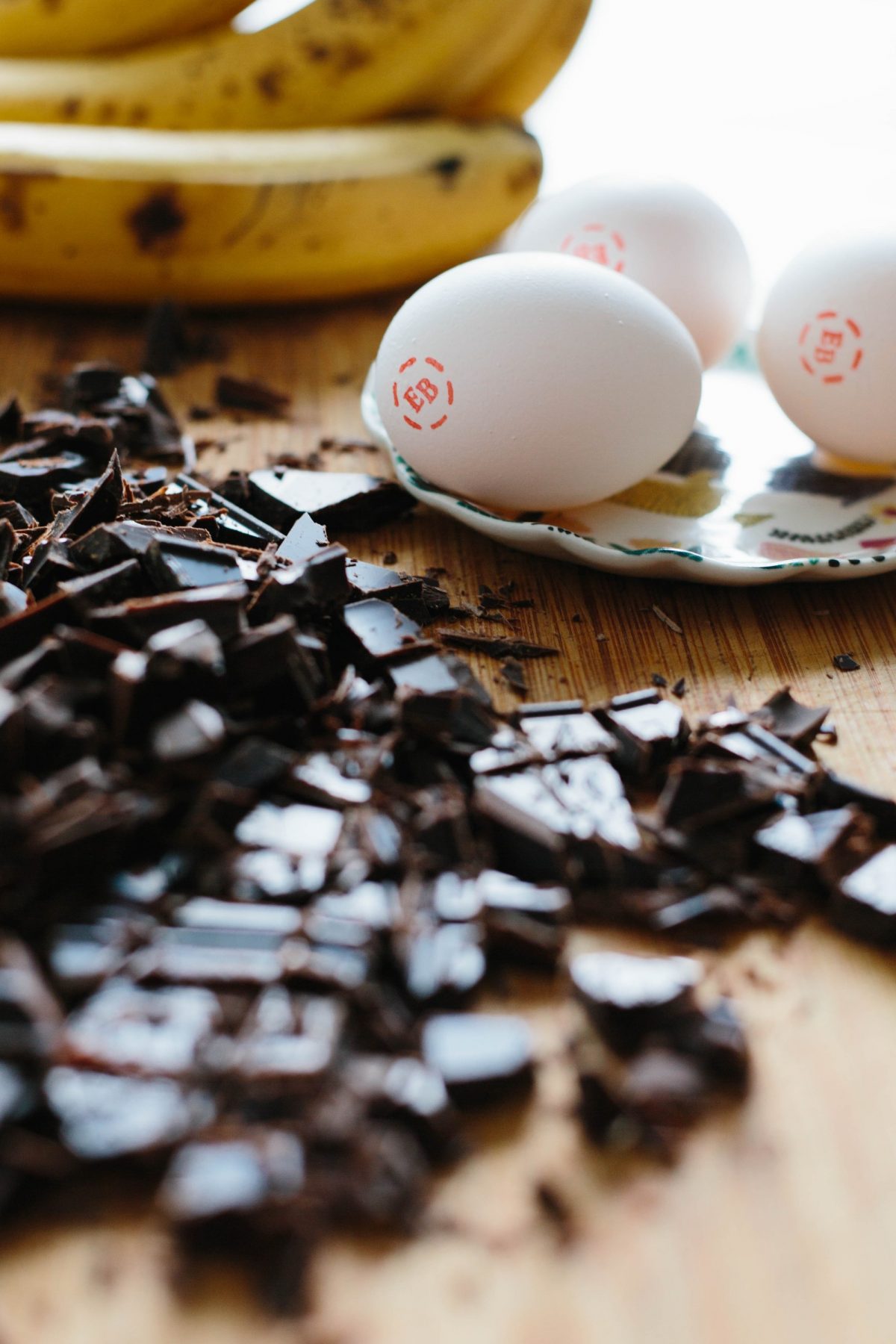 Of course it was tasty. But if I'm going to take in those kinds of calories, I want it to actually taste like cake and not something trying to pose as a nutritious breakfast. However, the dry, wheat-filled loaves of my past weren't exactly something I wanted to revisit, so I began experimenting with a few different techniques, and that's how this recipe was born.
This is a new kind of healthy banana bread, or at least it is for me. It's made up of mostly bananas – six of them to be exact – and contains no added sugar, aside from what's in the dark chocolate (which really isn't much). There is lots of cacao powder, which gives it a rich, deep, chocolatey flavor in addition to antioxidants, vitamins, and minerals. It has coconut and almond flour for added fiber and protein, but they also provide a wonderfully moist, dense, and slightly chewy texture. It also has eggs to add structure and lightness. But I'm not using just any eggs, I'm using Eggland's Best eggs.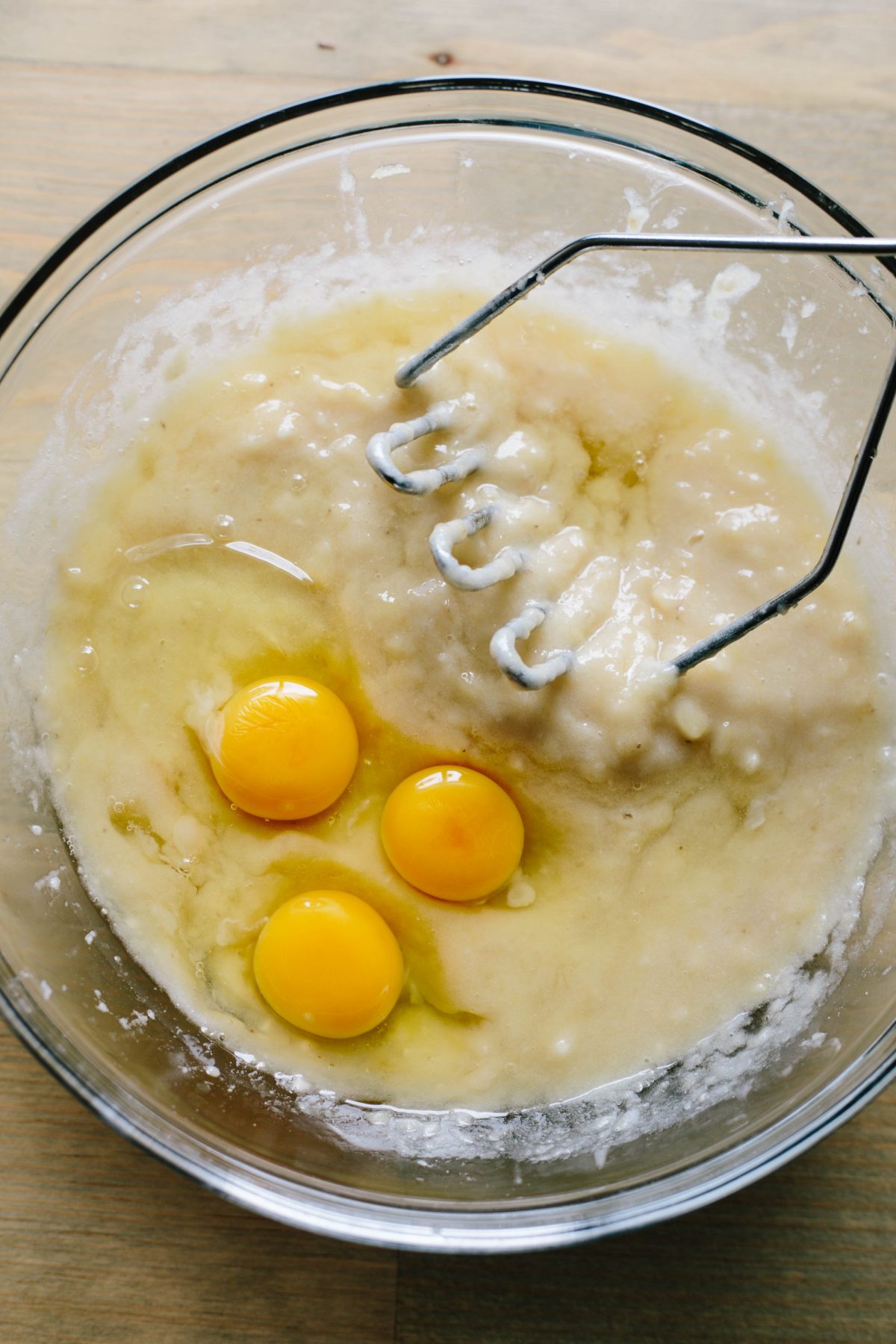 I've always seen Eggland's Best eggs at the market, but I never realized they're actually MORE nutritious than regular eggs. They have less calories, fat, sodium, and cholesterol, but contain the same amount of protein, along with significantly more omega-3 fatty acids, DHA, folate, lutein, and vitamins B, D, E.
It's not sorcery, it's because Eggland's Best feeds their hens a nutrient dense, all-vegetarian diet consisting of healthy grains, canola oil, and a supplement of rice bran, alfalfa, sea kelp, and Vitamin E. It contains no animal by-products and no recycled or processed foods. Eggland's Best never uses hormones, steroids or antibiotics of any kind, and that is music to my ears.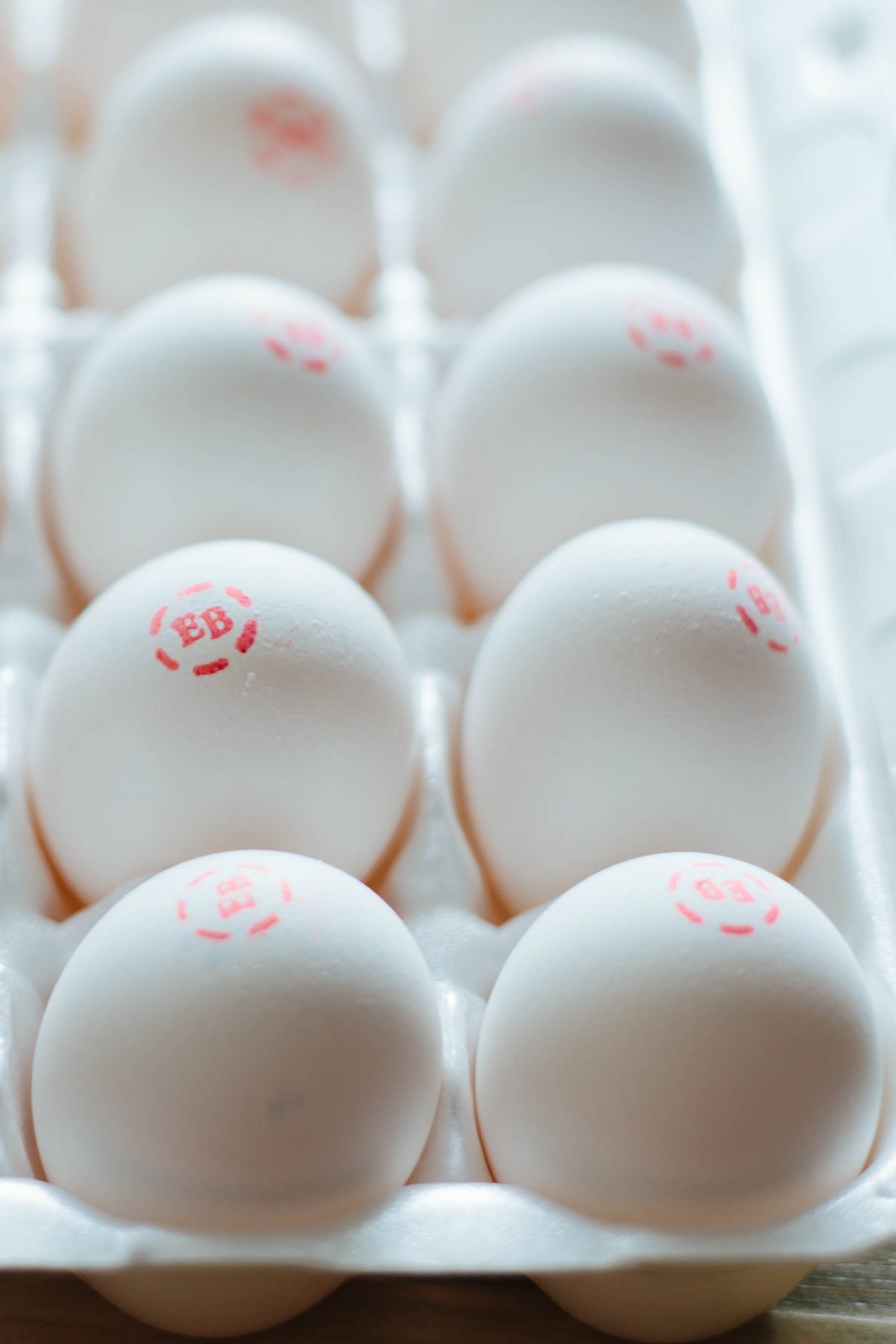 March is National Nutrition Month, so it's a great time to learn more about the foods you're using to fuel your body. If you can choose to eat an egg that contains more nutrients, yet still has an amazing taste and texture, why wouldn't you? And if you could choose to eat a super tasty banana bread that's gluten + dairy free, packed with fiber, vitamins, and minerals, why wouldn't you? This double chocolate banana bread legit tastes like cake. CAKE! A dense, rich, melt-in-your mouth chocolate cake, only it's made from wholesome, nourishing ingredients.
Ten years ago I thought that whole wheat flour, wheat germ, and apple sauce were the keys to making both healthy and tasty baked goods, but I was so wrong. Healthy? Depends who you ask. Tasty? That's gonna be a straight up no for me, dawg. Tolerable is more like it.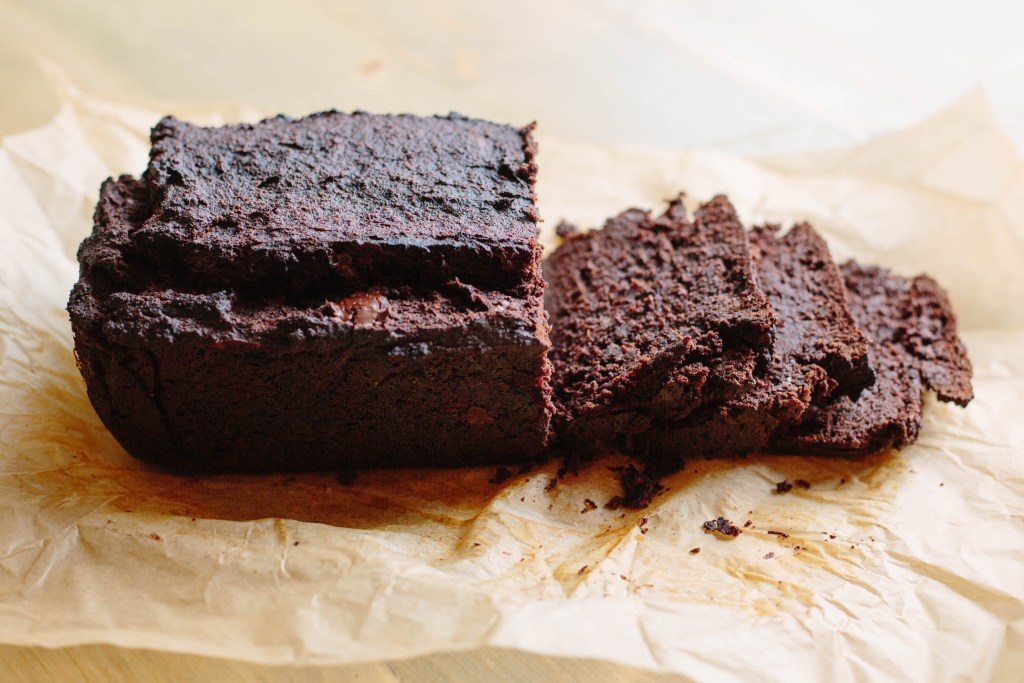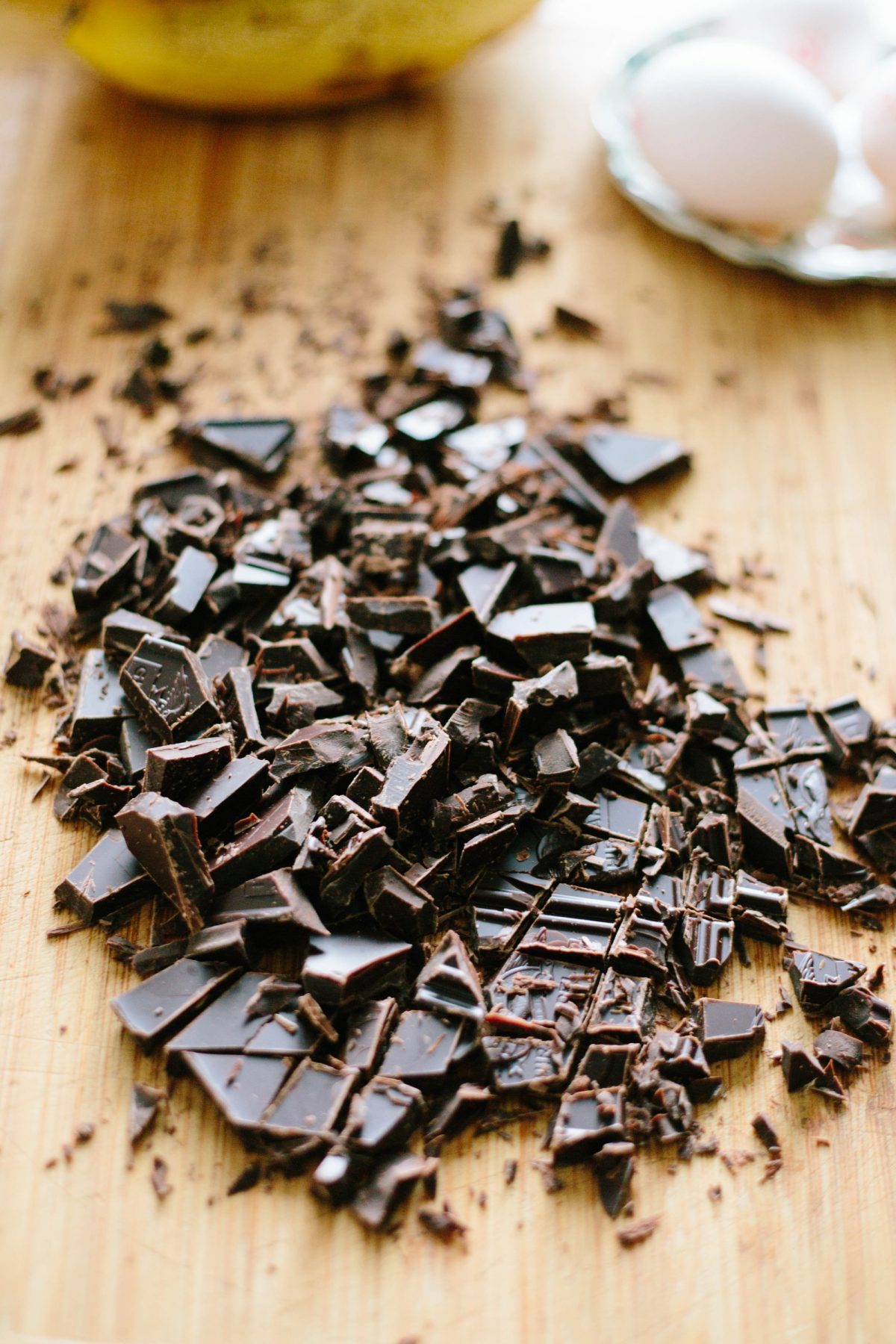 This recipe has already become a staple in my repertoire. It's the best way I've found to eat chocolate cake for breakfast without crashing an hour later. We can't seem to get enough of it these days, and I have a feeling once you try it, you won't either.
Oh, and all those egg shells and banana peels? They're two of the best things you can add to a compost pile, and gardening season is right around the corner.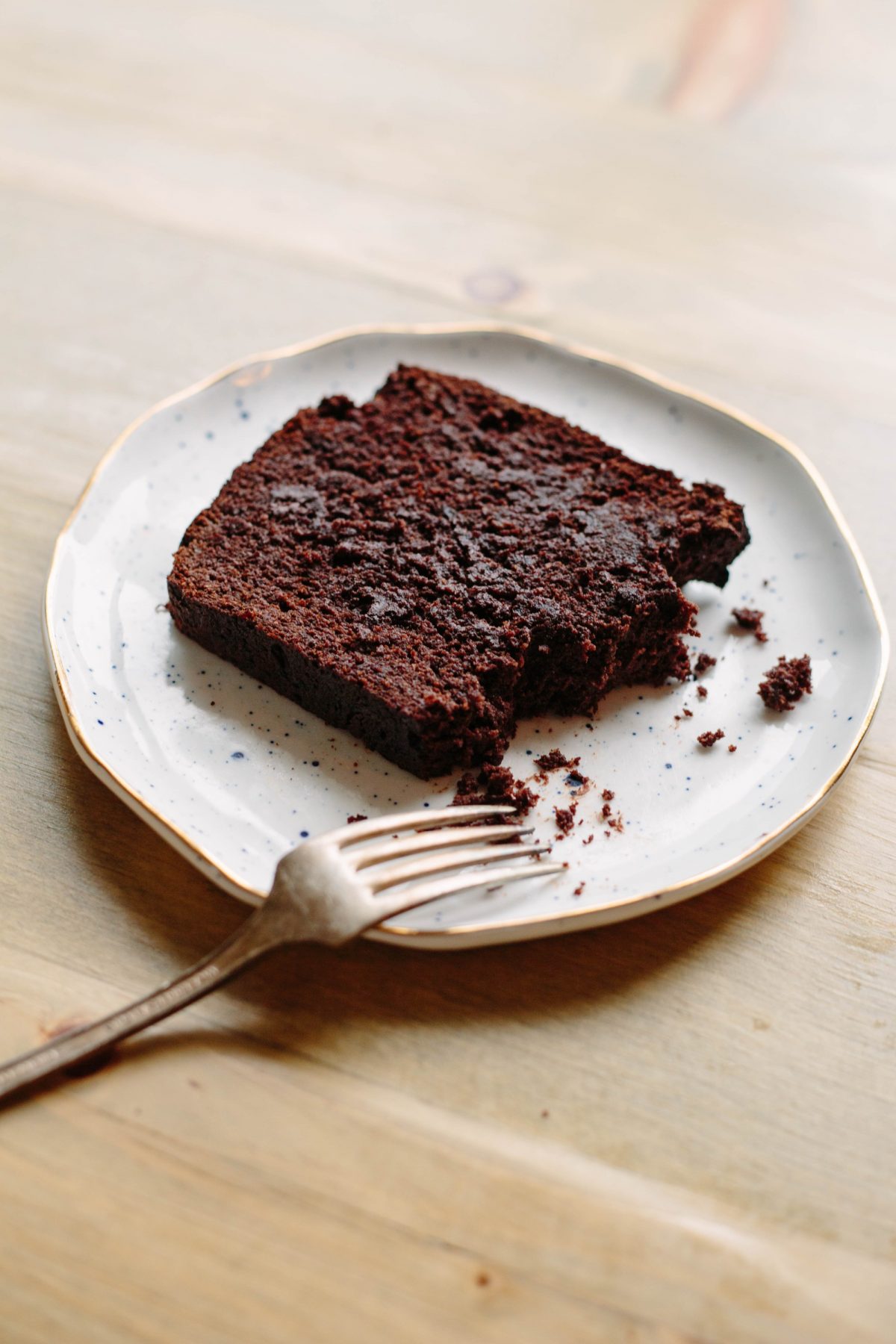 Click here for the recipe over on the Eggland's Best website.