Chocolate Macadamia Nut Butter Spread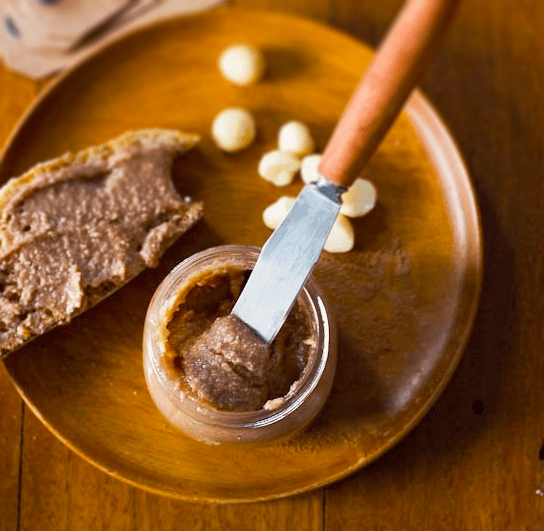 If you prefer your nut butter sweeter, you could add some stevia drops to the blend for a sugar-free treat.
By Martyna Candrick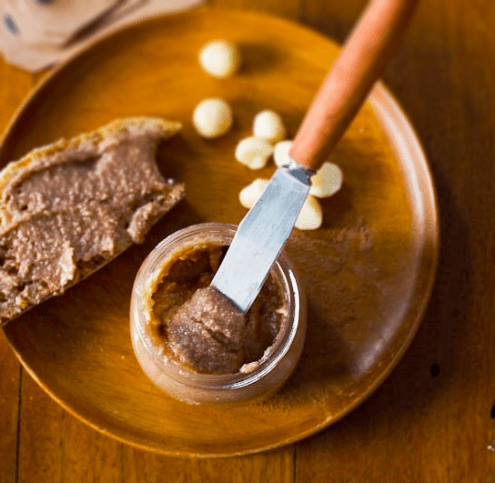 I used a mixture of whole and half raw and unsalted macadamia nut kernels. For added flavour, because let's face it, chocolate makes many things better, I added raw cacao to the mix but cocoa is fine too, just less nutrient-rich.
Chocolate Macadamia Nut Butter Spread
If you prefer your nut butter sweeter, you could add some stevia drops to the blend for a sugar-free treat.
Ingredients
1½ cups raw unsalted macadamia nuts (about 225g or ½lb)
1-2 tsp raw cacao powder
optional: a few Stevia drops, to taste
Instructions
Place macadamia nuts in a blender or food processor. Process on medium-high speed for 3-5 minutes until the oil in the nuts is released and they begin to form a smooth butter. Continue to process until your desired consistency is reached.
Add cacao powder, and Stevia drops if using, and mix in.
Store Chocolate Macadamia Nut Butter Spread in an airtight container or jar in the fridge for upto 2 weeks.
Martyna Angell
Martyna is a Polish-born Australian recipe developer and food blogger. Her creativity and passion for good food shines through in many of the delicious and easy to prepare meals which she cooks, styles and photographs for her blog, Wholesome Cook. Fresh cream-filled eclairs are her only weakness.