A chocolate ice cream sundae hits up cupcakes for an adorable and delicious dessert. Start with a chocolate cake base then top it off with a scoop of fluffy vanilla buttercream, chocolate sauce, sprinkles, and of course cherry.
By Maya Dutta-Linn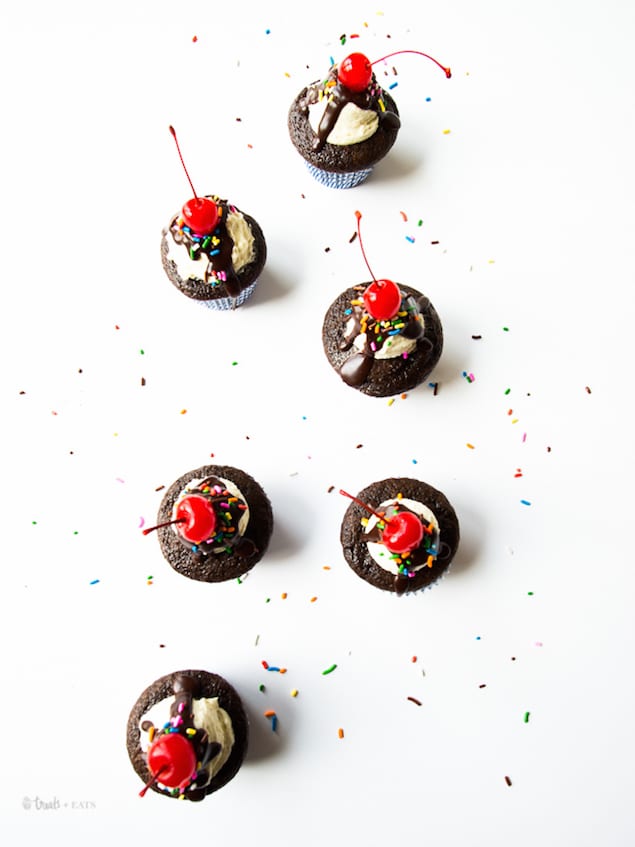 So…..these are pretty much the cutest cupcakes I've ever made. They were also not that hard to create and were totally delicious.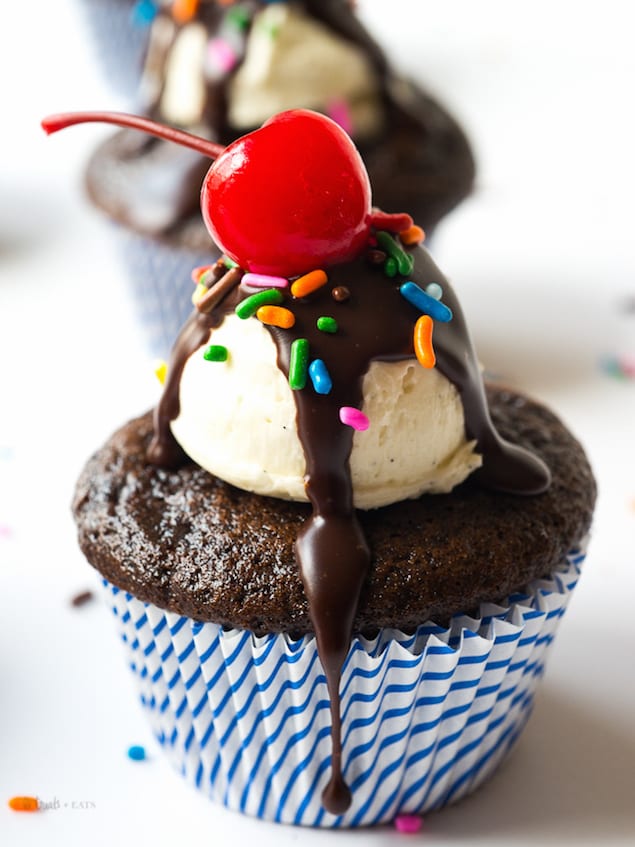 See Also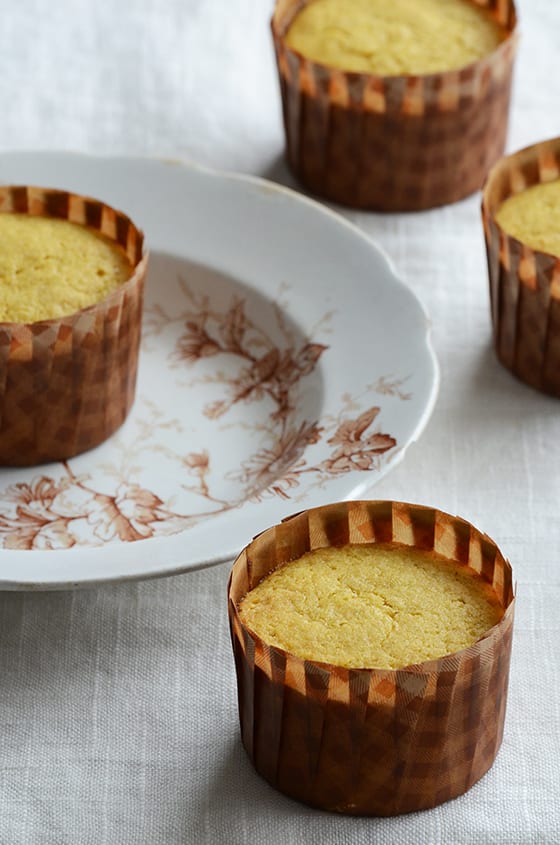 I didn't want an enormous batch of these in the house, so I started with my recipe for 6 chocolate cupcakes and made a small amount of buttercream and chocolate sauce. You could of course easily scale these up if you want to make more. Which you should do. Definitely make more and invite me over . Pretty please with a cherry on top.
Looking for more bold cake recipes? How about these Chocolate Stout Cupcakes with Cookie Butter Frosting

Chocolate Ice Cream Sundae Cupcakes
Chocolate ice cream sundae cupcakes are adorable and delicious with cake topped with a scoop of buttercream, chocolate sauce, sprinkles, and a cherry.
Recipe Type:
Dessert, Chocolate, Baking
Ingredients
for the cupcakes
¼ cup unsweetened cocoa powder
½ cup all-purpose flour
½ cup sugar
½ tsp baking soda
¼ tsp baking powder
¼ tsp salt
1 large egg
¼ cup warm water
2 TBSP milk
1 TBSP yogurt
1½ TBSP canola oil
½ tsp vanilla extract
for the frosting
6½ TBSP unsalted butter, softened
¾ cup powdered sugar, sifted
1 TBSP heavy cream
½ tsp vanilla extract
pinch of salt
for the chocolate sauce
2 TBSP + 2 tsp heavy cream
¼ tsp corn syrup
1½ oz semi-sweet chocolate, chopped
for the topping
Sprinkles
Maraschino Cherries
Instructions
to make the cupcakes
Preheat the oven to 350 F. Line a cupcake tin with 6 paper liners.
Add the cocoa powder, flour, sugar, baking soda, baking powder, and salt to a large bowl and whisk well. Add the egg, warm water, milk, yogurt and canola oil and stir by hand until well-mixed. This took me about 4 minutes. Divide the batter equally between the 6 cupcake liners (about ? full). You'll need to really scrape down the bowl.
Bake for 15-20 minutes or until a toothpick comes out with only a few crumbs attached. Let cool on a wire rack.
to make the frosting
Use a hand or standing mixer to whip the butter for 5-6 minutes, until very light and fluffy. Add the remainder of the ingredients and whip for another 6 minutes.
to make the chocolate topping
Place the chopped chocolate in a small bowl and set aside.
Heat the heavy cream and the corn syrup in a small saucepan over medium-high heat, until just simmer. Pour the heated cream over the chopped chocolate and let sit for 5 minutes without stirring.
After 5 minutes, stir the mixture until the chocolate is completely smooth. Let the chocolate mixture cool for a few minutes.
to assemble the cupcakes
Use a cookie scoop to scoop frosting onto each cupcake. Use a spoon to drizzle a small amount of chocolate sauce on top of the frosting- don't worry, it will harden as it cools. Top off with sprinkles and a cherry and enjoy!
Notes
Chocolate cupcake recipe adapted from my Hot Cocoa Cupcakes
Feel free to add some scraped vanilla bean to the frosting for an extra special kick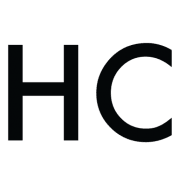 Maya Dutta-Linn
Maya is the writer and photographer behind Treats and Eats, a food and cocktail blog. A self-taught cook, baker, and cocktail enthusiast, this Boston-based food hound is always on the hunt for new flavor discoveries. Visit treatsandeatsblog.com to read more and find additional recipes.