Hazelnuts get peeled (rather easily thanks to this how-to), roasted, and chopped. Butter gets browned, toasty, and nutty. Chocolate stays whole–we want big swirls of chocolate. This is a time of giving and generosity, hence, no skimping on the chocolate. Seriously.
By Natasha Steinberg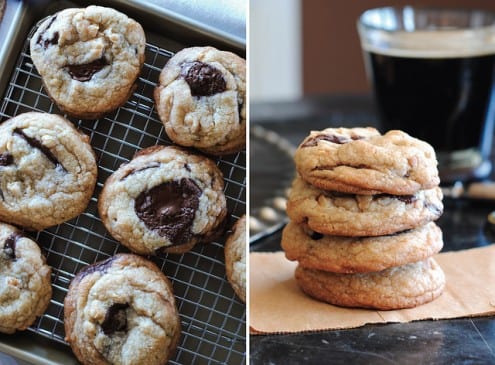 All this hazelnut, brown butter, chocolate talk gets super pumped with orange zest to make up the satisfying-est holiday (or any time!) cookie. These cookies spread ever so slightly and puff up magnificently when baked. The warm hazelnut flavor goes well with the nutty brown butter, and the brightness of the orange adds the perfect lift to the sweet, deep chocolate. Plus, look at these chunks of chocolate y'all…
Chocolate Hazelnut and Orange Cookies
Hazelnuts get peeled, roasted, and chopped. Butter gets browned, toasty, and nutty. Try these delicious chocolate hazelnut cookies at home.
Author:
Natasha Steinberg
Ingredients
170 g (3/4 cup) butter, room temperature, divided
218 g (1¾ cup) all-purpose flour
¼ tsp. baking soda
½ tsp. cornstarch
¼ tsp. salt
112 g (1/2 cup plus 1 Tbsp.) granulated sugar
115 g (1/2 cup) light brown sugar
zest from 1 large orange
½ Tbsp. freshly squeezed orange juice
1 tsp. vanilla bean paste (or extract)
1 egg, room temperature
150 g (1 cup) cacao fèves (chocolate discs), whole (I used 60%)
100 g (3/4 cup) hazelnuts, peeled, toasted, and roughly chopped
Instructions
In a saucepan set over medium heat, melt 113 g (1 stick) of the butter. The butter will begin to foam and bubble.
Heat, whisking constantly, until the butter stops sizzling and begins to turn a light amber color and smells nutty and toasty.
Immediately remove the butter from the heat and pour into a heatproof bowl. Set aside to cool.
In a small bowl, whisk together the flour, baking soda, cornstarch, and salt. In the bowl of a stand mixer fitted with the paddle attachment, cream the remaining butter (56 g or ½ stick) and the sugars until fluffy, about 3 minutes.
Add the zest, juice, vanilla, egg, and brown butter, and mix until combined.
Add the flour in three additions, mixing just until combined after each. Stir in the chocolate and hazelnuts.
Wrap dough tightly in plastic wrap and refrigerate for an hour or overnight.
Preheat oven to 375 degrees F. Line a cookie sheet with parchment paper.
Pinch of about 2 Tbsp. portions of dough, roll into balls, and place two inches apart. If you pinch of pieces of dough with no chocolate pieces, simply extract one from the remaining dough and shove it in the middle of the ball. Be sure to place any exposed chocolate up so as to minimize any chocolate burning on the pan during baking.
Bake until cookies puff and edges are just golden brown, about 10 minutes.
Cool on cookie sheet for a few minutes then transfer to wire rack to cool completely.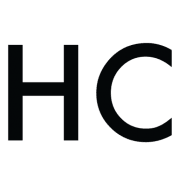 Natasha Steinberg
Natasha is a love-and-matriarch-taught maker of sweet things. She is passionate about using local and seasonal ingredients and making simple, satisfying sweets that make even the least of sweet tooths swoon. Although she is a native Texan, she currently resides in Atlanta where she is finishing up law school and documenting her sweet adventures through photos, recipes, and stories on her blog at tartletsweets.blogspot.com.