Sponsored Post: It's the perfect time of the year to remember to be a little sweeter. Whether it's dropping off dinner for a neighbor or bringing in a treat for your coworkers, let's be sweet more often. We've partnered with the North Carolina SweetPotato Commission to bring you some sweet inspiration.
A sweet cake is perfect to share during parties or just enjoy for a dessert with the family. Sweet potatoes bring delicious moisture to the batter and pecans and chocolate chips bring delicious flavors to make the perfect sweet potato cake.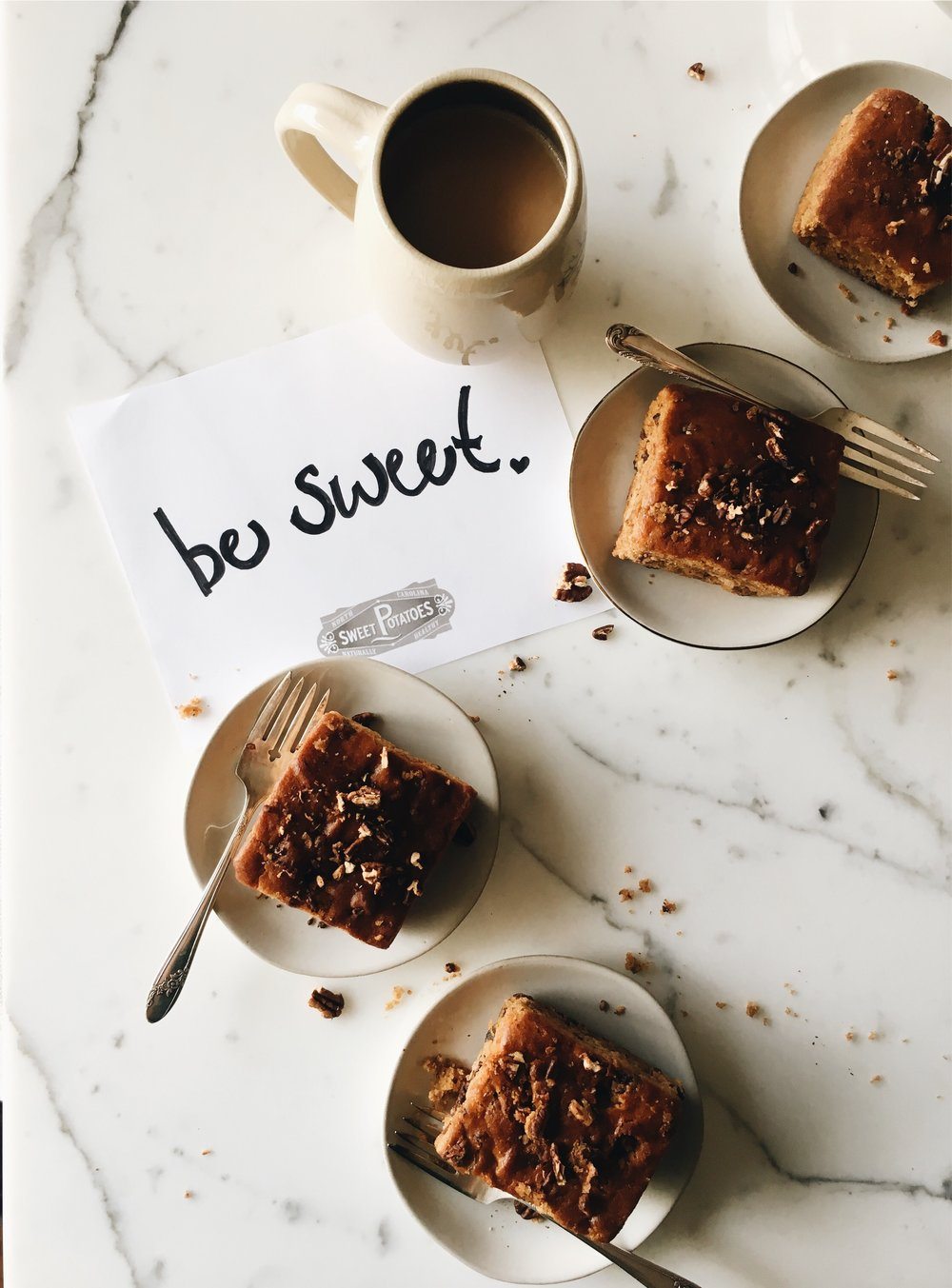 It took a couple of tries to get this cake just right – but it was worth it. The results yield a not-too-sweet pillowy cake studded with melted bittersweet chocolate and toasty pecans. Don't skip the pecans. Even if you're not a nut person, the pecans and sweet potatoes here are like peanut butter and boysenberry jam = so good together.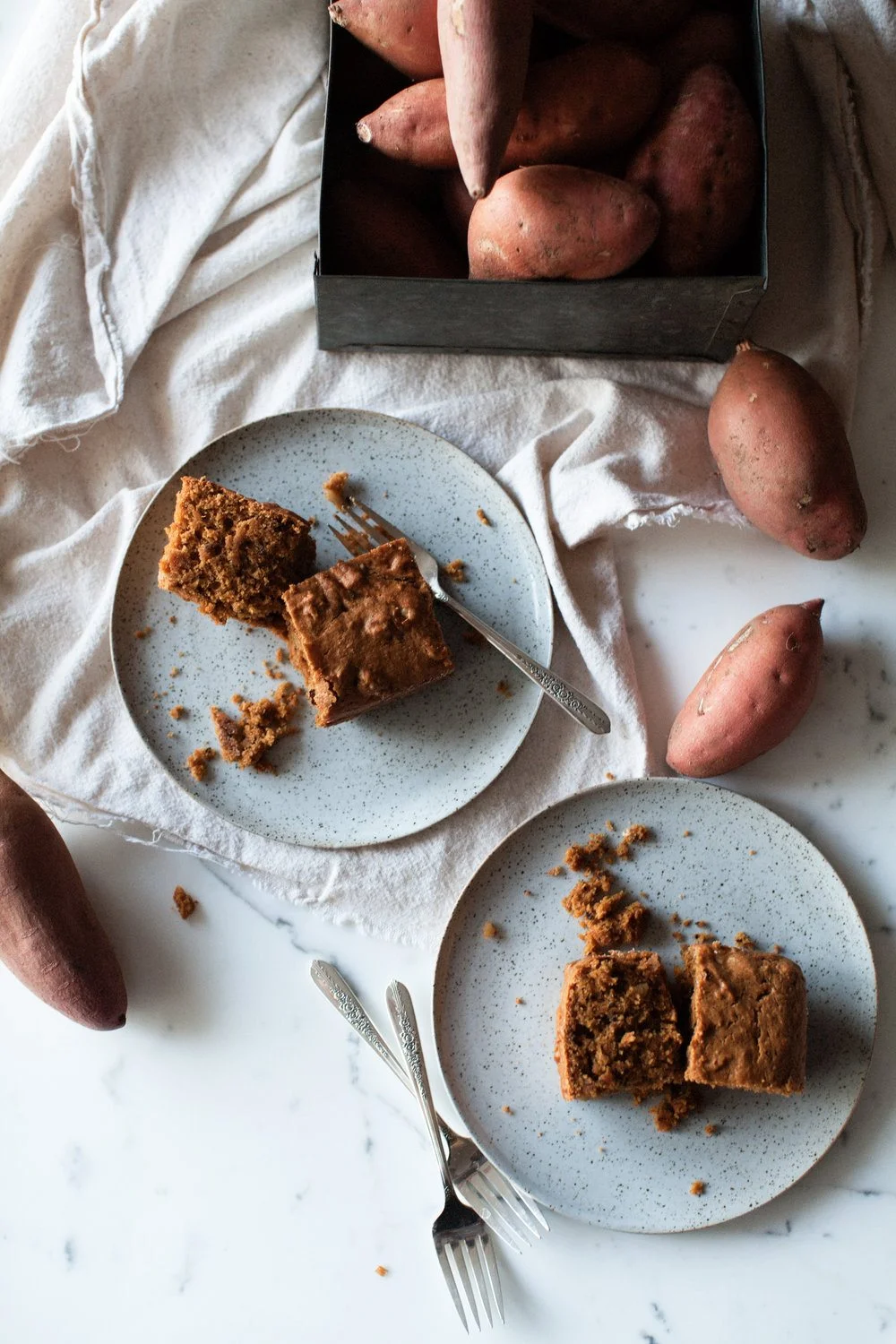 It's called snack cake for a reason – because it has sweet potato in it, therefore totally okay to snack on. Did you know that the sweet potato is one of the most nutrient packed vegetables out there, therefore a perfectly acceptable snack? Also. Breakfast.
Okay, I love you! Go make this cake!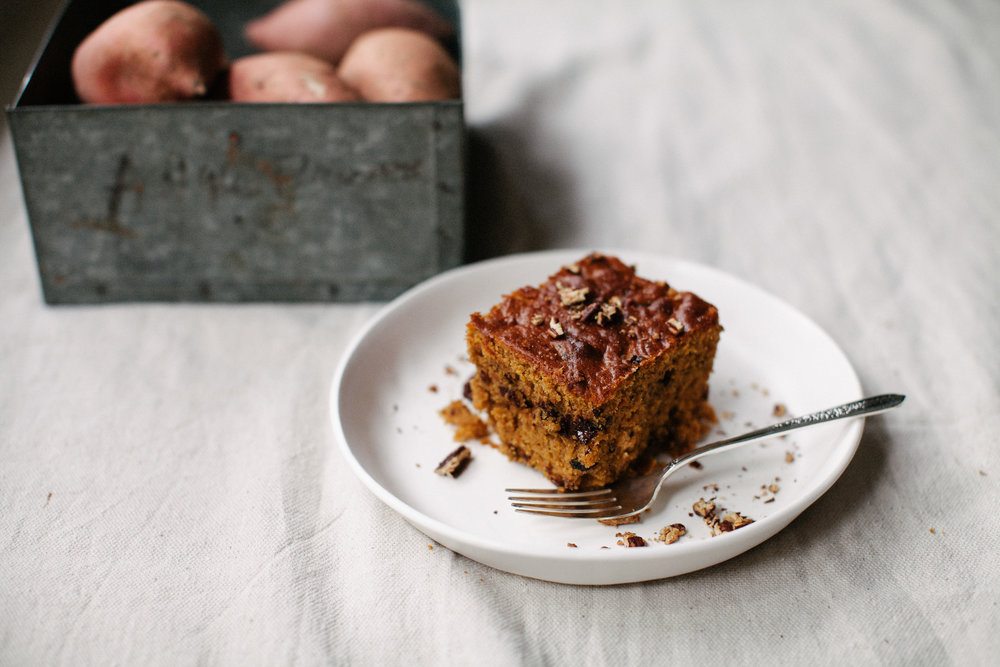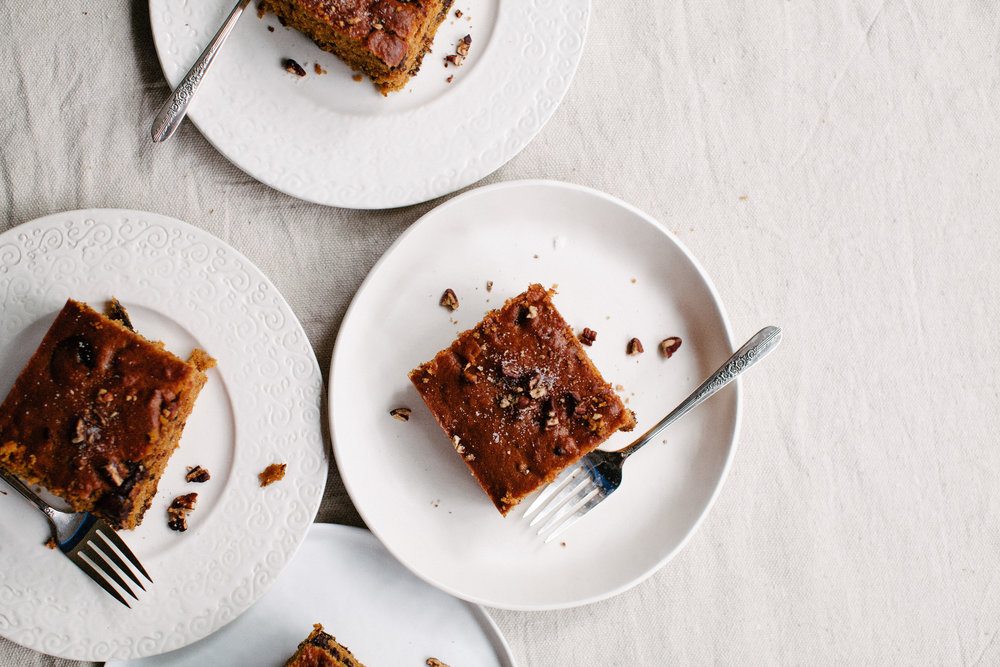 Note: I think the chocolate here is optional, but the toasted pecans are not. In fact if your people won't oppose to nuts in their snack cake, I'd throw in a little more. My people aren't crazy about nuts in ANYTHING (tough crowd), but because I chopped the nuts really small here, no one objected. I'd definitely add more next time. If you go for chocolate, please make it bittersweet. That bittersweetness plays with the toasted warmth from the pecans, and sweet potato and it's this beautiful juxtaposition of cool tangy chocolate and toasty, buttery nuts that it can't be beat. I realize there's some sort of dirty joke in what I just said but roll with me on this.
See below to enter for a chance to win a Vitamix for you and one for a friend!
See Also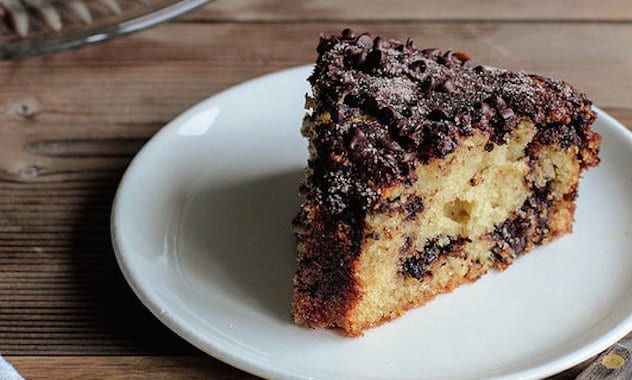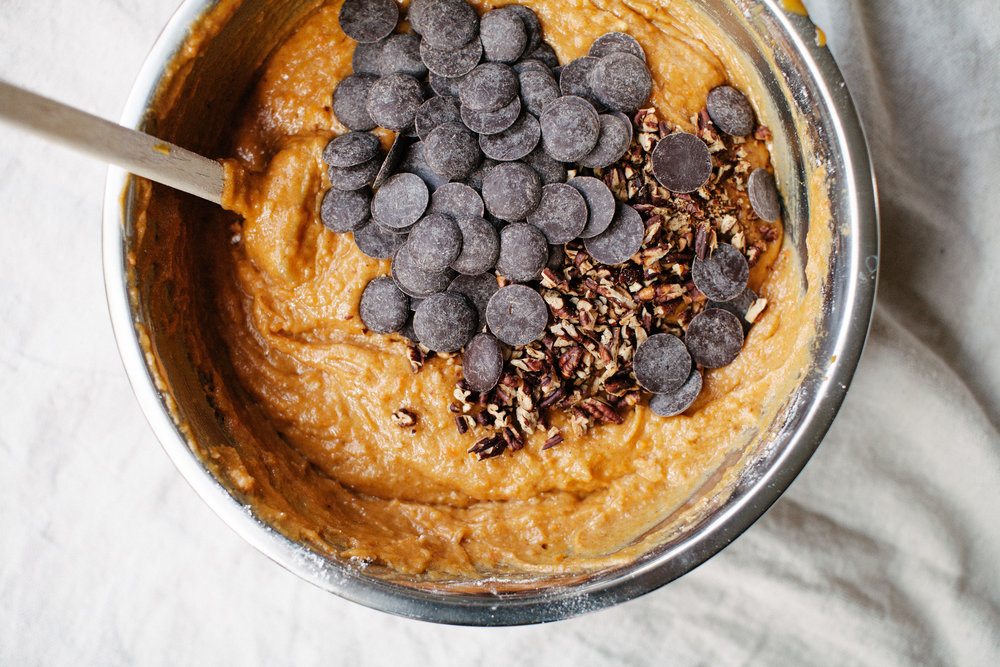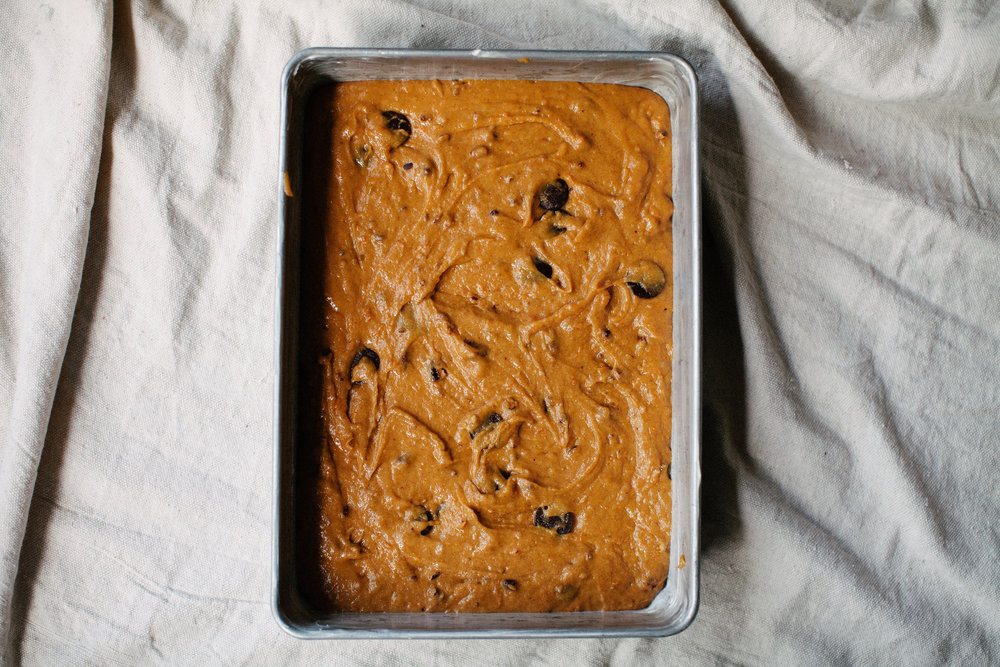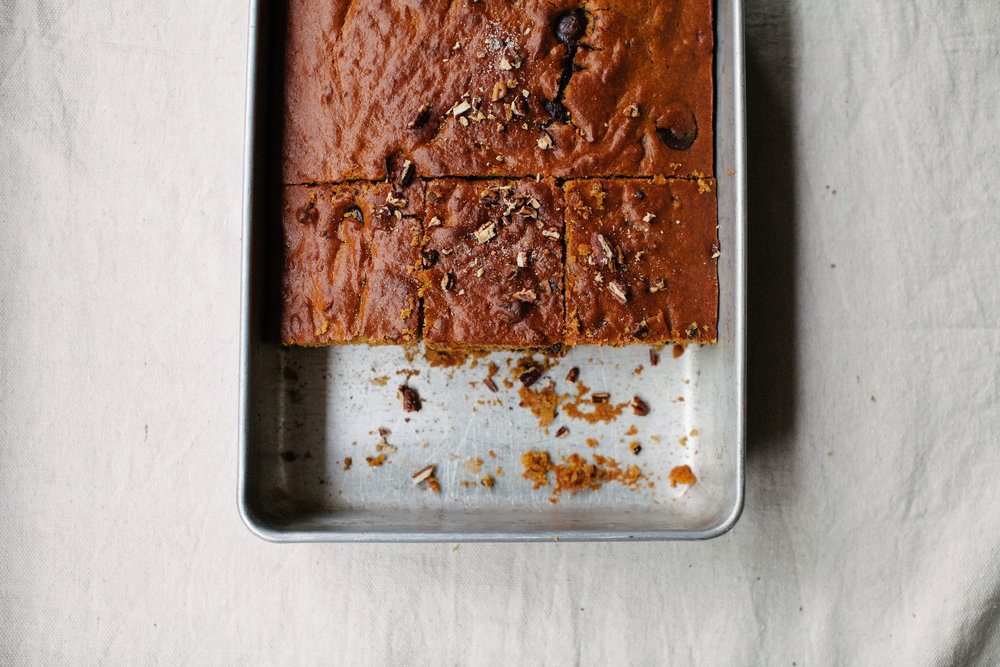 For even more sweet holiday inspiration, check out this video.
Robyn Holland
Robyn Holland, creator of the bakery-inspired blog, Sweetish.co is a whole foods enthusiast on a mission to teach women a whole new way to treat and feed themselves (and the people they love)!