Chocolate Chip Banana Bread Muffins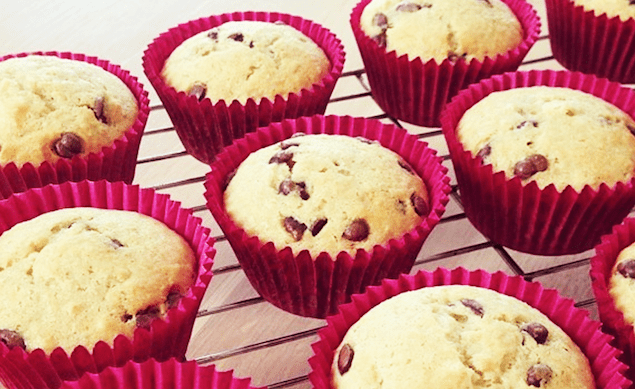 Think of them as the 'love child' of the two baked treats everyone just loves – banana bread and muffins. Oh, and there are chocolate chips in there too. Make a batch on an afternoon and you're set for the rest of the week.
By Pepper Passport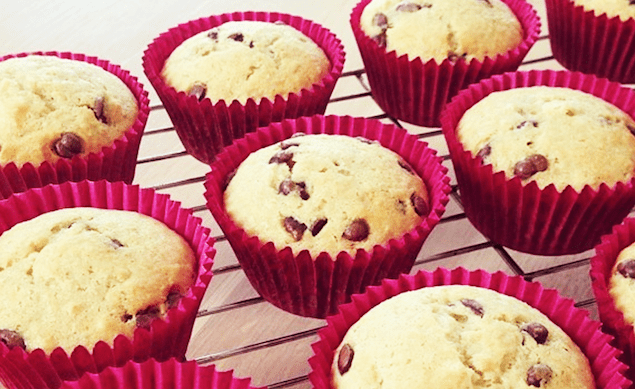 If you're forever searching for lunchbox treats that are somewhat healthy you'll love this recipe for choc chip banana bread muffins.

Chocolate Chip Banana Bread Muffins
Think of them as the 'love child' of the two baked treats everyone just loves – banana bread and muffins. Oh, and there are chocolate chips in there too.
Ingredients
3 MEDIUM RIPE BANANAS, MASHED
¾ CUP HONEY
2 EGGS, LIGHTLY BEATEN
¼ CUP EXTRA-VIRGIN OLIVE OIL
¼ CUP OAT MILK
1 CUP WHOLEMEAL SELF-RAISING FLOUR
½ CUP PLAIN SELF-RAISING FLOUR
½ TEASPOON BAKING POWDER
¼ CUP DAIRY-FREE CHOC CHIPS (optional)
Instructions
Preheat oven to 160 degrees (fan-forced). Line muffin tins with baking cases.
Combine mashed banana and honey in large bowl, mix until combined. Stir in eggs, olive oil and oat milk. Sift in flour and baking powder and stir until just combined.
Spoon mixture into prepared tins and bake for 20 – 25 minutes or until toothpick inserted comes out clean.
Cool in tin for five minutes and then turn out onto wire rack to cool completely.
Pepper Passport
Pepper Passport delivers and shares stories that showcase 'the good' found in food and travel. We're a destination for the avid cook, discerning & curious traveler, lover & sharer of good things, both at home & while away. Australian based, but globally focused, our office dream about where we'll eat and what we'll consume long before that mealtime arrives. We love to know more and strive to be a source of information and inspiration for those who share an interest in exploring, eating and other associated delights.