The baking season is upon us, and Nashira Usef provides her suggestion for the perfect holiday treat.
By Nashira Usef
There is nothing like the scent of freshly baked treats to get you into the holiday spirt. Yeah, baking. There's something totally December about baking. Don't you think?
The rain did it for me. I was in a fantastic mood to bake cookies and melt chocolate. Yep, I got the baking bug, but I was craving something…mm, different. Comforting too.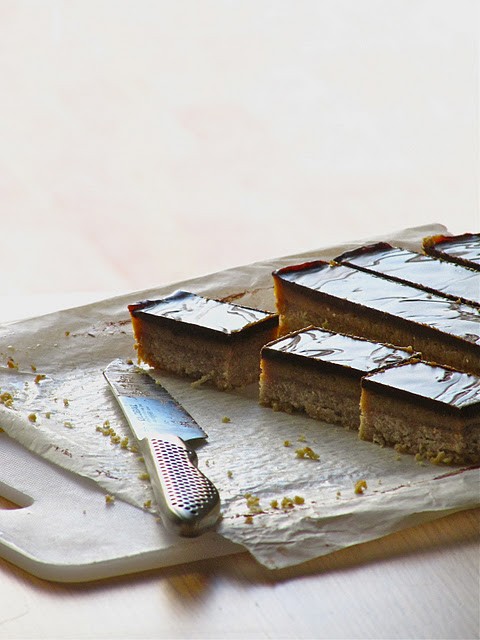 This classic caramel slice was my answer—there's nothing like these slabs of crumbly shortbread, soft chewy caramel and decadent chocolate, ha. Quite an indulgent treat for anyone with a sweet tooth. I've been eyeing the recipe ever since I first bought the Cookies and Macaroon book and flipped through the glossy pages of tempting photographs.
The ingredients here are all pretty basic and you'll probably have them in you pantry. Now, before I get to the recipe, let me share a few tidbits. While cooking caramel, continuous stirring is necessary to avoid scorching. If you stop stirring, you'll see these chewy brown bits popping up—not to worry if this happens, just continue stirring. For a moment while the caramel layer was baking in the oven, I thought it was a disaster. When I saw these furious bubbles forming, I was quite anxious. I'll tell you what, I did not pulling out at this stage. Instead, I waited patiently until the end of the specified cooking time and followed  instructions to the dot.
Result? Simply amazing!
This recipe can be adapted in all sort of ways. I used Belgium dark chocolate—Cote d'or truffe noir—because that's what I had handy.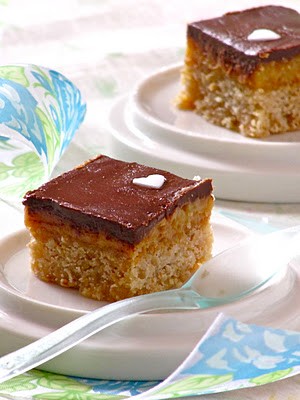 You could use milk chocolate or dark chocolate, a cookie base instead of a coconut base, fleck the topping with flaky sea salt, or just follow instructions listed here if this is your first time.
Oooh chocolate and caramel, can you smell it? I could have half a tray in one sitting—these are insanely delicious!
See Also
So, here I am kick starting this holiday season with an irresistible homemade treat from my kitchen to yours. Bake it, enjoy it, and gift a little bundle of affection to the ones you love too. The pleasure of the lovely smile on their face is gift enough for you. Ahh.
Recipe source: The Australian Women's Weekly Macroons & Biscuits
 Ingredients
½ cup (75g) self-raising flour
½ cup (75g) plain (all purpose) flour
1 cup (80g) desiccated coconut
1 cup (220g) firmly packed light brown sugar
125g (4 ounce) butter, melted
395g (14 ounce) canned sweetened condensed milk
30g (1 ounce) butter, extra
2 tablespoon golden syrup or treacle
185g (6 ounce) dark eating (semi-sweet) chocolate, chopped coarsely
2 teaspoons vegetable oil
Instructions
Preheat oven to 1800C/3500F. Grease 20cm x 30cm (8inch x 12inch) rectangular pan; line base and long sides with baking paper, extending paper over sides.
To make the crust, combine sifted flours, coconut, sugar and butter in medium bowl. Spread mixture evenly over base of the pan, and press firmly using the back of a measuring cup. Bake about 15 minutes or until browned lightly.
Meanwhile, make caramel filling by combing condensed milk, extra butter and syrup in small saucepan. Cook over medium heat by stirring constantly—don't walk away from the pan—for about 15 minutes or until caramel mixture is golden brown; pour over base. Bake 10 minutes, cool. Don't over bake as they become dry and hard as they cool.
Make topping by combining chocolate and oil in small saucepan; stir over low heat until smooth. You could also melt the chocolate in a microwave. Pour warm topping over cold caramel, spread evenly. Chill in refrigerator for 3 hours or overnight for the chocolate to harden.
Thaw for a bit and cut carefully with a sharp knife—you don't want the chocolate to be too hard that it might crack. Score and cut into bars, or any cute shape you fancy. Wipe the knife between cuts. Serve with a tall glass of milk, if you like.
The slice will keep in an airtight container in the fridge or at room temperature for up to to four days.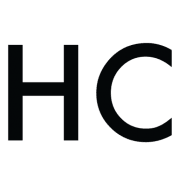 Nashira Usef
Nashira Usef is the author of the food blog, Plateful—a cleanly designed website chronicling her love for delicious home-cooked meals, and passion for beautiful photography and styling. For her, food is a lifestyle, with focus on cooking healthy, wholesome and deliciously appetizing meals drawn from her Indian heritage along with cross-cultural flavors discovered as an expatriate living in the Middle East. Nashira resides in Doha, Qatar with her husband and two children.