Chobani Spinach, Apple and Kiwi Smoothie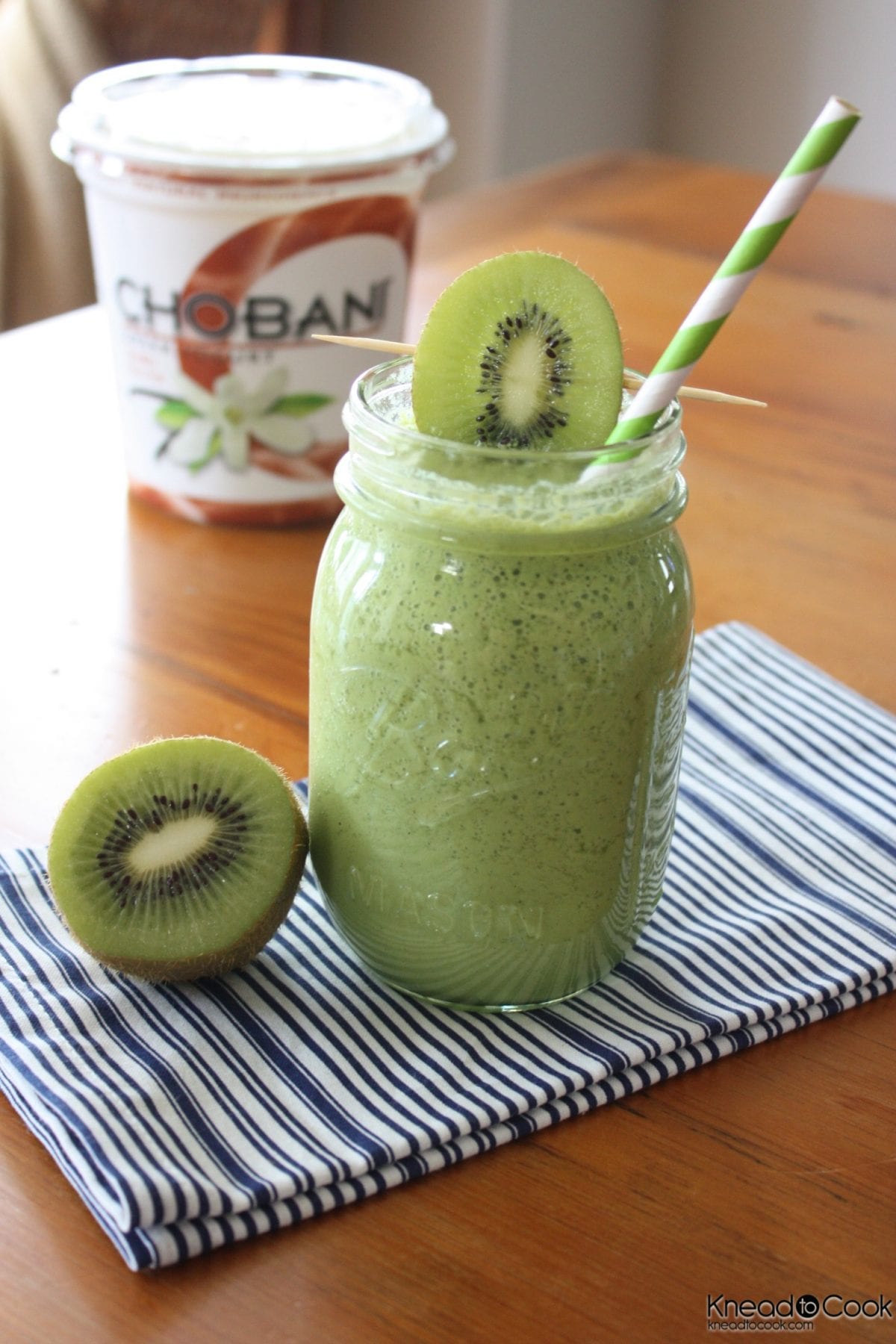 This super healthy smoothie gives you all the vitamin c you need to fight the colder days.
By Robin Runner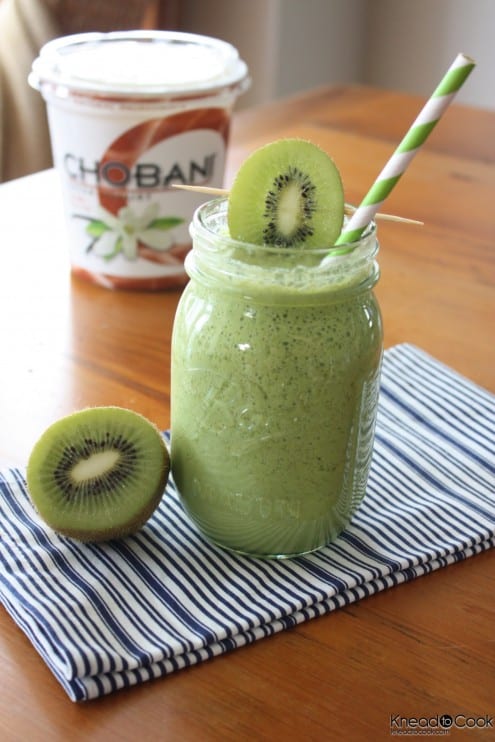 There is a sea of healthy green smoothies out there. I do quite a few and love them all so much. This one I just whipped up, attempting to clean out my vegetable bin before my weekly trip to the farmer's market tomorrow. This smoothie is so good and so necessary. I'm fighting a losing battle against my allergies and needed a good vitamin c punch. This was perfect for lunch. Plus protein-packed, thanks to Chobani, so my muscles are thankful post workout.

Chobani Spinach, Apple and Kiwi Smoothie
This super healthy smoothie gives you all the vitamin c you need to fight the colder days.
Recipe Type:
Snack, Breakfast
Ingredients
1 cup of vanilla almond milk
¼ cup of vanilla Chobani
2 kiwis, peeled
10 green grapes
1 Apple, cored, skin on
1 giant handful of baby spinach leaves
1 teaspoon chia seeds (optional)
1 banana
10 ice cubes
Instructions
Place everything in your blender or Vitamix and blend until creamy. Pour into glasses (makes 3-4 glasses) and top with a slice of fresh kiwi.
Robin Runner
Robin Runner is the blogger behind www.kneadtocook.com. She grew up around two of her greatest inspirations, her Italian grandmother and her aunt. Both believed in farm to table foods, purity in nature and love as the main ingredient for anything on their menu. Today, Robin is a strong advocate of farming and buying local ingredients, as well as composting to help repurpose food scraps into rich soil for our garden.