Spice things up with these flavorful and nutritious tacos. Play around with seasonings to create a salty, sweet, or acidic meal in a flash.
By Lauren Hardy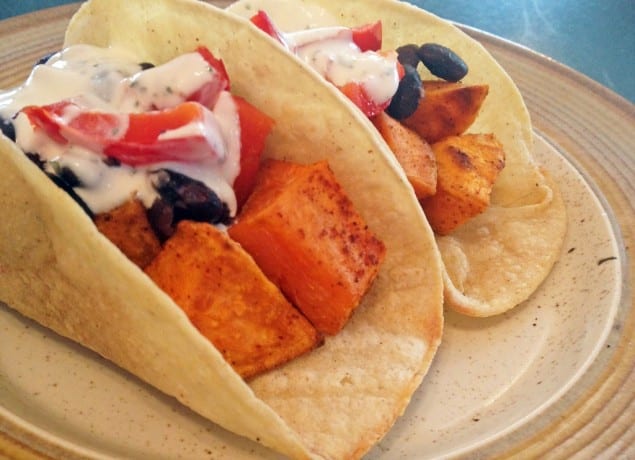 Print
Chipotle Sweet Potato Tacos with Cilantro Lime Cream
Author:

Lauren Hardy

Prep Time:

10 mins

Cook Time:

35 mins

Total Time:

45 mins
4

corn tortillas
Canola oil

2 cups

sweet potato, cubed

2 tablespoons

olive oil

1/2 teaspoon

chili powder

1/2 teaspoon

cumin

1/2 cup

black beans

1/2

red bell pepper, chopped

3 tablespoons

sour cream

1 tablespoon

lime juice

1/4 teaspoon

cilantro, chopped
Pinch of sea salt
Instructions
Preheat the oven to 400? F.
In a mixing bowl, toss sweet potatoes with 1 tablespoon of the oil and chili powder and cumin until coated. Spread onto an aluminum-lined baking sheet and cook on the bottom rack for 35 minutes until tender.
Meanwhile, heat the remaining 1 Tablespoon oil in a skillet over medium-low. Add the bell pepper and cook for 6-8 minutes, until softened.
Then, add the black beans and cook for another 5 minutes.
Turn off heat, cover and set aside.
When the sweet potatoes have 12 minutes left, start working on making the taco shells. Place tortillas on a plate and microwave for 30 seconds to soften.
Spread one side of each tortilla with canola oil and sprinkle with salt. Drape tortillas over two rows of the top oven rack with the sprayed-side facing up for 8 minutes, until crispy.
Remove sweet potatoes and shells from oven.
In a small bowl, mix together the sour cream, lime juice and cilantro.
Divide sweet potatoes, black beans and peppers evenly among the baked taco shells and top with the sour cream.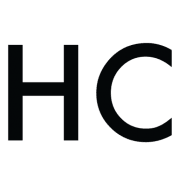 Lauren Hardy
Lauren Hardy is a writer, editor and self-taught, experimental foodie. By the time she was 6 years old, she had the Toll House Inn chocolate chip cookie recipe memorized and baked a variety of batches for her family each week. Her passion for cooking flourished during her college years. In addition to her writing aspirations, she hopes to own a bakery someday. You can follow her latest musings on her blog, "Making Life Sweet," at laurenhardy.com, where she blogs weekly about inspiration, food and faith.