Pasta salads can be the highlight of a summer backyard potluck or the dish to steer clear of. Here are a few of our favorite tried and true winners to make all season.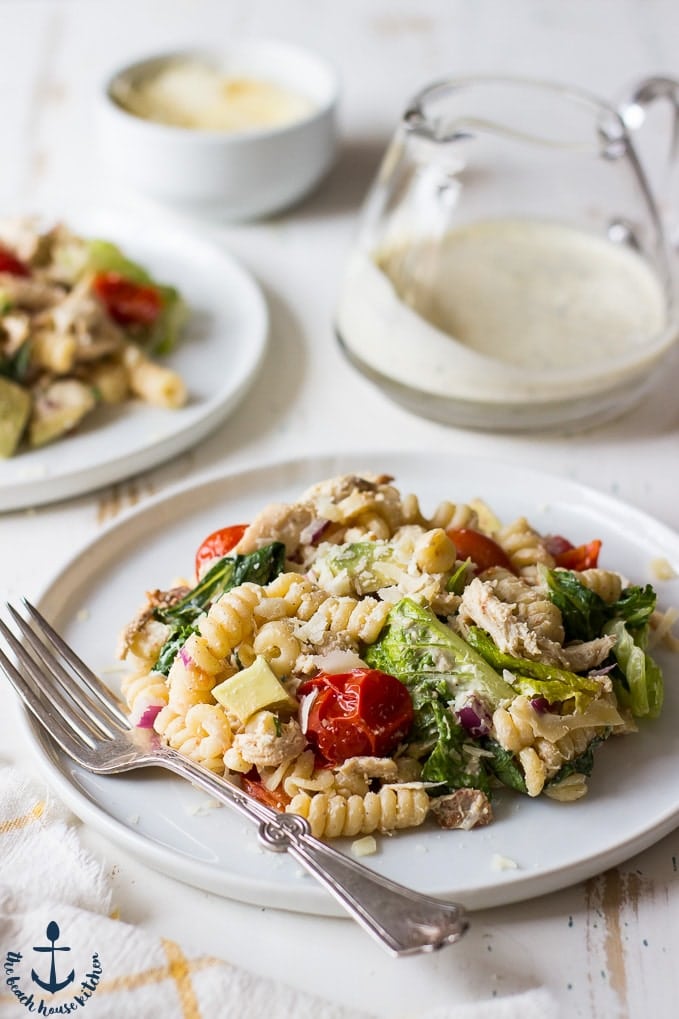 Chicken Bacon Avocado Caesar Pasta Salad
A Caesar salad meets pasta and it is so, so good. See the recipe.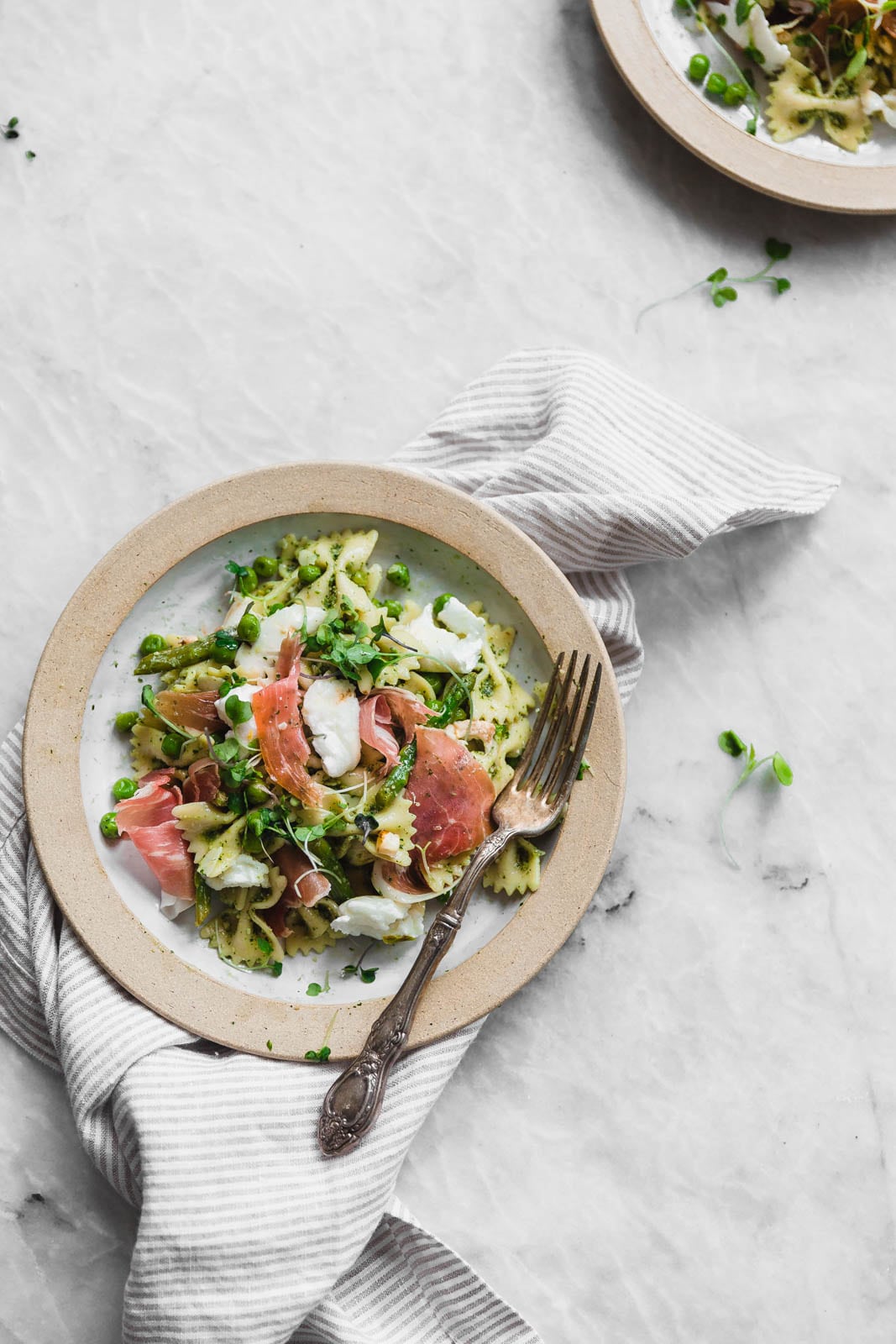 Prosciutto Pea and Pesto Pasta Salad
We love burrata, so of course we love this. See the recipe.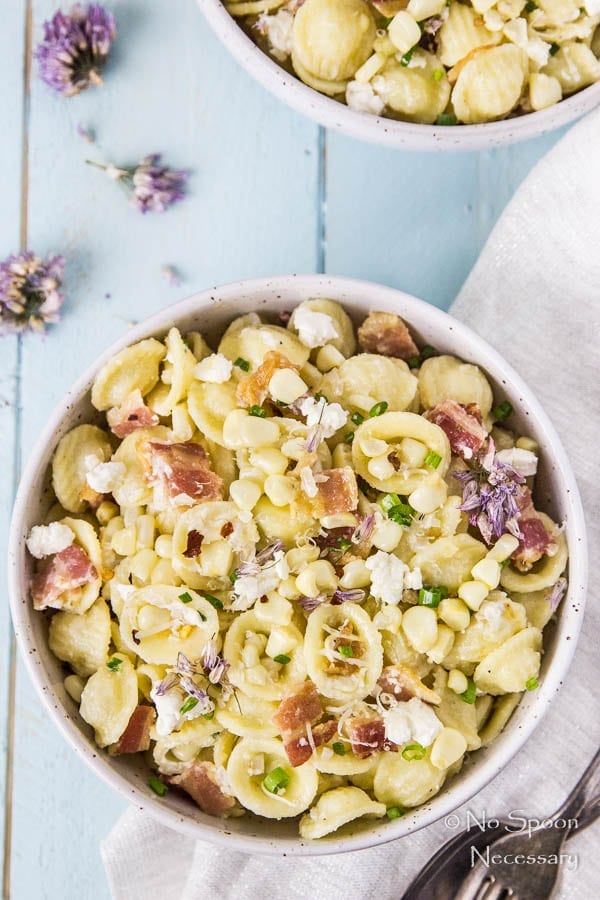 Brown Butter Orecchiette with Bacon, Corn and Goat Cheese
Pasta is the perfect canvas to highlight summer corn. See the recipe.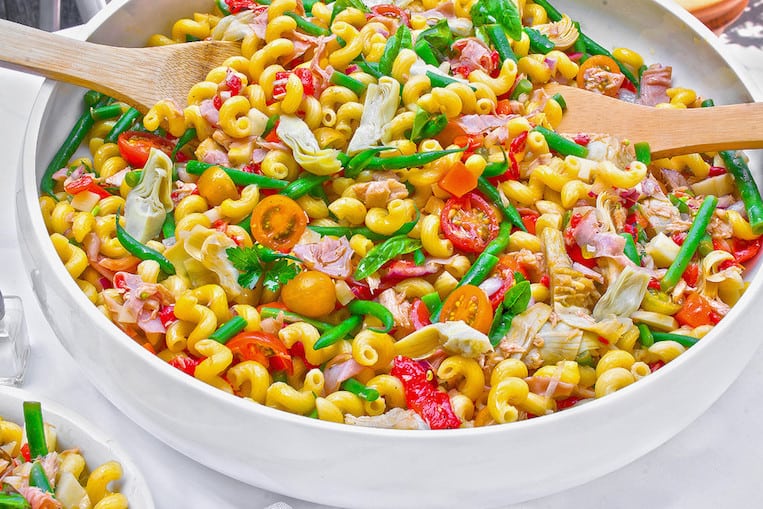 Pasta Salad from the Island of Capri
In just a few minutes, use authentic Italian ingredients to transport you to Capri with this flavorful pasta salad. See the recipe.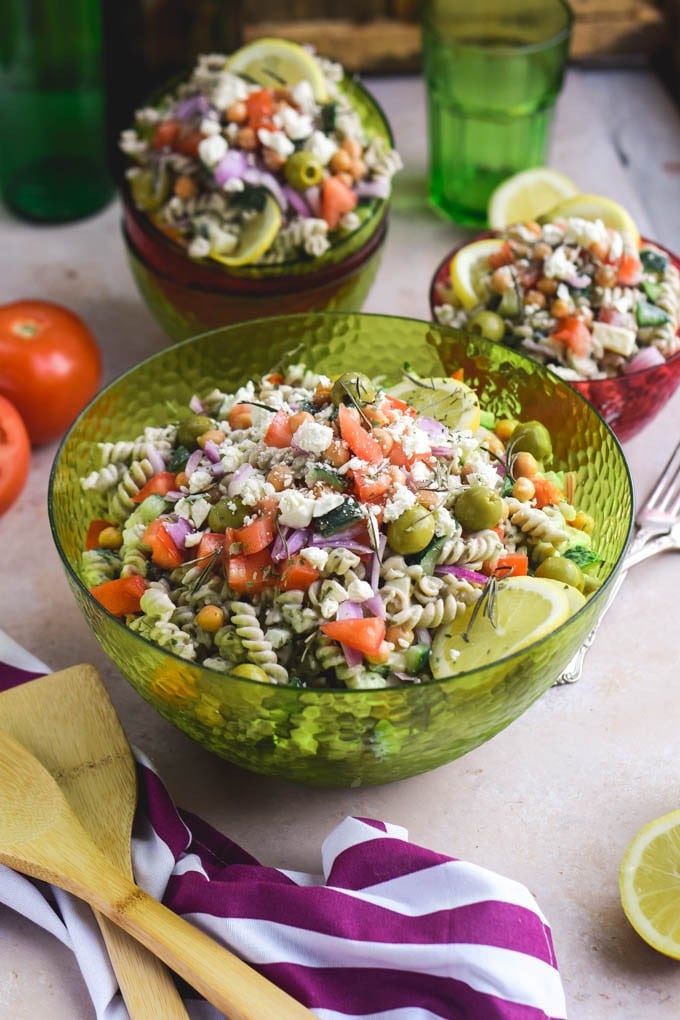 Greek Tzatziki Chia Fusilli Pasta Salad
The tzatziki sauce brings all of the flavors of this pasta salad together in a beautiful way. See the recipe.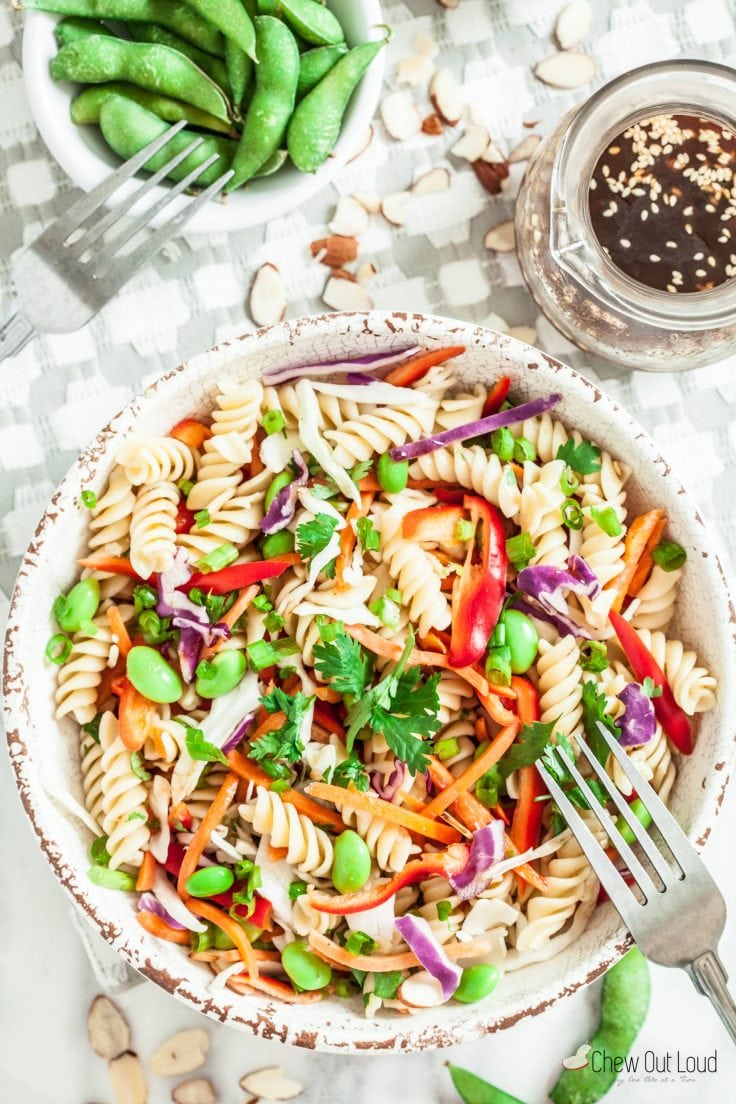 Asian Pasta Salad with Sesame Ginger Dressing
This salad is healthy, light, and supremely delicious. Easily whip it up in less than 30 minutes. See the recipe.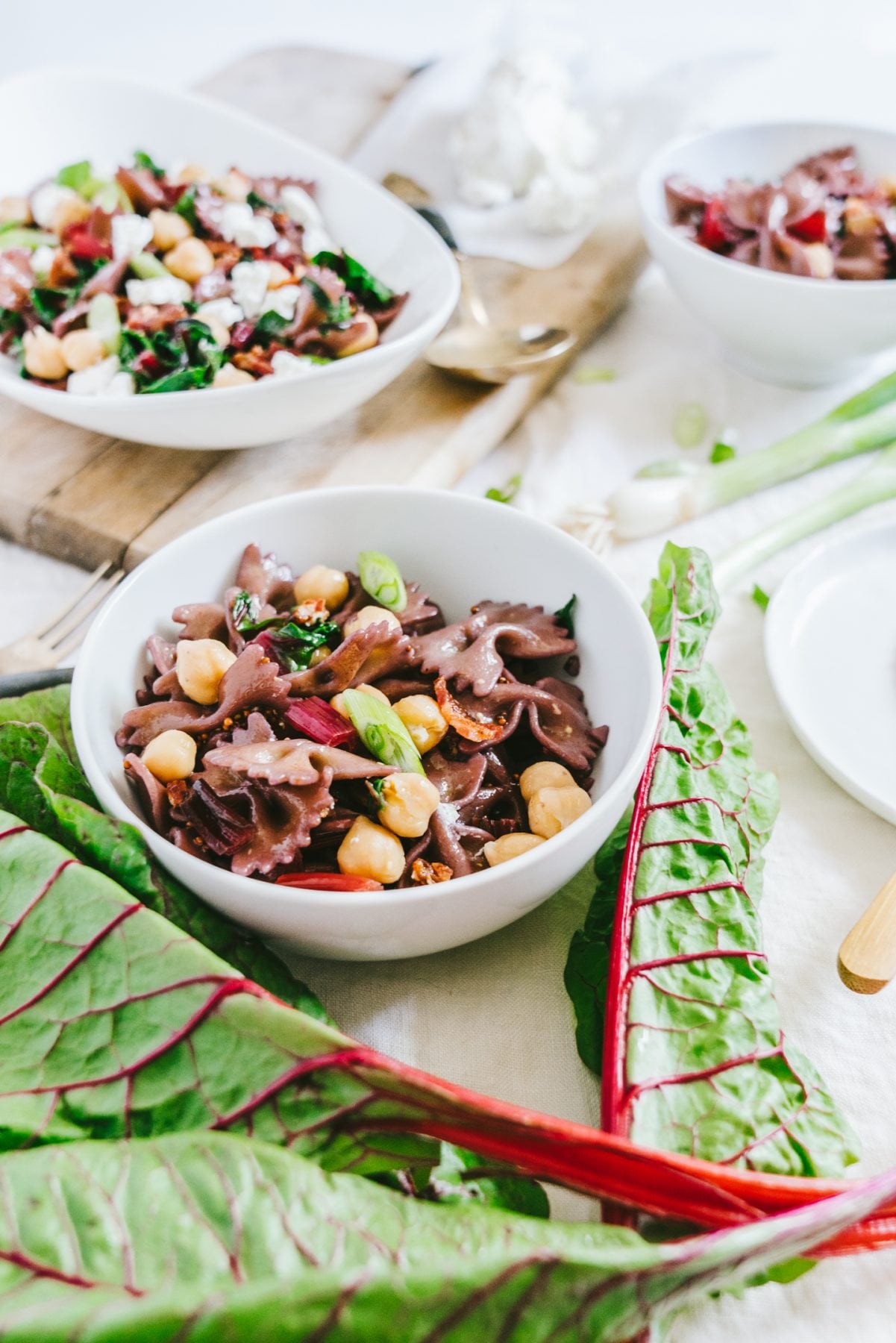 Red Wine Pasta Salad
Give your pasta salad a festive color by cooking with red wine. Serve chilled in a delicious mustard dressing and tossed with goat cheese. See the recipe.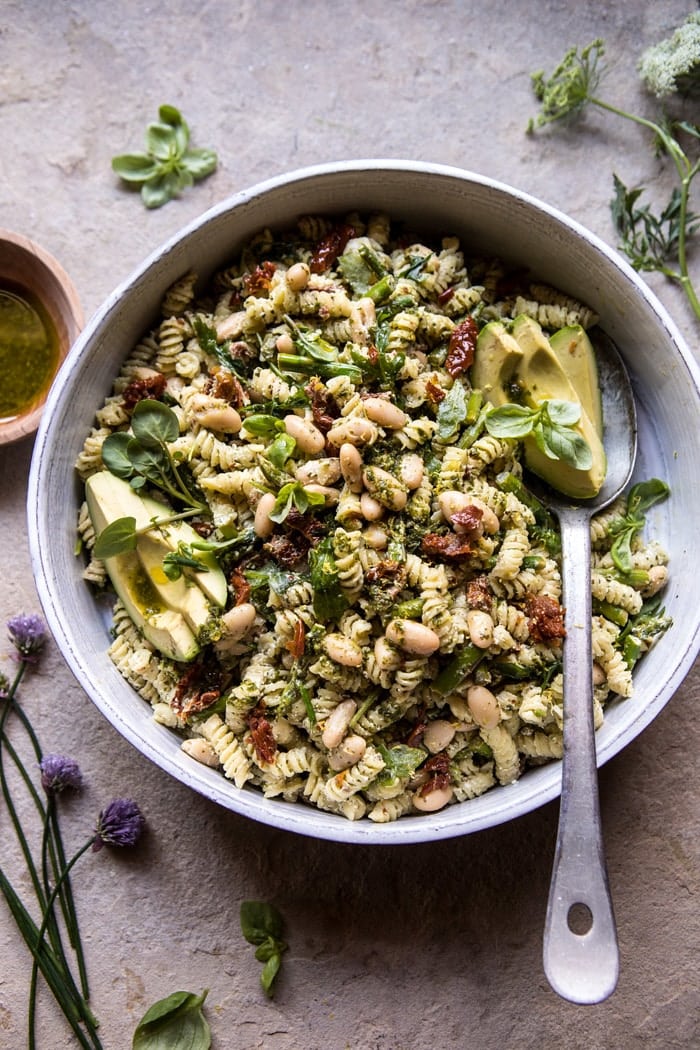 Sun-dried tomato, white bean, and goat cheese pasta salad
Sometimes more is more. See the recipe.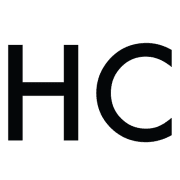 Honest Cooking
The Honest Cooking editorial team handpicks inspiring culinary stories to share with you that we think are beautiful. We strive to create an inspiring place for culinary exploration, salivating recipes, interesting personalities and stories.