A Thai curry noodle inspired by a similar Burmese dish with delicious toppings that create beautiful flavors. Enjoy this comforting bowl with homemade noodles.
By Tian Lee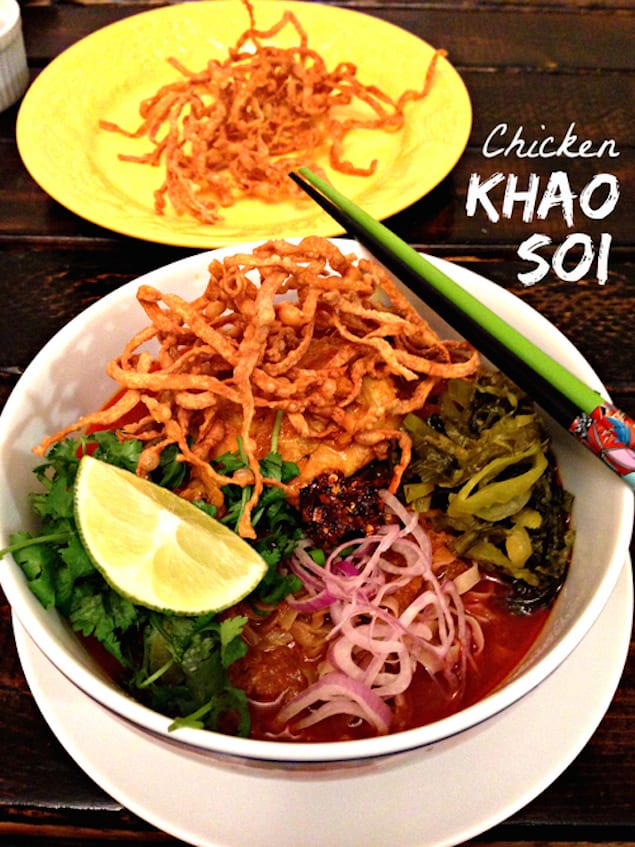 I grew up with a Burmese neighbor – and luckily, my first tastes of food from this amazing country was because of her. Every July 4th, their entire family would throw a big BBQ with friends and family, and one of her dishes that I still recall (and love) was a coconut noodle soup called ohn no khauk swe (which literally means coconut milk noodles). Hearty, tangy and fresh, it quickly won a place in my chubby little food-loving heart early on in life.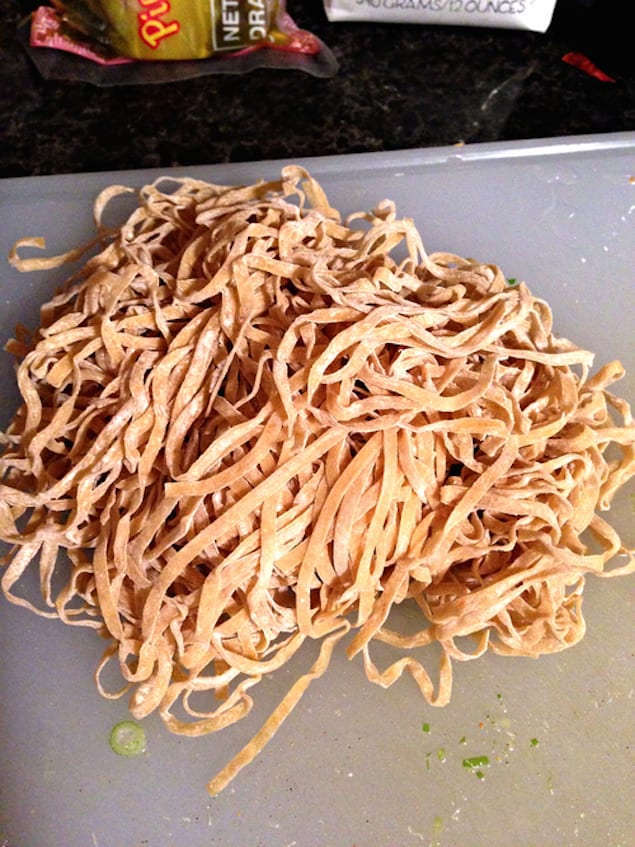 Khao Soi is actually the Thai version of the Burmese noodle dish. They believe the term might be some corruption of the original Burmese term (but also is literally translated as 'cut noodle' in Thai). I haven't had the real version in Thailand yet, but I did have a delicious bowl in Seattle at an amazing Northern Thai restaurant called Pestle Rock. It features slightly different toppings, red curry paste, and spices such as lemony cardamom and coriander seeds. For my version, I bought a fresh egg noodle from the Asian supermarket which worked perfectly for this dish.
I've made the Burmese version a few times and wanted to take on the Thai version – but really try and perfect it. Thai has always been an intimidating cuisine to take on for it's variety of exotic spices. What really makes this noodle soup, like many other Southeast noodle soups, are the variety of toppings that include crunchy, savory, spicy, and sour elements.

Chicken Khao Soi: Curry Noodle Soup
Adapted from Rachel Cooks Thai
Ingredients
Fresh Curry Paste:
4 tablespoons red curry paste
4 tablespoons grated ginger
1 tablespoon ground tumeric spice
1 teaspoon curry powder
1 teaspoon coriander spice
1 teaspoon cardamom spice
Curry Soup:
Curry paste (from above)
2 whole chicken legs (thigh and drumsticks separated)
2 cups coconut milk
2 cups chicken broth
2 cups water
1 tablespoon brown sugar
1 tablespoon thin soy sauce
1 tablespoon dark soy sauce
16 ounces fresh wide egg noodles (and 3 ounces, fried, for topping). You can find this at your local asian market.
Roast Chili Sauce:
¼ cup oil
2 tablespoons shallots
1 tablespoon garlic
12 dried red Thai chilis
Toppings:
¼ cup shallots, finely sliced
¼ cup preserved sour mustard green, sliced
1 lime, sliced
Roast chili sauce
Cilantro leaves
Instructions
Curry Paste:
Grate fresh ginger. Combine Thai curry paste, tumeric, curry, coriander & cardamom and mix in a small bowl. Set it aside.
Curry Soup:
Open a can of coconut milk (~2 cups) and add the khao soi curry paste. Turn up the pot to medium heat and cook until the curry paste dissolves into the coconut milk.
Salt and pepper the chicken legs and fry them in a oiled pan 3-4 minutes per said until you get a golden crust on the outside. Keep in mind that it will be par-cooked. You will finish cooking it by boiling it in the curry soup.
Add chicken broth, and water. Place chicken legs into soup. Let it boil gently (uncovered) for 45 minutes to an hour until the chicken is cooked through. The flavors and spices will really come together during this time. Make sure to keep tasting all the way through and monitor. Season with brown sugar, light soy sauce, and dark soy sauce to taste. If too salty or strong, dilute with water slightly.
Roast Chili Sauce:
Slice garlic and shallots finely.
Heat a small pot of oil over medium heat.
Fry the garlic, shallots, and dried red chilis separately in this oil. Remove and save the oil.
Pound the fried garlic, shallots, and chilis together in the mortar and pestle.
Add back 2 Tablespoons of the frying oil to form the chili sauce.
Noodle Toppings:
Boil 12 ounces of fresh egg noodles until they are al dente.
Fry the remaining 3 ounces of egg noodles in oil until golden brown.
Place the boiled noodles in the bottom of the bowl and scoop a chicken drumstick and the curry soup over the top. Top with a handful of fried noodles.
Serve with sliced raw shallots, preserved mustard greens, lime slices, roast chili sauce, and a stalk or two of cilantro.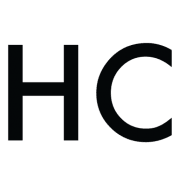 Tian Lee
I'm author of The Juicy Peach Diaries. I believe that being healthy can taste delicious and be awesome. I am not strictly gluten-free, diary-free, or meat-free. I believe we can get all of the nutrients we need from a variety of foods, and that life is all about joy & balance. When I'm not blogging, you'll likely find me on a kayak, in new countries & tasting foods I've never had, or hand-picking fruit on a farm.