A slightly Indian version of a Chinese staple.
By Shuchi Mittal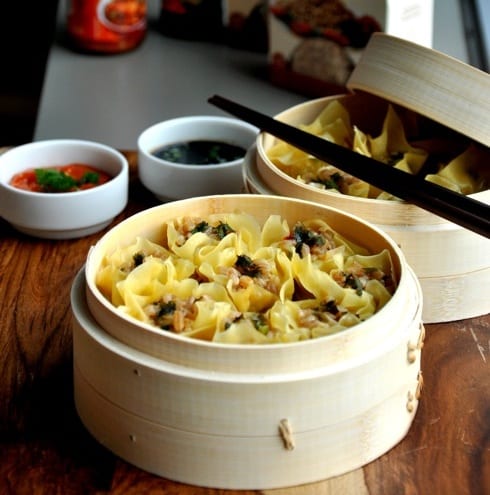 This was my first experiment with the Tuscan Fields Farro that I received for the Eat Write Retreat recipe contest. Having lived in Asia for 12+ years, I wanted to try something authentically chinese – with my own twist of course! I thus took my inspiration from the delectable Shanghainese rice Siu Mai, which are open top dumplings made with meat and glutinous rice. I used chicken, coupled it with Indian spices often used in Nepalese/Indian dumplings called Momo or Momocha, and substituted the glutinous rice with Farro Alle Verdure.
The result? Well the pic speaks a thousand words. Warm, soft and comforting, the farro gave a nutty 'bite' to the siu mai, complimenting the tenderness of the chicken. And they were gone as soon as my photo shoot was over.
Although, some may have disappeared during it as well. Who's to tell.
Chicken and Farro Siu Mai
A slightly Indian version of a Chinese staple.
Ingredients
10 round wonton wrappers (if you get the square ones, just trim the corners off)
¼ cup Tuscan Fields Farro Alle Verdure, cooked as per instructions and cooled (I tried this dish as an entry to the EWR recipe contest, hence the Farro. But it can be made without it, with glutinous rice, or with vegetables of choice. Be creative, it's fun.)
½ pound minced chicken
1 teaspoon curry powder
1 teaspoon coriander powder
½ teaspoon chili powder
2 green onion stalks, finely chopped
1 teaspoon fresh coriander, finely chopped
1 teaspoon garlic ginger paste
1 tablespoon sesame oil (or olive oil)
Salt & pepper to taste
Instructions
Mix all the ingredients (except the wrappers!) and keep aside for 20 minutes. (Remember to save some farro & fresh coriander for garnishing)
Make an "o" with your thumb and index finger.
Take a wonton wrapper and place on top of this "o".
Add a generous teaspoon of the chicken mixture in the centre and press it down.
Rotate in anti-clockwise motion to make the wrapper stick to the chicken and form a bundle, with the top open.
Put it down on a plate or kitchen counter to flatten the bottom (so it can sit without support).
Apply some oil to the bottom and line them in a bamboo steamer.
Just before steaming, add some farro and chopped coriander on top of each dumpling.
Steam for 10-12 minutes, till the chicken is thoroughly cooked.
Serve hot with light soy sauce and any chinese garlic chili dip. They also go brilliantly with a mix of soy sauce & chili oil (authentic HK style!)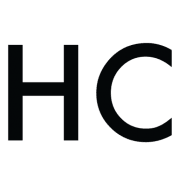 Shuchi Mittal
Shuchi cooks with the heart of a poet. Banker turned chef, she runs the 29. Private Kitchen in NYC focusing on social tasting events, dining experiences and small-scale private events. Using simple & wholesome ingredients, she likes to re-invent homemade Indian flavors into modern tapas & small plates. Her dream? To cook, feed, write, and eventually open her own communal dining cafe - with a published recipe book on the stands.