Whether you're a diehard football fan or just there for the commercials and food, a Super Bowl party requires a great snack line-up. It's a given. Checkout these downright delicious game day recipes from renowned chefs and restaurants around the country to make your Super Bowl party a success.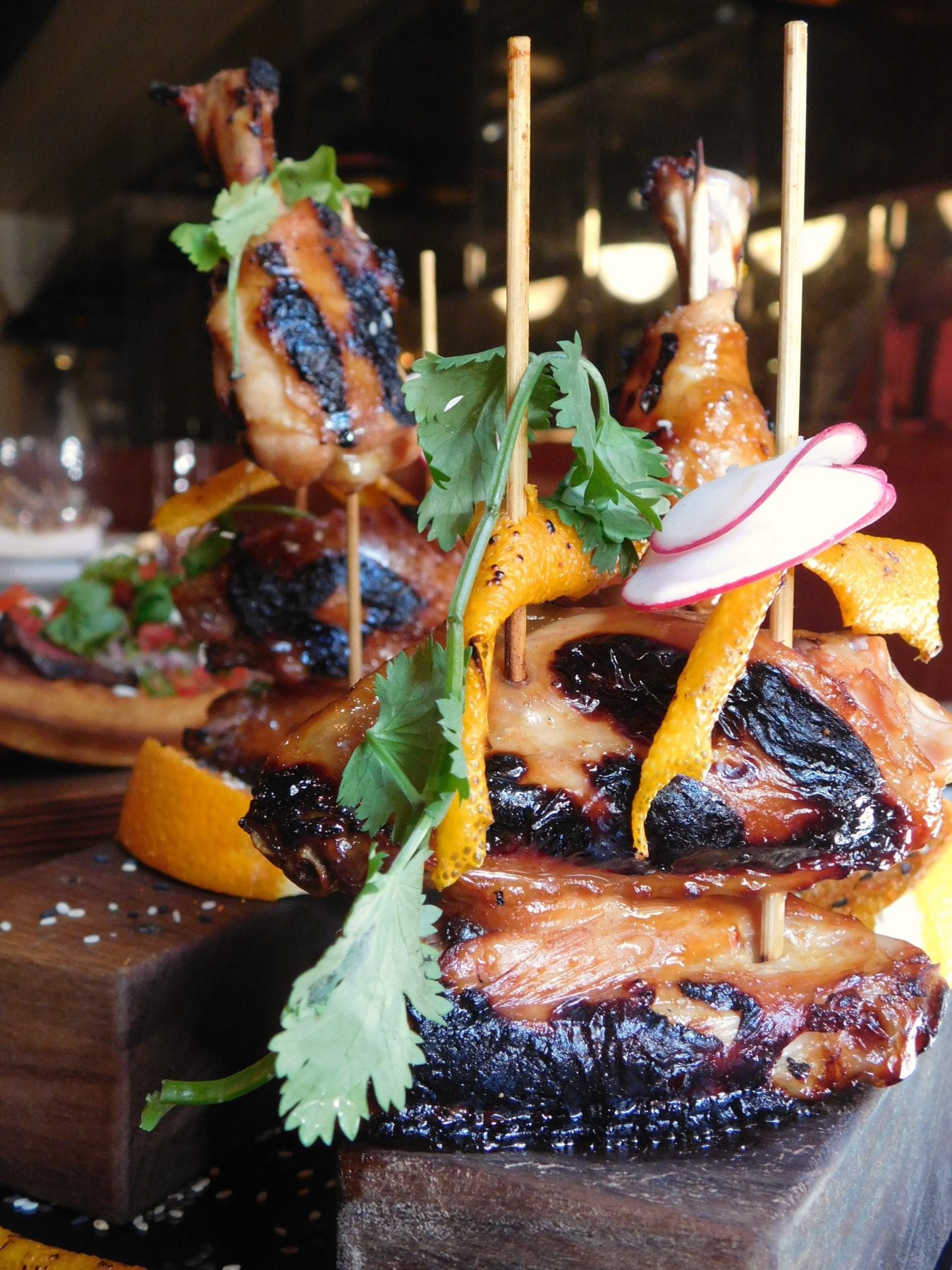 Lord of the Wings
This Chef David Burke's, of David Burke Tavern and BLT Prime by David Burke, favorite chicken wing recipe. It won't let you down. He dresses them up with Asian flavors and then skewers and grills them to become crispy with a nice char.
Lord of The Wings: Recipe Courtesy of Chef David Burke
1 lb chicken wing
Marinade:
1 cup soy
2 oz honey
2 oz lime juice
2 oz ketchup
½ tsp pepper
Additional Ingredients:
Orange wedges for display dusted with chili powder
Bamboo skewers
Radish slices
Cilantro leaves
orange peel
Method:
1.Marinate chicken wings over night
2.Remove wings from marinade
3.Place wings on cutting board add skewer with bamboo skewer
4.Season wings with salt, pepper, togarashi (if not available use chili powder and chili flakes)
5.Grill chicken wings until done being careful not to burn the skewers6.Take orange wedges and sprinkle with togarashi
7.Garnish chicken wings with sliced radish, cilantro, lime juice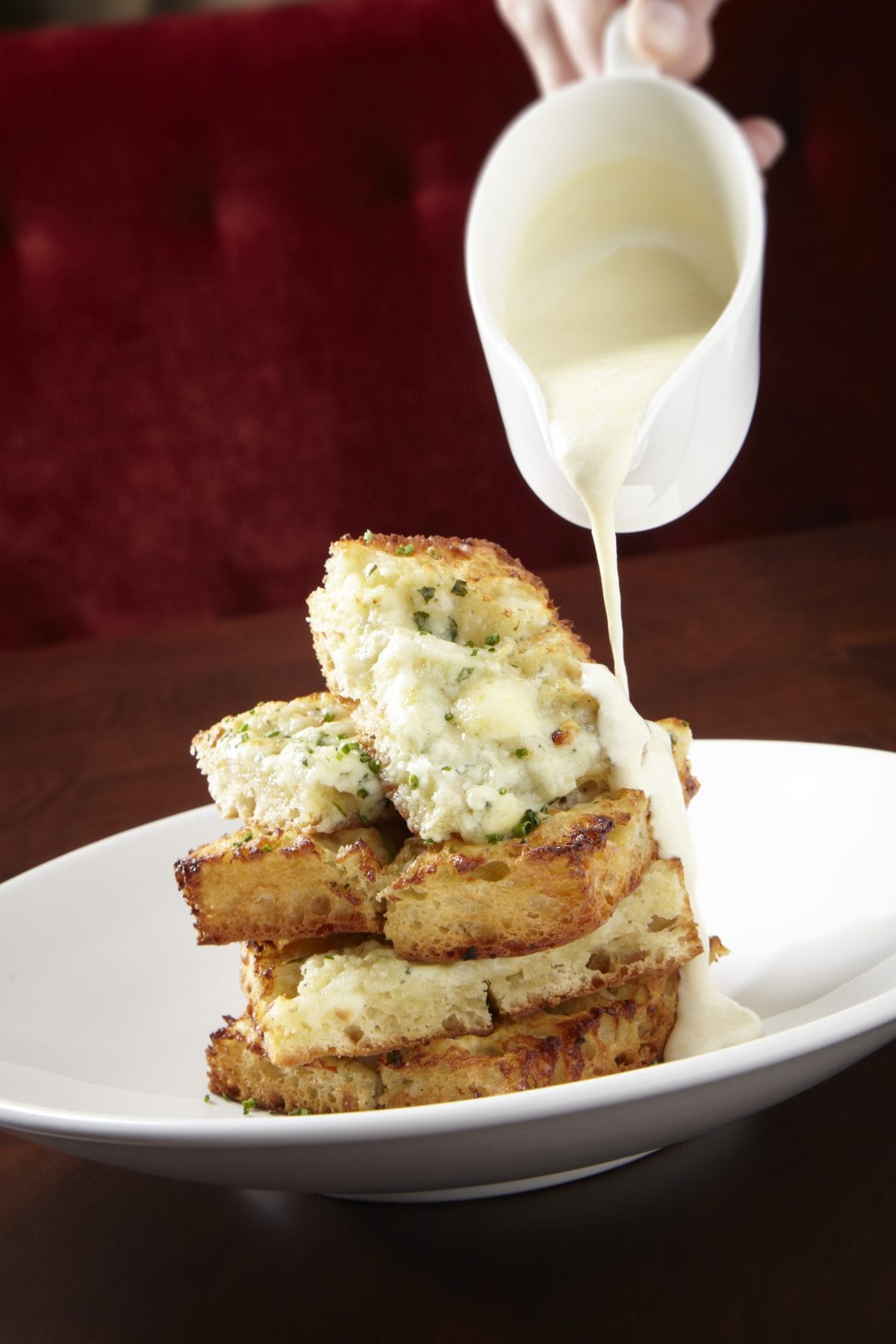 The Ultimate Garlic Bread
Michael Jordan's favorite game-time grub is the garlic bread from Michael Jordan's Steak House in Connecticut. It's no ordinary garlic bread as it comes with a rogue creamery blue cheese fondue!
Garlic Bread with Blue Cheese Fondue
Serves:4
Ingredients for the garlic butter
1 lb. butter
2 oz. Chopped shallots
12 oz. Chopped garlic
1/4 C. Fresh squeezed lemon juice
2 tbs. Chopped flat leaf parsley
Salt to taste
Pepper to taste
Combine all ingredients in a food processor or kitchen aid with paddle attachment and mix until thoroughly combined.
Ingredients for the fondue
16 oz. Crumbled Gorgonzola cheese
1 qt. Cream
4 oz. Chopped shallots
1/3 C. white wine
1 oz. Unsalted butter
Salt to taste
Pepper to taste
To prepare the fondue, Sauté the shallots in the butter over medium heat until translucent, de-glaze with the white wine and reduce. Add the cream, bring to a boil and then reduce to a simmer. Add the cheese and reduce until the fondue coats the back of a spoon. Season to taste with salt and pepper.
For presentation
1 Loaf ciabatta 4"x10"
Chopped chives
With a spatula spread a layer of garlic butter onto the top and bottom of each piece and place in a 450-degree oven until golden brown on top. Remove, let cool slightly and cut each piece of bread into 4 pieces. Pour about 3-4 oz. of the warm fondue over the top of the bread and sprinkle the plate with chives and serve.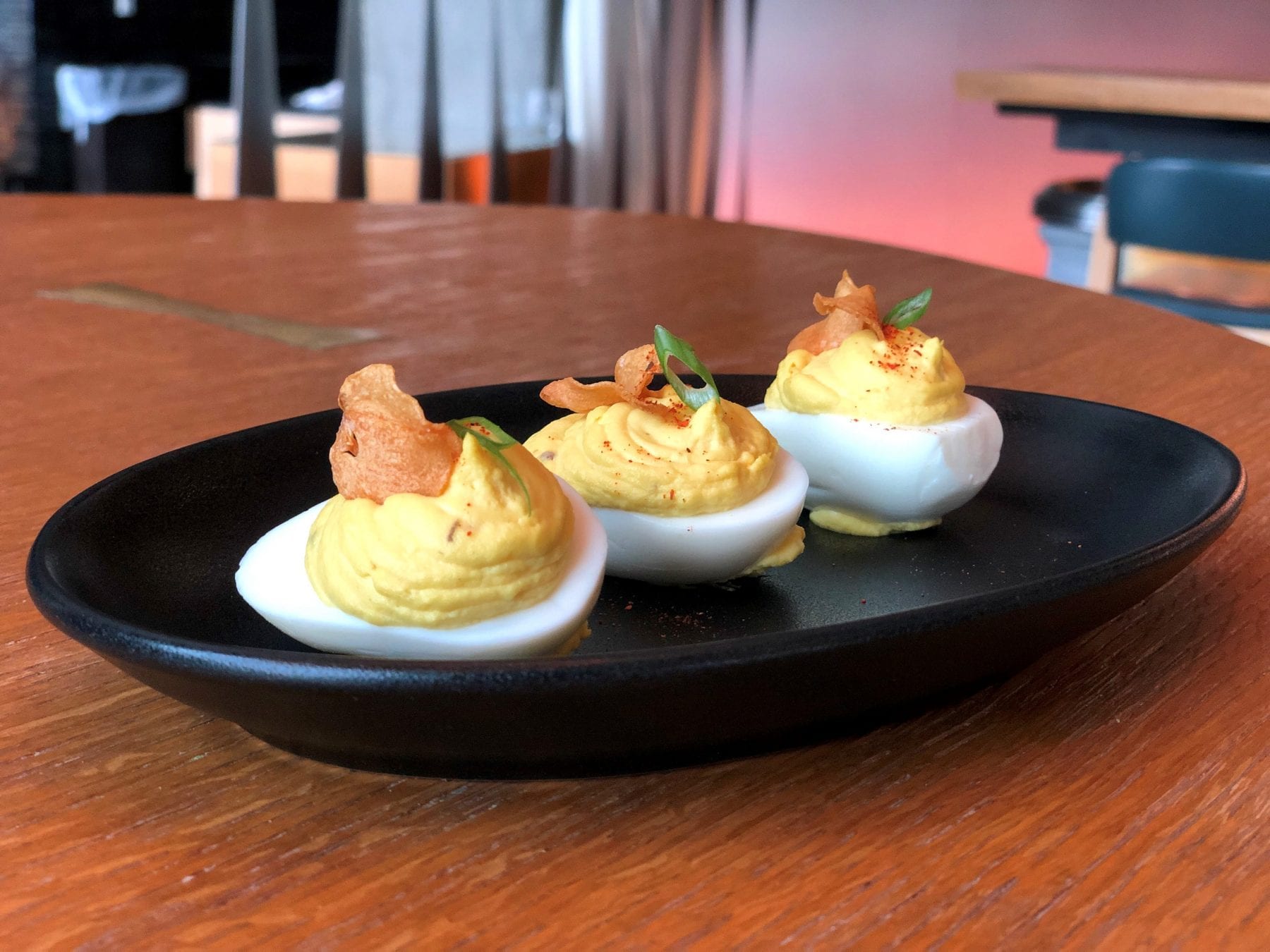 The Greatest Deviled Eggs
Chef Seadon Shouse of Halifax restaurant has hatched the most delicious flavor combinations for deviled eggs. His recipe includes smoked herring, scallions, and garlic chips. It's a serious punch to the tastebuds.
Executive Chef Seadon Shouse
Halifax Deviled Eggs
Makes 24 pcs
12 Large local Organic Eggs
Filling:
1ts Dijon Mustard
1/4 cup Mayonnaise
4 pieces Smoked Sprats
tt Sea Salt
tt Black Pepper
Topping:
3 Scallions
1ts Espelette Pepper
8 Whole Garlic Cloves
Whole Milk
Oil (for frying)
Procedure:
Place the eggs in a medium pot and completely cover with cold water. Place pot on the stove top and turn heat to high. Once water has come to a boil cover the pot with a lid and turn off. Time for 20 minutes without removing the cover.
After 20 minutes pour off the water and place pot with eggs under running cold water. Let water run for at least 5 minutes to cool the eggs.
Once cool, start peeling the eggs completely.
Cut each egg in half and separate the yolk and the white into different bowls.
To make the filling:
Using a fork or a spoon crush the yolk until smooth. Add the smoked sprat fillets and blend into the yolk making sure there are not any chunks of sprats. Add in the mayonnaise and Dijon mustard. Season with sea salt and black pepper to taste. Place filling in a piping bag or a Ziploc bag and refrigerate for later use.
To make the garlic chips:
Using a mandolin, slice the garlic cloves into thin slices and place in a small pot. Just cover with whole milk and bring to a boil. Strain the milk off the garlic as soon as it comes to a boil. Place garlic back in the pot and cover with milk again. Repeat the process of bring to a boil and straining off the milk 2 more times. After the 3rd time rinse the garlic gently under cold water to remove and milk solids. Place about 2 inches of oil in a medium pot and using a thermometer bring up to 330 degrees F. Add in the slices of garlic and fry until golden brown. Be sure not to brown too much or garlic will get bitter. Remove with a slotted spoon and cool on paper towels. Sprinkle with a little sea salt.
To assemble:
Cut the corner off of the pastry bag or Ziploc bag and fill the half pieces of egg whites with the yolk mixture. Cut the scallions on a bias and place a piece of scallion on top of each egg. Also place a garlic chip and a small sprinkle of espelette pepper on top of each egg. Enjoy!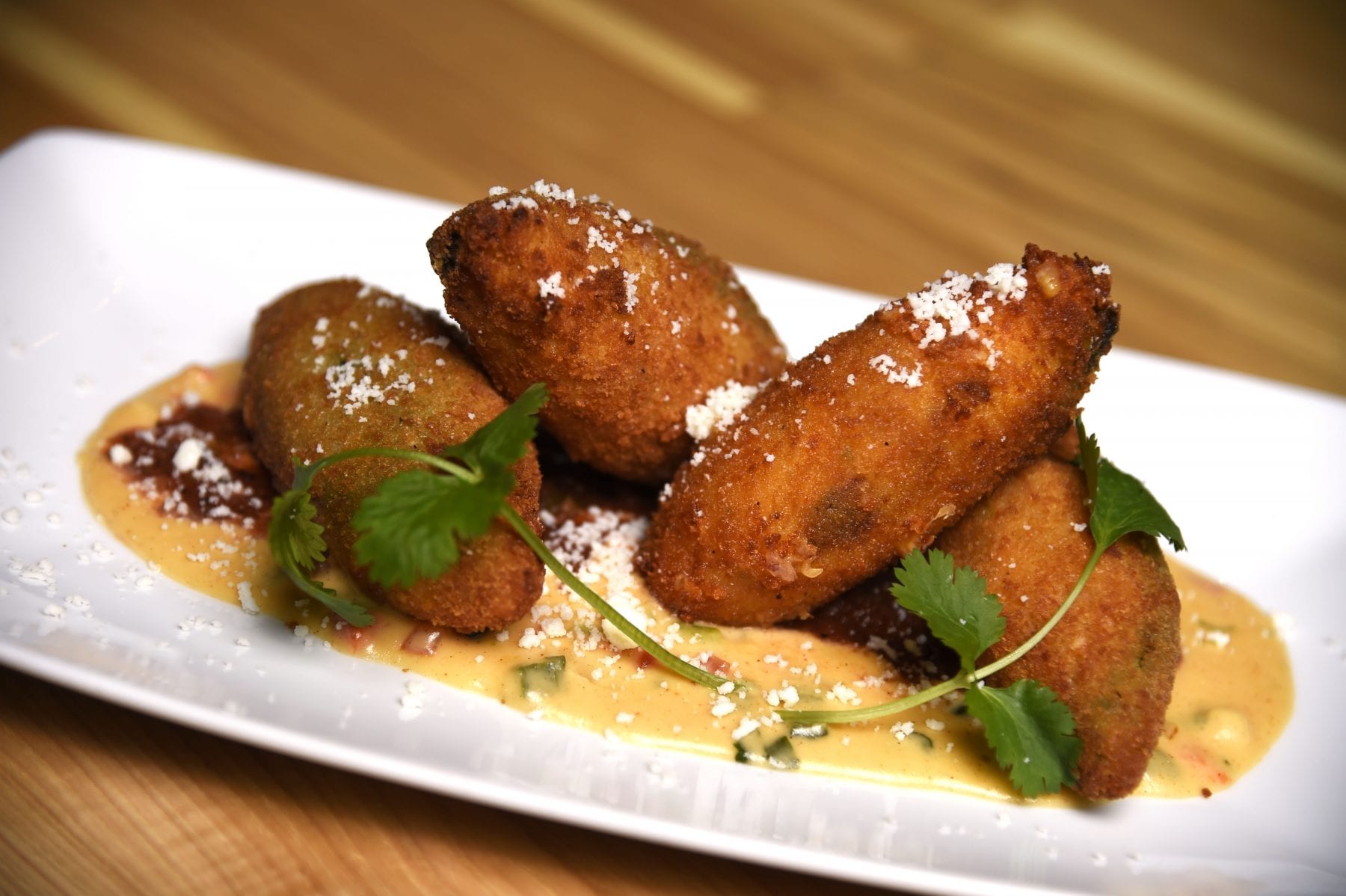 Glorious Stuffed-Jalapeños
You Want These Stuffed Jalapeños" – This game-day classic from SolToro in Connecticut can't be beat. The crunchy and creamy combo of bacon and cheese complements the spice of the jalapeños.
Stuffed Jalapeño Recipe Courtesy of SolToro
Serves: 5
Ingredients for Prep
10 Jalapeños
½ Pound Chihuahua Cheese
½ Pound Cheddar Cheese
½ Pound Jack Cheese
½ Pound Bacon Bits
2 Each Boursin Cheese
For the Breading
3 Cup Flour
6 Each Eggs
6 Cup Panko Bread Crumbs
1.Cut the jalapeños in half, remove the seeds, and roast them until it starts to char. Then put them aside for 10 minutes and peel the skin off
2.Mix all the cheeses with the bacon in a mixing bowl
3.Stuff the jalapeños with the cheese and then put them in the fridge for about 20 minutes
4.You will need 3 mixing bowls (1 for the flour,1 for the panko bread crumbs,1 for the eggs)
5.Bread the jalapeños in the flour, then with the egg then and bread crumbs
6.To fry the jalapeños, you need a deep pot and ½ gallon of oil
7.Over medium heat, bring the temperature of the oil to 300 Fahrenheit and fry the jalapeños for 5 minutes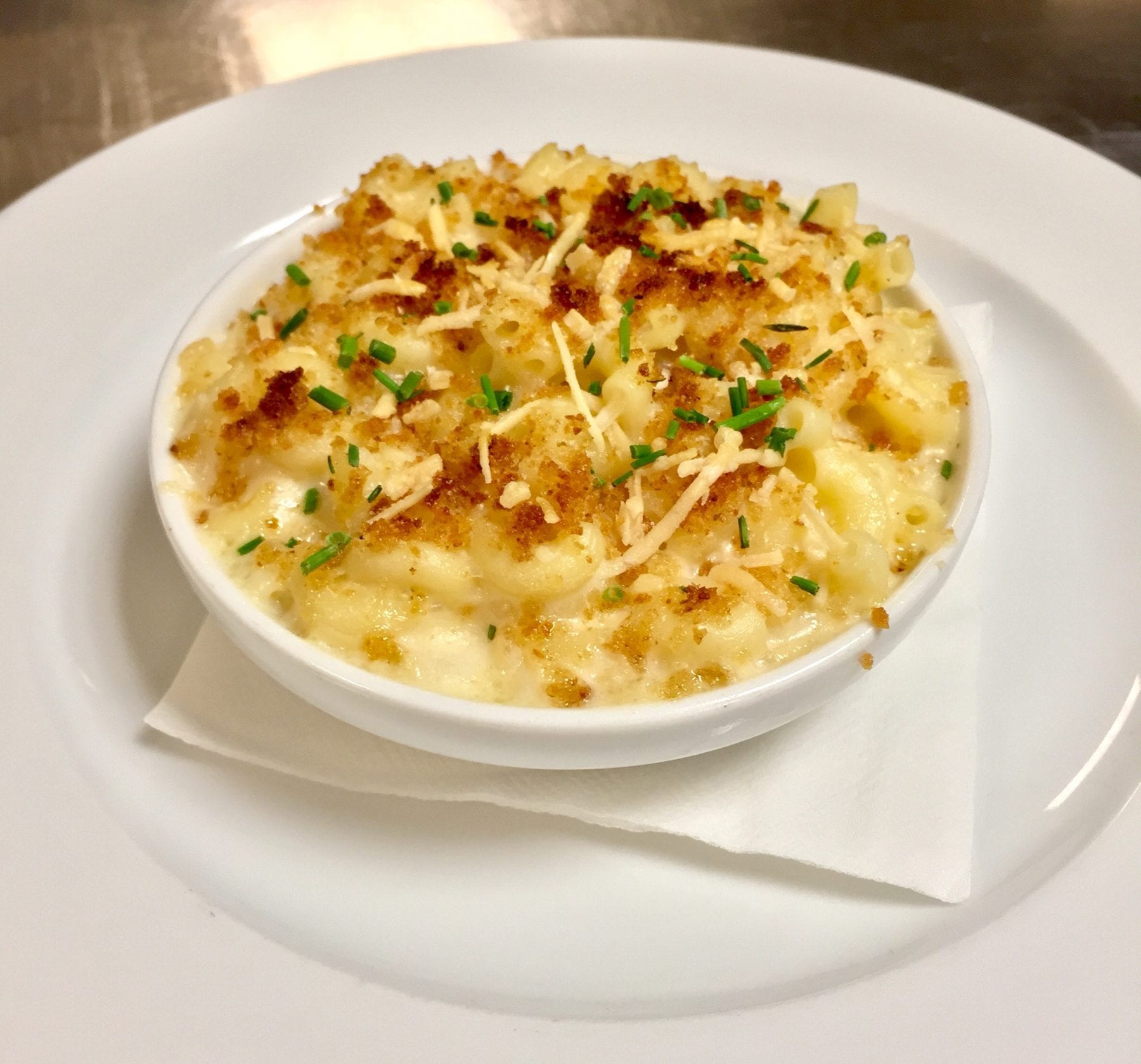 A Love Affair with Macaroni Gratin
Chef Sauer of Avenue Restaurant in Long Branch, New Jersey warms our souls with this cheesy and comforting dish that will calm down the football frenzy. But seriously, what is better than warm cheese and football?!
See Also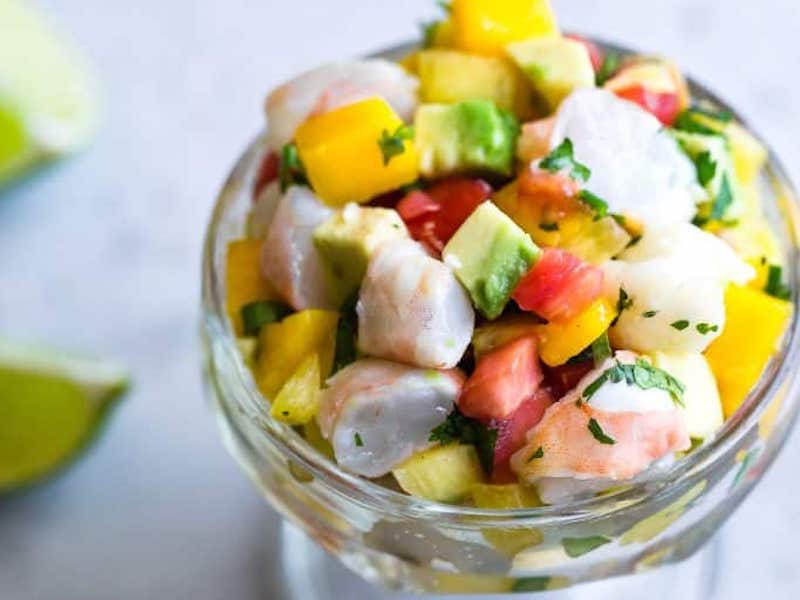 Macaroni Gratin
Courtesy of Executive Chef Josh Sauer
Mornay Sauce
For the Roux
4 oz Butter
4 oz AP Flour
For the Sauce
1 qt. Whole Milk
2 qt Heavy Cream
For the sachet, place the following ingredients in a cheesecloth and tie the bag:
1/8 bunch fresh Thyme
1/4 sprig Rosemary
1 Bay Leaf
1.5 oz Shallots, sliced
2.5 oz Garlic Cloves, crushed
1 tsp.White Peppercorns
To Finish
2 Cups grated Parmesan
1 Cup Mixed Grated Cheese (Gruyere and Provolone)
Procedure:
Put the milk, cream, and sachet into a large pot and cook over medium heat until it comes to a simmer. Cook for 5 minutes, then turn off the heat and let the sachet infuse in the pot on the stove, then remove and squeeze out all the cream and discard.
In the meantime, make the roux by melting the butter in a separate sauce pot over medium heat and then pour the flour over it. Mix it slowly and cook for 8 to10 minutes on low heat.
Pour the milk and heavy cream over the Roux, whisking it in over a low heat for 10 minutes until it thickens. Remove from heat and add all the cheeses, stirring it until melted.
Adjust the seasoning to your liking at the very end with salt and pepper to taste.
Bread Crumbs Ingredients
1/3 lb. Unsalted Butter
1/2 PintExtra Virgin Olive Oil
1/4 Bunch of Thyme
2 Quarts Fresh Ground Bread (preferably Baguettes or another crusty bread)
5 Cloves of Garlic Salt to taste
Put a medium sauce pot on low heat, heating up the olive oil and starting to caramelize the garlic until golden brown.After the garlic is caramelized, strain and discard.
Add the oil back into the sauce pot and melt the butter, adding the thyme and then the bread crumbs. Toast until golden brown, stirring frequently.
Once done, season with Salt and let them cool down. Reserve for later.
For the macaroni pasta
1 lb DeCecco elbows pasta
.5 qt of cold water
2 Tbsp of kosher salt (per pound of pasta)
2 cup of grated parmesan
Put the water in a large pot and set it on high heat covered with a lid for a faster boiling. When cooking pasta, add enough salt to make your water taste like ocean water so that the pasta is properly seasoned.
Add the pasta, keeping your heat on high, bringing the water back to a boil as quickly as possible. Elbows take about 5 minutes to cook so make sure you set your timer
When the pasta is cooked, drain immediately in a colander and shake well to remove the excess of waterFinish
Add the pasta to the mornay sauce, using the amount of sauce and pasta that you judge necessary.
Pour the mixture into a single container or individual serving dishes topping with fresh Parmesan cheese and the homemade bread crumbs.
Bake it a 350-degree Fahrenheit oven for 5 minutes or under a broiler until golden brown. Remove carefully from the oven or broiler and serve immediately.