La Cabrera is affectionately one of Argentina's great restaurants. Loved by locals and gourmet tourists around the world – here are the delicious Beef Empanadas by World's Best and Top Chef, Gaston Riveira.
Recipe from Gaston's Book – Edited and published by Catapulta Editores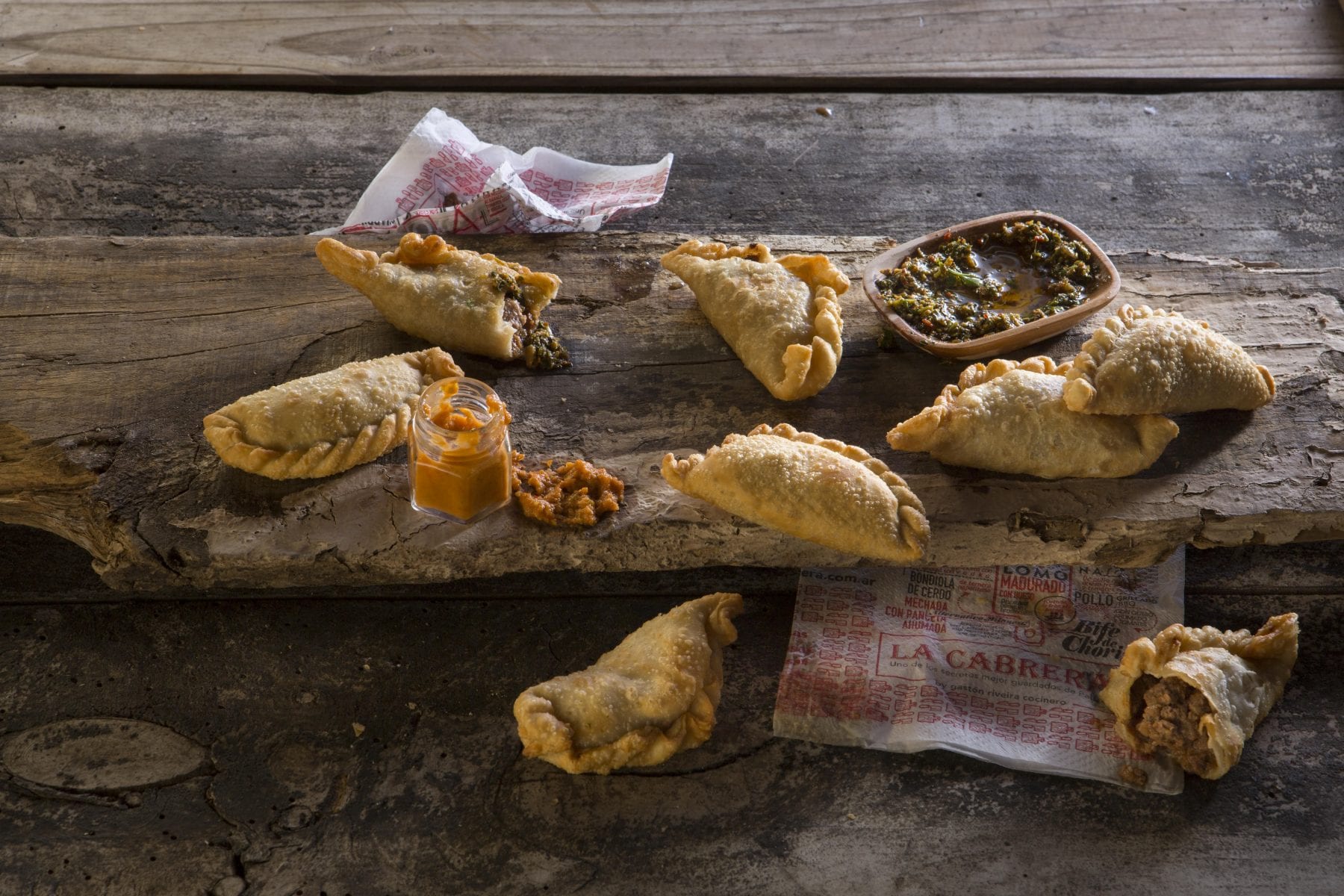 See Also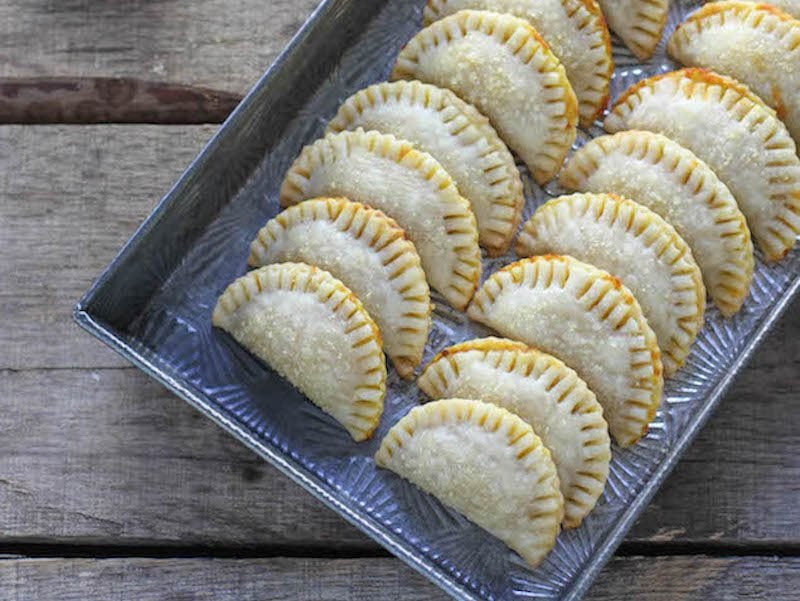 Print
Beef empanadas
For the dough
1

kg bread flour

1

pinch of salt

250/350 g

lard or rendered beef fat
Warm water (as required)
For the filling (make the day before)
50 g

rendered beef fat

1

kg onion (diced)

1

kg beef (such as sirloin tip, knife cut into small cubes)
Cumin and sweet or hot paprika (to taste)

1 tbsp

. sugar
Oregano or an herb blend (to taste)

1

leek (only the white part, sliced into rounds)

250 g

spring onions (chopped)
Salt and pepper to season
Vegetable oil (such as sunflower, for frying)
Instructions
For the filling, first heat the fat in a deep sauté pan and sauté the onions over medium heat until translucent. Add the meat to the pan along with the cumin, paprika, sugar, salt, pepper and oregano or other herbs, as you like, and cook for 30 minutes.
Just before removing from heat, stir in leeks and spring onion and allow to soften for 2-3 minutes.
Remove from heat, adjust seasoning, cover and allow to cool before refrigerating for a full day.
For the dough, combine the flour and salt and on a clean dry surface form a volcano with the mixture.
Add the lard or beef fat to the centre and incorporate into the flour, slowly adding water as needed until the dough is smooth and uniform. Wrap the dough in cling film and refrigerate for 3 hours.
Remove dough from the refrigerator and knead, making sure to rotate the mass four or five times. Wrap the dough again and return to refrigerator for a half hour more.
On a floured surface, roll out the dough to a thickness of 4 mm (about inch).
Cut discs with an 8-cm (3-inch) pastry cutter and set aside for use.
Using a tablespoon, place the meat in the centre of the disc, fold in half and crimp the edges. Everyone has their own technique for this last step, but I stick with what my grandfather taught me: after folding, simply use the tines of a fork to crimp around the edge.
In a heavy pot, fry the empanadas in ample hot oil until the bottom sides are golden, then carefully turn them until the other sides are the same colour. Remove with a slotted spoon and place on absorbent paper. Serve them very hot.
Notes
Our empanadas contain about 85 g (3 oz) of filling and are fried. Empanadas are a very emblematic national dish, and each province has its own way of making and cooking them, just as it is with asado.
Michelle Tchea
Michelle Tchea is a 4-time bestselling author. Her books include, Building a Perfect Meal, My Little SoHo Kitchen, Signature Dishes (Australia's Best) and Chefs Collective. Her work can be found in other leading luxury travel and food magazines including Travel+Leisure Asia, SMILE, NUVO Magazine and The Telegraph