In the mood for something cheesy but still in need of some greens? Look no further! This cheesy broccoli cheddar soup is just what you have been waiting for.
By Courtney Rowland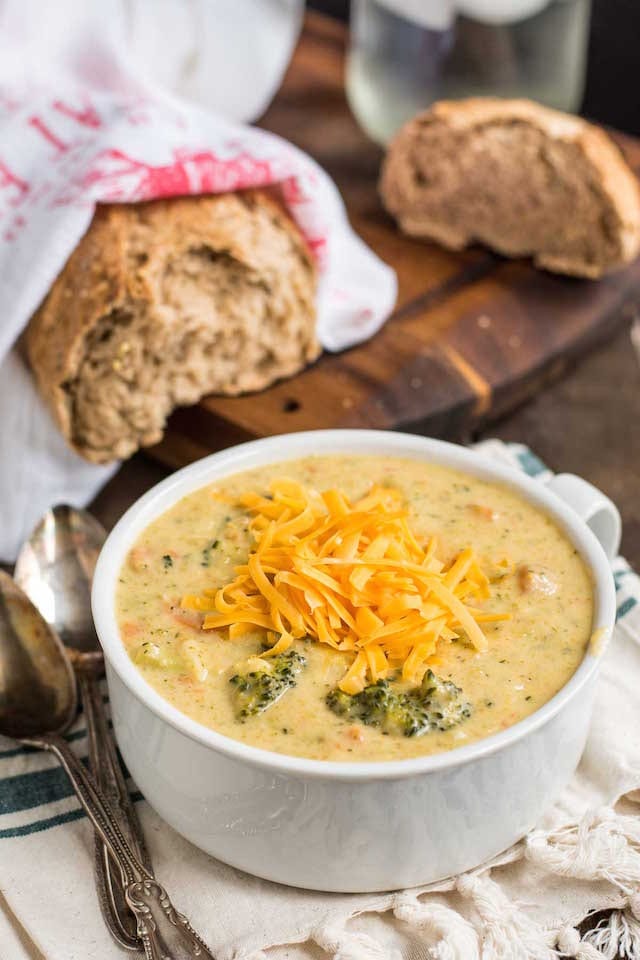 This Broccoli Cheddar Soup recipe is one you have to try!
I have a love/hate relationship with broccoli cheddar soup. Most of my experiences with this classic have either been really, really good or really, really bad. The really good ones are thick and creamy, with big chunks of broccoli, and a hefty dose of real cheddar cheese. The bad ones are plasticky and overly rich–almost like you're sucking nacho cheese sauce straight out of a shady looking street vendor's cart.
Because of this conundrum, I'd kind of given up on Broccoli Cheddar Soup for awhile.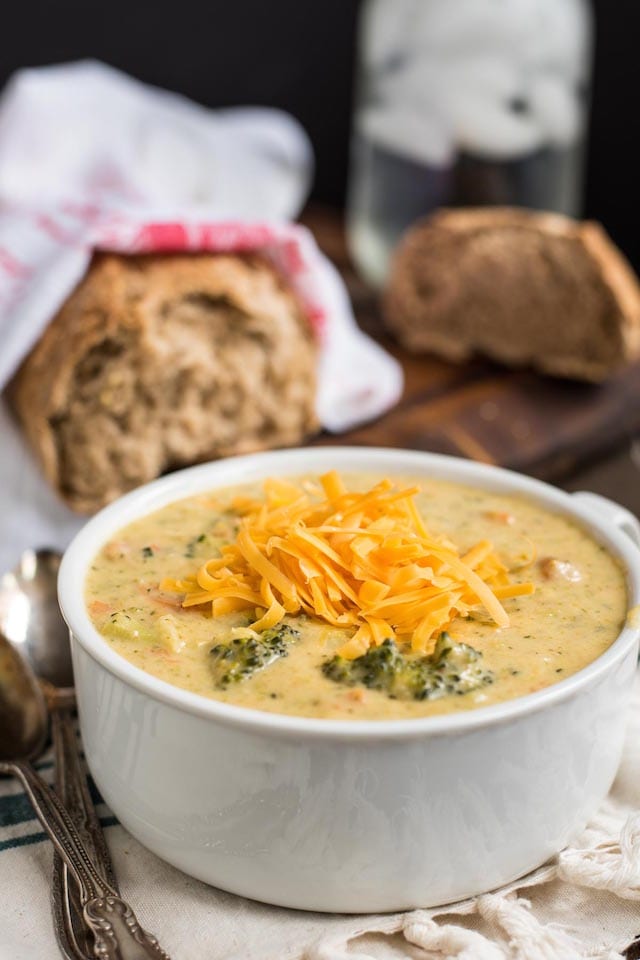 See Also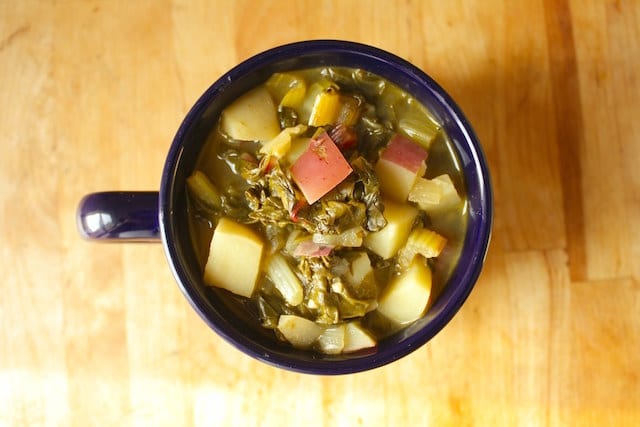 However, a few weeks ago, after a quick inventory, I discovered I had everything I needed to make Broccoli Cheddar Soup. This Broccoli Cheddar Soup falls into the really, really good camp. I stayed fairly true to the original recipe, but added a bit more carrot, a pinch of nutmeg, and a little colby jack cheese to mine. I love the color and hint of sweetness the carrot provides, and nutmeg is the surprise ingredient that makes nearly any cheese-based savory sauce sing. This soup is thick and creamy without feeling too heavy. I like to use an immersion blender to puree it part way, but still leave plenty of big chunks of broccoli in the mix. Of course, you can make it as smooth or chunky as you want. Be sure to have plenty of crusty bread around for sopping up the leftovers. You won't want to waste a drop!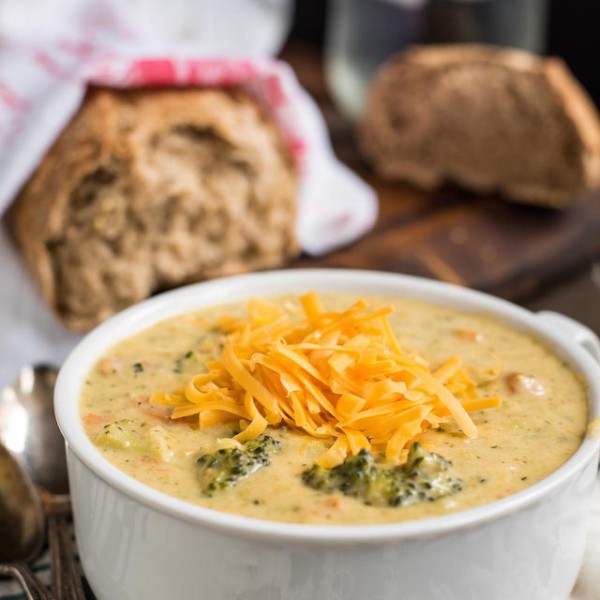 Cheesy Broccoli Cheddar Soup
Courtney Rowland
In the mood for something cheesy but still in need of some greens? Look no further! This cheesy broccoli cheddar soup is just what you have been waiting for.
Ingredients
1

Tablespoon

olive oil

4

Tablespoons

butter

1

small yellow onion

finely chopped

3

small or 2 large carrots

chopped small

1

clove

garlic

minced

1/4

cup

flour

1

cup

half and half

4

cups

low sodium chicken broth

Pinch

nutmeg

Fresh black pepper

2

large broccoli heads

florets and stems chopped (About 4 cups total)

8

ounces

about 2 cups sharp cheddar cheese, shredded

2

about 1/2 cup ounces colby jack cheese, shredded

Salt to taste
Instructions
Heat the olive oil and butter in heavy bottomed skillet over medium heat. Add the onions and carrots and saute until softened, 3-5 minutes. Stir in the garlic and cook until fragrant, 30 seconds. Add the flour and stir to coat the veggies. Cook until golden, another 2 minutes or so. Slowly stir in the half and half. The mixture will be very thick.

Add the chicken broth, nutmeg, and black pepper and cook for 8-10 minutes or until the soup is slightly thickened.

Stir in the broccoli and cook for an additional 10-12 minutes or until broccoli is softened. Use an immersion blender or transfer the soup to a blender in batches to puree the soup to the desired consistency. I like to leave lots of yummy broccoli chunks, but that's just me.

Return the soup to the pot (if needed) and stir in all but about 1/2 cup (or 2 ounces) of the cheddar cheese and all of the colby jack cheese. Stir until melted. Taste and season with salt and pepper if needed. Serve with the remaining cheddar cheese for garnish and good, crusty bread.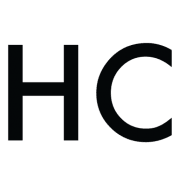 Courtney Rowland
Courtney is the author, photographer, and flour dusted girl behind the blog NeighborFood. She believes in using real butter, in season produce, and mismatched plates. She loves gathering people at the table and sharing stories, spills, and the occasional corny jokes.