Without turning on the oven, easily make these delicious cheesecake truffles covered in a layer of chocolate. It's a sweet bite that's hard to resist.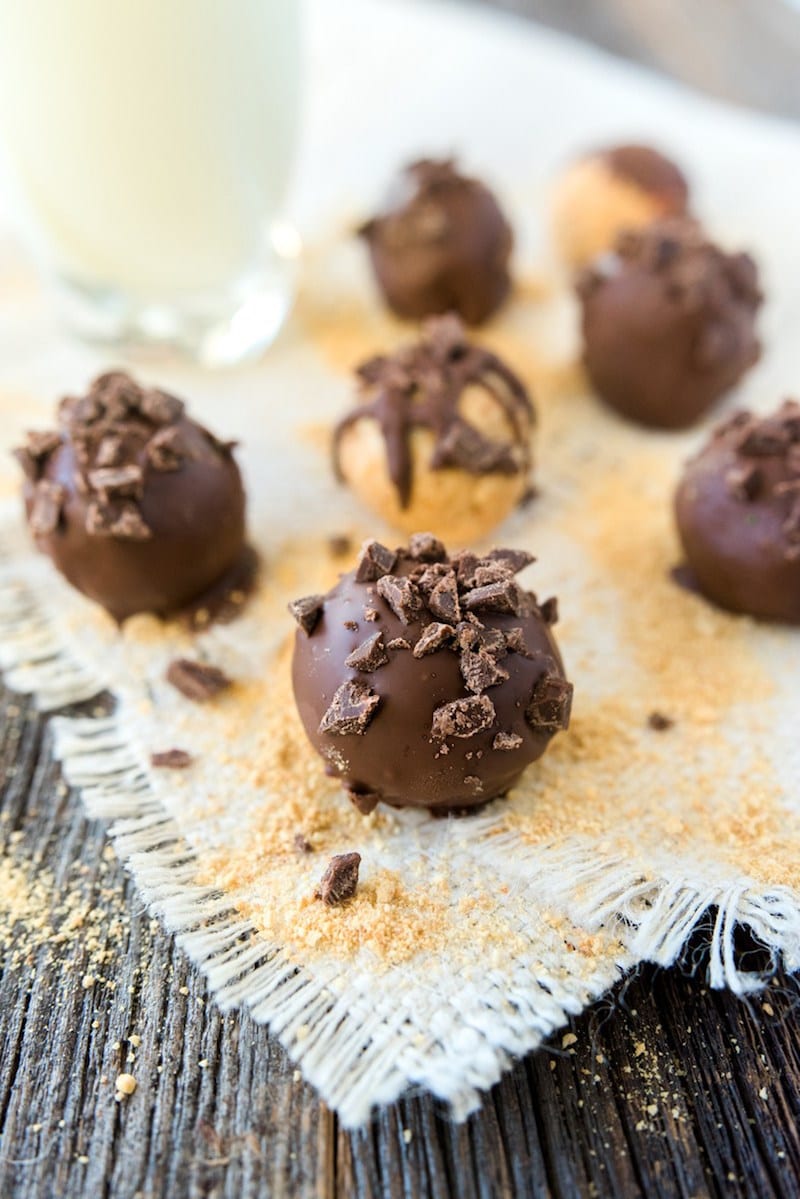 You know things are gettin' real when you take an already yummy dessert and then smother it in a shell of chocolate. AND let's not forget that these little bites of heaven only take 5 ingredients.
This recipe couldn't be simpler. In fact, these chocolate covered cheesecake truffles come together so fast that my housemates were shocked by how soon they were done. These take no baking and the hardest part of putting them together involves not eating all the cheesecake mixture as you're rolling them into shape!
Simply cream the cream cheese, vanilla, powdered sugar, and graham cracker crumbs together then roll them into balls. Refrigerate for 15-20 minutes to help them hold their shape, then dip them in melted baker's chocolate. Let them set and WHAM. Stuff 10 in your mouth. What a beautiful process.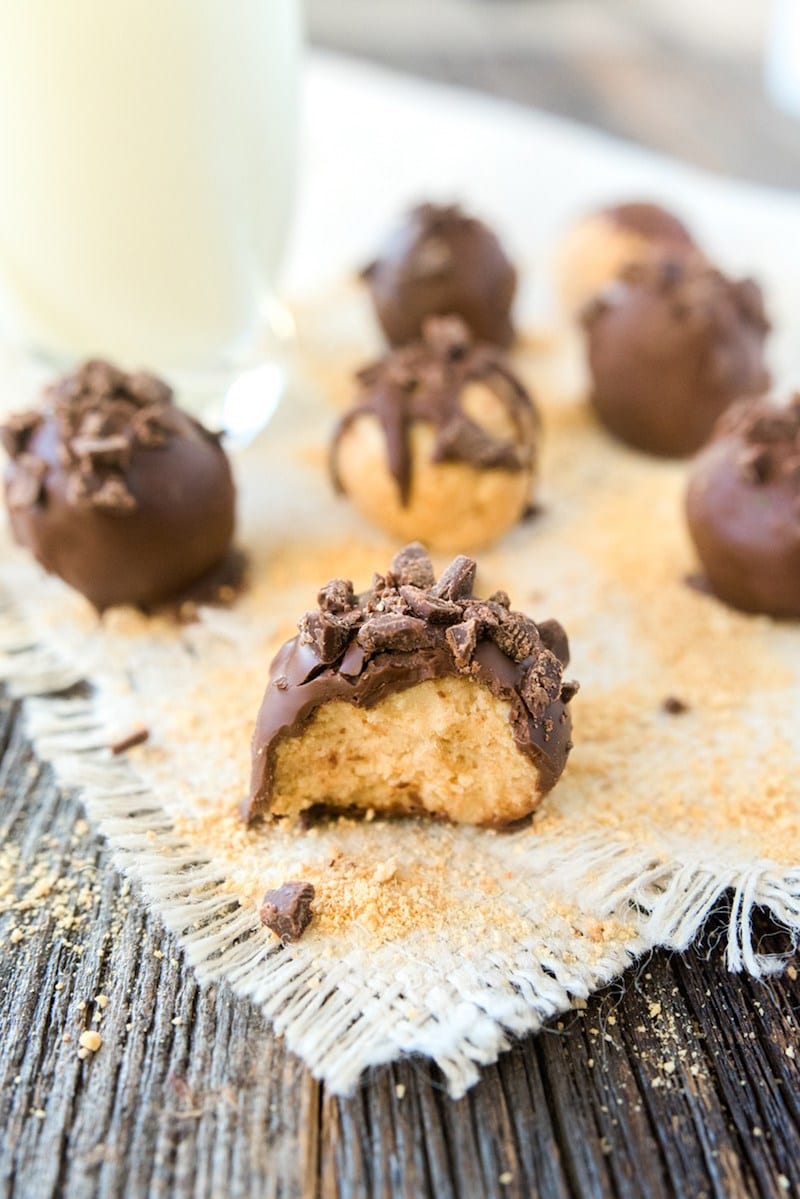 Print
Author:

Christine Skari

Category:

Chocolate, Dessert
8 oz

cream cheese

1 tsp

vanilla extract

1 cup

powdered sugar

1 cup

graham cracker crumbs

14 oz

milk chocolate or semi sweet baking chocolate (NOT chocolate chips)
Instructions
In a stand mixer or by hand, cream together the cream cheese and vanilla extract. Mix in the powdered sugar and graham cracker crumbs.
Roll about 1 tablespoon's worth of the cheesecake mixture into a ball in your hands and set on a parchment paper-lined plate. Place the balls in the freezer for 15-20 minutes.
Once the balls are out of the freezer, carefully melt your baking chocolate over a water bath, taking care not to burn it (stir often!). Dip the balls into the chocolate completely and place them back on the parchment paper.
Let solidify fully before digging in!