SPONSORED: We get excited about good food and great ingredients, so we've teamed up with Divine Flavor to bring you delicious recipes for each season made with their fresh produce.
Eat the rainbow with this vibrant charred bell pepper dip blended with pine nuts and avocado oil. Dip away!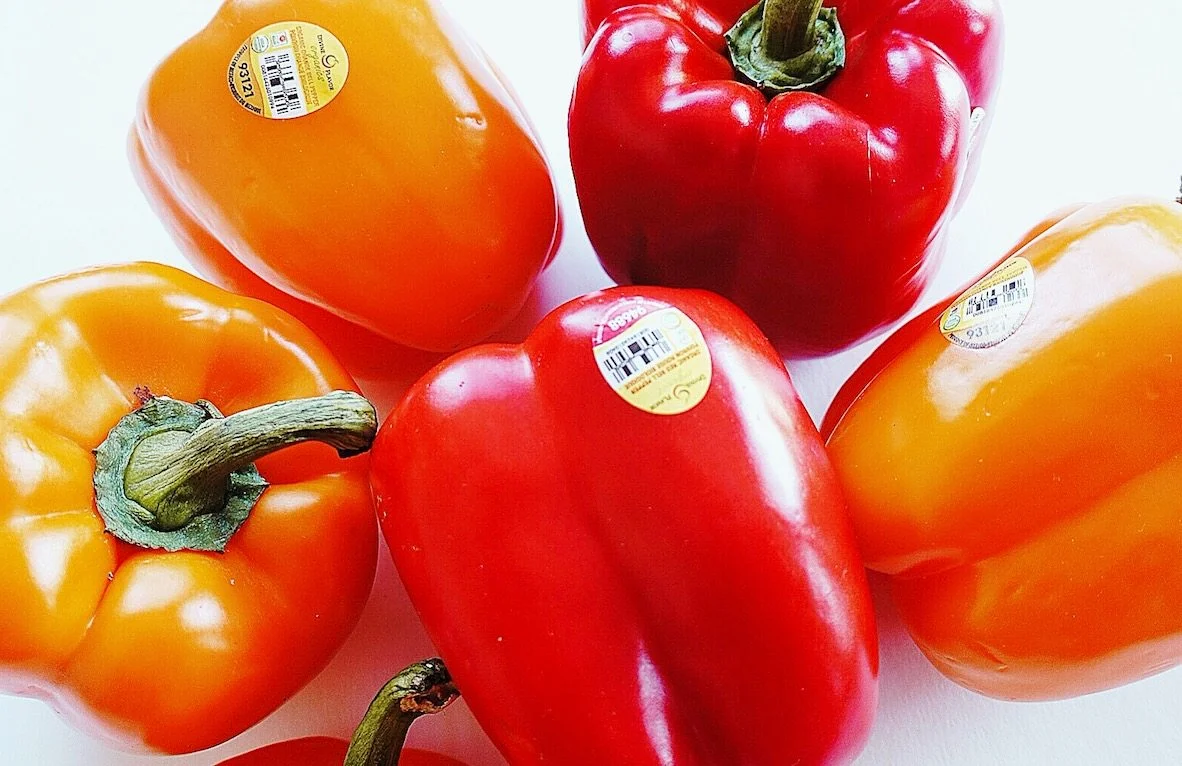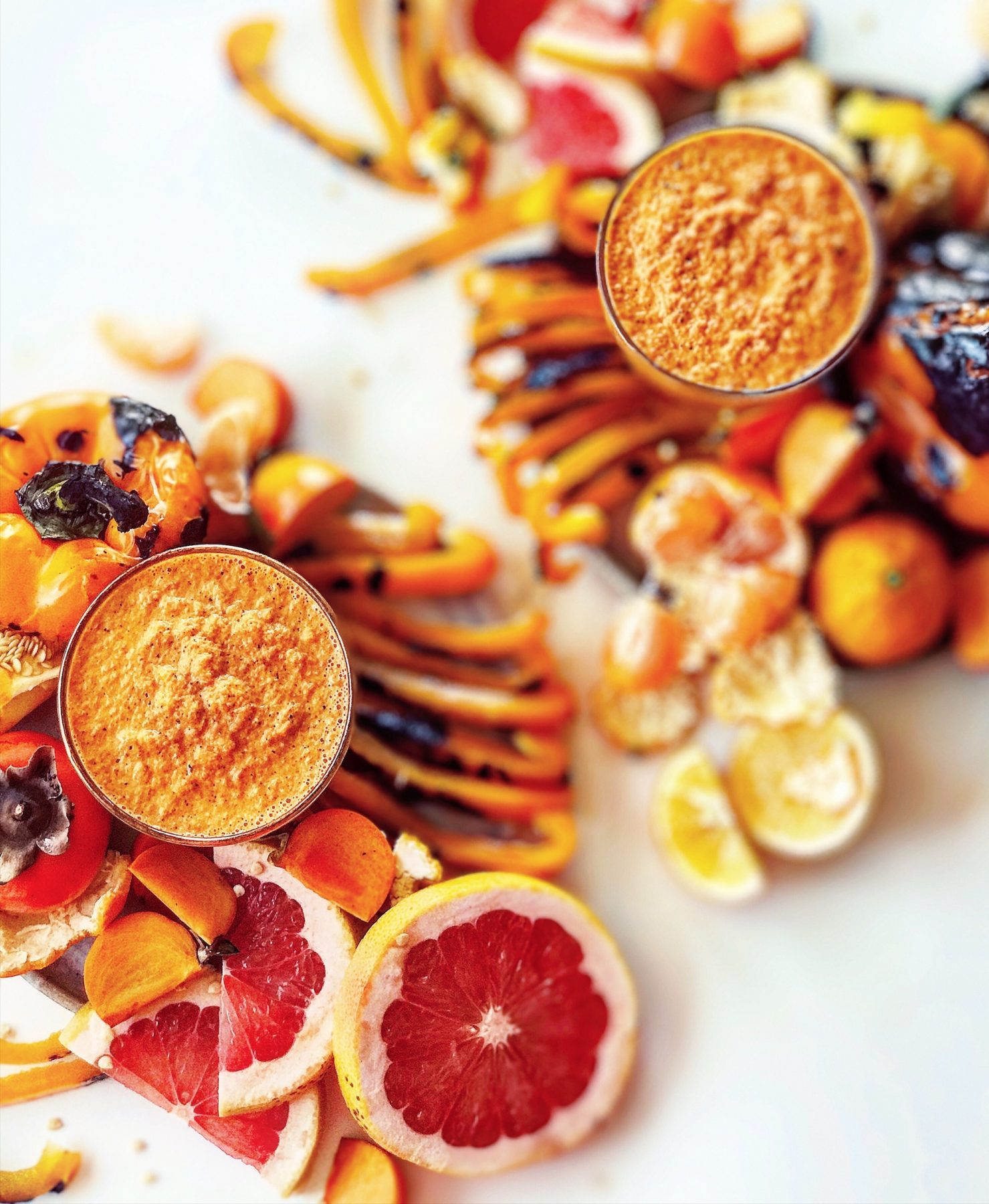 I don't know about you but I've been heavy on the wellness podcast train as of late. Podcasts are such a great way to increase your knowledge base from the comfort of your car, it's a great way to get value out of your commute! I recently listened to an episode The Ultimate Health Podcast featuring nutrition expert Dr. Mark Hyman and I was inspired to share a few of his tips and my personal food philosophy with you!
In the podcast Dr. Hyman talked about his comprehensive list of foods that you NEED to be buying organic. I'm an advocate of buying every single thing organic but for some people that's not an option for financial or sourcing reasons. The delicate plant structure of certain fruits and veggies make them extremely susceptible to pesticides. When you eat these susceptible plans you're ingesting huge amounts of pesticides. Here is the list of organic MUST buys!
celery
peaches
strawberries
apples
domestic blueberries
nectarines
sweet bell peppers
spinach, kale and collard greens
cherries
potatoes
imported grapes
lettuce
Food is truly medicine, high quality food is the catalyst for a happy life in my opinion. Nutrition shouldn't be complicated but due to the mass marketing of food and greenwashing practices the grey area of "healthy food" has ballooned out of control. As food consumers we have to be detectives, sadly we can't trust anything until it's proven to be trustworthy. I have a few simple rules that I live by and that I encourage you to adopt to truly feed your body and live your best life.
1) Select high quality foods that are grown in their natural ancestral habitat, i.e. pasture raised chickens.
2) Eat foods that are minimally processed and look as similar to their whole form as possible, i.e. Simple roasted carrots are only processed through chopping and roasting.
3) Diversify your diet with lots of different high quality foods so that your body gets a wide variety of nutrients, i.e. Eat the rainbow.
See Also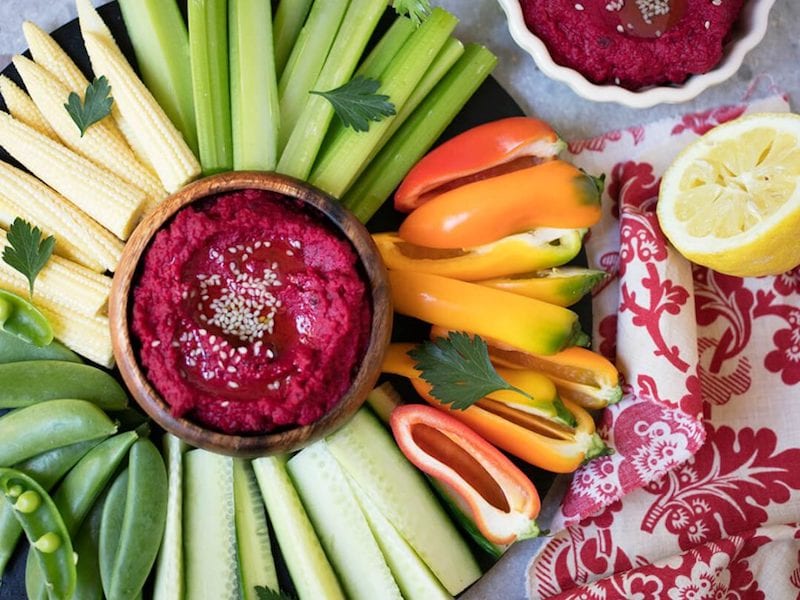 I decided to create an easy Organic recipe that exemplifies my food philosophy using Divine Flavor bell peppers. The Divine Flavor brand believes in growing better food for a better world, taking care of both its people and the environment. The AZ based company produces fresh, non-GMO foods grown in nutrient-rich, never over-farmed soil. Their bell peppers are safe and truly delicious!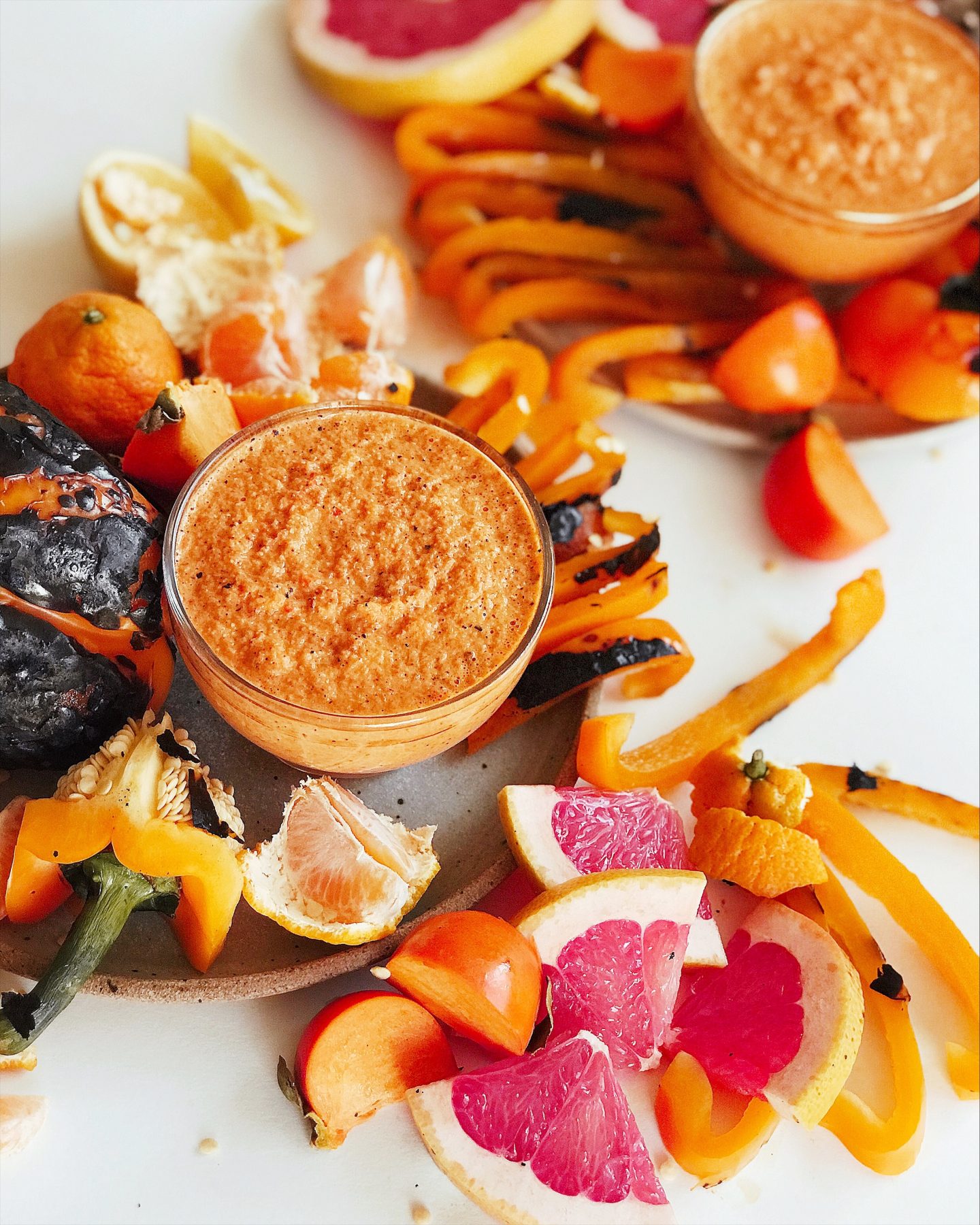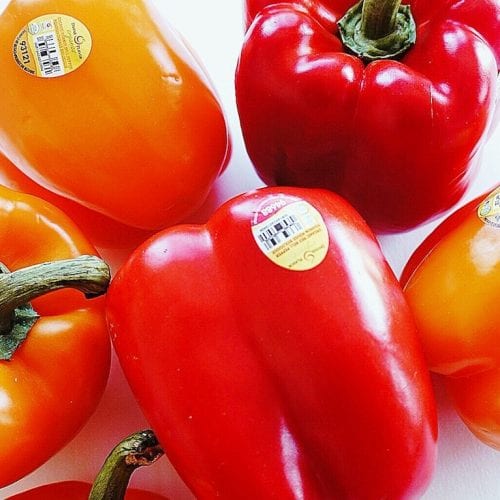 Charred Bell Pepper Dip
Celeste Wilson
Ingredients
2

Divine Flavor Organic bell peppers

washed

1/4

cup

pine nuts

1/4

cup

avocado oil

A generous pinch of salt

2 1/2

teaspoons

arrowroot powder

cornstarch will work too
Instructions
Place bell peppers on open gas range flame, carefully turning every few minutes until mildly scorched

Cut the tops off of the peppers and remove the seeds

Add all ingredients to a food processor and pulse until smooth (about a minute)

Serve dip with your favorite winter fruits and veggies slices
Celeste Wilson
Hi friends my name is Celeste Wilson, I'm a nurse, recipe developer, food stylist, food photographer, blogger, and influencer chronicling a plant based lifestyle. My recipes creatively showcase plant based cuisine from my perspective as both a registered nurse and a healthy food lover. I aim to inspire plant based eating without a strict vegan or meat shaming agenda, life is short, eat what makes you happy. Residing in sunny Los Angeles California, home of the year round avocado