Sponsored Post: Check out these easy entertaining tips for all your winter holidays and dinner parties, complete with charcuterie and pâté. This is a sponsored post in collaboration with Les Trois Petits Cochons.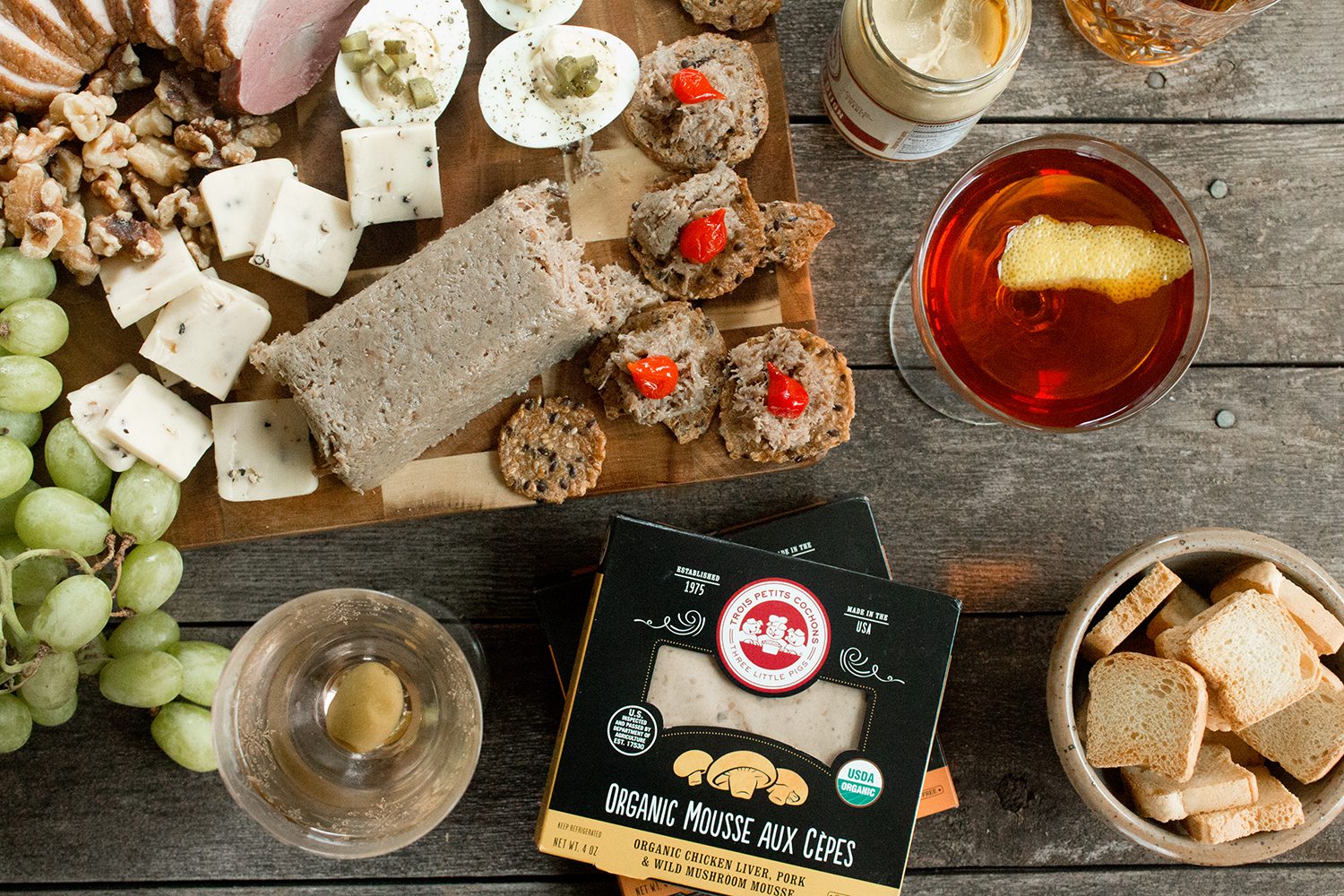 Well everyone, we've done it! We made it through 2017, a heck of a year in more ways than one. And we made it through the holiday shopping season, and the thick of family visit and get-together season. And there's only one thing left to do: party!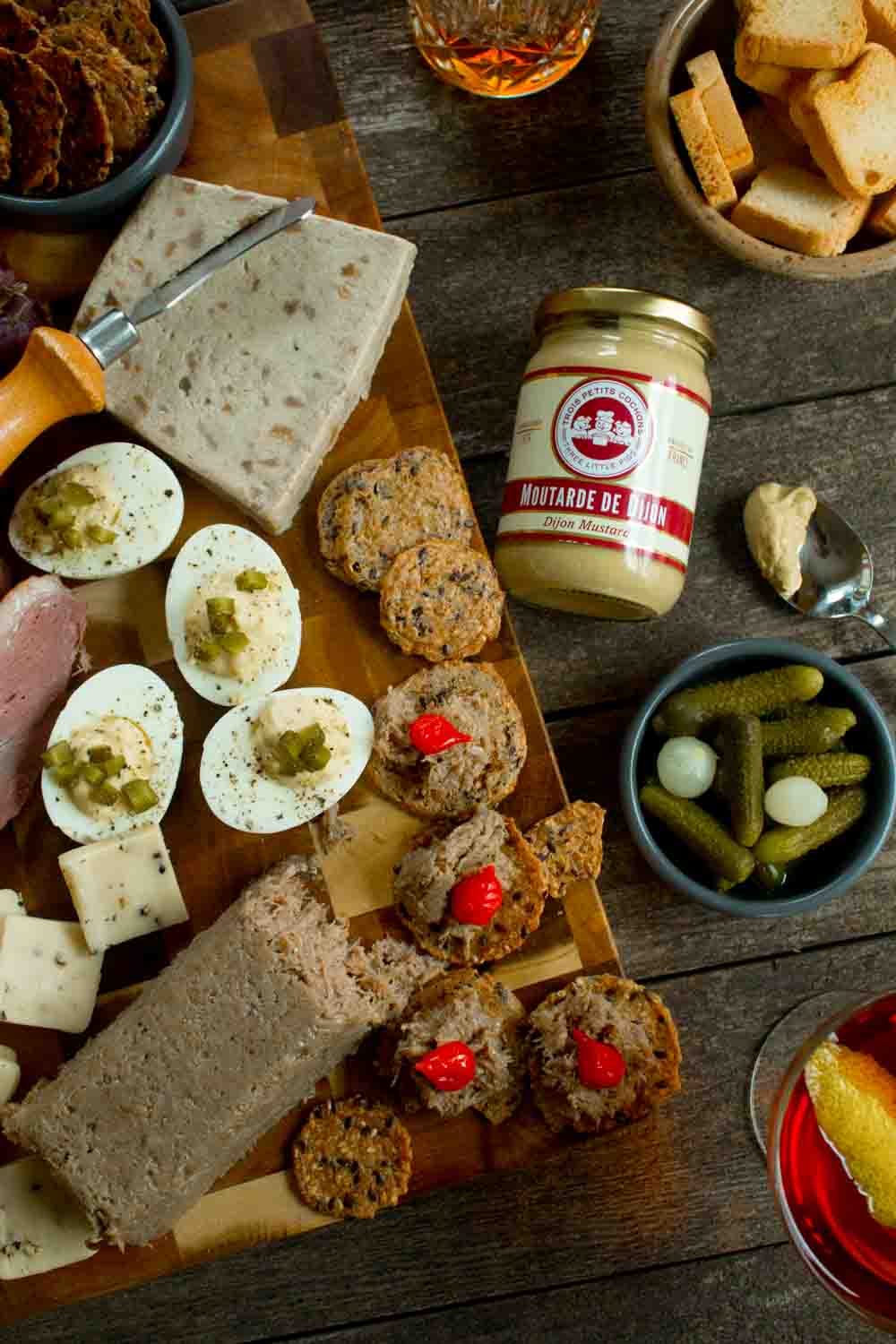 New Year's Eve is upon us, and it's one of my favorite days to get my friends together for a night of toasts, games and of course, epic party snacks. I'm so happy to be partnering with Les Trois Petits Cochons today in this sponsored post, to share tips about how to Unboard Your Board.
The charcuterie board is present at almost every party you'll ever attend – both because it's a classic, and because there's something on it for just about everyone! By the end of the party, the only thing left will be a couple of olive pits – and maybe a few stray empty bottles and corks.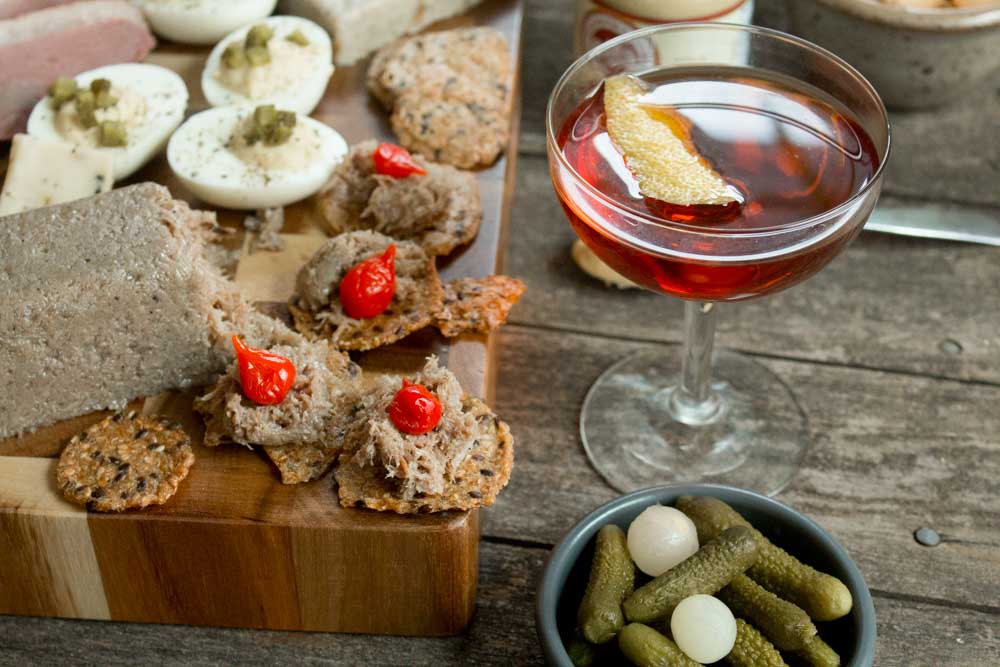 But how do you make yours stand out from the crowd? After all – there *is* pretty much a charcuterie board at every party. When I host, I want to wow my friends and family with the centerpiece of the table. So in addition to sourcing the very best ingredients – high quality smoked meats, aged cheeses, organic fruits and more, I like to add my own special touch: a cocktail pairing!
My favorite thing about the Les Trois Petits Cochons products is how easy they make it to really glam-up your board. Pate? No problem! Rilletes (my personal favorite?) They have so many kinds! Plus all the delicious condiments and pickles you want to go with them.
Here are three ideas I've had based on *extensive* taste testing of my favorite products from Les Trois Petits Cochons. I've been seeing their products around Portland at New Seasons and Fred Meyer!
Les Trois Petits Cochons Smoked Duck + your favorite berry jam + toasted walnuts, paired with a holiday Old Fashioned cocktail. How do you make an Old Fashioned holiday-fied? In my opinion, amp up the orange and spice flavors! Stir together with ice: 2 oz. rye or bourbon, 1 tsp. of simple syrup, 2 dashes of orange bitters and 2 oz. cardamom bitters. Serve over ice, or not! Garnish with an orange peel.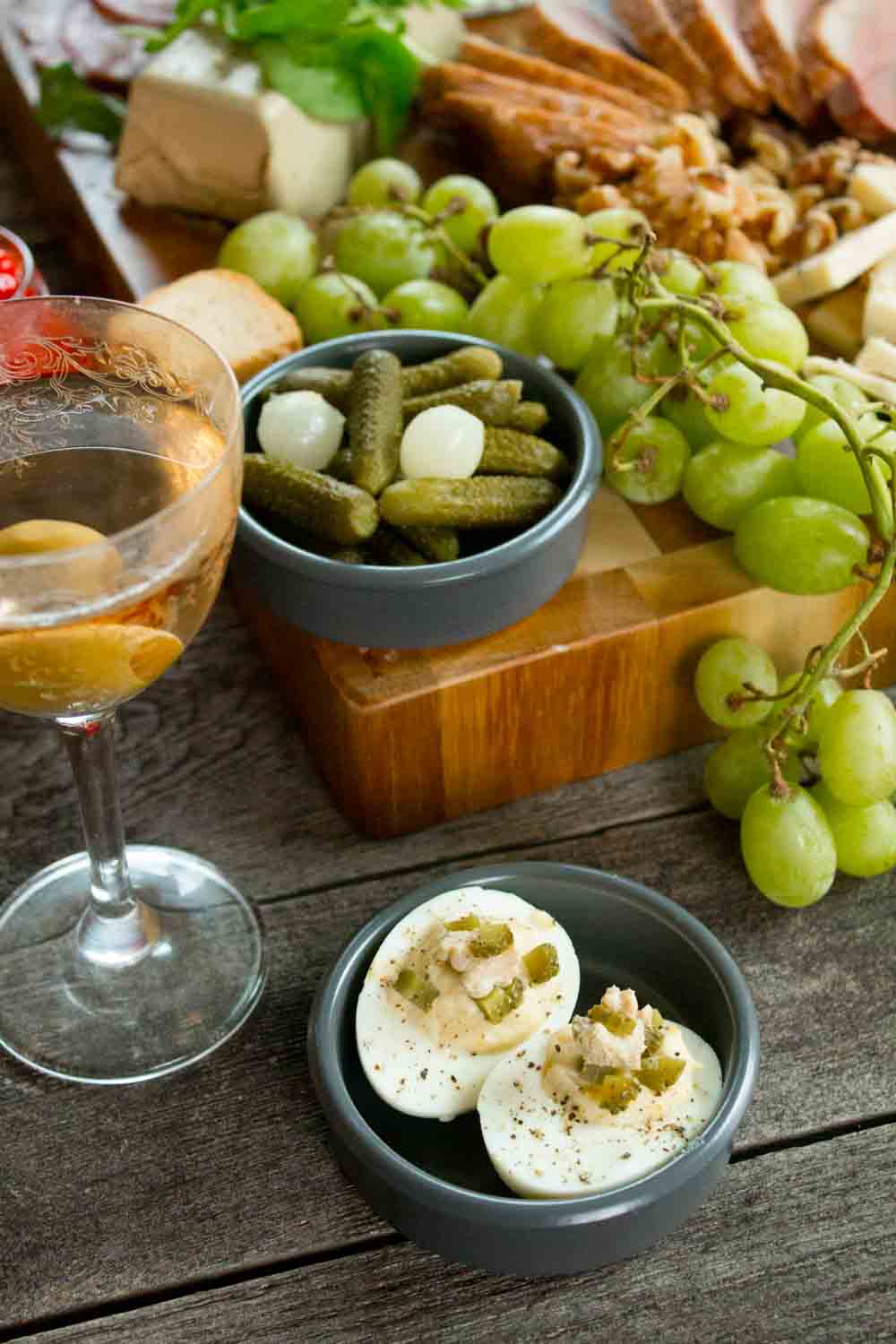 Seedy crackers +Les Trois Petits Cochons Rilletes de Porc + Petits Poivrons (pickled mini peppers) paired with a Boulevardier cocktail. This deeply savory snack pairs best with a cocktail with bite. Make your holiday Boulevardier a little more interesting by mixing 1 1/2 oz bourbon, 1 oz Campari, and 1 oz Averna in a mixing glass. Strain into a cocktail glass and garnish with citrus or a maraschino cherry.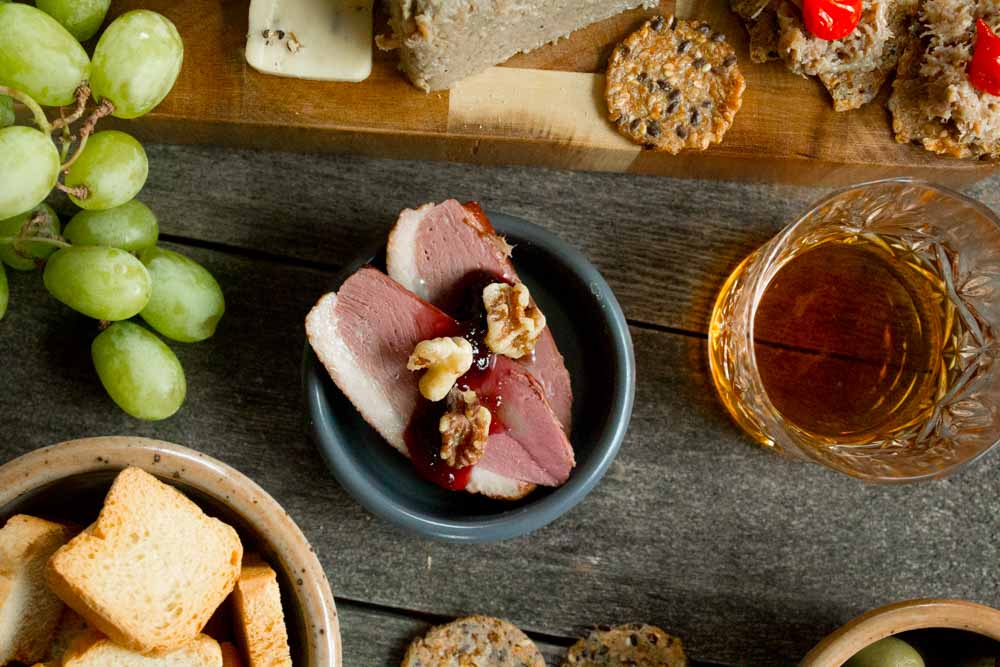 Deliciously Deviled Eggs using Les Trois Petits Cochons Moutarde de Dijon and Cornichons paired with a dirty martini. It is my personal mission to bring back the dirty martini, a drink that is so often misunderstood, especially at any bar that *doesn't* specialize in cocktails. Boy I have had some interesting ones. The briny-savory drink is perfect for pairing with one of my favorite party snacks. Stir 2 oz dry gin, 1/4 oz extra dry vermouth and 1/4 oz olive brine in a mixing glass with ice. strain into a cocktail glass and garnish with olives.
What are your favorite things to add to your charcuterie board? Tell me in the comments!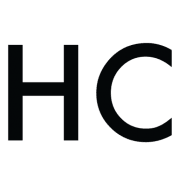 Rebekah Hubbard
I'm the writer and photographer at PDXfoodlove.com. I love living in Portland, Oregon and the lifestyle in the beautiful Pacific Northwest.