All you need is this bowl of Cauliflower, Quinoa and Spinach Soup and you have super food in a bowl.
By Tania Cusak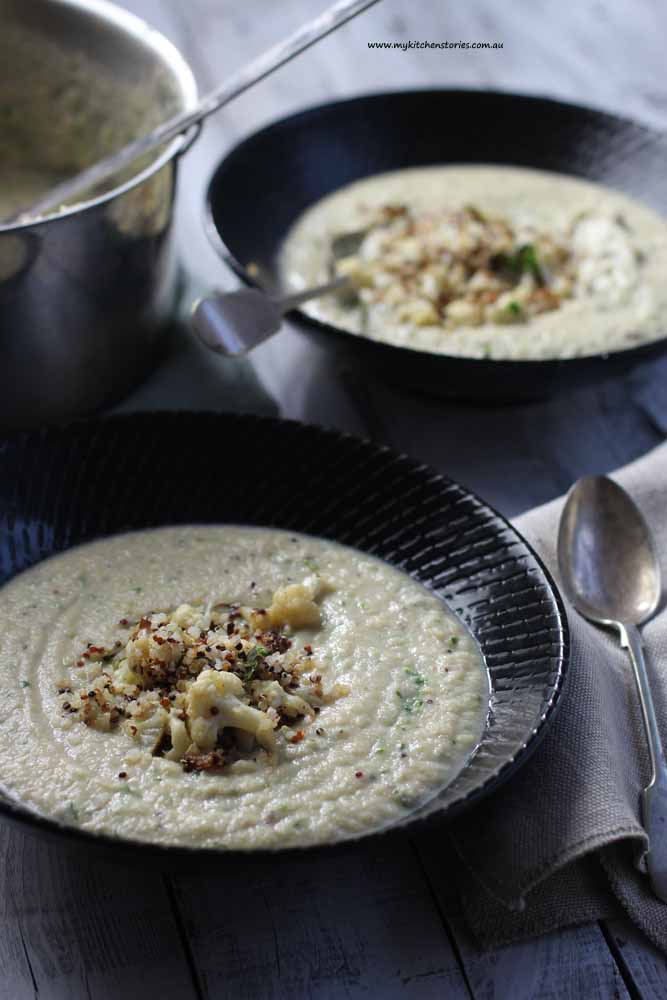 This soup has a few hidden nutritional advantages.
You can see by the ingredient list……. this soup is an over achiever. It contains not only Cauliflower but Quinoa too…..as well as some unexpected goodies hidden inside.
It is so much easier than you ever thought to eat a whole bowl of superfoods. You will not even know you have just lifted your game. This bowl of creamy cauliflower soup has no cream or in fact any dairy and can be made without broth if you prefer it as a vegan superbowl.
I think it is the kind of soup you can take to work, or serve as a really good weeknight dinner.
See Also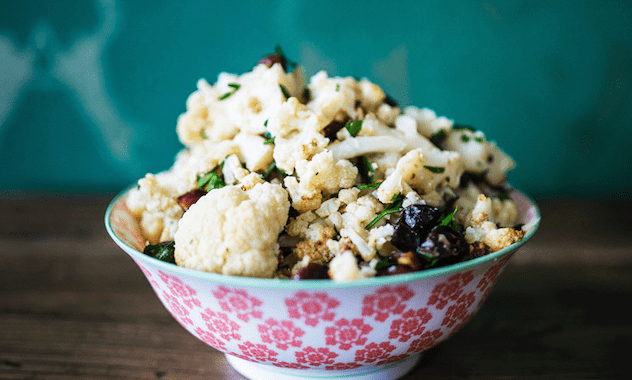 You are so going to love this.  You are welcome.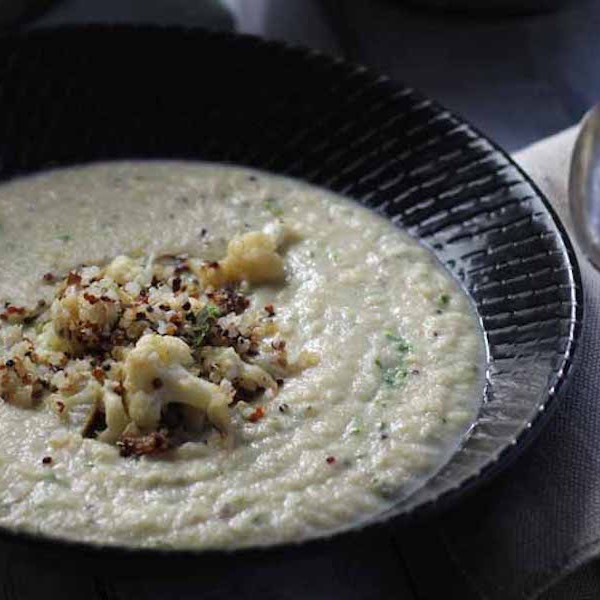 Cauliflower Quinoa and Spinach Soup: Super food
Tania Cusack: My Kitchen Stories
An easy soup made with my favourite obsession- Cauliflower. Gluten free, dairy free and Vegetarian if you use Vegetable stock. An original recipe.
Ingredients
You will need a smedium soup pot and a hand held blender.
1

onion smallish/ chopped into dice

1

Tablespoon

ginger grated or chopped

2

cloves

garlic crushed

2

teaspoons

ground cumin

1

head cauliflower

800 gm / 28 oz average size, cut into pieces ( stem too)

1

cup

cooked tri colour quinoa

or any quinoa you like

2

pieces

of preserved lemon chopped very finely pulp removed

1

litre / 34 fl oz of stock chicken or vegetable broth

1

cup

150 gm / 5.3 oz raw cashews

Sea salt and black pepper

4

Tablespoons

Olive Oil

2

tablespoon

chopped parsley or basil

½

teaspoon

cumin extra

2

x 10 gm / or 2 Tablespoon cubes of frozen spinach. Mine is cut very small

defrosted .(you could use 1/2 cup fresh spinach)
Instructions
Heat a medium sized pot big enough to hold all of the ingredients

Add 2 Tablespoons of olive oil and add onion, garlic, and cumin and saute till softened a little .

Set aside ½ cup of the cauliflower pieces, then add the remainder of the cauliflower, cashews, preserved lemon and stock and simmer till tender. ( about 10 minutes)

Puree with a stick blender till smooth then add ½ a cup of quinoa and the spinach and stir on a low heat till it is mixed in and add salt and pepper to taste.
This topping will make it that little bit more special:
Break the remaining cauliflower into tiny flowerettes. Heat a saute pan and add 2 tablespoons of oil add the small cauliflower pieces. Saute till starting to colour then add 2-3 Tablespoons of water and simmer till softened and the water evaporates. Add the Quinoa and extra cumin and saute again till there is a bit of colour and crunch. Season with salt and pepper and stir in the chopped parsley.
Serve on the top of the soup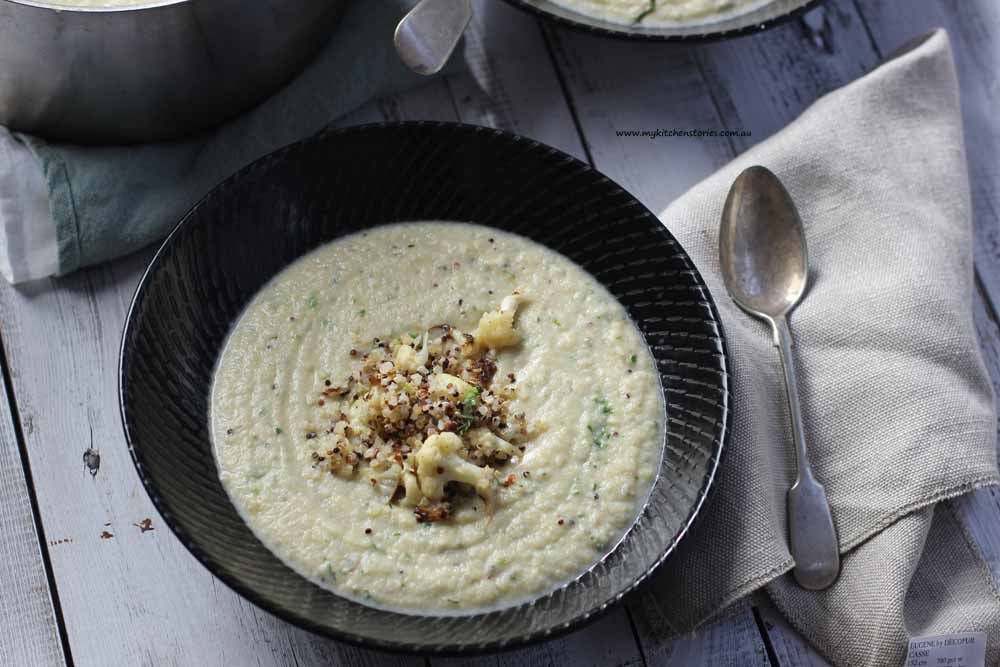 Tania Cusack
After completing Culinary School in Sydney, Tania travelled the world working as a Chef in restaurants, doing catering and cooking on road for a travel company in Europe and the US. Once back at home, the birth of her son meant a change, and during his small years, she enjoyed jobs in wholesale food, buying Artisan food products, testing and recipe writing as sales and educational tools. Tania is now back to what she loves, working as an in house Chef for a large retailer, conducting Cooking Classes and writing recipes for her blog.