SPONSORED STORY – BROUGHT TO YOU BY CASTELLO ALPS SELECTION
Brittany Everett teams up with Chef Callie from BandPage to create a beer and cheese tasting for staff dinner.
By Brittany Everett

What do you do when 11 pounds of cheese shows up at your door? My first instinct? Crack 'em open and stuff my face until I explode or pass out, whichever comes first. Of course, once the extreme cheese excitement wore off and I was able to think clearly, a much better idea emerged: share it! Throw a party! Pair it with beers!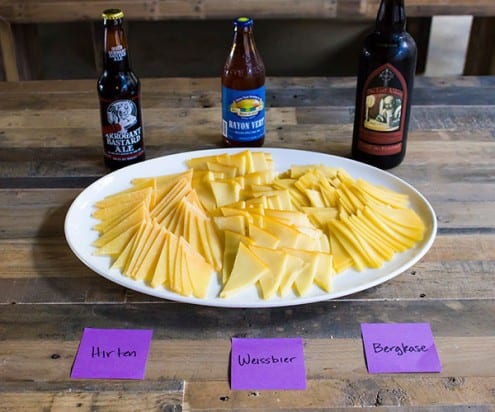 A fairly solid plan, but there was still the issue of how to utilize all 11 pounds. I shared my dilemma with Callie, the awesome chef at BandPage, and she suggested hosting the pairing at the office, during their weekly employee dinner. Yes!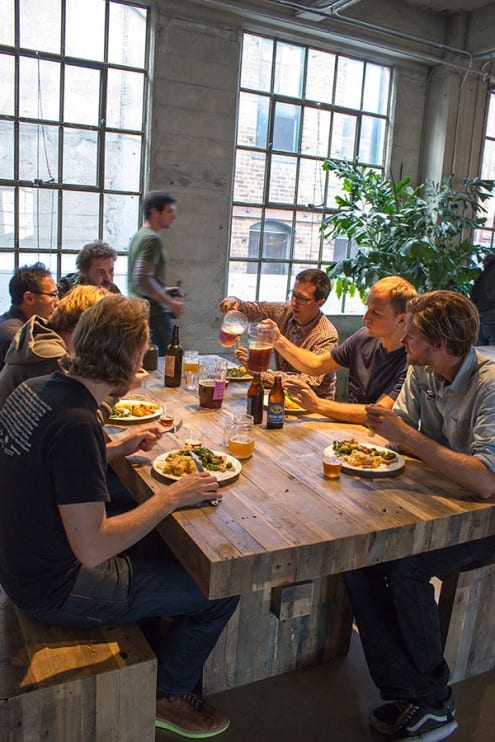 So we started planning a menu that would feed the masses. And maybe get them a little tipsy. We created a full meal from appetizer to dessert, using each of the cheeses.
Of the three, the Hirten was my favorite. Rich and crumbly, it reminded me of Parmesan. It's so good in fact, we used it twice.
For an appetizer, we made Sun Dried Tomato Pesto Crostini with Crispy Prosciutto.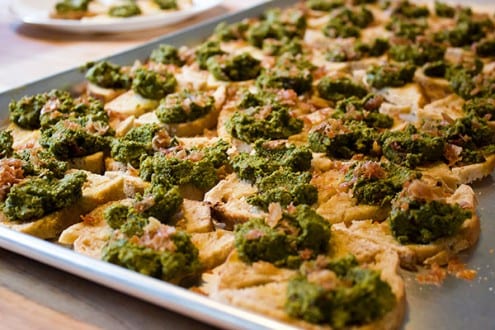 A Kale Caesar Salad was also a great vessel for such a complex cheese.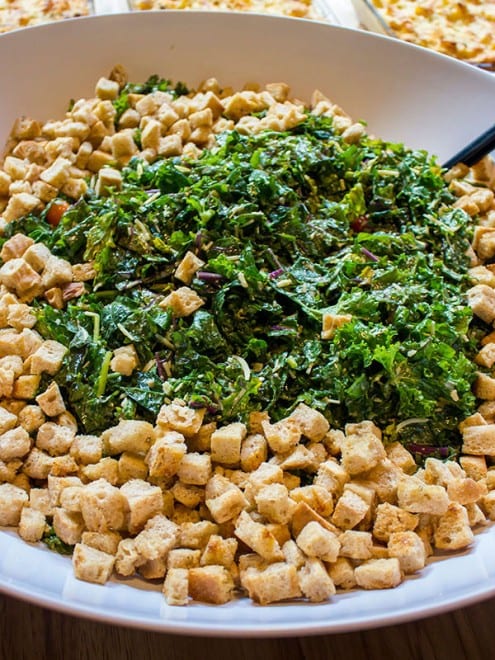 The two Hirten offerings were paired with Stone Brewing's Oaked Arrogant Bastard Ale. This is a beast of a beer.
The general consensus seemed to be that this pairing was a little too intense with the complex flavors of the crostini, but spot-on with the salad.
Next up, we had the Bergkase. It's a little dry, a little smoky, but very smooth. I knew it wanted to be melted. This (and a bit of the Weissbier) went into a decadent Caramelized Onion Mac & Cheese. (recipe here)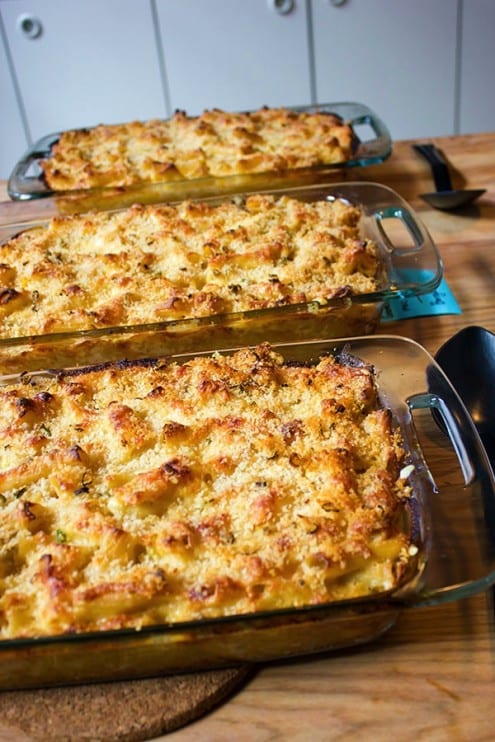 Paired with Lost Abbey's Lost & Found Ale, this was a definite win. The beer is malty and a bit sweet from the raisins it's brewed with, which worked well with the caramelized onions and the smokiness of the cheese.
The Weissbier was put to use in dessert, which it's perfect for. It's nutty, buttery and faintly sweet.
See Also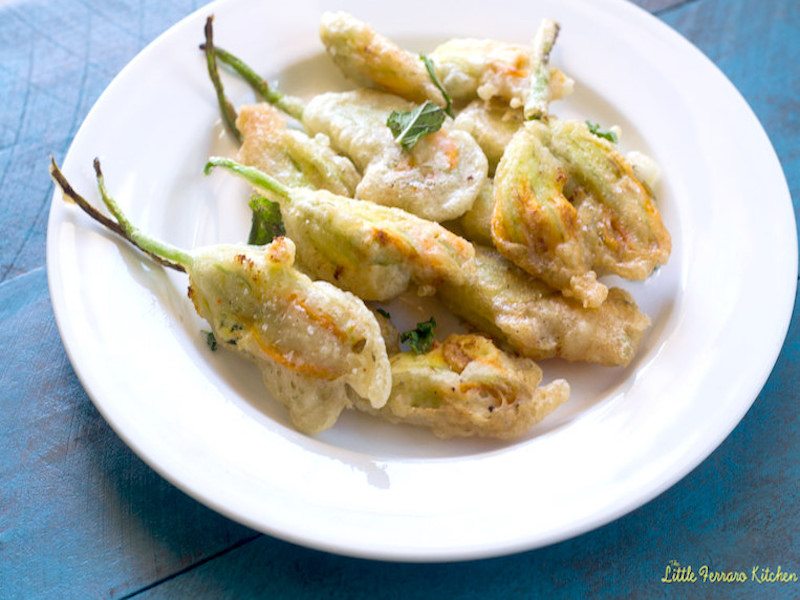 We kept it simple: slices of sweet melon with finely shredded Weissbier, a drizzle of honey, some fresh nutmeg and a pinch of salt.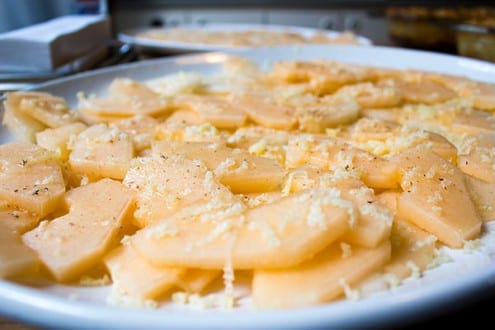 Dessert was paired with Green Flash Rayon Vert, which is dry and funky, but also a little fruity. Like the first beer, it was a bit polarizing.
It led to my favorite feedback of the whole night, however: a few people mentioned that they weren't crazy about the beer on its own, but really liked it with the dessert. (I fell into this group myself.)
This is what pairings are all about. It's interesting to see how different components play off each other and change your perception of flavor. All in all, a successful and delicious night. There was barely any cheese left over.
Win a Castello Alps Selection Cheese Tasting
Brittany Everett
A graphic designer by day, Brittany enjoys cooking, eating, photographing and discussing food with every other waking moment. She created Kitchenette, a food blog dedicated to making delicious comfort foods from scratch and with love.