SPONSORED STORY – BROUGHT TO YOU BY CASTELLO ALPS SELECTION
The Castello Weissbier cheese is perfect for this dish, the tangy hint of beer flavor and creamy texture pairs perfectly with the savory broth.
By Abby Himes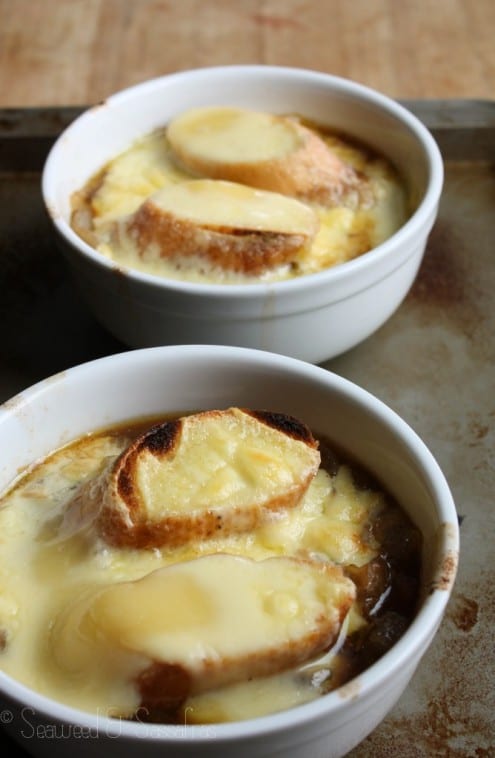 Slate gray jagged peaks, with lightly dusted bright white snow caps towering above vibrant green valleys dotted by the village buildings of the towns below. The cold wind whipping the steam from hot springs and fields dotted with yellow, blue, red and pink wildflowers where cattle graze. Stone farm houses with weathered faces sitting around around an old wooden table covered with meats and cheeses from their farm. These are things I think of when I think of the Alps.
When I found out I would be given the opportunity to try 3 cheeses from the Alps Collection by Castello, I immediately thought of having a little wine and cheese pairing night. We made pesto, roasted garlic spread, grilled steak, veggies with hummus, olives, fresh figs, lightly toasted baguette and of course, cheese (Ten pounds to be exact). We bought one white wine, a spicy Syrah and fruity red blend to go along with our feast.
We tried the Weissbier cheese, which was soft and creamy with a little tang which was probably what they described as a hint of beer. (Beer cheese soup anyone?) It reminded me of a really soft cheddar, it would be fantastic on a sandwich, and we used it on our French Onion soup the next day. The second cheese was the Classic, a much firmer cheese than the first with a little spice to it; the perfect way to makeover the usual turkey sandwich. Finally we tried the Hirten, almost identical to Parmesan, the Hirten was salty and flaky and turned out to be my favorite. I couldn't stop eating it long after dinner was over, I sat with my wine breaking off piece after piece. The Hirten could easily be swapped in any recipe that calls for Parm. All three of the cheeses were fantastic and with flavors far beyond the usual grocery store variety.
I couldn't get beer and cheese soup off my mind, but um hello, it's summer! So I compromised with French Onion with Braised Short Ribs. With a rich, tangy beef broth it's light enough for rainy summer days and oh so comforting with slices of baguette smothered in cheese. (Don't even get me started about how perfect this will be in the cooler seasons!) My favorite part has to be the little crunchy bits of cheese that form on the edge of the bowl. The Weissbier was perfect for this dish, the tangy/hint of beer flavor and creamy texture paired perfectly with the savory broth.
See Also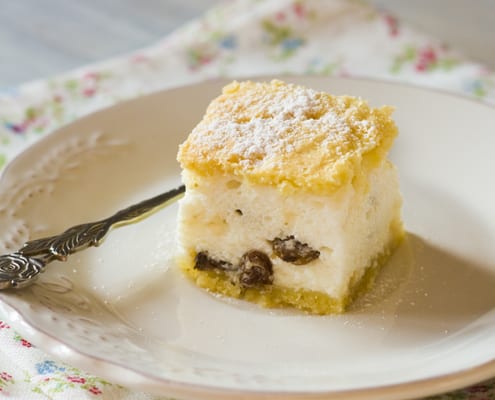 Win a Castello Alps Selection cheese tasting for you and your friends – enter below!
Win A Castello Cheese Tasting
Cheesy Short Rib French Onion Soup
The Castello Weissbier cheese is perfect for this dish, the tangy hint of beer flavor and creamy texture pairs perfectly with the savory broth.
Ingredients
2 lb boneless short ribs, thawed
2 Tablespoons vegetable oil
1 white onion, sliced
2 cloves garlic, minced
1 cup dry red wine
32 oz beef broth
1 teaspoon salt
½ teaspoon black pepper
2 bay leaves
1 teaspoon thyme
½ cup sherry
2 Tablespoons red wine vinegar
1 Tablespoon butter
½ white onion, sliced
1 baguette, sliced 1 inch thick (2 slices per bowl)
2 slices per bowl of Castello Weissbier cheese, sliced thin
Instructions
Preheat the oven to 325 degrees F.
In a large dutch oven heat the vegetable oil over medium high heat. Place the short ribs in the oil and brown on each side for a few minutes.
Add the onion and let cook with the meat for a few minutes.
Then add the garlic, red wine, beef broth, salt, pepper, bay leaves, and thyme. Stir well, be sure to scrape the bottom of the dutch oven to get all the bits off.
Add the sherry and red wine vinegar and stir again.
Cover, turn off the burner and move to the oven to continue cooking for 2½ hours, until the short ribs are fully cooked and tender.
About 30 minutes before the dutch oven is finished cooking, add the tablespoon of butter and ½ onion sliced into rounds to a saute pan. Cook over medium heat with the lid on the pan, slowly, for 15-20 minutes until the onions are tender and lightly caramelized.
Once the dutch oven is completed cooking in the oven, set it aside and remove the short ribs from it and set on a plate. Using a fork and knife (if you need one) shred the short ribs into bite sized pieces and return to the soup. Remove the 2 bay leaves, you may need to fish around for them.
Add the onions that were cooked seperately to the soup and taste to see if it needs more salt, pepper or even an extra dash of red wine vinegar. Mine needed all 3.
Preheat the oven to broil and move the rack down to slightly below the middle level.
Place 2 oven safe bowls on a baking sheet. Fill each with a generous portion of soup, make sure there are lots of bits of meat and onion! Place 2-3 slices of baguette on top of the soup, push them down into the broth a little bit so they are half submerged. Place a generous portion of sliced cheese over the bread. Be sure to slice it fairly thin so that it melts evenly.
Broil for just 2-3 minutes, keep an eye on it - don't walk away! Until the cheese has melted and is bubbly and lightly browned.
Be careful the bowls will be hot! Enjoy.
Notes
Adapted from Food Magazine
This article is part of Castello Moments, a collaboration between Honest Cooking and Arla Foods USA.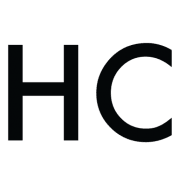 Abby Himes
Abby can be found cruising her local farmer's market and co-op looking for fresh, new, flavors and sustainable options. She sees food as an adventure, and is always excited to try something new. Abby is also the creator and voice behind the food blog, Seaweed & Sassafras.