Carrot and Arugula Quinoa Salad with Almonds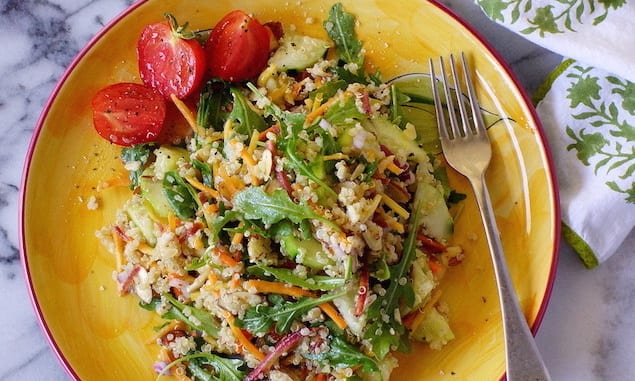 Keep things simple for the end of summer with crunchy fresh vegetables tossed with quinoa, almonds, and an easy sherry vinaigrette.
By Patty Price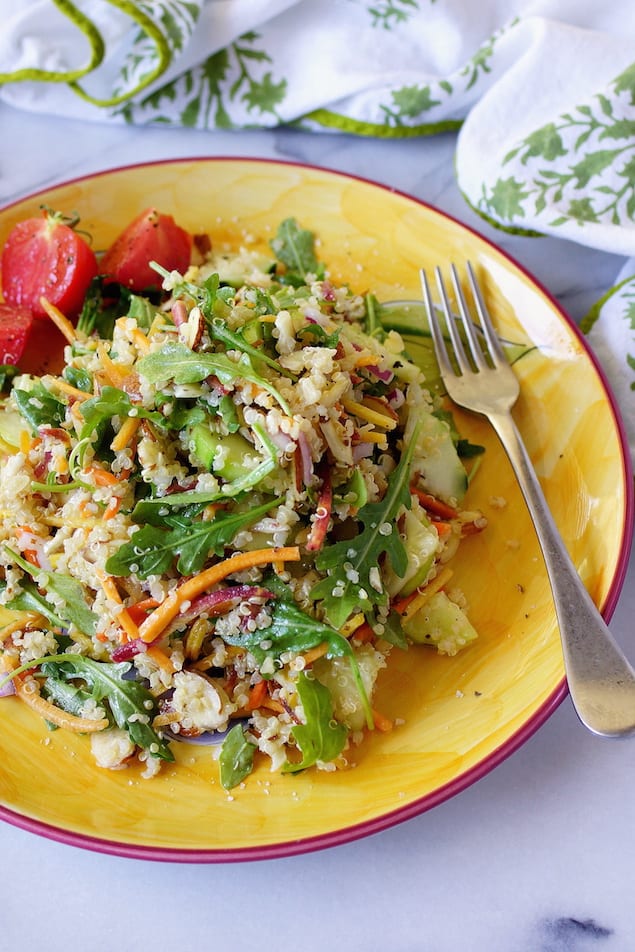 I love a simple summer salad, especially one with some crunch in every bite. Enter shredded carrots and sliced almonds to add that crunch. The dressing is also simple, using a good extra virgin olive oil, sherry vinegar, sea salt and freshly ground black pepper. I think that easy meals, especially those featuring salads are the way to go in the summer when the temperature rises and the last thing you want to do is turn on your oven.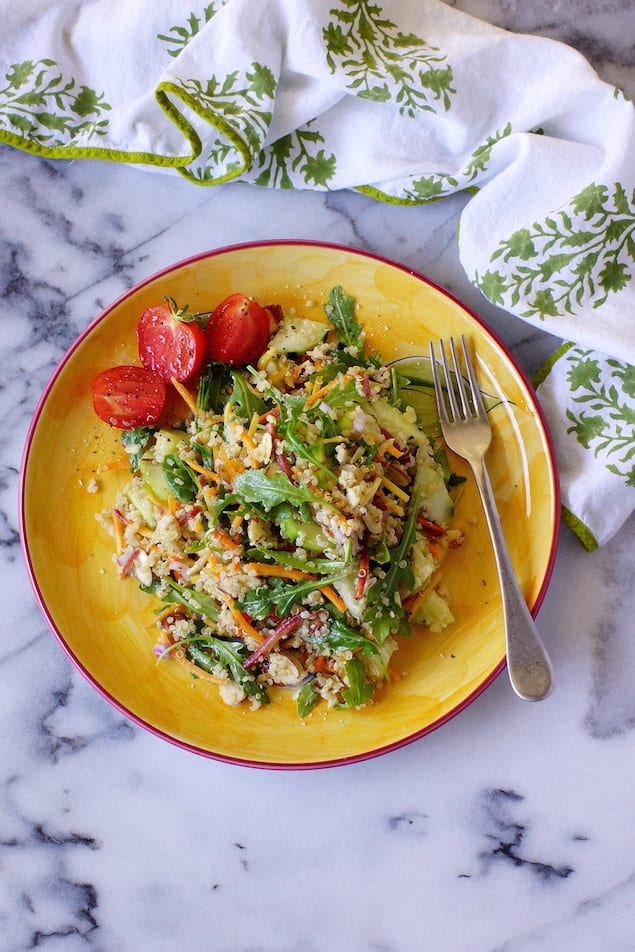 Carrot and Arugula Quinoa Salad with Almonds
Keep things simple for the end of summer with crunchy fresh vegetables tossed with quinoa, almonds, and an easy sherry vinaigrette.
Ingredients
1&1/2 cups cooked quinoa
1&1/2 cups arugula
1 cup sliced cucumber
1 cup shredded carrots
1 cup sliced almonds
¼ cup thinly sliced red onion
3 tablespoons extra virgin olive oil
1 tablespoon sherry vinegar
Sea salt and freshly ground black pepper to taste
Tomatoes, sliced to serve on side.
Instructions
Place all the ingredients in a large bowl ~ toss together and serve. Add the sliced tomatoes to plate if desired.
Patty Price
Patty Price is a former assistant pastry chef at Bizou (currently CoCo500) who was previously recognized for her signature dessert by The New York Times. She also spent time learning classic French cooking techniques at a three-star Michelin restaurant in France which she incorporates into her personal food blog, Patty's Food. Inspired by the diversity of seasonal vegetables, fruits and herbs available locally in the San Francisco Bay Area, Patty hopes to inspire her readers to cook seasonally and try new recipes.