Caramel and Pumpkin Poke Cake is an easy fall dessert. It is loaded with pumpkin and sweet caramel and should be brought to every gathering this season.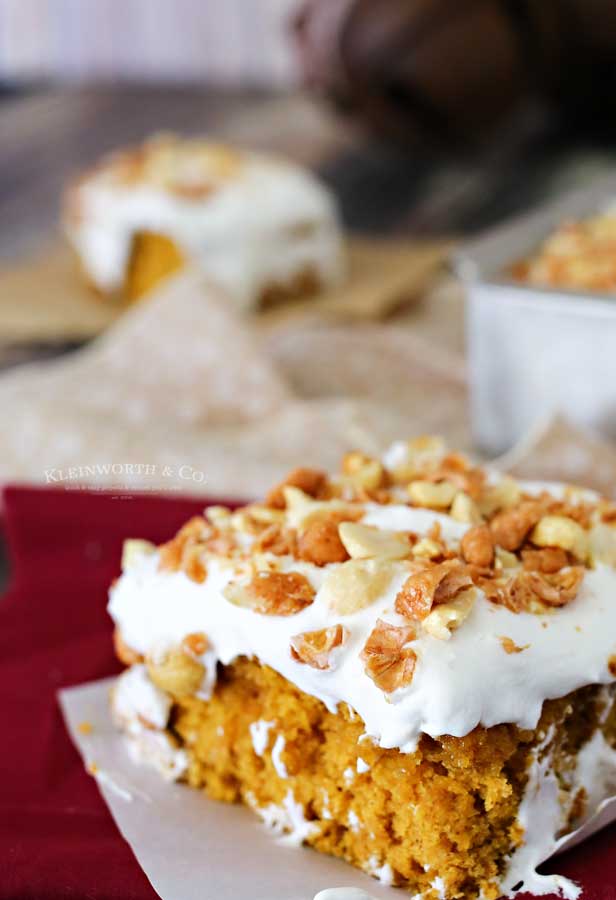 Who loves awesome fall flavors like pumpkin? My family just adores this time of year because we bake like crazy and the results usually involve pumpkin and caramel, like this Pumpkin Caramel Poke Cake.
I mean, pumpkin and caramel are arguably the best flavors- like ever! So warm and comforting.
We can't get enough. So I just had to combine the two and whip up this super simple cake that I know you'll love as much as we do.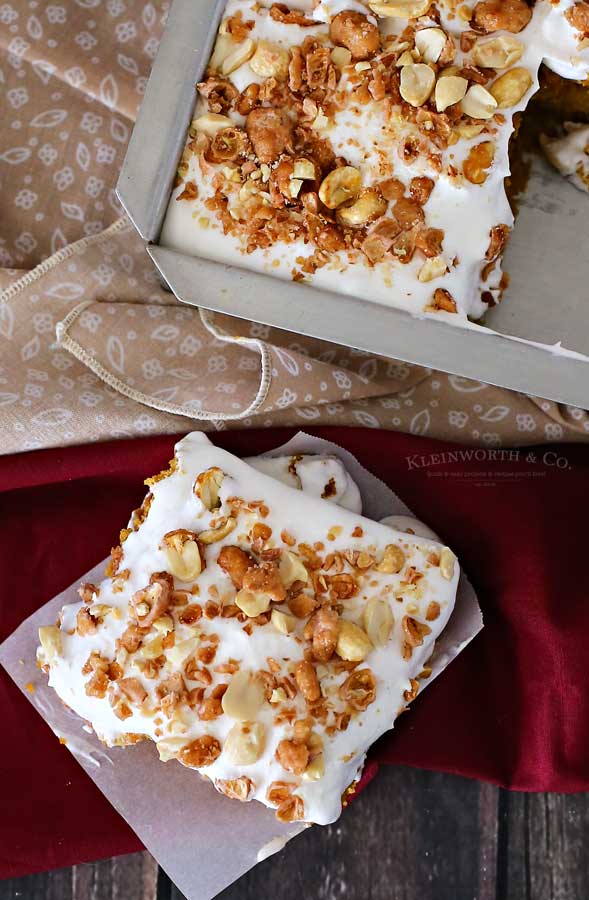 My mom, being a professional cake decorator, would have loved these cakes because of their ease. With the amount of time, she would spend decorating cakes, being able to have something so sinfully decadent & delicious with a relatively short amount of prep time would have made her so incredibly happy.
Especially because we really loved being able to share a piece of cake together. We were all about the cake when we had moments to share & poke cakes are perfect for that.
If you have never made a poke cake before, you are in for a treat. You basically jump delicious caramel on top of a freshly baked cake.
Then it soaks into the holes and leaves little pockets of goodness when you take each bite later. I'm telling you, this is AH-MAZ-IMG!
You could really just pour any flavor you choose on there. But oh how yummy it is to add caramel to an already great spice cake mixed with pumpkin. It's all the favorites of fall in one incredible dessert.