Shrimp Your Quinoa with some great tips from Dawn Hutchins, and get valuable advice on how to identify sustainable seafood buys.
By Dawn Hutchins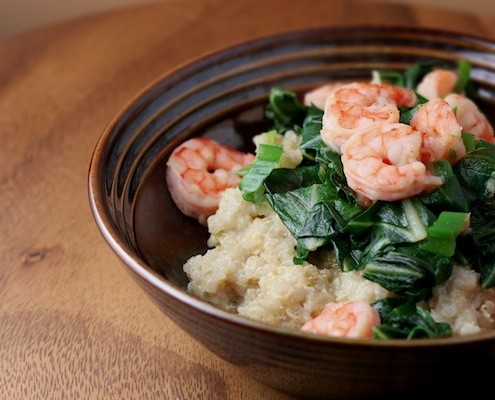 Every other week I get an email from my CSA/Farm Share of the vegetables available for me to pick up at
KYV Farm
.  A farm share, also called Community Supported Agriculture or CSA, is where you buy a "share" of the expected crop from a local farm in your area as well as a possible variety of other food items such as farm fresh eggs, artisan breads, meats, etc.
In my case, my daughter and I go to the actual farm every other Thursday to select my specified number of veggies separated in bins, visit the chickens and talk to the actual farmers growing the food we eat who we now consider to be friends. Some additional alternatives that may be offered by the farm are to pick up pre-selected boxes of vegetables and food items dropped off at specified places throughout the community that may be more convenient for you than going to the actual farm. Additionally, mine offers events such as Farm-to-Table member pot lucks and you-pick opportunities to pick your own produce.
Last Wednesday's letter listed Swiss chard and what came to mind was a recipe review of Baked Polenta with Swiss chard and Cheese, focusing on only that particular ingredient.
However, when I was given some shrimp along with my farm share vegetables, it morphed into my very own recipe.  With my hands on the fresh ingredients, my train of thought switched from the above labor intensive polenta bake to an easy southern favorite. You've heard of shrimp 'n grits right?
I decided to one-up this staple recipe by making a simple sauté of locally caught shrimp and local organically grown Swiss chard served over a cheesy quinoa rather than grits. Quinoa (pronounced keen-wah) is actually a seed even though it is commonly called and ancient grain. It is gluten free, has tons of fiber and protein and is a wonderful substitute for any dish calling for rice, couscous, pasta or grits. Even just typing this, my mouth is watering. The quinoa was so creamy and cheesy and the addition of the briny, Cajun spiced shrimp and sautéed Swiss chard completed the whole package.
Let's talk shrimp.

The best resource I have found to consult when looking for the most sustainable seafood choice is the Monterey Bay Aquarium's Website. They even have a handy downloadable pocket guide and a smartphone application. In regards to shrimp in particular they state that shrimp are resistant to being overfished as they grow quickly, have short lives and lots of young.
The best thing is to avoid any imported shrimp and check to see what shrimp is available.  Monterey Bay states that in some cases it is better to buy US Farmed in Fully Recirculating Systems or Inland Ponds or Wild-Caught depending on where and the type of shrimp.  Check your pocket guide to be sure.
Cajun Shrimp 'n Cheesy Quinoa with Swiss Chard
Serves 4
Ingredients
1 Tbsp (13g) extra virgin olive oil
Cajun seasoning, to taste (start with 1/2 tsp (1g) and add from there)
1 lb (450 grams) shrimp, peeled and deveined
1 cup (150 g) sliced green onions
1 lb (450 grams) Swiss chard, washed, de-stemmed and sliced into strips
1 cup (150 g) quinoa** (truRoots)
2 cups (470 ml) broth or water
¾ cup (90g) shredded cheddar, (Organic Valley White Cheddar)
Splash of milk to loosen quinoa if necessary
Directions
See Also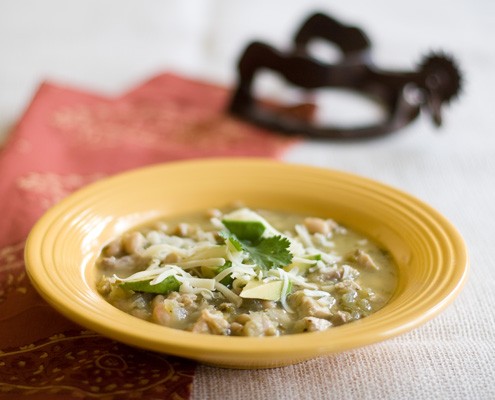 1. Heat water or broth, about 1/8 tsp seasoning and quinoa in a medium saucepan and bring to a boil. Reduce heat, cover and simmer until thickened; about 15 minutes. Remove from heat, stir in cheddar, add a splash of milk if needed and set aside.
2. Meanwhile heat 1 Tbsp oil in a Dutch oven or heavy bottom skillet. Season shrimp with ¼ tsp Cajun seasoning, add to pan and cook until shrimp is pink; about 1 1/2 minutes. Flip once add green onions and cook an additional 2 minutes or until cooked through. Remove mixture from pan and set aside.
3. Add Swiss chard and remaining 1/8 tsp seasoning to heated pan and stir. Cover and cook until tender, about 7 minutes. Add shrimp back to pan and stir to combine. Taste and adjust seasoning if necessary.
4. Top ¼ of the quinoa mixture with ¼ of the shrimp and chard mixture.
**Quinoa cooked to package directions with 1 cup vegetable broth and 1 cup water.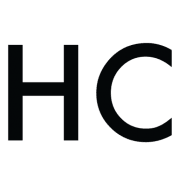 Dawn Hutchins
Dawn Hutchins is a healthy living blogger and writer that focuses on sustainable farming practices, food allergies and recipes using whole and unprocessed foods. Aside from blogging she spends her time practicing yoga and camping.