Buttermilk Nectarine Panna Cotta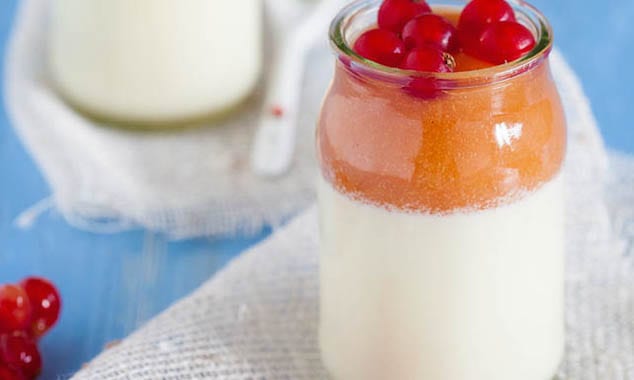 Panna cotta may seem complicated, but it is super simple and delicious. Just heat and let set. A blend of buttermilk and cream gives this dessert a great mix of flavors to pair with the sweet nectarine puree.
By Simone Van Den Berg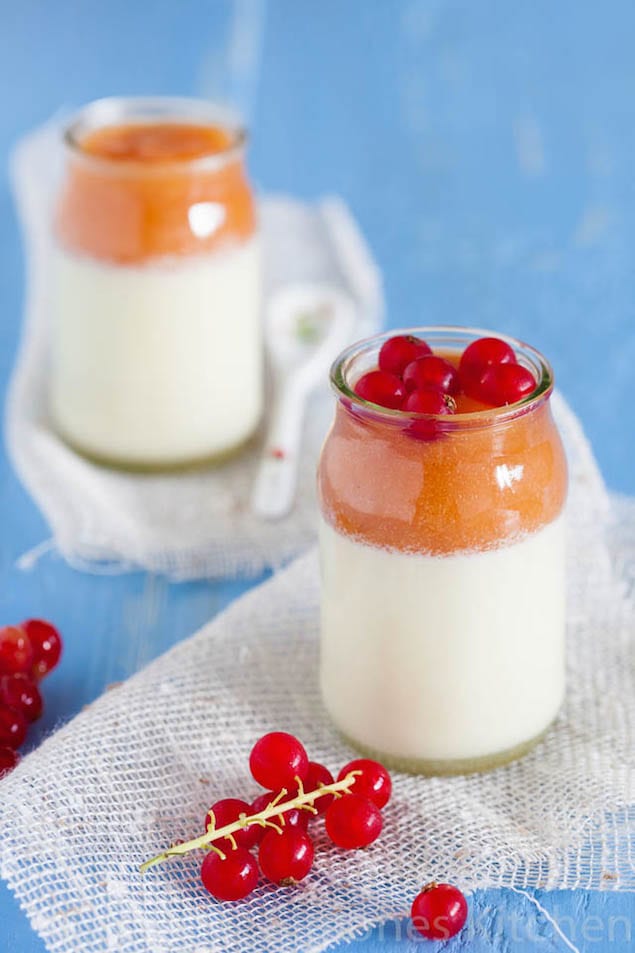 Panna cotta is apparently a dessert that is supposed to be complicated (or so I have been told) but for the life of me I cannot understand why that would be. It's super simple and super delicious. A blend of buttermilk and cream gives this dessert a great mix of flavors to pair with the sweet nectarine puree.

Buttermilk Nectarine Panna Cotta
Panna cotta may seem hard, but it's so simple. Just heat and set. Buttermilk and cream give the dessert a great mix of flavor to pair with sweet nectarines.
Author:
Simone Van Den Berg
Ingredients
7 leaves of gelatine + 2 extra
600 ml single cream
220 gr granulated sugar
2 tsp vanilla essence
400 ml buttermilk
4 ripe nectarines
juice of 1 lemon
Instructions
Soak your 7 gelatine leaves in cold water for at least 5 minutes prior to making the cream.
Heat the cream with the sugar, buttermilk and vanilla essence in a saucepan on medium high heat and stir until the sugar is dissolved.
Stir in the gelatine leaves while taking the pan of the fire and stir until dissolved. Put the mixture through a sieve. Leave to cool a bit and then put in glasses of your choice and leave them in the fridge covered with a bit of clingfilm.
In the meantime peel your nectarines (carve a cross in the bottom of the nectarines and pour hot water over them, leave to stand and you can peel them like you would a tomato)
Chop the flesh finely, remove the stones and put the fruit in a blender. Puree until smooth, put through a sieve and press well so all the juice is gone from the pulp.
Soak your remaining gelatine leaves in cold water and slowly heat your nectarine puree on low fire until just hot enough to dissolve the gelatine. add your lemonjuice and stir to combine. Leave to cool and once cool poor on top of the panna cotta in the fridge and put it back in to set for another 2 hours in the fridge
Simone Van Den Berg
Simone van den Berg is a Netherlands based freelance food photographer and food blogger. She has a passion for cooking, food and travel, which she shares on her blog Simone's Kitchen and of course right here on Honest Cooking.