Pasqua is the traditional Italian Easter lunch that is celebrated all over Italy. It brings together family and friends to celebrate Easter and Spring.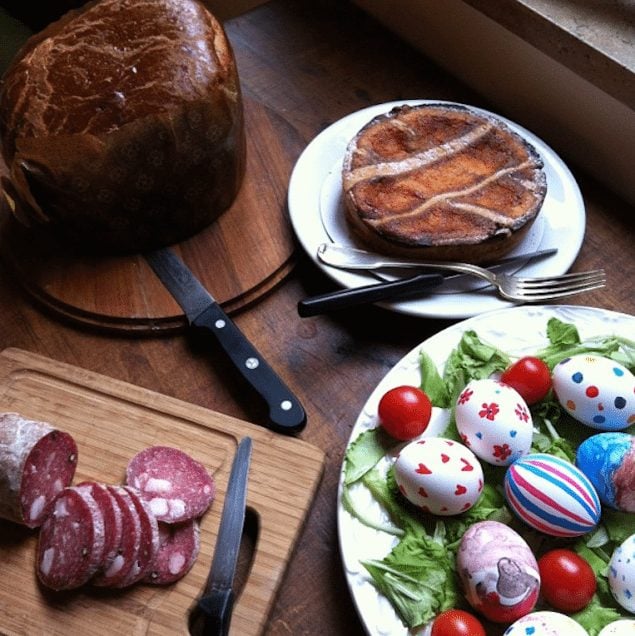 Photo from http://www.aglioolioepeperoncino.com
"Pasqua" is the traditional Easter meal that just about every Italian family cerebrates. To the most religiously devout Italians, Easter is second only to Christmas in terms of importance. However, every Italian enjoys this meal, regardless of religious persuasion. Normally, it consists of a 3-course meal that highlights the spring harvest in Italy. This is either shared in the home of a family member, or amongst friends and extended family. In recent years, this has evolved into a mini vacation, with some families opting to celebrate Easter by stretching their legs and taking a trip. By no means does this mean that the meaning behind Pasqua is lost. Far from it. Many families still abide by the celebration in its original form: coming together with friends and family to celebrate Easter and Spring.
A traditional menu consists of three or four courses, each consisting of one or two simple, yet delicious meals that you share with family and friends. The first course can be something as simple as an antipasto like Bruschetta, or something more complex like Octopus Salad or Fried Artichokes. Pasta dishes, like Lasagna, are a traditional starter to any Pasqua meal. The main course is almost always roasted or grilled meat; Lamb appearing most often in most menus. Finally comes dessert. Chocolate eggs are the simplest dessert for this holiday, but sweets like Cannoli and Cassata also make an appearance. Popular Breads like Panettone, Colomba and Pastiera are traditional endings to an Easter menu.
Here are a few examples of traditional dishes you can make on your own. This menu was inspired by the very talented blogger, Eleonora Baldwin. You can see her website here. Give an Italian flair to your Easter meal this year. Buona Pasqua!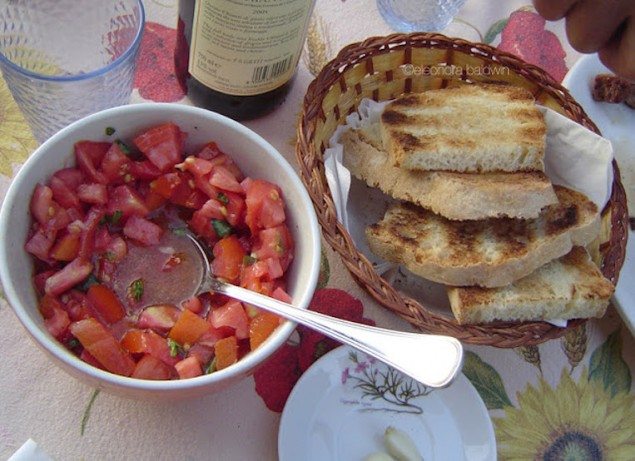 Photo from http://www.aglioolioepeperoncino.com
Bruschetta is one of the simplest, yet most delicious, antipastos you can make. Each bite is an explosion of flavor that entices you to have a little more and keeps your appetite ready for the coming courses. See the recipe here.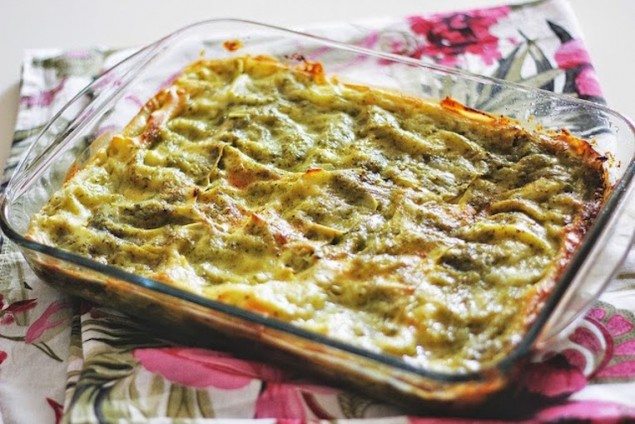 Photo from http://www.aglioolioepeperoncino.com
Pesto Lasagna is a great, vegetarian, alternative to most lasagna recipes and fills a perfect spot on any Easter meal. It's light enough to be a starter but flavorful and delicate enough to stand out amongst the rest of the menu. Check out the recipe here.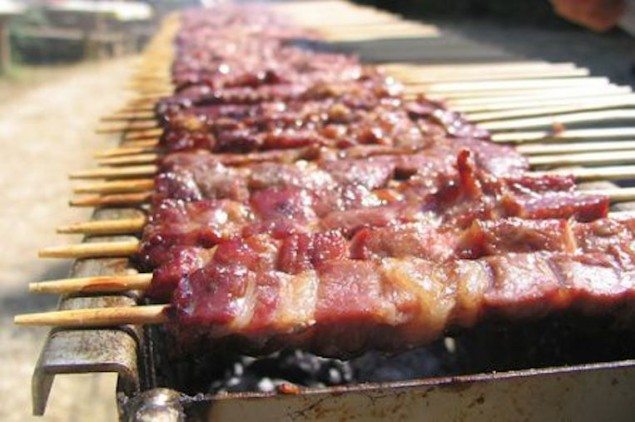 Photo from http://www.aglioolioepeperoncino.com
Arrosticini is a twist on the traditional lamb dish that is the centerpiece of any Pasqua menu. Instead of roasting or braising whole cuts of lamb meat, Arrosticini involves cubing, skewering and grilling the lamb. The end result is nothing short of delicious. Check out the recipe here.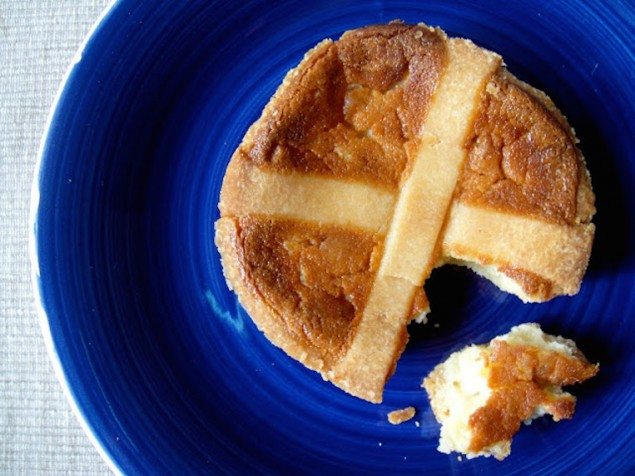 Photo from http://www.aglioolioepeperoncino.com
Pastiera, a traditional Italian "Easter Cake," is more akin to Panettone in its texture. Made rich with eggs and butter, and sporting candied orange peel and raisins, Pastiera is the perfect way to end a traditional Easter meal. See the recipe here.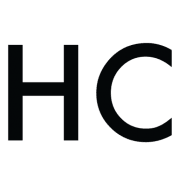 Andrew Asistin
Combining a love of writing and food, Andrew's culinary journey has walked many paths. From university, to the Culinary Institute of America, to the restaurants of NYC. Now finally settled in as an editorial intern at Alimentari, the next step of his journey can begin.