Brussels Sprout and Quinoa Gratin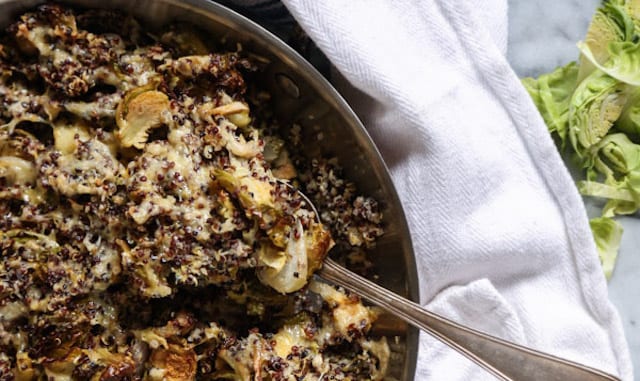 An easy flavorful side dish, this brussels sprout gratin is topped with smoked cheddar cheese and loaded with filling quinoa.
By Phoebe Lapine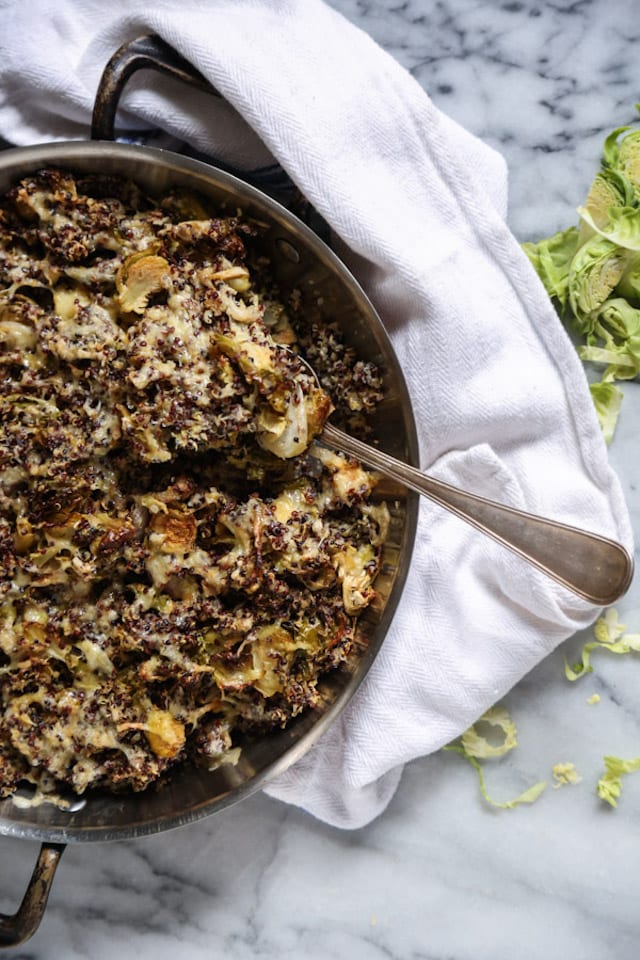 This dish is topped with a crack-like smoked cheddar that I got at the Farmer's Market.
If you have some leftover quinoa and cheese you can sub in any roasted vegetable. But I'm partial to serving Brussels sprout au gratin this time of year. It would be a great gluten-free dish on your holiday table. Or an easy make-ahead side to woo your own friends from the neighborhood.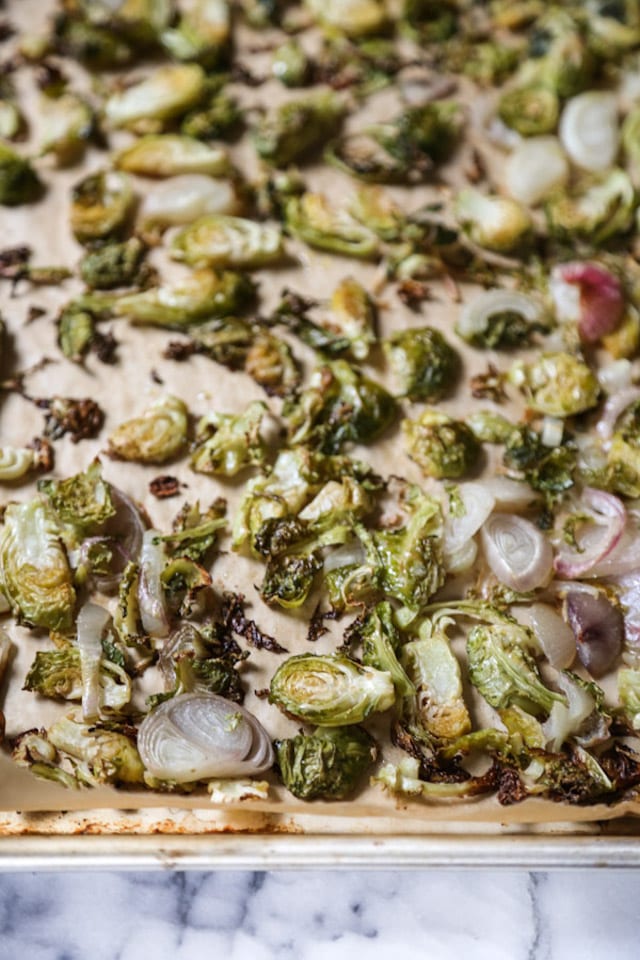 Brussels Sprout and Quinoa Gratin
An easy flavorful side dish, this brussels sprout gratin is topped with smoked cheddar cheese and loaded with filling quinoa.
Ingredients
Olive oil
1 pound Brussels sprouts, thinly sliced
2 large shallots, thinly sliced
Sea salt
1 cup quinoa
2 large eggs, beaten
1½ cups shredded sharp cheddar cheese
Instructions
Preheat the oven to 400°. Grease a large cast-iron skillet or casserole dish and set aside.
Toss the Brussels sprouts and shallots with 1 tablespoon olive oil and ½ teaspoon salt on a parchment lined baking sheet. Roast in the oven until lightly browned, 25 minutes. Set aside to cool.
Meanwhile, in a small lidded saucepan, bring 2 cups of water, the quinoa and ½ teaspoon salt to boil. Cook for 15 minutes, until the liquid is absorbed. Set aside uncovered to cool.
In a large mixing bowl, combine the cooled sprouts, quinoa, egg, ½ teaspoon salt and 1 cup cheese.
Transfer to the prepared dish and spread in an even layer. Top with the remaining cheese.
Bake until the cheese has begun to brown, 15 minutes. Serve warm or at room temperature.