Whether you've gone apple picking or picked up a few bags at your local farmers market, here's a great suggestion for what to do with your apple overflow.
By Bowen Close
Fall and Winter are times of apple abundance. Whether you've gone apple picking or picked up a few bags at your local farmers market, you're likely looking for tasty things to do with your apple overflow.
I found myself in this situation recently, after a particularly fruitful (heh heh, fruitful) harvest of apples, and decided to turn them into a sophisticated, flavorful applesauce. Despite that sophistication, though, the concept is really quite simple. Apples cooked down with brown sugar, butter, bourbon, and vanilla, until soft and silky and mashable.  It all cooks together slowly, the sweetness of the sugar and the tartness of the apples, the smoky sweet flavors of the bourbon and the creamy, floral flavors of a healthy dose of vanilla.  It's everything good about homemade applesauce but better, but no more complicated and no less healthy for it.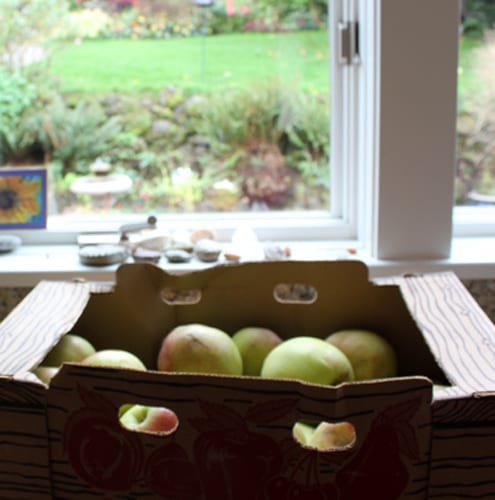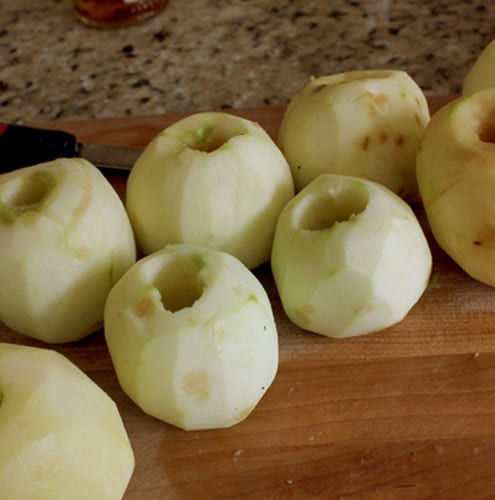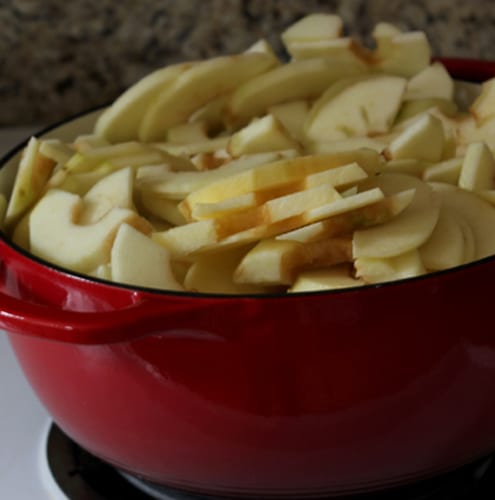 See Also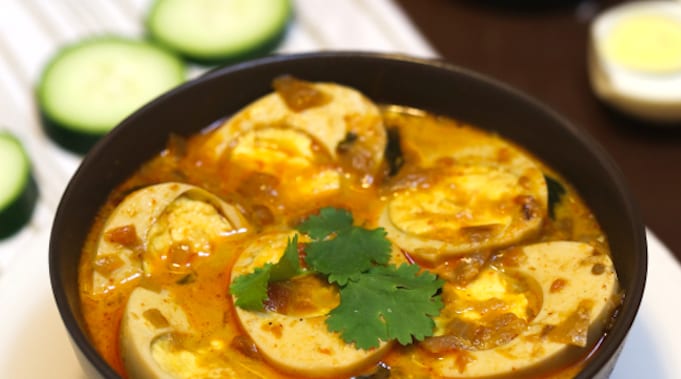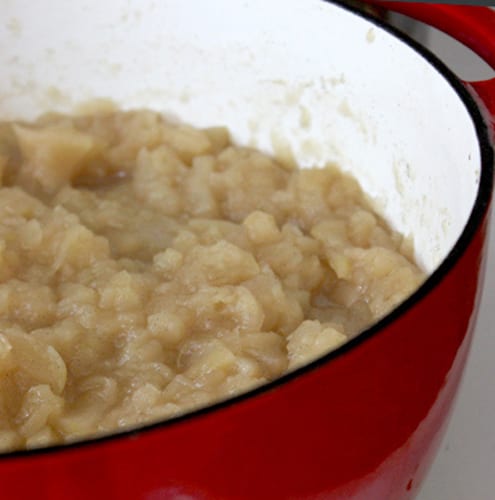 The vanilla and hints of bourbon lend hints of something far more decadent, and it's a perfect addition to most breakfasts, snacks, and desserts. Warmed up and scooped on top of plain yogurt, added to oatmeal or granola, spread on a scone, spooned over ice cream. Or run with the dessert idea and add it to your holiday spread – slather it in a partially baked pie crust or tart shell, perhaps layer some fresh cranberries and apple slices on top, and bake until everything is golden brown and warm. Delicious!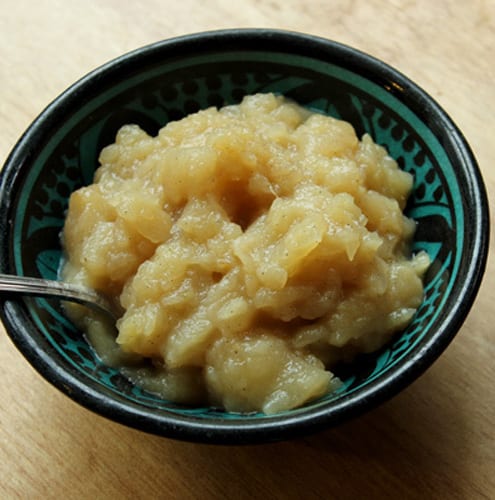 Brown sugar applesauce with bourbon and vanilla
Apples cooked down with brown sugar, butter, bourbon, and vanilla, until soft and silky and mashable - everything good about homemade applesauce but more sophisticated.
Author:
Bowen Close (Bowen Appétit)
Recipe Type:
Dessert / Side
Serves:
10 cups (easily scalable)
Ingredients
10 medium to large baking apples
⅔ cup brown sugar
¼ cup bourbon
2 Tbsp. vanilla bean paste (see note below for other options, including vanilla extract and whole vanilla beans)
3 Tbsp. butter
Large pinch of salt
Instructions
Peel, core, and slice the apples into ¼" slices. No need to be exact here, but know that the smaller you cut them, the more quickly they will cook.
Heat a large, heavy pot with a cover (like a dutch oven) over medium heat. Add the apple slices, then all other ingredients. Stir together. Cook, covered and stirring occasionally, until everything is soft and silky, at least 30 minutes. Feel free to use your stirring implement to help mash and break up some of the apple slices. You want the mixture to bubble softly as it cooks, and if it looks like things are drying out too much, feel free to add some water (you can always cook it off later if you end up adding unnecessarily). It should take about an hour for everything to come together, but it's mainly a matter of taste and how soft you want your apple pieces. If you want everything really smooth you can run it through a food mill or blender.
Let cool before storing. Can be refrigerated for up to one week, frozen for up to 6 months.
Notes
Vanilla bean paste is a sugar solution made from scraped out vanilla beans, and is a much easier alternative to using a vanilla bean. Nielsen-Massey sells the most commonly available version, which is available at many gourmet stores. If you don't have paste you can use two actual vanilla beans, cut lengthwise and insides scraped into the pot. Include the beans themselves as well, making sure to remove them or avoid them while eating the applesauce. They will continue to add flavor as the applesauce sits in the refrigerator. Or, use one vanilla bean and 1 Tbsp. vanilla extract. Or, use 2 Tbsp. vanilla extract, but the flavor will not be as strong.
Bowen Close
Bowen Close believes that food should make people happy and healthy, and loves bringing together people with creative, delicious food made from the heart. She loves making farm-inspired, flavorful dishes with sustainable ingredients - whether that's a big plate of roasted veggies, a towering chocolate layer cake, or a cocktail utilizing backyard ingredients - and collects recipes and other food-related stories on her website, Bowen Appétit. She is a chef, cooking instructor, and food writer living in Southern California with her husband and fully stocked pantry.