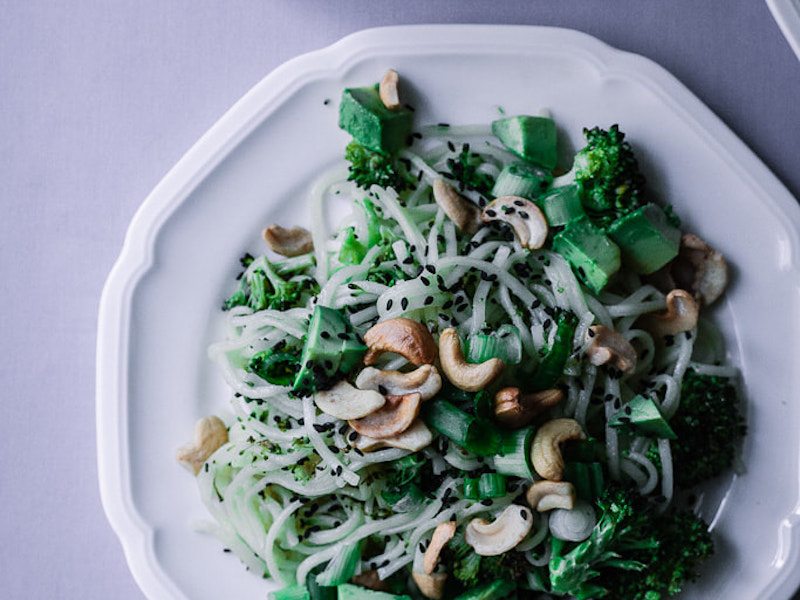 These sesame noodles are loaded with deliciously charred broccoli, garlic, avocados and finished with crunchy cashews.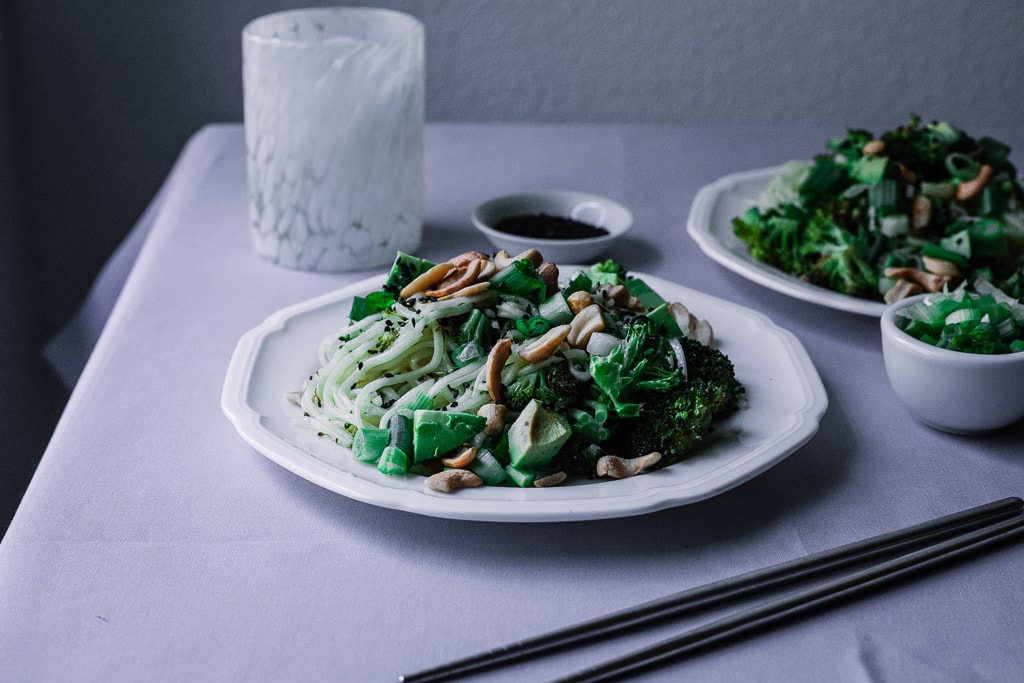 It's been forever since I've bought broccoli, mostly because I don't ever know what to do with it. But I've been wanting to bring some new (old?) veggies into the mix, and throwing broccoli in with some noodles seemed like the right way to do it! This recipe is fairly simple, though I've gone into some detail in the directions for charring broccoli. You're basically just letting the broccoli fry in the pan for long enough (without stirring) so that it gets a good char without burning.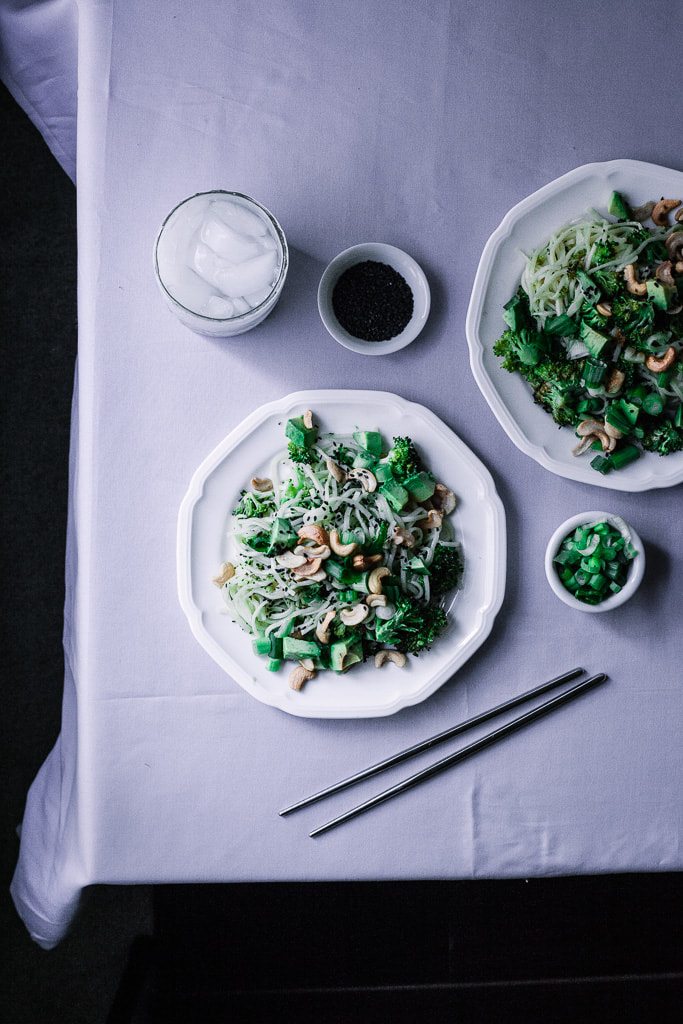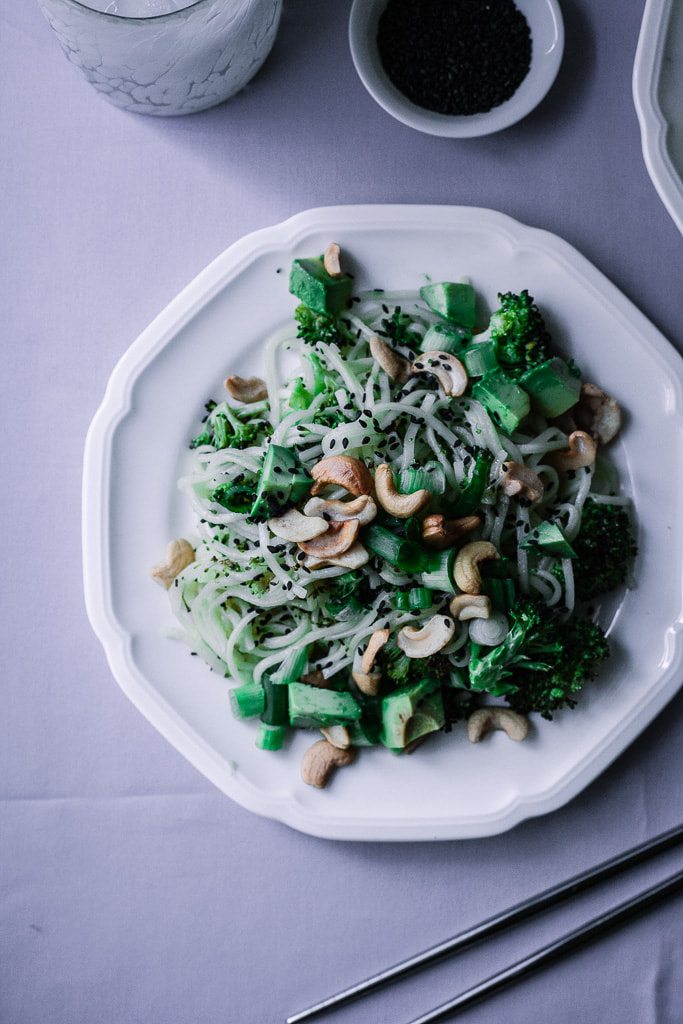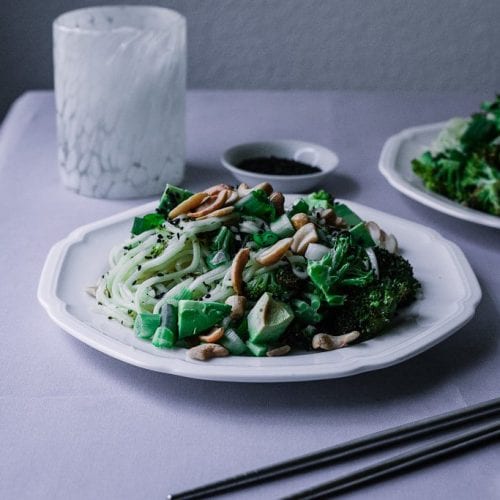 Broccoli Sesame Noodles
Sarah Mason
Ingredients
12

ounces

lo mein noodles

2

teaspoon

sesame oil + extra

if needed

6

cloves

of garlic

peeled and roughly chopped

6

heads broccoli

cut into florets

1

tablespoon

soy sauce

2

avocados

pitted and cubed

Cashews

for serving

Scallions

chopped, for serving

Tamari

for serving
Instructions
Boil the noodles according to package directions, then drain and set aside.

Heat 2 teaspoons sesame oil in a large skillet (with a lid) over medium heat. Add the garlic and saute until garlic begins to brown, about 3 minutes. Add the broccoli and cook, uncovered, for another 3-4 minutes until the bottom of the broccoli browns. Don't stir during this part (it needs to sit long enough to char).

Once your broccoli is looking charred, add 1 tablespoon soy sauce to the skillet and stir, then cover and let steam until broccoli is tender, about 3-5 minutes. If the bottom of your pan seems dry, drizzle with additional sesame oil (one teaspoon at a time).

Add the cooked and drained lo mein noodles into the skillet with the broccoli. Stir until everything is combined. The noodles might be sticky, so drizzle them with sesame oil and work them apart with your hands or tongs.

When ready to serve, add in cashews, avocado and scallions. Season with black sesame seeds, then drizzle with tamari. Enjoy!
Sarah Mason
Recipe developer, food photographer and the blogger behind "Drool-Worthy."