Stuffing is my favorite part of the Thanksgiving meal.  There are countless additions that can make the ordinary just a little bit more special.  These stuffing recipes will have people talking well after their Thanksgiving nap.
By Jennifer Post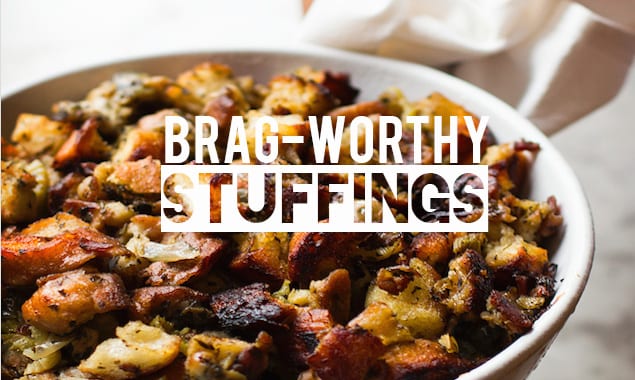 Image courtesy of Saveur
This stuffing has many of my favorite flavors like sage, oysters, and shallots.  Not to mention that those flavors are also put together with bread, butter, and bacon.  You really can't go wrong with this stuffing.  Get the recipe HERE.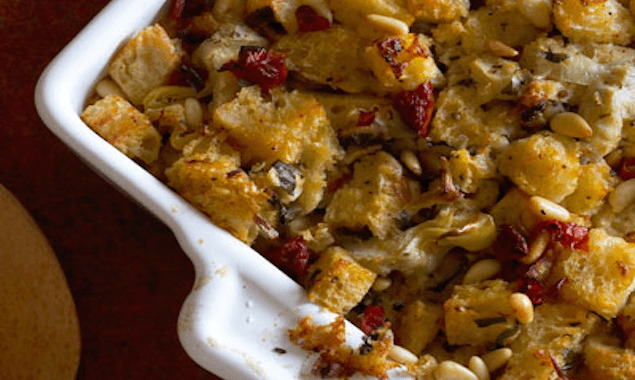 Image courts of About a Mom
Focaccia has so much flavor all on its own that it doesn't really need much to enhance it.  However, just because you don't have to, doesn't mean you can't!  Get the recipe HERE.
3. Caramelized Onion Challah Stuffing Muffins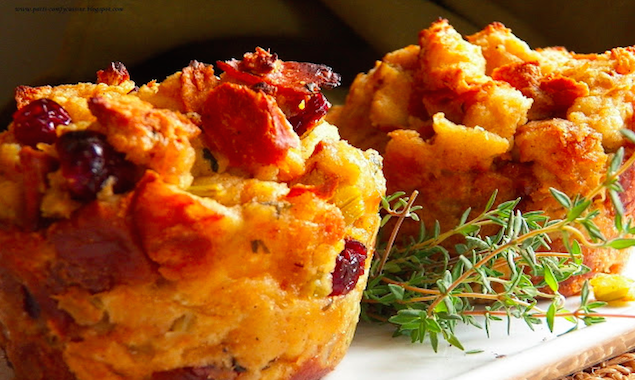 Image courtesy of Comfy Cook
Challah is a bread that I use for so many things, and now I can add stuffing to that list.  It is slightly sweet and very soft, which makes it the perfect bread to be paired with the traditionally savory flavors of stuffing.  Get the recipe HERE.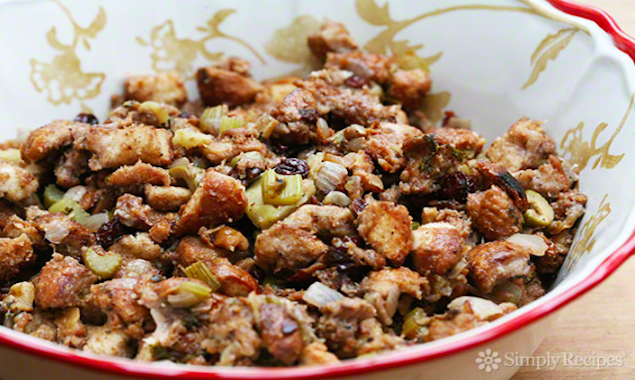 Image courtesy of Simply Recipes
This stuffing isn't called turkey stuffing because it is served with turkey.  It actually has turkey in it; the giblets to be exact!  Get the recipe HERE.
5. Sourdough and Sage Stuffing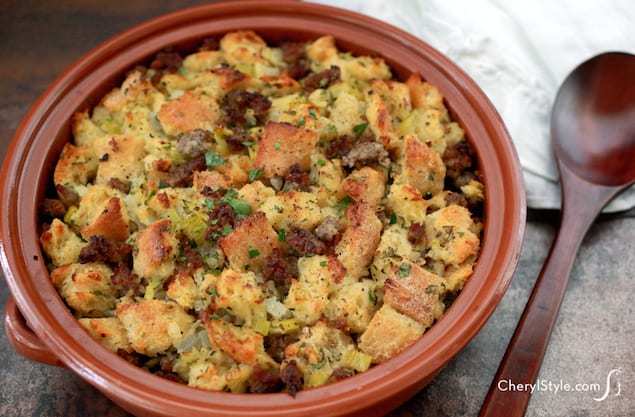 Image Courtesy of www.cherylstyle.com
Sourdough bread is a pretty classic bread to use for stuffing because it can stand up to other flavors, and also doesn't become super mushy from the liquid.  Get the recipe HERE.
6. Spinach, Fennel, and Sausage Stuffing with Toasted Brioche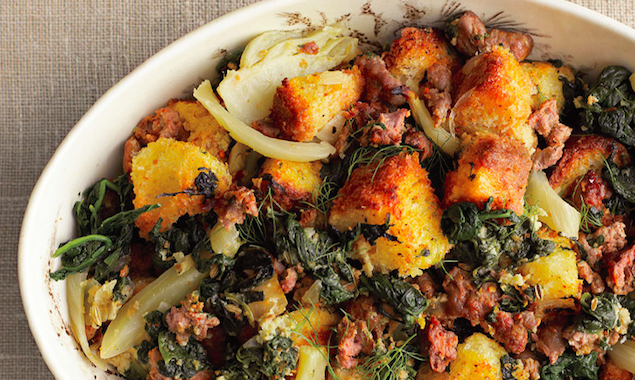 Image Courtesy of Bon Appetit
Brioche is another one of those breads like Challah.  It is delightfully eggy, soft, and slightly sweet.  These components pair perfectly with savory sausage, earthy spinach, and tart fennel.  Get the recipe HERE.
7. Chorizo and Cornbread Stuffing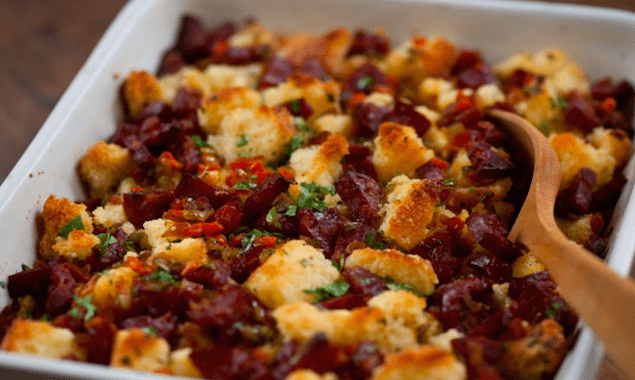 Image Courtesy of Cooking Channel
Chorizo is a bit spicy and cornbread is a bit sweet.  It's the perfect combination of tastes and your palate will thank you.  This recipe also calls for cilantro, and the general consensus on cilantro is you either love it, or you hate it.  I personally hate it, so I would leave it out or replace it with parsley.  Get the recipe HERE.
#mc_embed_signup{background:#fff; border: 3px double black; clear:left; font:14px Georgia,serif;  width:635px;}
/* Add your own MailChimp form style overrides in your site stylesheet or in this style block.
We recommend moving this block and the preceding CSS link to the HEAD of your HTML file. */