This dish is a luscious cake made primarily from 'aipim,' known in English as cassava or yuca, and 'coco', the Portuguese word for coconut. These two ingredients, abundant in Brazil, marry beautifully in this dessert, creating a combination of textures and flavors that can only be described as distinctly Brazilian.
Bolo de aipim is a deliciously dense cake made with aipim (manioc, cassava, yuca, or whatever you like to call it) and coconut. The cake is weighty like a brownie, while chewy and satisfying like a carrot cake. It is completely gluten-free and an incredibly delightful alternative to accompany your mid-afternoon cup of caffeine. Packed with energy, one slice is plenty to get you through the rest of your day.
What is aipim? It has lots of names around the world:  as mentioned above, manioc, cassava and yuca are the more well-known ones.   Manihot esculenta is a tuber native to the Peruvian Andes.  According to the Tupinambá legend, the name manioc came from the fair-skinned (like the flesh of the root) goddess named Mani who chose to make her home in a manioc root. Manioc was a Pre-Columbian mainstay throughout Latin America.  During the colonial period Portuguese explorers brought it to Africa where it also became a very successful crop.  Throughout Brazil it goes by many names, such as mandioca, macaxeira, castelinha and aipim.  In my house, when we make it into a cake we call it aipim.
This recipe is a very traditional, made with another seems-to-have-always-been-here, origins- lost-to-the-mists-of-time ingredient, the coconut. During the month June when the weather turns cold and the festivals of Saint Anthony, Saint Pedro and Saint John are celebrated, bolo de aipim is enjoyed around bonfires while sipping mulled wine. It harkens the coming of the cold the way pumpkin pie spice suddenly appears in October and November. Brazil doesn't have the harsh winters of say,Minnesota, but the temperature dips enough to ignite the urge to bake, build bonfires and commemorate Saints through the longest nights of the year. This recipe is a great way to get a feel for tropical winter and discover the joys of cooking with aipim.
And aipim is marvelous. First of all, it is not very pretty. Where I buy aipim(mostly from a guy that pushes a cart down the street, who also sells unlabeled jars of honey and some of the most beautiful okra I've ever seen in my life) it looks like some broken sections of tree roots still covered in hairy bark encrusted with bits of soil. But peeling back the edge of the bark reveals pure white flesh encapsulated in a thin layer of pink freshness. I have learned to admire these roots, their beauty and their wondrous utility. Here are some of its uses:
When ground into a flour (povilho) it makes fabulous cookies, crackers and pão de queijo and serves as a gluten-free alternative in baked goods.
When ground a little rougher into a meal (farinha) it is used to make farofa (the crunchy sidedish served with churrasco), pirão (a creamy polenta –like side dish often made with fish stock) and is the secret to the fabulous crust for my homemade chicken nuggets.
It is the mysterious substance of which tapioca pearls are made.
When peeled, cooked and fried it will kick the butt of any french fry.
When pureed it is the magical topping to escondidinho (sort of a Brazilian Shepherd's Pie) and the binding agent for bobó.
And finally like here, grated and baked with coconut, eggs and sugar it makes a delicious cake.
---
Step by Step Guide to Making Brazilian Cassava and Coconut Cake: Bolo de Aipim com Coco
---
Prepare the Aipim:

---

See Also

Note: It's crucial to remember that some types of manioc (aipim) can be toxic when raw. Always ensure it's cooked before consumption.
Begin by selecting fresh aipim. Inspect the exposed flesh to ensure it's primarily white with a slight pink hue around the skin's edge. There shouldn't be any green or black stains.
To peel the aipim, place it upright on a cutting surface. Using a sharp knife, peel it similarly to how you would an eggplant, cutting downwards. Exercise caution to avoid cutting yourself.
After peeling, wash the aipim thoroughly and trim away any undesirable spots.
Grate the cleaned aipim and set it aside for later.

---

Prepare the Coconut:

---

If you're using a fresh coconut, start by securely placing it on a counter. Ensure it's wedged between objects to prevent it from moving.
Use a large knife to break open the top of the coconut, pouring out and reserving the juice for later enjoyment.
Further break the coconut into manageable pieces and remove the coconut flesh from its outer shell.
Trim away any thin brown skin present on the flesh.
Cut the coconut flesh into small chunks and, in small batches, grate or process it in a food processor. Remember: coconut is fibrous, so processing in smaller batches prevents clogging.
---

Prepare the Oven and Pan:

---

Preheat the oven to 325 degrees Fahrenheit (or 160 degrees Celsius).
Generously grease your chosen baking pan: a bundt pan, a 9-inch round or square cake pan, or a 12-muffin tin.

---

Mix the Ingredients:

---

In a spacious bowl, combine the grated aipim, freshly grated coconut, egg yolks, sugar, salt, and milk.
Using your hands, mix the ingredients thoroughly, ensuring they're evenly distributed. The texture might remind you of coleslaw.

---

Baking:

---

Transfer the well-mixed batter into the prepared baking pan.
Bake in the preheated oven for about 20-25 minutes. Monitor the cake's progress, looking for edges that have turned golden brown as an indication that it's done.

---

Cool and Serve:

---

Once baked, remove the cake from the oven. While it's still warm, gently ease it out of the pan onto a cooling rack using a rubber spatula.
Allow the Bolo de Aipim to cool completely before serving. Alternatively, if you prefer, indulge in a slice while it's still slightly warm.
---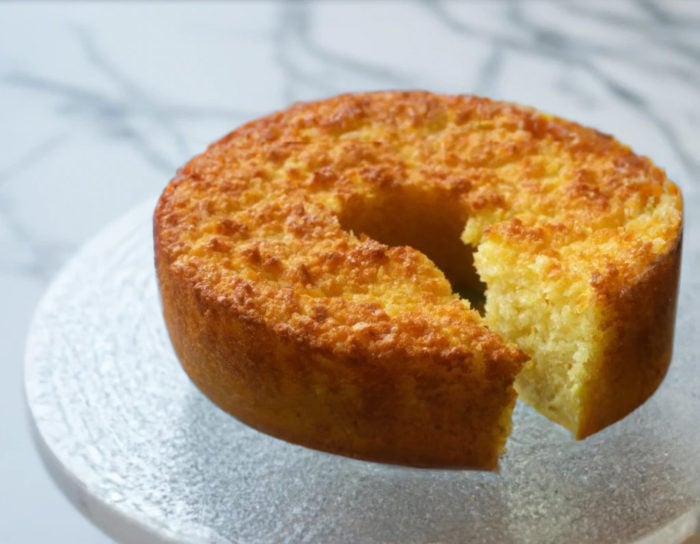 Print

Brazilian Cassava and Coconut Cake: Bolo de Aipim com Coco
---
Author:

Suzie Castello

Total Time:

1 hour 5 minutes

Yield:

8

1

x
Description
This dish is a luscious cake made primarily from 'aipim,' known in English as cassava or yuca, and 'coco', the Portuguese word for coconut. These two ingredients, abundant in Brazil, marry beautifully in this dessert, creating a combination of textures and flavors that can only be described as distinctly Brazilian.
---
1

lb

of aipim (500g) peeled and grated

1

cup

(150g) of fresh grated coconut (the flesh of half a coconut)

2

egg yolks

1 1/4

cups

(250g) of sugar
Pinch of salt

1

cup

(200ml) of milk
---
Instructions
Working with aipim takes a little effort. They say that some types of manioc are toxic if eaten raw, so always cook it. If you can get your hands on fresh aipim, it comes in the dirty tree-root-like form. Look carefully at the exposed flesh. It should be white with a little pink around the edge just under the skin. There should be no black or green stains on the flesh. Do not wash the roots before peeling them. This will be just too messy. Peel the skin off the roots by standing them on end and cutting downward with a sharp knife like you would peel and eggplant. Be careful with your fingers! Then wash the tubers. Make sure to trim away any black or green spots that may have formed on the flesh. From this point you can grate the aipim for the cake.
Coconut also takes a little work. I broke open and grated a coconut for the cake but you can use store-bought, unsweetened, grated coconut if you wish. To break open a coconut, secure the coconut safely on the counter by wedging it between objects so when you hit it, it doesn't fly away. I used a thick cutting board and a few kitchen towels. Break open a part at the top with a large knife. Pour out the juice to chill and drink after all the hard work. Break the coconut into pieces. Pop the coconut flesh from the harder, outer shell. Trim away the thin, brown skin. Cut it up into small pieces and grind or grate in a food processor a little at a time. Coconut is very fibrous and oily and will gum up your food processor if you put a lot in at one time. Process the coconut in small batches.
Now you have a pile of grated aipim and a pile of grated coconut.
Pre-heat the oven to 325 degrees. Generously grease a bundt pan, a 9-inch round or square cake pan, or 12-muffin tin.
In a large bowl, mix all the ingredients together. I find it better to mix with my hands, working the ingredients together like a coleslaw.
Transfer the mixture to the cake pan and bake for 20 to 25 minutes or until the edges become golden brown.
Turn out from the pan when still warm. It won't pop out like a regular sponge cake. It is heavy and gooey, but with a little encouragement from a rubber spatula it will come out of the pan onto a cooling rack.
Let cool completely, and serve. Or, don't wait for it to cool completely and enjoy warm bolo de aipim.
Prep Time:

40 mins

Cook Time:

25 mins

Category:

Dessert

Method:

Baking

Cuisine:

Brazilian
Keywords: cassava, coco, coconut, cake, baking, brazil, brazilian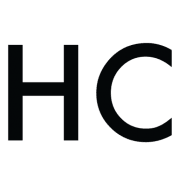 Suzie Castello
Suzie Castello is an American writer living and raising a family in a small town in the mountains just outside Rio de Janeiro. She writes about finding ways to cook, with the regional ingredients, dishes that tell her life story, from childhood in the States to travels abroad, and anything new discovered along the way. She is also the Editor of Da Minha Cozinha, a Portuguese-language blog about honest home-cooking.