PARTNER POST: Sip through the holiday season with easy cocktails and drinks that can be made in a flash with merriest berry – blueberries.
Served warm or cold, this chai spiced blueberry cocktail with vanilla cream syrup and spiced rum is the perfect drink to sip all season long.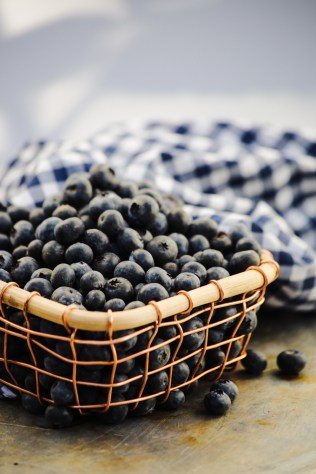 Very soon, extended family will be in town for holiday festivities and gatherings. I've been making constant runs to the grocery store. I came home with a bag full of goodies, including the one ingredient that I can always find, no matter what: a carton of blueberries.
Did you know that blueberries are native to North America and have been around for more than 13,000 years? Like me, you might keep a bag of them frozen, at the ready to throw into a smoothie. Or you might buy them fresh, to bake into a dessert or to top a bowl of granola and yogurt (also like me). Another thing you might want to consider doing ASAP is adding a handful of blueberries to your holiday cocktails! Seriously.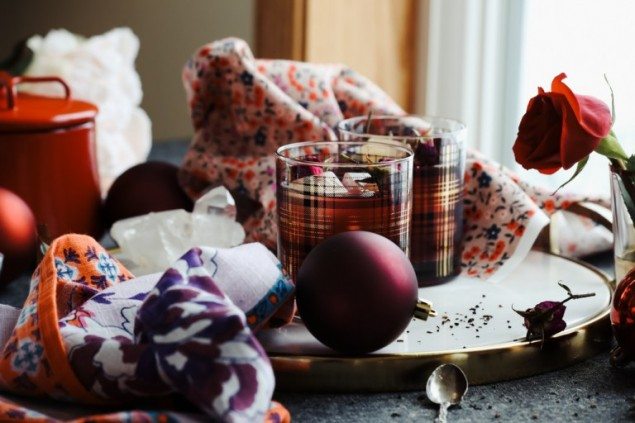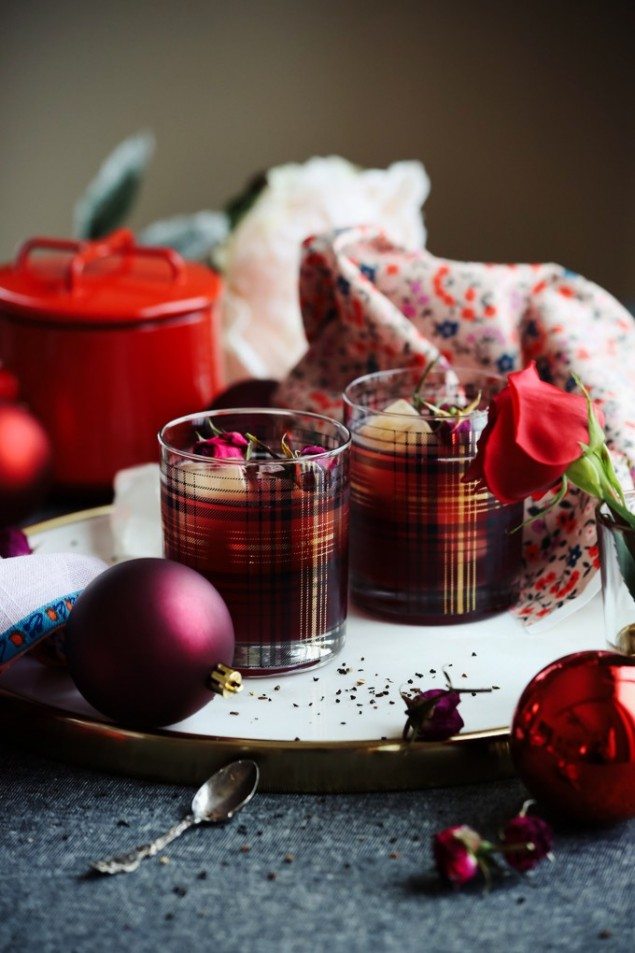 The drink you see here is made with a blueberry and vanilla cream syrup, spiced rum, and a splash of chai tea for seasonal warmth. It can be served cold, or heated for a twist on a traditional toddy too. This recipe is the perfect antidote to this busy time of year, as the components to it (syrup and tea) can be made ahead of time and stored in the refrigerator. I plan to make batches of both, as well as keep a steady supply straight through Christmas. Click here for the recipe.
And with that, a toast to the holidays officially being upon us, and more (blueberry) cocktails in our futures! XX
For another easy drink that is ready to please a crowd of holiday guests, check out this blueberry bellini.
Carlynn Woolsey
JJBegonia is a silly nickname that my equally silly Dad gave me when I was a little girl. Needless to say, it stuck. My real name is Carlynn and I started my blog in September of 2012 to chronicle all of the things I love, and the things that inspire me, in one place. Over the course of the past ten years, I have lived in Boston, New York City, and L.A., and am currently in Upstate New York [where I grew up]. I graduated from Boston College with a double major in English and Psychology, and later returned to BC to obtain an MBA in Brand Management. My professional background is in Magazine Publishing/Advertising Sales, however I have always had a creative streak which is the driving force behind my blog. I am heavily influenced by food primarily because I love to eat (!), but also because I grew up in the restaurant industry. While I write and showcase many recipes, I adore sharing my favorite products, best style finds, and my life in general.