Blueberry and Almond Chutney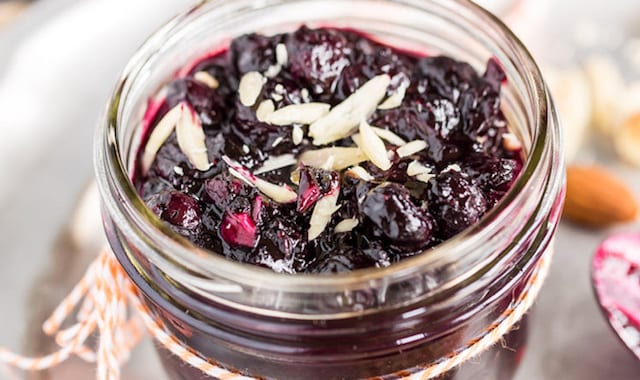 PARTNER POST: Be inspired this season to make little changes to your holiday menu by adding the merriest berry – blueberries — into your recipes.
Blueberry chutney is flavored with garam masala, cayenne pepper and almonds to be the perfect accompaniment to your Thanksgiving dishes. Enjoy it served with turkey, sandwiches, appetizers and more.
By Manali Singh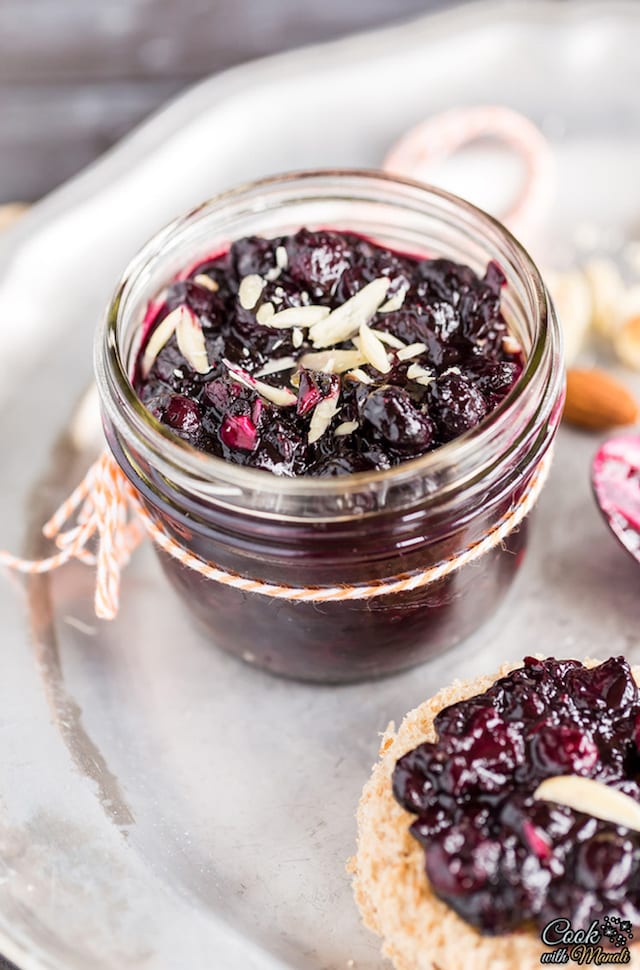 This chutney is one of my favorite recipes that I have made this fall. Sometimes a little change, a little twist to your recipes really make a huge difference. And that's exactly what adding a handful of blueberries does to this chutney. I absolutely adore blueberries and while they are great in desserts, they taste equally amazing in savory recipes too.
Blueberries are available year-around in the frozen and fresh produce sections and adding blueberries to your holiday cocktails, stuffing, sauces can make a big difference in flavor, making the season just a little merrier. If you happen to make this chutney for your Thanksgiving dinner, I bet your guests will think you spent a lot of time in the kitchen, when in reality, adding blueberries is simple. Click here for this chutney recipe.
This blueberry chutney flavored with garam masala, cayenne pepper and spices like fennel and mustard seeds will be a great addition to your Thanksgiving menu. You can put it over your sandwich, granola, parfaits or eat it as such. Your taste buds will thank you for this, trust me!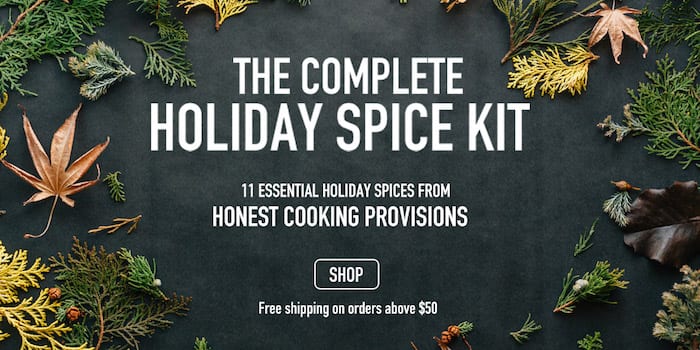 Don't miss out! The Blueberry Council is hosting a holiday sweepstake offering $500 in groceries to the winner.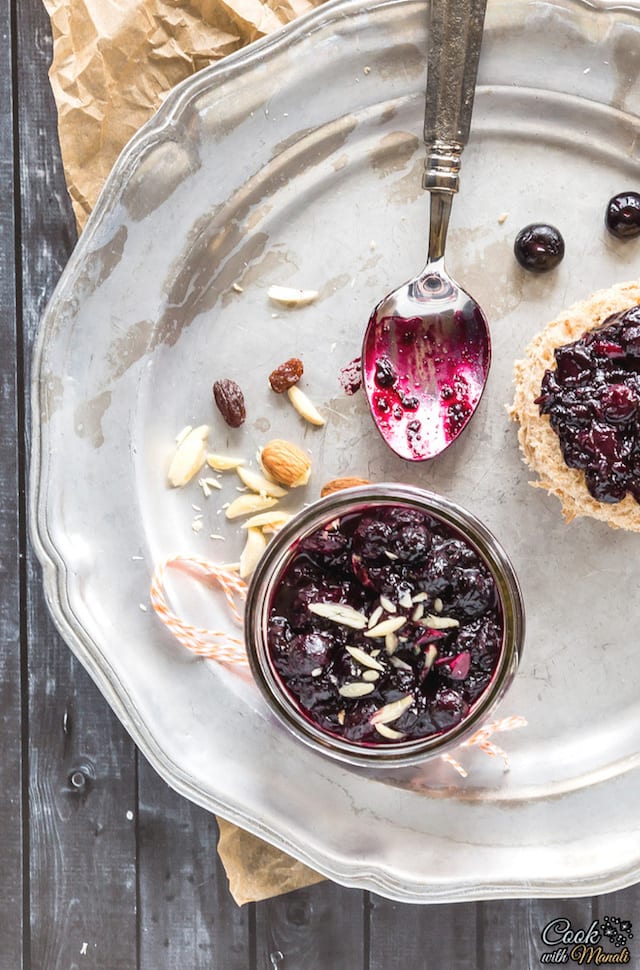 Manali Singh
Food lover, recipe developer, food photographer and a big time baking addict. I live in Seattle with my husband and share simple and delicious vegetarian recipes on my blog Cook With Manali.