Are chicken fingers, fish sticks, and mac and cheese getting tiresome at dinnertime? Letting your kids' taste buds dictate your menu can certainly put a damper on dinner—but it doesn't have to be that way.
By Meredith Steele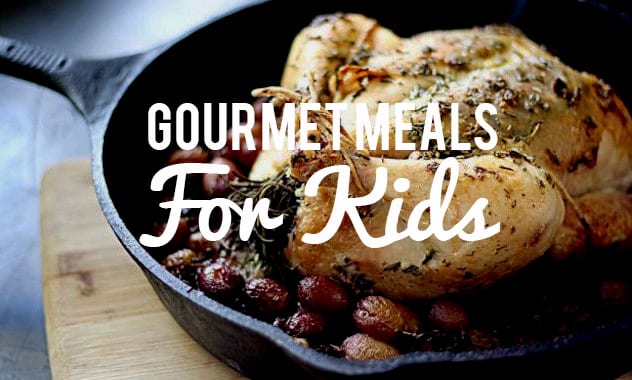 Meredith Steele
This article by Meredith Steele has been posted with permission and originally appeared as How to Make Grown Up Meals for Kids on Relish
Are chicken fingers, fish sticks, and mac and cheese getting tiresome at dinnertime? Letting your kids' taste buds dictate your menu can certainly put a damper on dinner—but it doesn't have to be that way. Sure, making meals the entire family loves can be daunting, but keep the following in mind and you will be on your way to a meal both you and your munchkins will enjoy!
Start With The Basics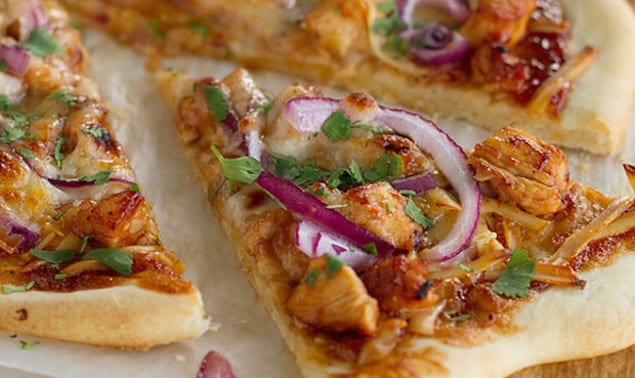 Deborah Harroun
Putting a full gourmet menu in front of your kids without easing them into new flavors first is like asking your dog to drive you to the grocery store—it's not going to end well. Kids have to take baby steps when trying something new. When introducing new flavors, start with something you know they love and build on that. Maybe it's adding vegetables to mac and cheese, grilled fish to pasta, or prosciutto to a grilled cheese sandwich. Pizza is a great jumping-off point, especially when kids can make it themselves. Present a variety of toppings for them to choose from and watch them explore. Give this exciting California Pizza Kitchen BBQ Pizza Copycat.
The Chef's Hat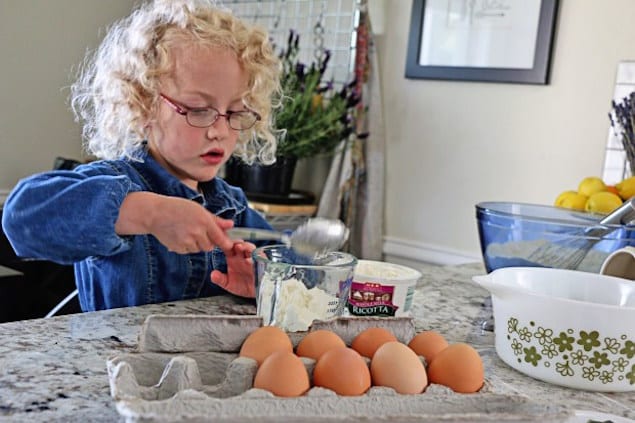 Meredith Steele
Bringing children into the kitchen is not only educational, but exposes them to a variety of flavors and foods they might not traditionally try. Start by making them chefs for one day each week. Let them plan the meal and help in the cooking, but there's a catch: they have to include at least two ingredients they've never tried before.
Deconstruct
Mark Boughton Photography / styling by Teresa Blackburn
Let's face it—beef wellington doesn't exactly sound appealing to someone whose meals typically consist of peanut butter and jelly. Right now their brains are still growing and the motto "simpler is better" will net you a lot of mileage. Take this Rigatoni with Sausage and Kale for example. Dinner for you is a delicious combo of pasta, savory sausage, and fresh sautéed kale; but for the kids, divide up the ingredients and serve as pasta with a side of sausage and kale. This will keep them from being instantly overwhelmed by a big bowl of unfamiliar food. Naturally, they'll likely go for the pasta first, but who knows? The kale might intrigue them, too.
Make It A Theme Night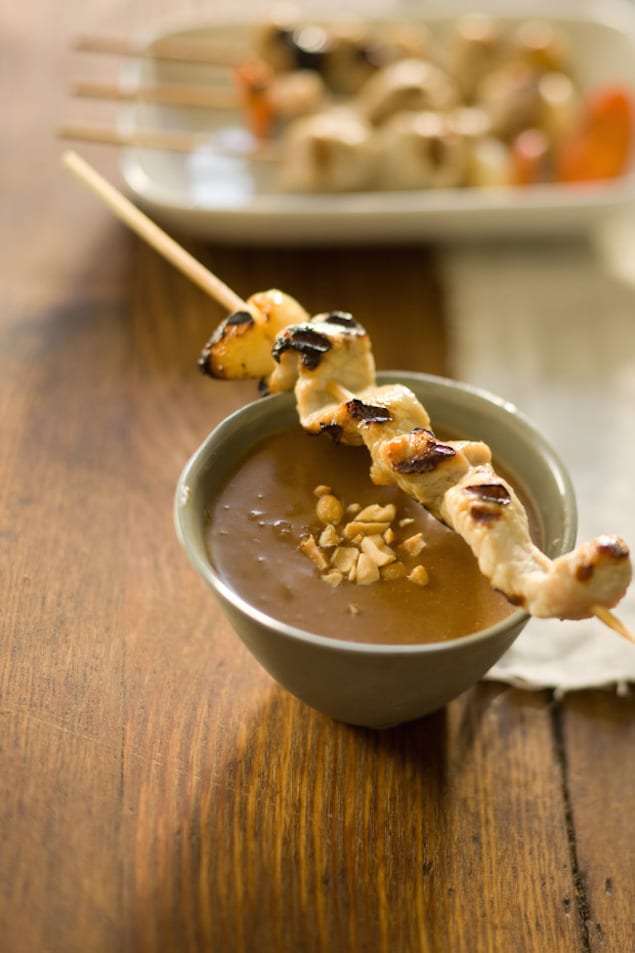 Mark Boughton Photography / styling by Teresa Blackburn
Bring a little fun to the table through theme nights fashioned after different world cuisines. You'll get to enjoy something other than chicken fingers and the kids will be excited too. This Chicken Satay with Peanut Sauce served with Jasmine Rice and Cucumber is the perfect introduction to Southeast Asia!
Dazzle Them with Color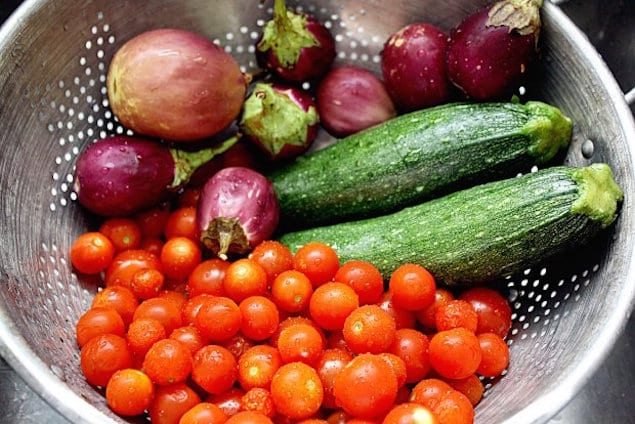 Meredith Steele
You've got your good looks and charming personality, but when it comes to food, your best trick is to tantalize with color! A colorful plate full of fresh fruits and vegetables will always be a winner—especially if you arrange into a fun, kid-friendly shape. Warning: Mini burgers with colorful shredded veggies (and maybe a touch of creamy brie) could send your approval rating over the top!
Match Favorite Flavors With Grown Up Ones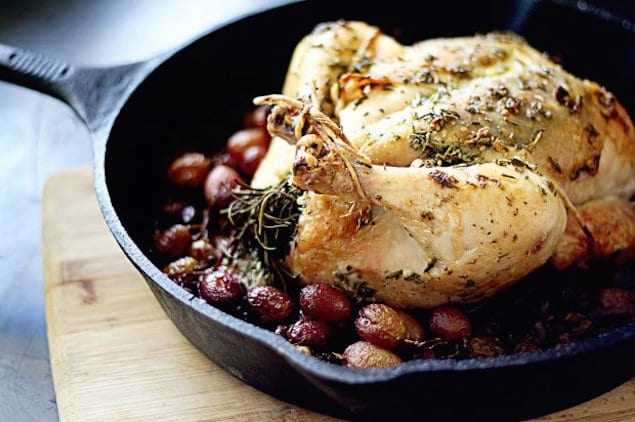 Meredith Steele
We all know kids become sugar-obsessed and want everything sweetened, so try influencing their palates with similar (but healthy) tastes. Try a meal packed with naturally sweet caramelized onions or roasted grapes, like this Rosemary Roasted Chicken with Roasted Grapes.
See Also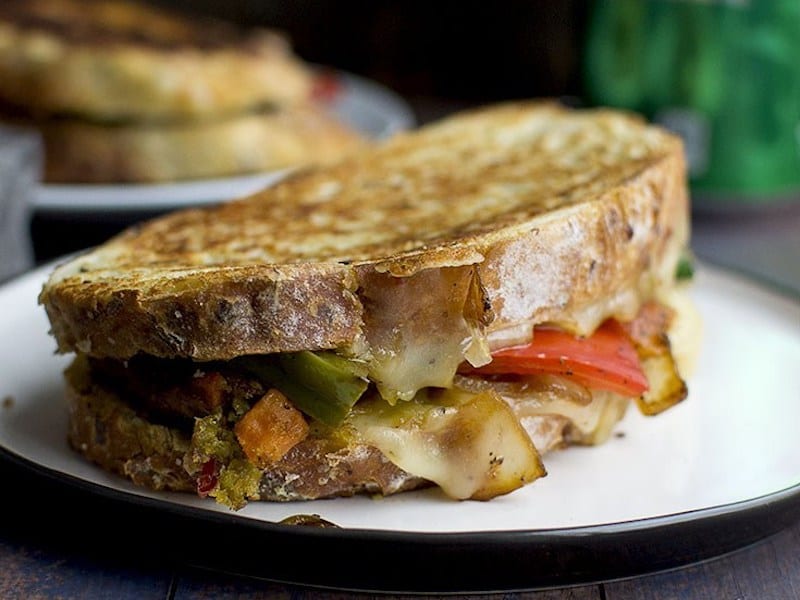 Bring On The Soup!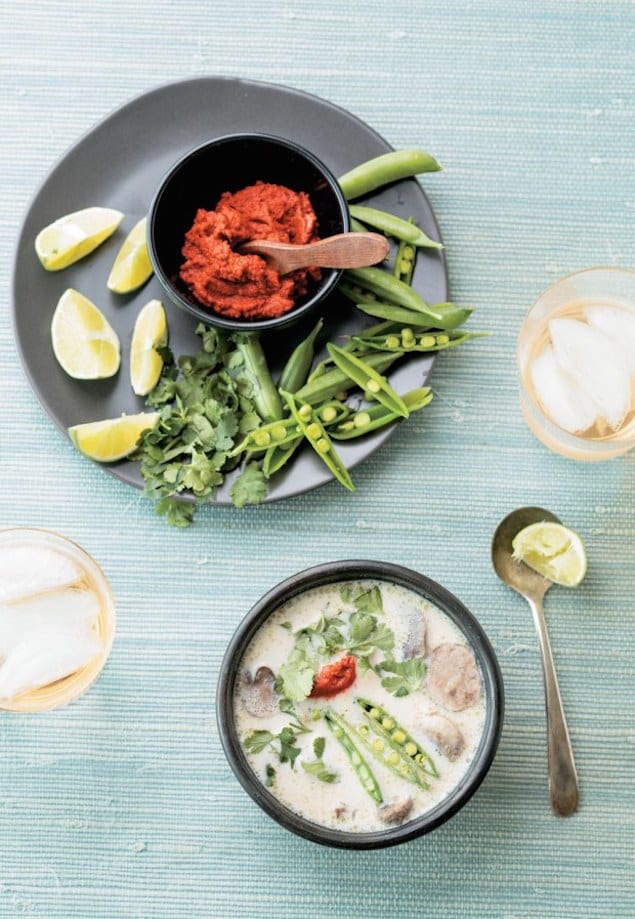 Lara Ferroni Photography
Take advantage of your kid's love for soup and step it up a notch. The addition of herbs and unique flavors can really make dinner a treat! This savory-sweet and gingery Thai Ginger Chicken Soup just might turn your child into a gourmet food lover.
The Switch-A-Roo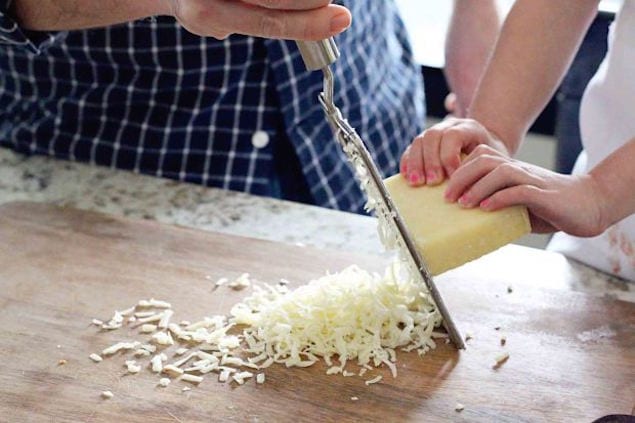 Meredith Steele
Getting your children to enjoy grown up meals can be tricky. When all else fails, simply switch ingredients in their favorite dishes. Mac and cheese with Fontina and Gouda is a glorious marriage of flavors for us adults and don't worry, you don't have to tell them that the usual cheddar is missing in action.
Have Fun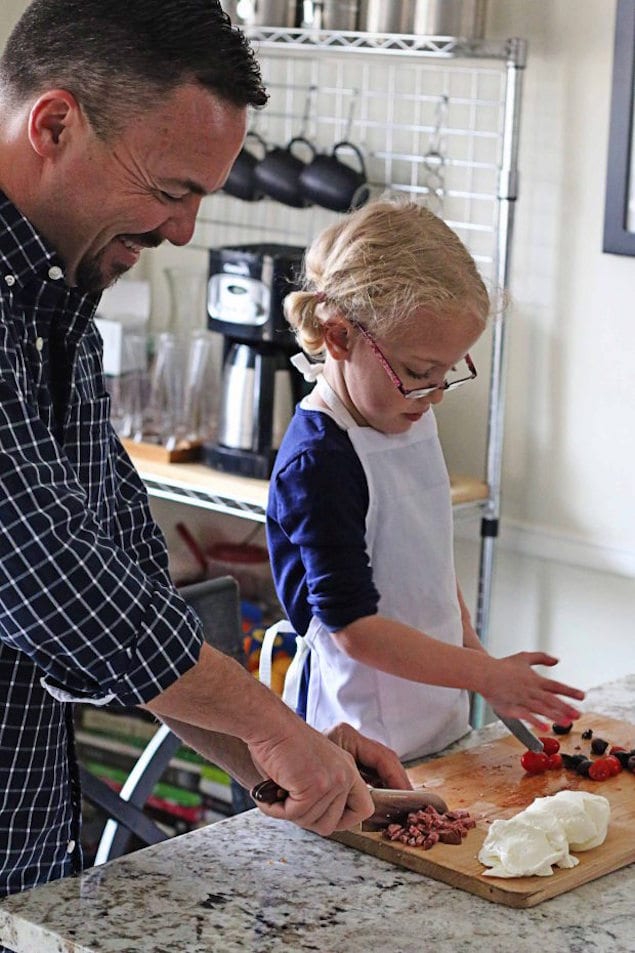 Meredith Steele
Sitting down to a family meal is a time to spend together and connect. If the meal itself is causing you to pull out your hair and raise your voice it's completely not worth it. Add a little music and just relax. Having a "what the heck" attitude will go far at dinnertime for everyone. If the pasta primavera wasn't a favorite there's always dessert, right?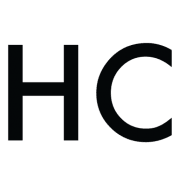 Relish
Offering more than 14,000 recipes plus features and DIYs on cooking, dining and entertaining, Relish celebrates America's love of food. Relish is about honoring cooking traditions while exploring new trends and ideas, which is why millions of people turn to both Relish.com and Relish Magazine for special occasion recipes, quick and easy weeknight suppers and culinary adventures.