Summer is just around the corner and a lot of us are ready to dust off our barbecues and grill up feasts in the cool eveneings. In case you are tired of the same old burgers and hot dogs, below is a list of new foods to try on the grill this summer.
By Mallory Davis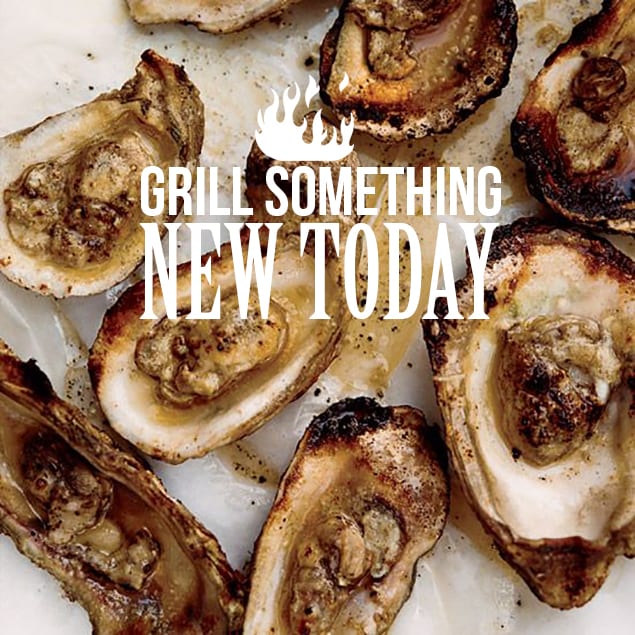 Get Grilling: Seafood
Seafood serves up endless possibilities when it comes to the barbecue. Oysters, shrimp, clams, and even bacon-wrapped scallops can easily be added to your barbecue feast in order to spice it up. Below are some recipes that spoke to us.
Grilled Crabcakes with Mango Salsa
The sweet mango salsa really livens up this dish and pairs perfectly with the charcoal taste from the barbecue. Add some mango into your crabcakes and you will have a real feast! Get the recipe here.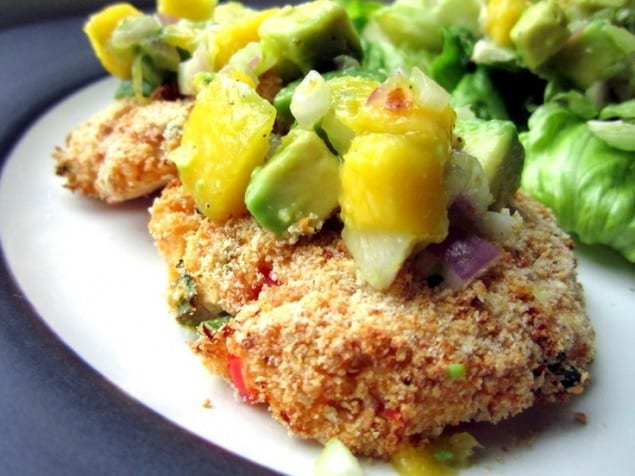 www.pinterest.com
Bacon-Wrapped Scallops
We had to mention a recipe with bacon in it because, why not? The mixture of spicy, savory, and fresh make this a perfect main or side dish. Grill them up on a kebob or individually. Get the recipe here.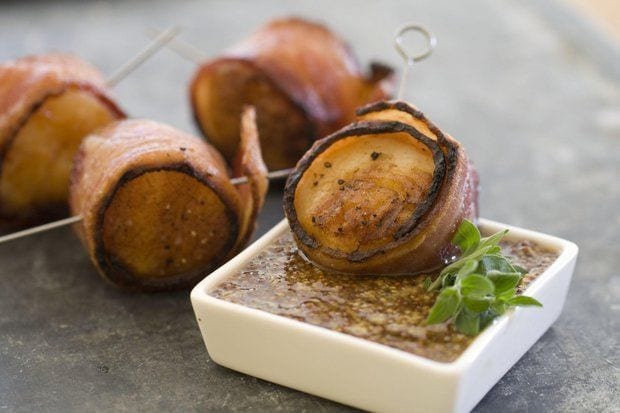 m.carrollcountytimes.com
Grilled Oysters
Move over hamburger, there's a new star on the grill! Oysters are the perfect summer food and now grilling gives them an extra taste of summer. This recipe includes a spicy tarragon butter that no one will be able to resist! Get the recipe here.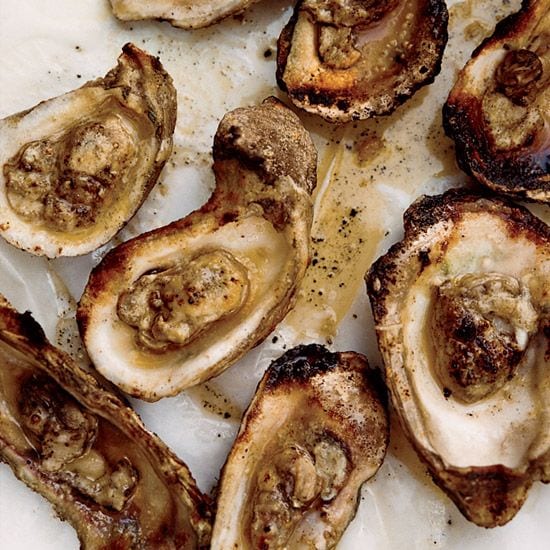 http://www.foodandwine.com
Get Grilling: Fruits and Veggies
The perfect appetizer, side dish, or dessert, vegetables and fruit provide numerous options. There are sweet, savory, and salty recipes all made to satisfy different tastes. They are also some of the most simple, but delicious recipes. Also be sure to try, grilled peaches, pineapple, and stuffed bell peppers.
Grilled Stuffed Portobella Mushrooms
If you still feel like you need to have a cheeseburger, why not switch your patty out for one of these stuffed mushrooms? They are stuffed with gorgonzola cheese and almost as big as your average patty. Plus, they are packed with even more flavors like garlic, oregano, and, mascarpone cheese! Get the recipe here.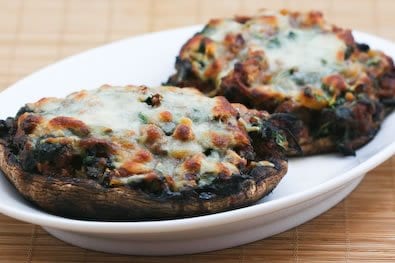 www.kalynskitchen.com
Jalapeño Poppers
A classic snack dish, these guys may be small, but they certainly pack a big punch. But don't worry, the gooey and warm cheese will help with the heat. Another option is to wrap them in bacon! Get the recipe here.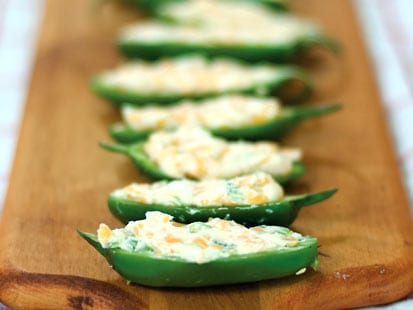 http://abcnews.go.com
Grilled Banana Boats
A dish kids will definitely enjoy, and you as well! Melted chocolate and marshmallow inside a banana makes the perfect ending to an outside barbecue. You can also add other dessert ingredients like cinnamon, nuts, peanut butter, or even blueberries! Get the recipe here.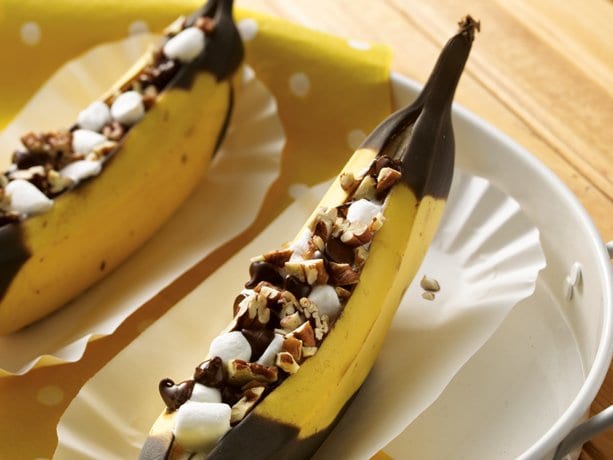 http://www.bettycrocker.com
Get Grilling: Other Fun Foods
Make room on your grill because there are still hundreds of other substitutes for burgers, chicken, and dogs. Try out one of these unique recipes and start a new barbecue tradition.
Grilled Pizza
Grilling pizza is the best and easiest way to get pizzeria-like quality dough. Using a grill gives the dough a crisp, airy, and charred look and taste that beats any oven made pizza. Plus, you can always add any toppings and customize the pie the way you want. Get the recipe here.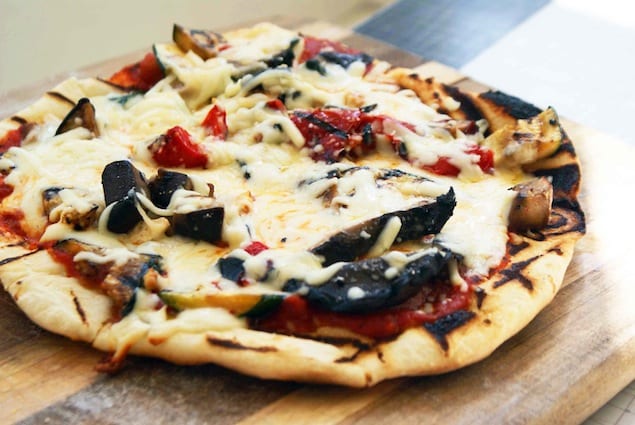 www.babble.com
Grilled Fruit Bruschetta with Honey Mascarpone
Might as well leave the grill on through dessert because you won't want to miss this dish. The key to this recipe is carmelizing the fruit while it's on the grill in order to intensify the sweet flavor of the fruit. Choose a bread to grill along with the fruit and it will soak up all of the extra juices in order to make the dish that much more pleasant.
Get the recipe here.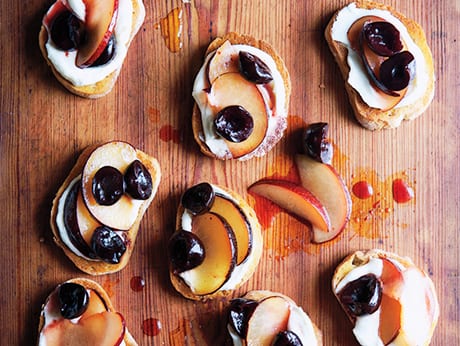 www.epicurious.com
BBQ Spaghetti
Yes, you're reading this title correctly; it's spaghetti cooked on the grill! A new twist on an old classic, barbecue sauce is substituted for tomato sauce in this version. This recipe has been tried and tested and we believe it's a keeper and that you will agree! Get the recipe here.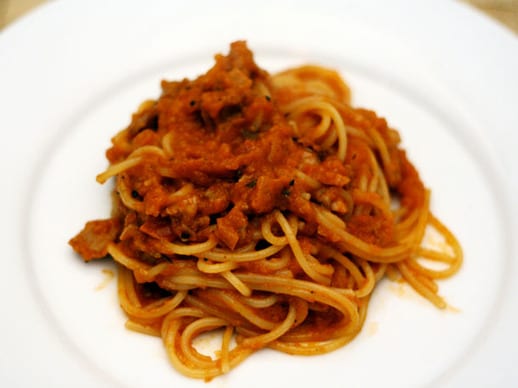 www.seriouseats.com
Whatever you decide to grill, we hope it will delicious and adventurous. Full three-course meals and even breakfast can be made on the grill so you definitely will not run out of ideas.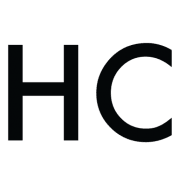 Mallory Davis
Mallory was born and raised in Monterey, California. She has a degree in Broadcast Journalism with an emphasis in sports broadcasting. Although baking and cooking were a favorite part of her childhood; a diagnosis of Celiac Disease is what really set off her passion for food. The diagnosis encouraged her to start cooking and experimenting a lot more. She enjoys making up new and unique recipes to fit her and others' diets (always making sure to include chocolate whenever possible).