Wether you are looking for a bottle for a seafood dinner or a picnic, this guide has got you covered with our 29 favorite whites for this summer.
By Honest Cooking
Summer is here, and it is time to enjoy some delicious white wine. From Chardonnay to Viognier, there is no better time than now to drink a good glass of chilled white wine – and we have taken it upon ourselves to provide you with a guide to some of the best alternatives on the market at different price points and for different occasions. Wether you are looking for a bottle for a seafood dinner or a picnic, this guide has got you covered with our 28 favorite whites for this summer.
For the Perfect Welcome

14 Hands NV Brut Sparkling Wine Columbia Valley – $15.00
The 14 Hands sparkler has delicate avors of apples and citrus with lively acidity, which makes it a perfect match for a variety of appetizers and entrees. But it also is a great welcome bubbly at a very reasonable price.
Pinot Bianco Alto Adige doc 2014 – $15.00
This Pinot Bianco is clear, bright straw yellow in color with fruity aromas of fresh apple and an herbal note on the nose. On the palate, the wine surprises with elegant, mineral depth, lively acidity and a fresh finish.
Marcel Giraudon Bourgogne Aligote 2014 – $15.99
Fresh, clean and mineral with beautiful pure ripeness of fruit. A great Burgundy white for a refreshing welcome.
Gloria Ferrer Sonoma Brut – $22.00
Gloria Ferrer produces many delicious California sparklers at good price points. Both their Blanc de Blanc and Blanc de Noir are wonderful welcome bubbles, but our favorite is actually the standard Sonoma Brut. With delicate pear and floral notes backed by toasty almond, it drinks like a much more expensive sparkling wine.
Korbel Extra Dry – $11.99
Korbel Extra Dry is a fresh, off-dry California champagne that is light, luscious and always a crowd favorite. It features delightful flavors of bright citrus, vanilla and spice.
2015 Stoller Dundee Hills Chardonnay – $25.00
Vibrant and racy, the unoaked 2015 Dundee Hills Chardonnay leaps out of the glass with lively aromatics of preserved lemon, passion fruit and kaffir lime.
Charles Heidsieck Blanc des Millenaires 1995 – $129.00
If you are really celebrating and feel like treating your guests to something very special – this is a magnificent, luminous golden Champagne with primose highlights, elaborated exclusively from Chardonnay grapes. A delicate, distinctive bubble, the result of more than 15 years of aging in Gallo-Roman chalk cellars.
For the Picnic
Bianco Umbria IGP 2014 – $12.00
The wine is pale straw in color with notes of lemon zest, ripe pear and honeysuckle. Balanced and fresh, this dry white delights with its vibrant acidity and well-defined citrus flavors.
2014 J. Lohr Estates Riverstone Chardonnay – $14.00
The 2014 Riverstone Chardonnay has a youthful, brassy yellow color of medium depth. The aromas are fresh and reminiscent of ripe nectarine, apple and strawberry combined with honey, hazelnuts and toasty oak from the barrel fermentation. A lovely picnic wine to be enjoyed under the basking sun.
Trinity Hill 2013 Sauvignon Blanc – $16.99
This is the perfect match for your lighter picnic fare like vegetable-based dishes and goat cheese with its gentle aromas of citrus and lemongrass.
Maryhill 2014 Viognier – $18.00
Delightfully balanced and flavorful with notes of dried apricot, pineapple and pear – this 2014 Viognier is a great complement to any summer picnic.
Sonoma Coutrer 2014 Sonoma Coast Chardonnay – $23.00
This wine has all the elements of a classic Chardonnay.
Aromas of apple pie, Bosc pear and white peach are accented with oak spice, a hint of vanilla, toasted nuts, and a touch of butterscotch and light caramel.
Santa Rita 120 Chardonnay – $7.99
Santa Rita's internationally popular, best-selling "120" Series of varietal wines recalls the heroes of a pivotal event in Chile's successful 19th century struggle to overthrow Spanish rule. This wine is silky, fruity and refreshing – a solid picnic wine at a very very competitive price.
For the BBQ Party
2015 Stag's Leap Viognier – $32.00
Juicy apricot, nectarine and floral notes abound with a subtle blend of passion fruitand honeysuckle supported by crisp acidity and freshness.
Sterling Vineyards Reserve Chardonnay, Napa Valley 12 – $42.00
Sweeping aromas of toffee, nutmeg and clove settle on rich apple pie, baked pear and macerated Meyer lemon. With refined acidity and a clean palate, this is a wine to enjoy with food; try pork chops stuffed with apples and rosemary or steamed lobsters with drawn butter.
Edetaria Seleccio Old Vines – $33
Complex bouquet marked with white flower aromas and anisse, ripe stone fruit such as apricot, sweet cream and firestone.
Torii Mor 2014 Chardonnay – $35
The Torii Mor 2014 Chardonnay has a light gold color and an aroma of butter and apples, with light oak spices. The flavors are elegant, ripe apples and a touch of brown sugar and the oak spices carry through. The soft and round texture lends to the long finish of elegant buttery and fruity characteristics.
For the Seafood Dinner
Clos du Bois California Chardonnay – $13.00
for your upcoming story. With intense aromas of apple blossom, ripe pear, and sweet lemon drop complemented by toasty oak, spice, and cream, the wine is overlaid with bright, juicy flavors of ripe apple and pear. Pair with a delicious meal of fish prepared in lemon butter sauce
See Also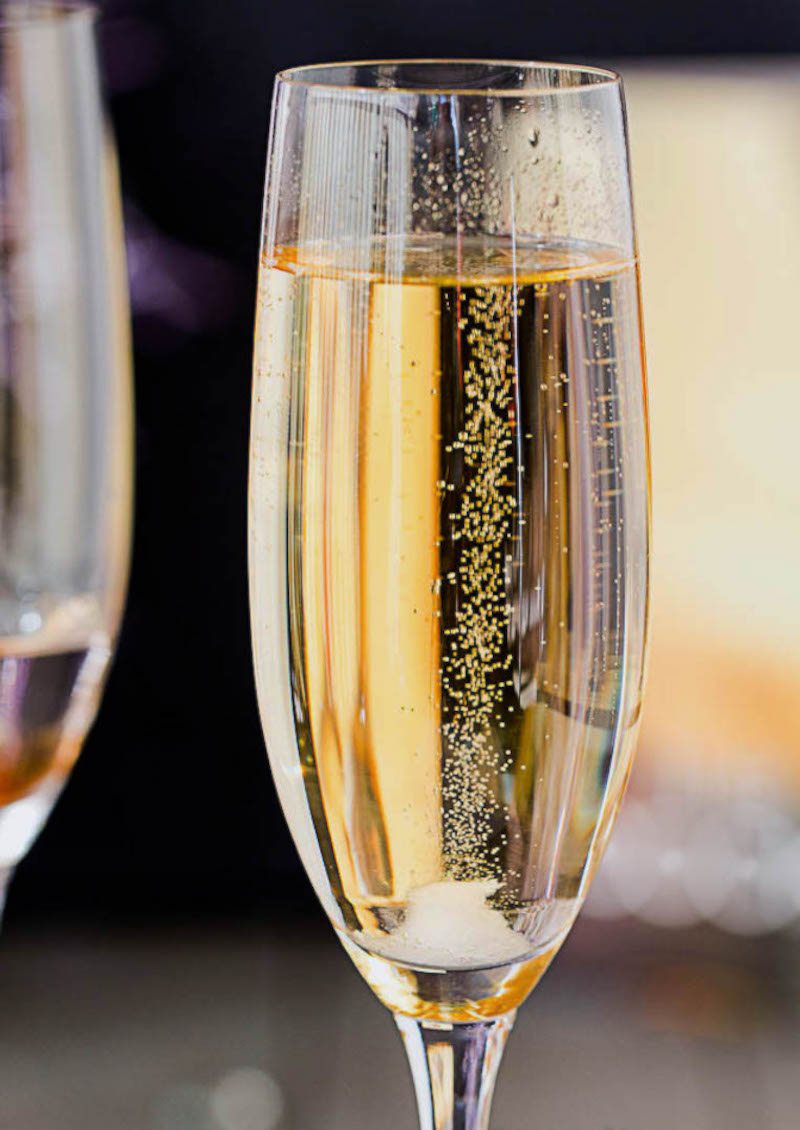 Backsberg Chenin Blanc 2012 – $14.95
Chenin Blanc is South Africa's most-widely planted varietal and they also produce more than any other nation in the world. The Backsberg Chenin Blanc is a prime example of the quality and value being produced by this grape at the moment. Paarl has a particularly Mediterranean climate and is known for granite-rich soils, which results in a wine with ripe tropical fruit, tempered by balanced acidity for a refreshing palate.
Columbia Crest 2014 H3 Sauvignon Blanc Horse Heaven Hills – $15.00
This Sauvignon Blanc opens with citrus aromas followed by a layer of minerality and pear avors that give way to a crisp, clean finish. Pairs well with grilled halibut, crab and summer vegetables.
Ledger David 2015 Sauvignon Blanc – $22.00
Beautiful crystalline color, opens up with aromatics of Meyer lemon, peach, pineapple and floral tones. Pairs well with grilled salmon and asparagus or any grilled shellfish.
Alta Mora Etna Bianco – $24.99
The name Alta Mora translates to "Tall, Black" – which describes Mt. Etna and its volcanic soil perfectly. This unoaked white is made from the Carricante grape, indigenous to Sicily, grown at elevations of up to 4,000 feet. Similar in character to Sauvignon Blanc, it's fresh, fruity and a classic match for seafood.
Sonoma-Cutrer 2014 Russian River Ranches Chardonnay – $28.00
Part of why so many people have made Russian River Ranches their go-to Chardonnay is that it is a very food-friendly wine. It has zesty citrus flavors like lime, grapefruit and lemon drop that nicely complements most food options.
Château de Sancerre Sancerre – $31.99
A classic French Sauvignon Blanc from the Loire Valley. It's perfect with oysters, grilled white fish or a goat cheese appetizer.
Just Because
Roots Run Deep Educated Guess Carneros 2013 Chardonnay – $16.99
Has a lot of the traditional characteristics that many love about Chardonnay, tropical fruit flavors, creamy notes and slightly toasted notes – without being overly oaky or buttery.
Seven Falls 2014 Chardonnay Wahluke Slope – $20.00
The Wahluke Slope is nestled above the Columbia River in south-central Washington. With one of the warmest and driest climates in Washington state and sandy loam soil in the vineyards, the terroir in this historic region is perfect for creating big, bold wines with outstanding structure. This wine has bold, ripe aromas of poached pear, caramel and papaya lead to a long-lasting, full, round and rich mouthfeel with hints of butter and brown sugar.
2014 Etude Carneros Pinot Gris – $28.00
The 2014 Etude Pinot Gris is dry, crisp and enormously complex with flavors of tree blossom, stone fruit, lychee, key lime and Mirabelle plum that are pure, fresh and long. Natural acidity keeps the wine vibrant and a lingering gun flint minerality adds intrigue.
Sonoma-Cutrer 2013 Les Pierres Chardonnay – $42.00
This vintage is loaded with aromas of lemon and lime, and accented with hints of Bosc pear, caramel, oak spice and the familiar, flinty, mineral notes that are a defining characteristic of the Les Pierres Vineyard.
2014 Stag's Leap Barrel Selection Chardonnay Carneros – $45.00
Bright and complex, with beautiful aromatics of lemon zest, crisp and creamy white peach and fresh tangerine.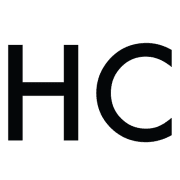 Honest Cooking
The Honest Cooking editorial team handpicks inspiring culinary stories to share with you that we think are beautiful. We strive to create an inspiring place for culinary exploration, salivating recipes, interesting personalities and stories.