Looking for something more than a lightly toasted bagel slathered with a generous layer of fresh cream cheese? Don't get us wrong, we love a classic, but it's time to take things to the next level with everything from birthday cake cream cheese to a bagel quiche. So head to your bakery to pick up some fresh bagels and get creative.
By Danielle Isbell
This article has been posted with permission and originally appeared as 17 Ways to Turn Your Bagel Into a Thing of Beauty on Relish
It's time to take things to the next level with everything from birthday cake cream cheese to bagel quiche. So head to your bakery to pick up some fresh bagels (or try this recipe) and get creative.
While you're at it, call up your friends. Bagels are the perfect food to serve buffet-style.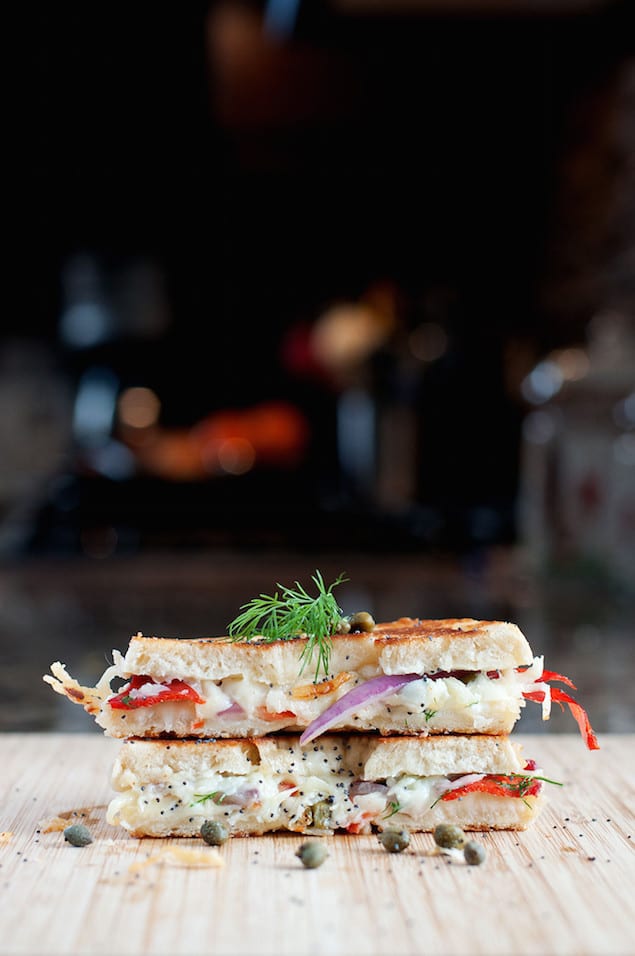 http://bsinthekitchen.com
Smoked Salmon Grilled Cheese Bagel
This recipe is full of traditionally "classy" ingredients styled up into a new kind of grilled cheese—and we love it. Gruyere cheese and smoked salmon layered and toasted on a bagel make for a can't-miss masterpiece. Find the recipe here.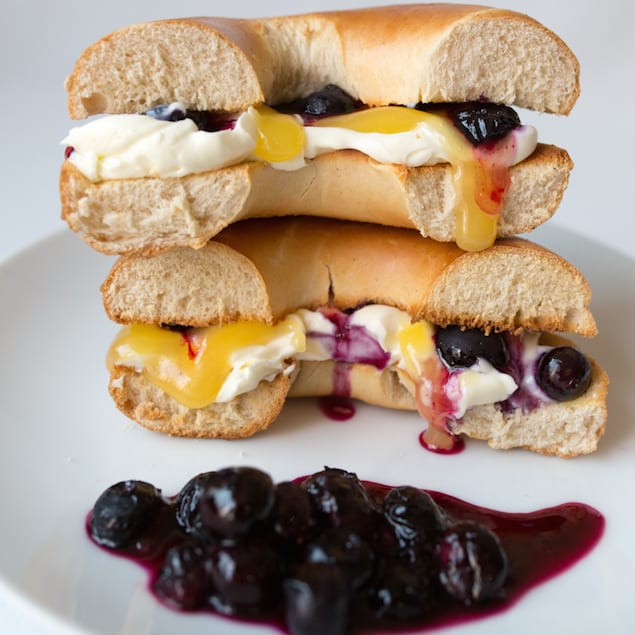 http://kitchensanctuary.com
Cheesecake Bagel with Blueberry and Lemon
This sweet bagel combo lends a bit of sugar, lemon and blueberries to creamy Mascarpone cheese in order to create a decadent bagel variation we're having a hard time getting enough of. Find the recipe here.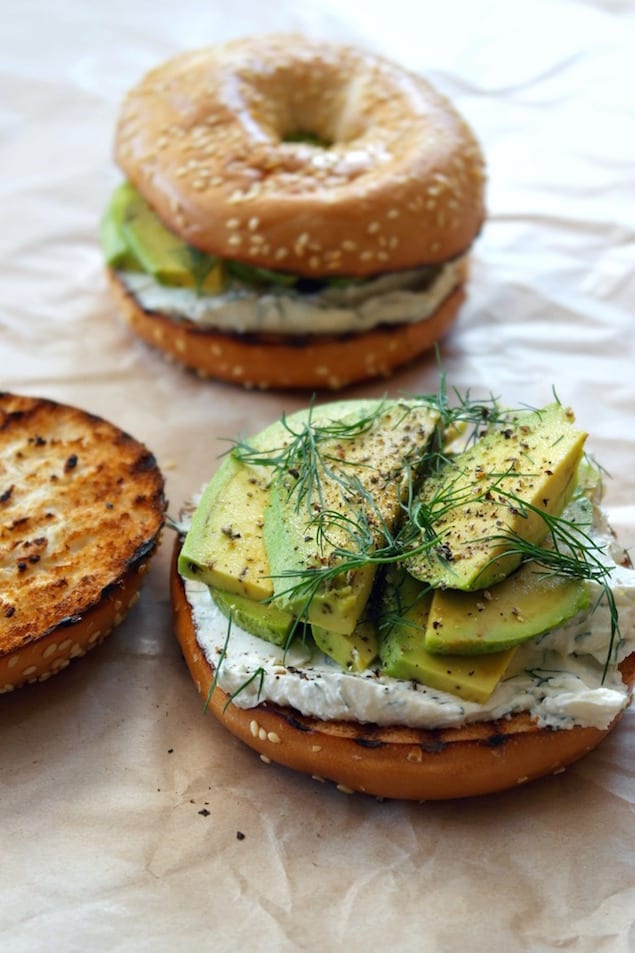 www.dontfeedaftermidnight.co.uk
Dill Avocado Bagel
Avocado toast is all the rage, and we're on board. It doesn't get much better than toasted bread topped with creamy avocado. That is, of course, unless we're adding a nice, dense bagel to the picture—this may be an improvement on an already perfect (albeit trendy) combination. Find the recipe here.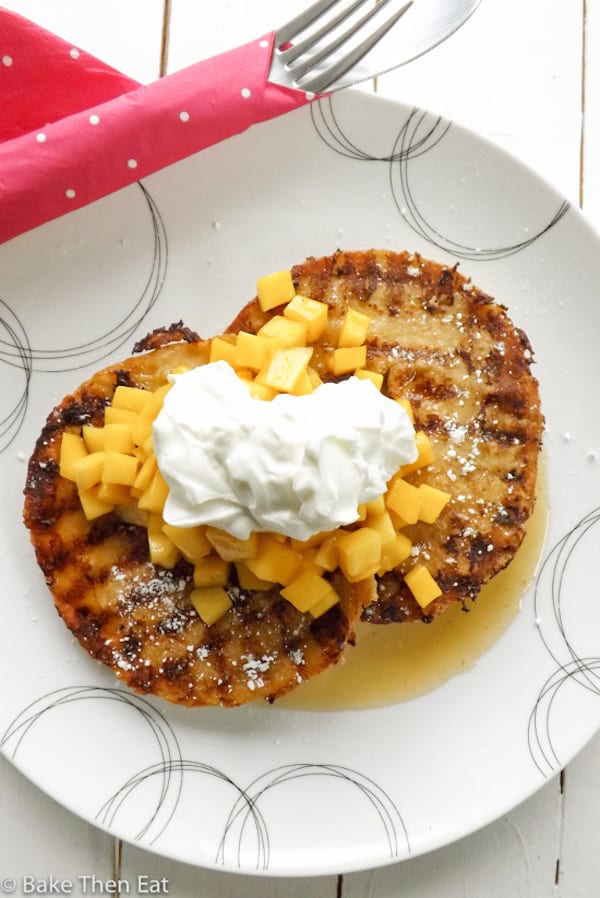 http://baketheneat.com
French Toast Bagels with Maple-Mango Salsa
French toast and bagels are both top contenders on our list of breakfast items we adore, so we're pretty excited about this combination of our favorites. It's topped with a maple syrup and mango salsa for a super-sweet tropical twist. Find the recipe here.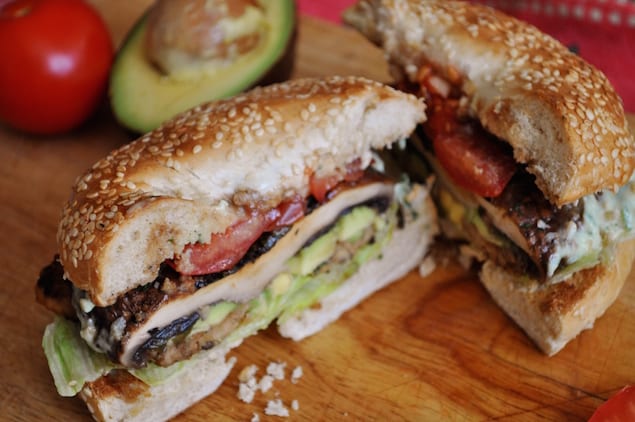 https://anodetomungbeans.wordpress.com
Portobello Bagel with Tempeh Bacon and Garlic Cream Sauce
Calling all vegans (and hey, non-vegans too), this bagel sandwich is a hearty, filling meal sans-meat. It has the rich flavor of portobellos, salty tempeh bacon and creamy garlic sauce. Find the recipe here.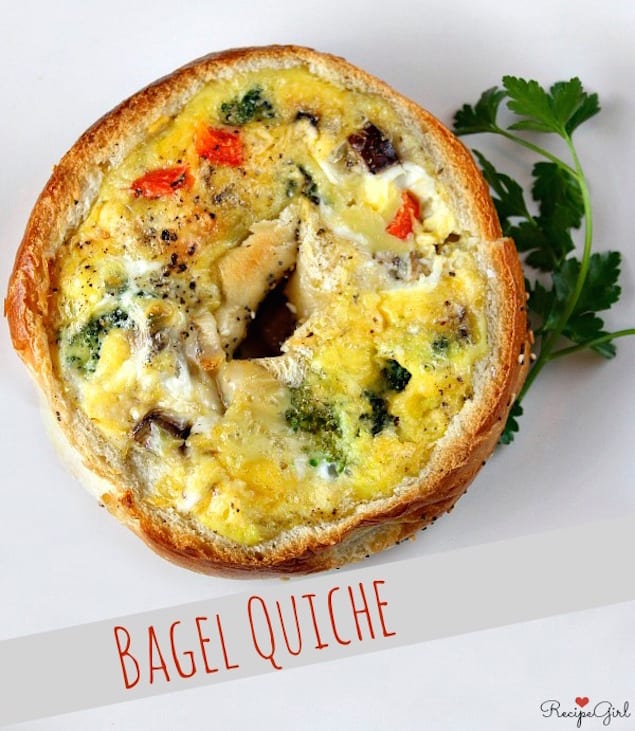 www.recipegirl.com
The Bagel Quiche
This recipe is shockingly brilliant, face-palm easy, and your new "quick, I need to impress" breakfast item. We're pretty excited about it. Find the recipe here.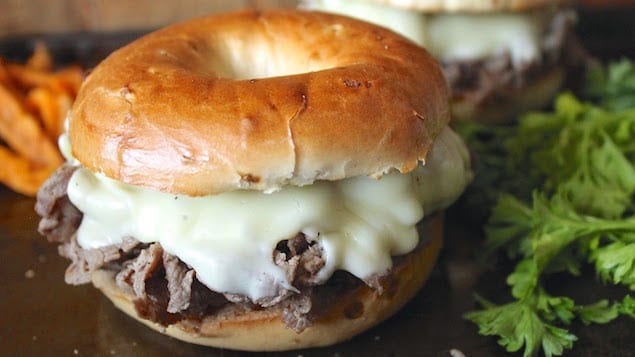 www.ingoodflavor.com
Steak and Cheese Bagel
Take your bagel up a notch with some Philadelphia flare. Steak and cheese meets breakfast—it's a win-win marriage if you ask us. Find the recipe here.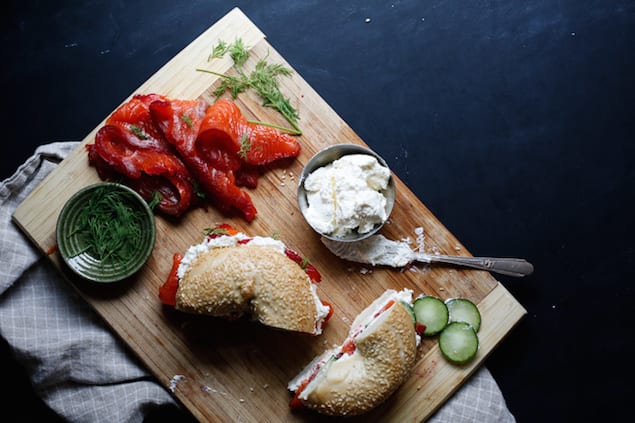 http://chocolateandmarrow.com
Beet and Horseradish-Cured Salmon Bagel
It's time to elevate things a bit. Here, thinly sliced cucumbers, cream cheese and cured salmon make for a sophisticated lunch. Find the recipe here.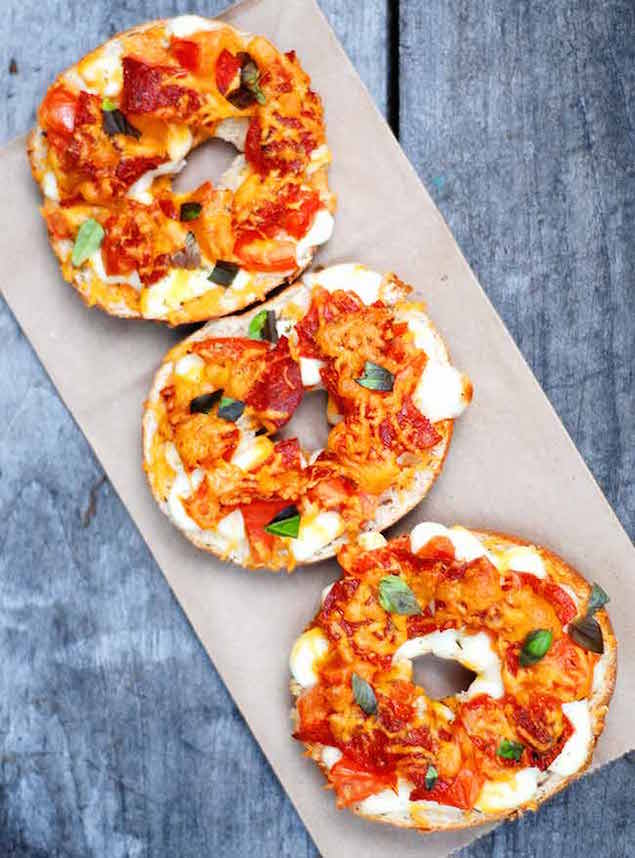 www.mightymrs.com
Homemade Pizza Bagels
C'mon, who doesn't love bagel bites? These at-home pizza bagels off all the deliciousness of our favorite greasy, frozen food—minus the frozen, greasy part. Find the recipe here.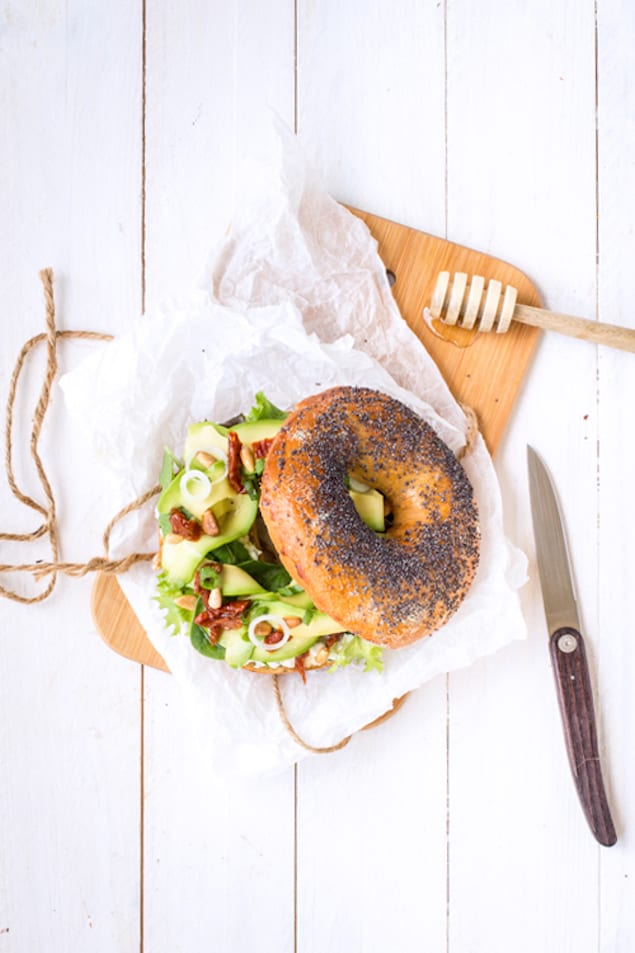 http://laraffinerieculinaire.com/
Goat Cheese, Sun-Dried Tomato, and Avocado
Tangy goat cheese, creamy avocado and savory sun-dried tomatoes create a bagel sandwich you'll want to make again and again and again… and again. Find the recipe here.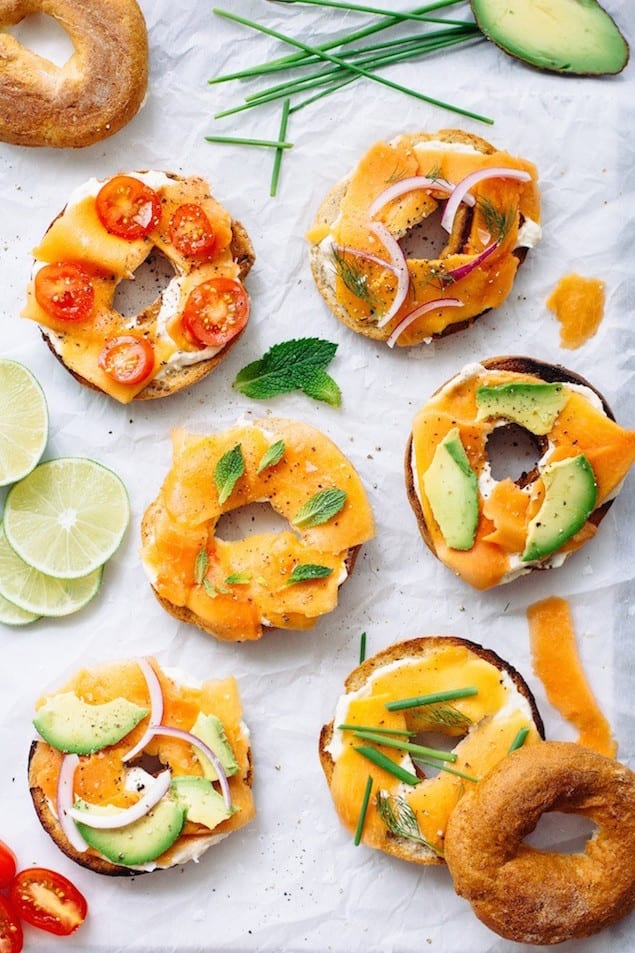 http://nutritionstripped.com
Vegan Papaya Lox Bagel
Surprise, surprise, there's no salmon in this vegan lox bagel. Papaya serves as a slightly sweet substitute for those of us who aren't fans of the salmon traditionally used, and it adds a beautiful punch of color. Find the recipe here.
www.yourhomebasedmom.com
Flavored Honey Butters
Maybe you don't want to go all out in your bagel experimentation. That's fine with us, but you should at least try these flavored honey butters (there's peach, cinnamon and blueberry variations). They're to die for. Find the recipe here.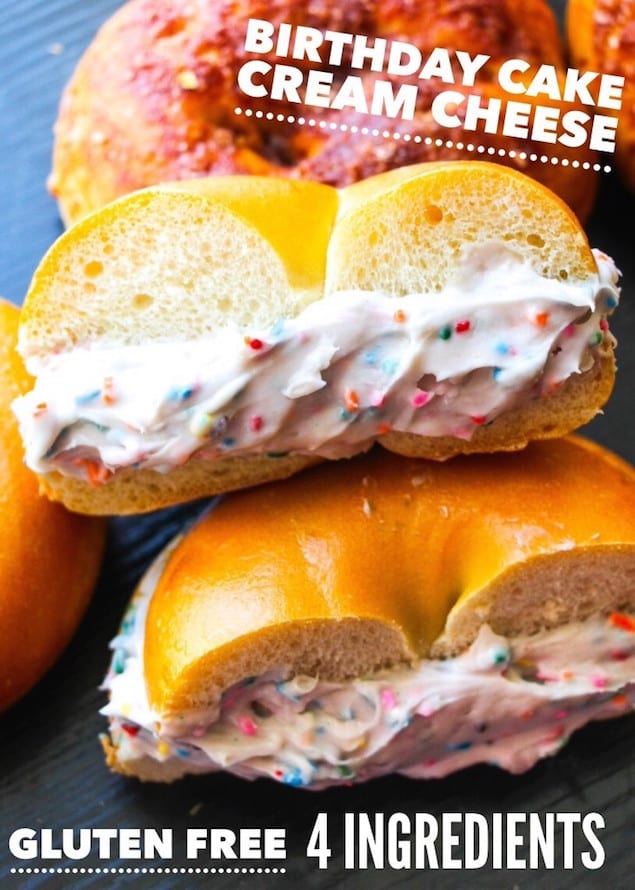 www.layersofhappiness.com
Funfetti Cream Cheese
Welcome to the wild side (as wild as bagels can get, we guess). This sweet bagel topping is the perfect way to enjoy dessert for a meal sans judgement. Bonus: this version is gluten free, so save your cake mix for another day. Find the recipe here.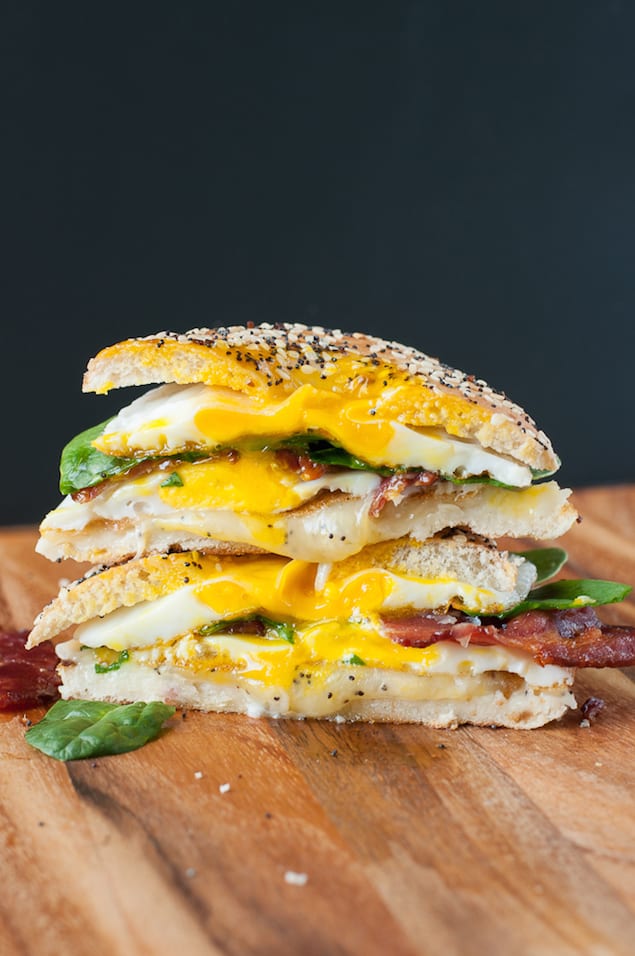 http://peasandcrayons.com
Grilled Cheese Breakfast Sandwich
We're bringing grilled cheese-style bagels back again, this time for breakfast. We think a bagel topped with bacon, eggs, cheese and spinach is the perfect way to start your day. Find the recipe here.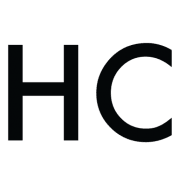 Relish
Offering more than 14,000 recipes plus features and DIYs on cooking, dining and entertaining, Relish celebrates America's love of food. Relish is about honoring cooking traditions while exploring new trends and ideas, which is why millions of people turn to both Relish.com and Relish Magazine for special occasion recipes, quick and easy weeknight suppers and culinary adventures.