While you're waiting for the ribs to roast, let your family have a preview of your culinary skills with these delicious and fun grilled appetizers.
By Lauren Clason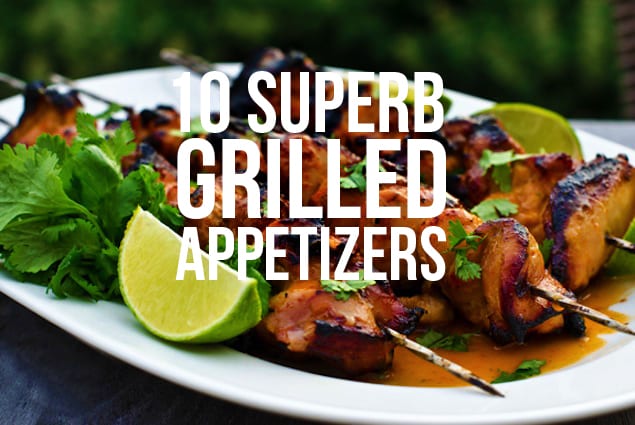 1. Grilled Stuffed Jalapeños
These bite-size poppers stuffed with cream cheese, tomatoes and onions will start your dinner party off with a bang. Get the recipe.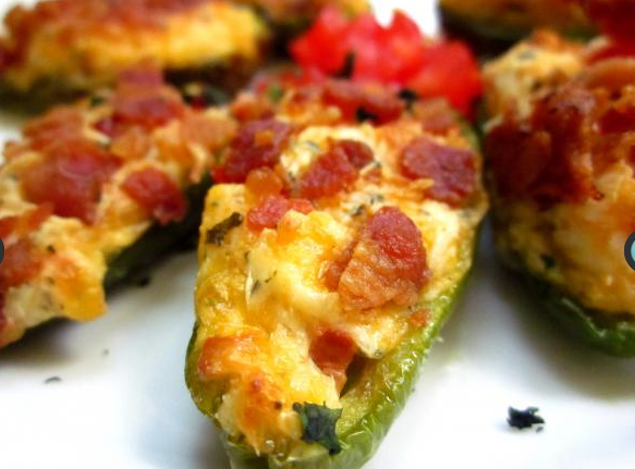 food.com
2. Grilled Stuffed French Bread
Sometimes the best things in life are simple, like french bread and mozzarella cheese. A little tomato pesto doesn't hurt, either.
Get the recipe.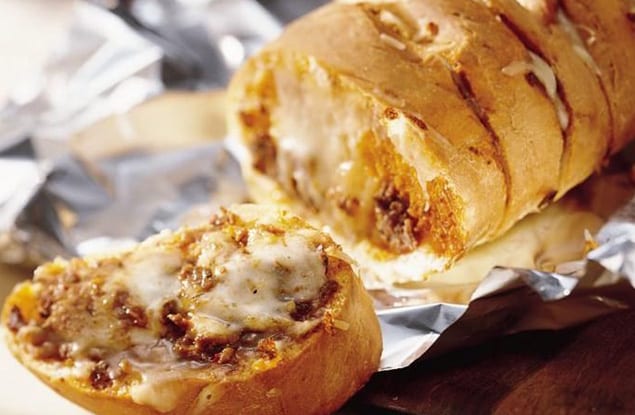 bettycrocker.com
3. Grilled Chicken Skewers with Sweet Chili BBQ Glaze
Sweet Asian chili sauce and honey barbeque sauce offset savory chicken, mustard, onions and garlic pepper. The perfect bite-sized appetizer, no dishes or silverware required. Get the recipe.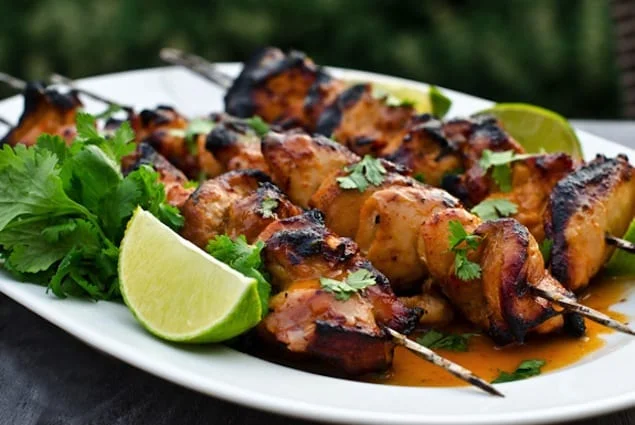 www.huffingtonpost.com
4. Grilled Lime Shrimp with Corn Tostadas
These citrus-spritzed crustaceans are fabulous on a mini tostada, and perfect with a light summer beer.
Get the recipe.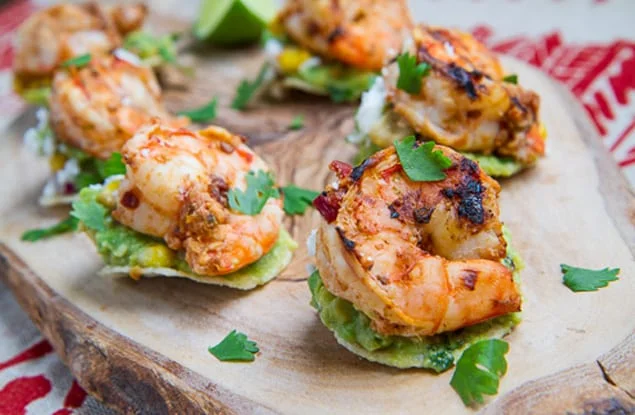 youramazingplaces.com
5. Grilled Steak and Potato Bites
Steak and potatoes are usually the stuff of a hearty meal, but you can keep things on the lighter side with these bite-size versions. Get the recipe.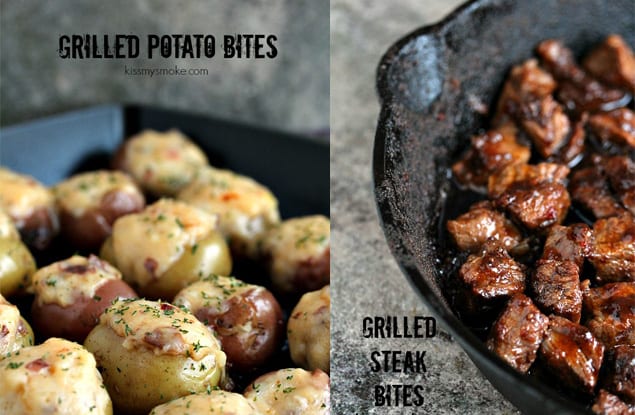 kissmysmoke.com
6. Grilled Cheese Roll-Ups
Here's something your kids will love. Grilled cheese in finger food fashion. I bet you won't hear any of the adults complaining, either. Get the recipe.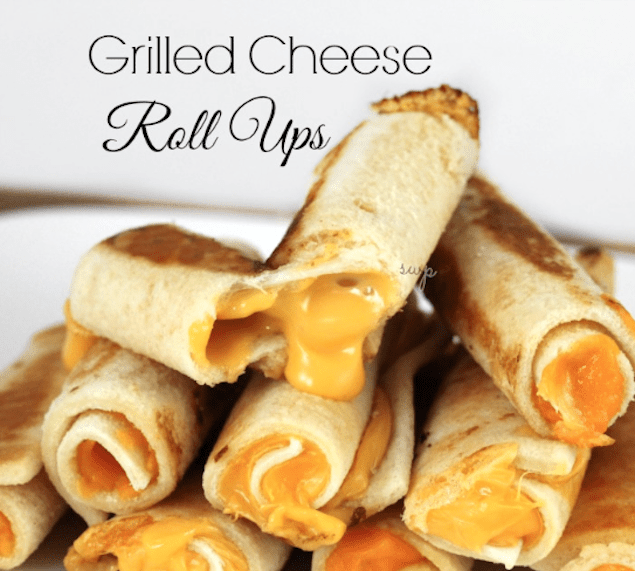 spendwithpennies.com
7. Sausage Kabobs Glazed with Balsamic and Fig Preserves
Nothing says summer like meat on a skewer, and these kabobs have enough of a fruity twist to keep the crowd interested.
Get the recipe.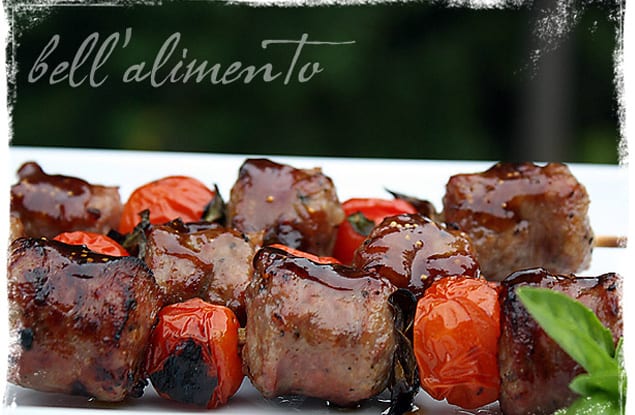 bellalimento.com
8. Grilled Maple Bacon Wrapped Tater Tots
Turn everyone's favorite potato up to eleven with a casing of crisp maple bacon. Get the recipe.
See Also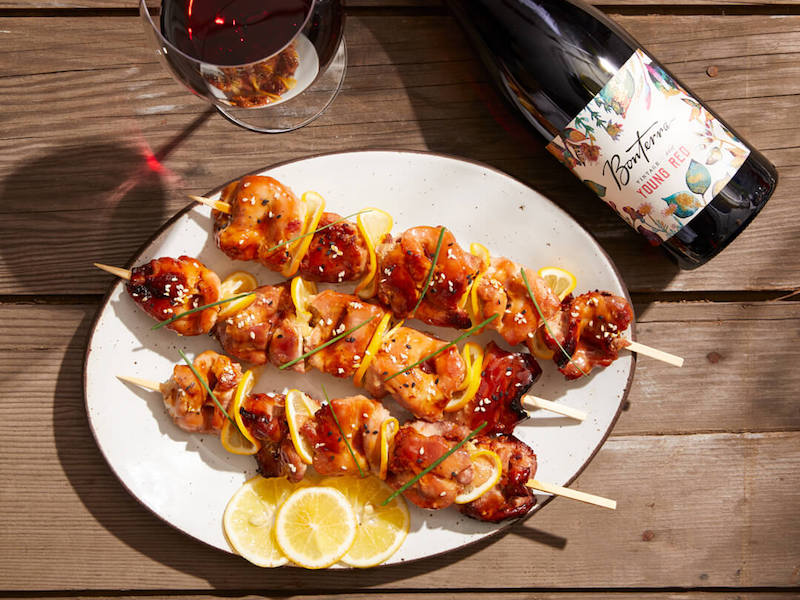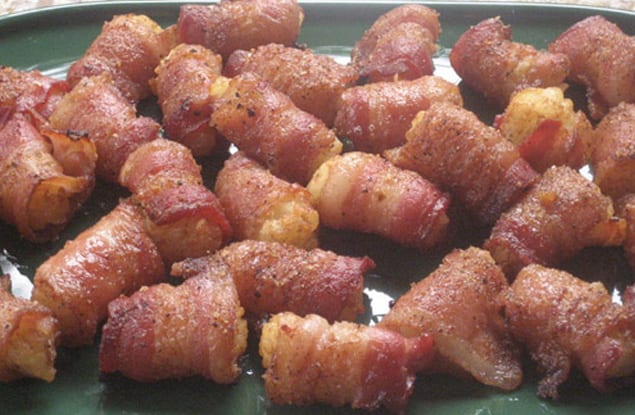 dizzypigbbq.com
9. Grilled Summer Squash with Mediterranean Olive Filling
This recipe is not only healthy, but easy to sub with you favorite veggie of choice. Get the recipe.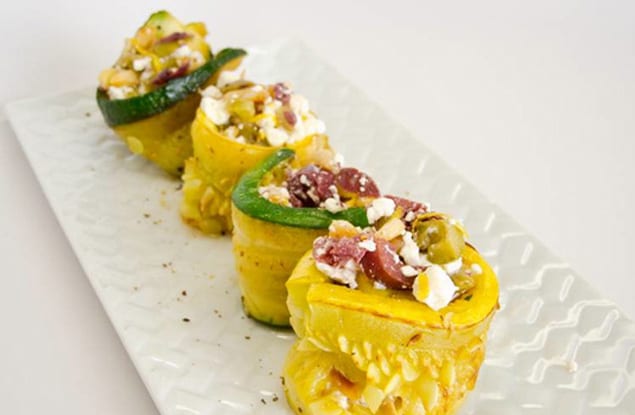 lindsayolives.com
10. Grilled Margherita and Olive-Fontina Pizzas
For a little more work-intensive app, try this Mario Batali take on the Bagel Bite. With Moroccan olives, Fontina cheese and pine nuts, you'll want to trash that pizza box you have in the freezer. Get the recipe.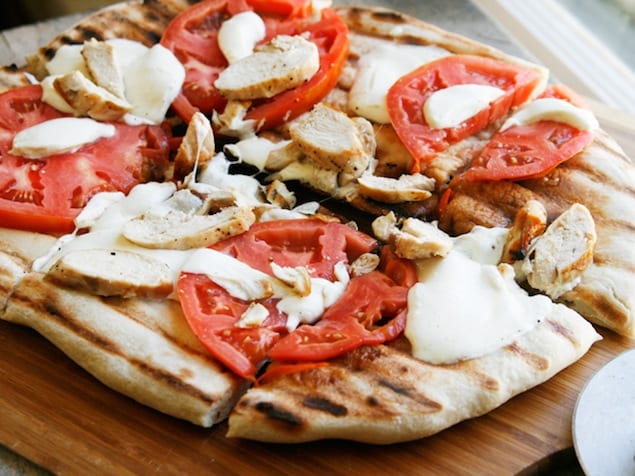 www.momtastic.com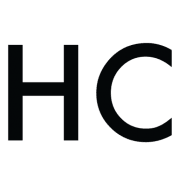 Lauren Clason
Lauren is a freelance writer based in Washington, DC. She is known to order the most bizarre thing on the menu when dining out, and she still calls her mother when she can't remember Grandma's recipes.