Is this the best Apple Strudel in the world?
Possibly.
After a long trip traveling along the Danube River and finally ending up in Vienna, I found the perfect Apple Strudel.
Crispy on the outside + warm apples on the inside = this is what dreams are made of
Pastry Chef Georg Hölbl of  Palais Hansen Kempinski Vienna shares his grandma's apple strudel recipe for those who want to create this iconic dessert at home.
See Also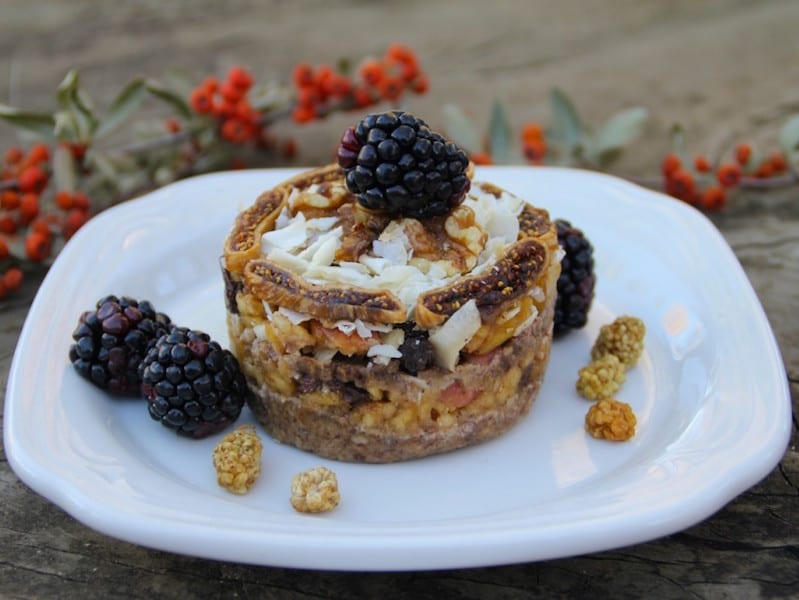 If you get a chance, pop into the lobby at the Palais and watch the meter-long apple strudel being wheeled out for afternoon tea, known as Jause in Austria.
A bell rings when the apple strudel is presented in the lobby, fresh from the oven and still warm. Definitely have it with a generous helping of ice cream or vanilla sauce and powdered sugar.
The Best Apple Strudel In The World
Ingredients
Pastry/Dough:
300

g

cake flour

150

g

water

50

g

grape seed oil

2

g

salt
Filling:
1

kg

apples

500

g

granulated sugar

200

g

raisins

200

g

almonds

100

g

bread crumbs

finely grated

5

g

cinnamon powder

2

pcs. of lemon peel
Instructions
Prepare the dough one day in advance since it needs some hours of rest. Mix flour, water, oil and salt slowly into a homogeneous dough in a mixing bowl. Form a ball with the dough, spread with oil and leave it well-covered with a clingfilm in the fridge overnight.

Peel the apples, remove the apple core and cut the apples into small pieces (2×2 cm). For the filling, mix all the ingredients together and leave to rest for approx. 1 hour.

Carefully pull the dough with the hands until it is large and very thin, then put the dough on a floured cloth and spread liquid butter on the dough.

Place the filling compactly at the bottom end over the entire width and carefully roll the strudel, fold the edges. Bake in the preheated oven at 200 °C for about 25 minutes.
Michelle Tchea
Michelle Tchea is a 4-time bestselling author. Her books include, Building a Perfect Meal, My Little SoHo Kitchen, Signature Dishes (Australia's Best) and Chefs Collective. Her work can be found in other leading luxury travel and food magazines including Travel+Leisure Asia, SMILE, NUVO Magazine and The Telegraph