Smoothies are great, so hey, why not try this one at home. It's delicious and packed with nutrients.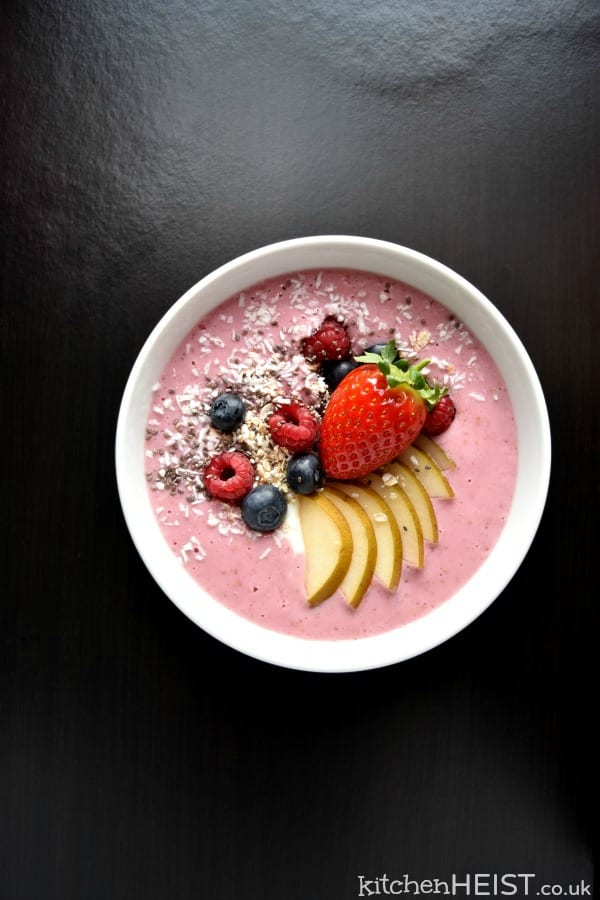 Berry, Pear and Almond Smoothie
Recipe Type:
Smoothie, Drink
Ingredients
150g (1) Pear, seeds removed
110g (6) Strawberries, tops cut off
50g (1.7 ounces) Raspberries
25g (0.88) Honey
225g (8 ounces) Almond Yogurt
Instructions
Blend all the ingredients into a smoothie. Couldn't be easier/more delicious/healthy. Enjoy!!
Optionally serve in a bowl and garnish with varying quantities of chia seeds, desiccated coconut, berries and toasted rolled oats. If one of them is not to your taste, feel free to skip it.
Notes
Great served as a drink or in a bowl to be eaten with a spoon.
If you like to thin it down add almond milk, regular milk or even a touch of water will work.