Partner post: Discover the European grape, Garnacha/Grenache.
Garnacha aka Grenache aka "The Mediterranean Grape" is one of the world's oldest grape varietals. Being extremely versatile and delicious, it's a classic for a reason. This famed can be found growing in countries around the globe, but truly thrives in its hometown European regions in northeastern Spain and southern France.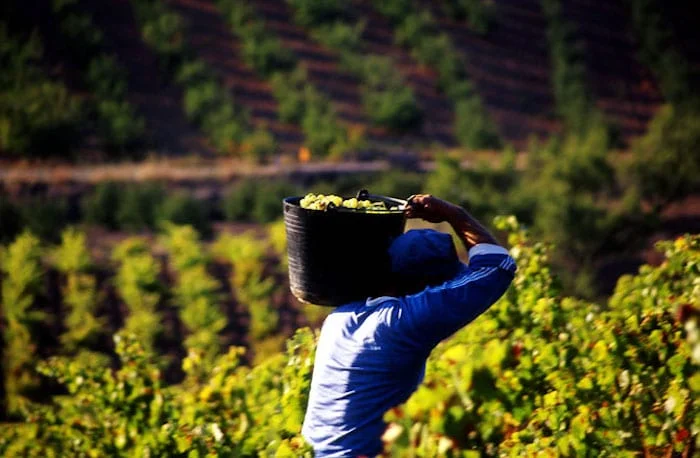 Garnacha or Grenache, which is it?
It's both! Grenache is the name you might often find printed on wine labels outside of the French region or even on GSM blends (guess what the G stands for?), but the locals in Spain will always be calling it Garnacha. Rest assured, whichever you read, it is the same grape. Just like Australia's Shiraz and Syrah!
No matter what you call it, these grapes thrive in hot, windy, dry Mediterranean climates and pair superbly with Mediterranean foods. Today it can be found growing outside of Europe too, namely in Africa, Australia, and California. This grape has had a long and storied history, but in the last 20 years it has gone through a beautiful transition that we love.
In the past, Grenache has been a grape primarily found in blends. These blends were delicious and quality, but didn't really give the great grape a chance to shine. Today's generation of winemakers is giving Garnacha that chance. Combining modern growing techniques with old vines and traditions, vineyards are growing better Garnacha grapes than ever before that really speaks to their terroir and are unique enough to be made into a wine that is all their own.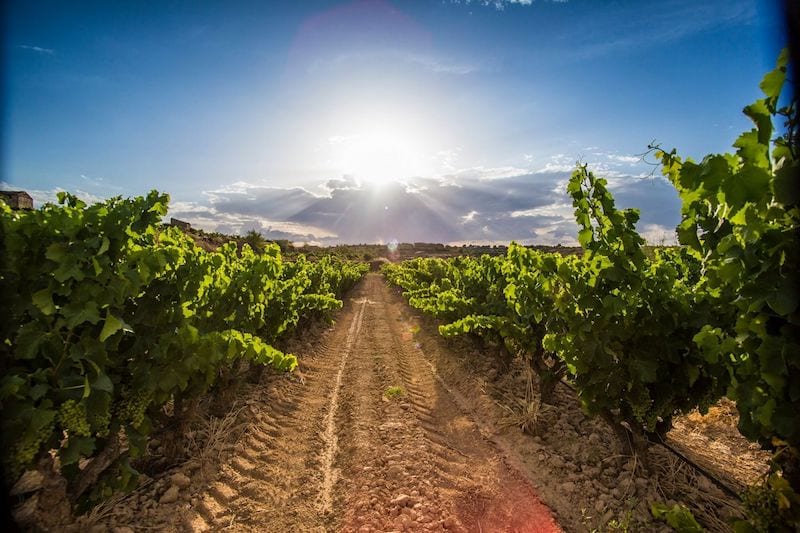 Are Garnacha wines only red?
Nope! The good news is the Garnacha grape can make some full-bodied whites, very interesting rosés, delicious fortified and sweet wines, exciting sparkling wines, and yes… elegant reds. Fun fact, Grenache is one of two main grapes that can go on to produce red, white, rosé, sparkling, and sweet wines.
Because of its range, there's no better grape than Garnacha to do a varietal-paired dinner with. Start with a white, rosé or sparkling cava with the lighter starting courses and move on to a bottle of red Grenache with the main course. For a grand finale, finish things off with a sweet, fortified Garnacha wine.
Here's a further look into the different wines of Grenache.
Whites
Garnacha whites come in a wide range. While all being high-quality, we love that these wines can be dry or sweet, fruity, floral or mineral-forward. Each bottle will express its own region and terroir in a beautiful way.
Rosés
We can count on Grenache rosés to be interesting. (We've all had a boring rosé this summer, right? No more!) These wines are made from the red Garnacha grape being pressed and fermented with the skins and stems to give them a vibrant ruby color. You can count on these wines to have big strawberry and red fruit notes and just the right amount of acidity to be refreshing.
Reds
Get ready to have your socks knocked off by Grenache red wines. They are seriously impressive! We love the array of red wines that come from these grapes. From light to medium and full-bodied, there's seriously one for just about every occasion. When you walk into a wine shop and head to the section with Garnacha wines, you can be sure that the lighter-bodied bottles will be fruit forward with minimal tannins. It's a great wine with a variety of main dishes, appetizers and cheeses. The full-bodied Grenache wines will have earthier flavors or maybe leather notes, more tannins and even a touch of spiciness on the finish. Each sip will feel fuller and more round on the palate than the lighter reds. We love these wines with braised and grilled meats.
Fortified Wines
Because of the grape's high sugar content, Garnacha is a perfect grape for turning into a fortified wine. Often made in France, these red or white fortified wines usually go by the name 'vins doux naturels'. We love to enjoy these wines at the end of a meal in lieu of dessert.
Sparkling Wines
The array is vast, isn't it? Garnacha grapes can go on to be sparkling wines too. Look for elegant blanc de noirs cava with well-integrated bubbles and fine and delicate fruity aromas. These wines are pleasant and refreshing. We love to kick off a meal with a glass of sparkling wine and easy appetizers or even enjoy some at the end of a meal for dessert. It's a perfect choice for a celebration wine and it's super affordable too.
Once picked and pressed, the grapes are fermented at a low temperature and in new oak barrels to keep its fresh flavor profile in tact.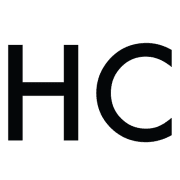 Honest Cooking
The Honest Cooking editorial team handpicks inspiring culinary stories to share with you that we think are beautiful. We strive to create an inspiring place for culinary exploration, salivating recipes, interesting personalities and stories.