Jerri Green with a deliciously crispy beer batter fish fry.
By Jerri Green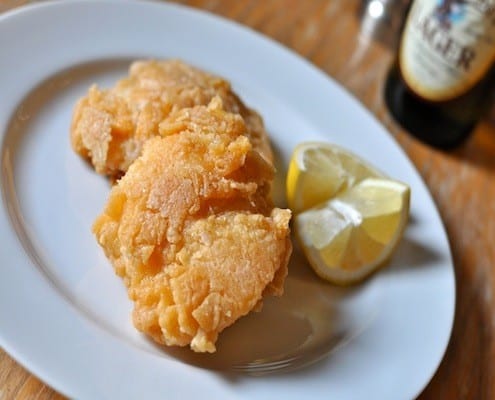 My husband made up a song many years ago when we were walking on a bridge in the Bahamas about some fish he saw swimming by. He said, "You know what they are saying? (singing now) I'm a fish, fish, fish…swimming in the ocean…don't eat me for dinner…I'm a fish." Its a catchy tune. In fact, it is now sung by both my husband and my son almost daily. Strangely enough, they both still eat fish. I'm with Nemo's friend Dory – fish are our friend, not food. However, if you do eat fish for dinner you should try this recipe. I found it on The Culinary Chronicles, where it was called "Muggles' Fish and Chips."  This is my simplified version to feed one large carnivore and one little omnivore.
A delicious beer battered fish fry recipe.
Ingredients
3 pieces of cod
¾ cups of flour
¼ cup of cornstarch
¼ tsp cayenne pepper
¼ tsp paprika
1 tsp of kosher salt
1 tsp of baking powder
⅓ cup of lager beer
vegetable oil
lemon
Instructions
Place enough vegetable oil in cast iron skillet til ½ inch high.
Heat on medium.
Combine all the dry ingredients except the salt and baking powder in a mixing bowl.
Place ⅔ of the mixture in a baking sheet and spread it out.
Pat fish dry and salt.
Add baking powder and beer to remaining dry ingredients in bowl and combine.
Coat fish in dry mix (in baking sheet) first, then in batter (in bowl), then again in dry mix.
Place fish in hot oil.
Turn after a few minutes, when crust is golden.
Remove and drain on paper bag or towels.
Squeeze fresh lemon before serving.
My boys ate this fish up…for dinner. I ate roasted asparagus instead. You're welcome fish.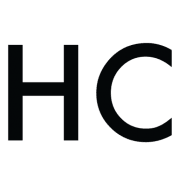 Jerri Green
Jerri Green is a vegetarian that lives with and loves a self-proclaimed carnivore. She makes meals work for everyone while juggling the mounting demands of motherhood. Nothing fancy but always fresh, she draws on her southern heritage to bring satisfying food to the table each and everyday.