Spring is a wonderful time of the year to enjoy this beautiful  asparagus with lemon and garlic Recipe. A simple, quick Italian side dish. Ready in 10 minutes.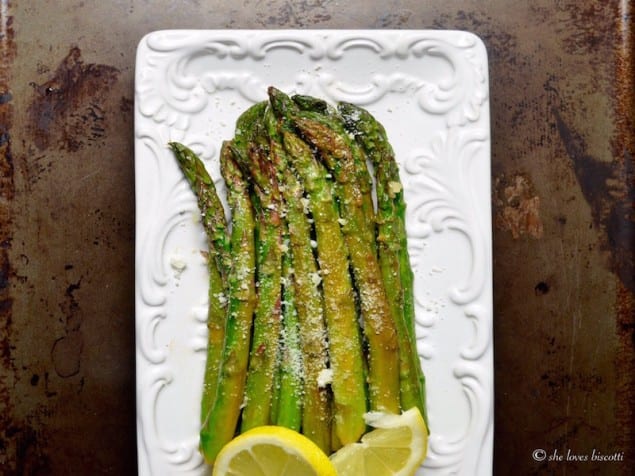 The arrival of spring ensures blossoming fruit trees, tulips and of course asparagus! What a wonderful time of the year to enjoy this Sauteed Lemon Garlic Asparagus Recipe. A simple, classic Italian side dish. Do you ever wonder why the simplest of foods always seem to taste so good?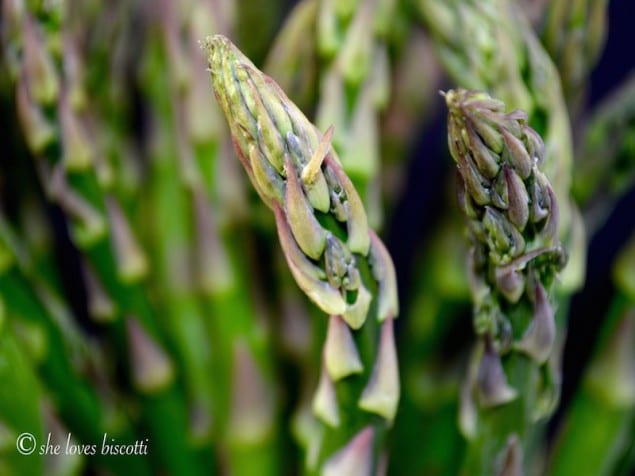 The secret is simply to use fresh ingredients. Mediterranean cooking exemplifies this concept. Whether it's the olive oil, the freshly picked tomatoes or the homemade pasta made with the best semolina flour…the combination of just a few simple ingredients will often result in an unforgettable explosion of flavor.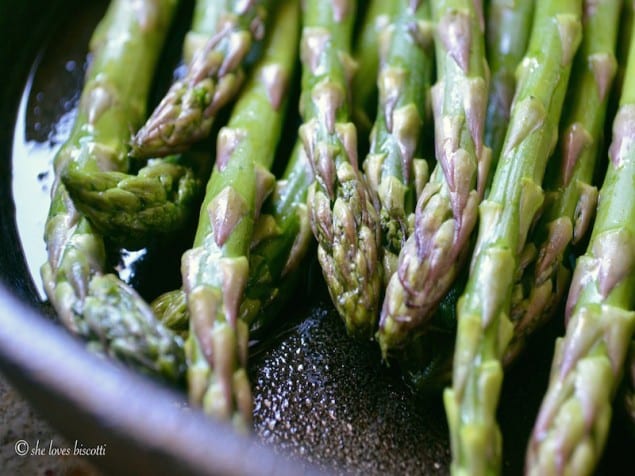 When asparagus is simply prepared, it's "herby" and woodsy flavors are highlighted. Freshly picked asparagus will soon make an appearance in the farmers' market. I would encourage you to encourage your local farmers. Make sure to pick asparagus with tips that are compact and tight. Always look for a bright green color and the spears should be firm to the touch. In other words, asparagus should not be flexible. When you grab the bottom and the middle part of each stalk, and try to bend it, it should break naturally. If it doesn't, the asparagus might not be as fresh as you think.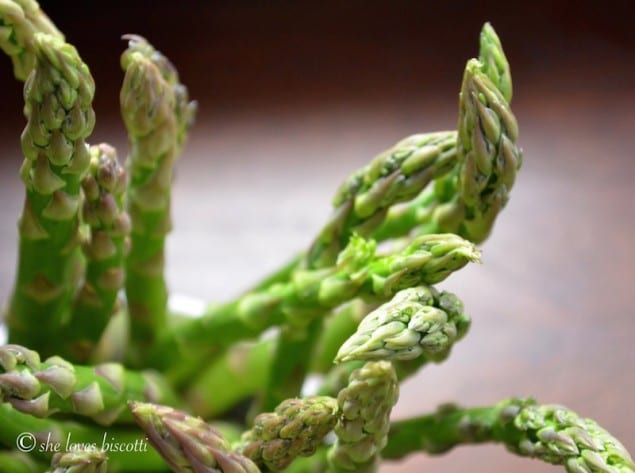 If you are not using your asparagus right away, remove any elastic bands or ties wrapped around the base or the head of the stalks. Wrap your stalks in damp paper towels and place loosely in a plastic bag. You should try to use them within 2 days of purchase to ensure maximal freshness.
See Also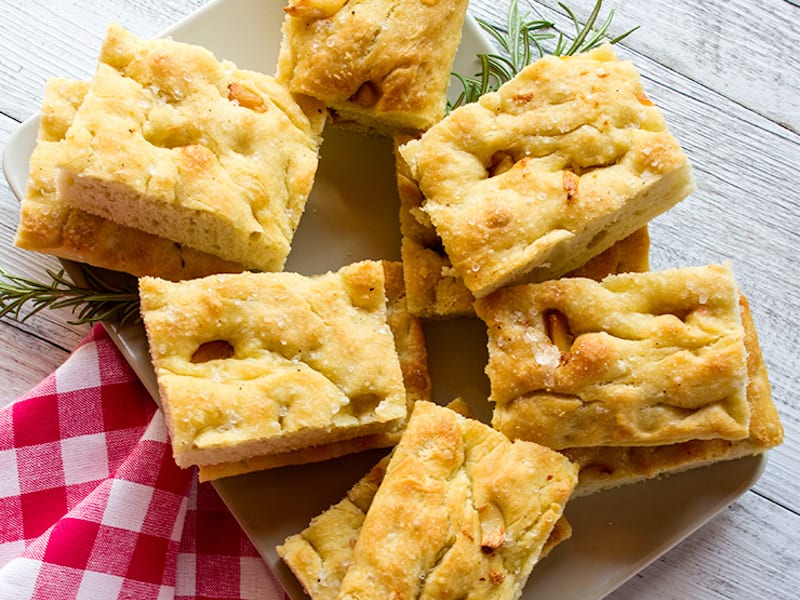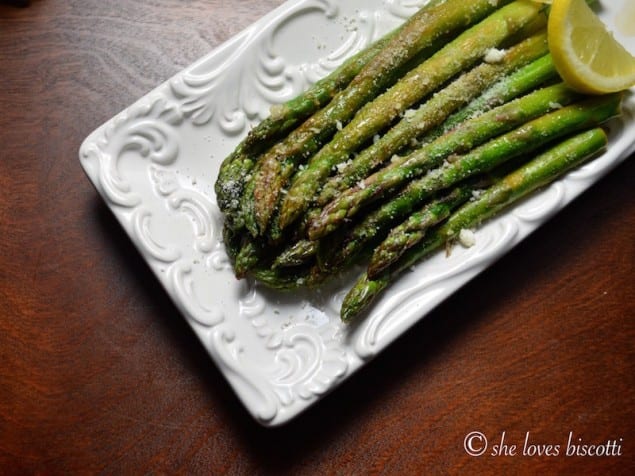 Asparagus are considered to be nutrient powerhouses-packed with essential vitamins, minerals, antioxidants and fiber! They can be steamed, boiled, stir-fried, roasted or even barbecued. Their versatility allows them to be used in countless ways in so many recipes. Today, I wanted to share this Sauteed Lemon Garlic Asparagus Recipe. It's one of the easiest, quickest and tastiest methods I have of preparing this awesome vegetable.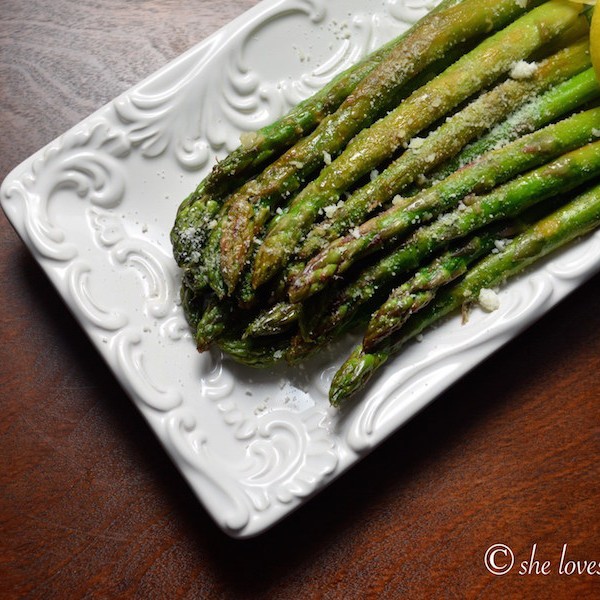 Angela
Ingredients
1

bunch

about 1 pound fresh asparagus (bottom trimmed)

3

tablespoons

extra virgin olive oil

3-4

garlic cloves

minced

Juice and zest of 1 lemon

freshly squeezed

salt and pepper to taste

1-2

tablespoons

grated cheese

Romano, or Parmesan
Instructions
Place a large skillet over medium-high heat.

Add the olive oil.

Add asparagus and saute for about 3-5 minutes (should be crisp tender).

Add minced garlic cloves and cook for about 1 minute.

Remove from heat.

Add lemon juice, salt and pepper.

Toss to combine.

Sprinkle with cheese and serve hot.
Maria Vee
Hello! My name is Maria, Canadian-born and Italian-raised. By day, I work in a health institution, but by night, I cook, bake, and blog. I guess I get it from my mom, who I truly believe spent most of her adult life in the kitchen (and loved every second of it)! Recently it became important to me to fix up, document, and post some of her treasured recipes; I wanted my own kids to get a taste for the legacy she left behind and to continue to honour the traditions she set up when she was alive. I crave the simple things in life, most of all enjoying some good food with my beloved family and friends.