These healthy banana muffins are ultra easy to make, ultra healthy, and no one will believe they are gluten-free! Under 60 calories per muffin, They are soft, moist, and packed with banana flavor. Also, low-sugar and dairy-free!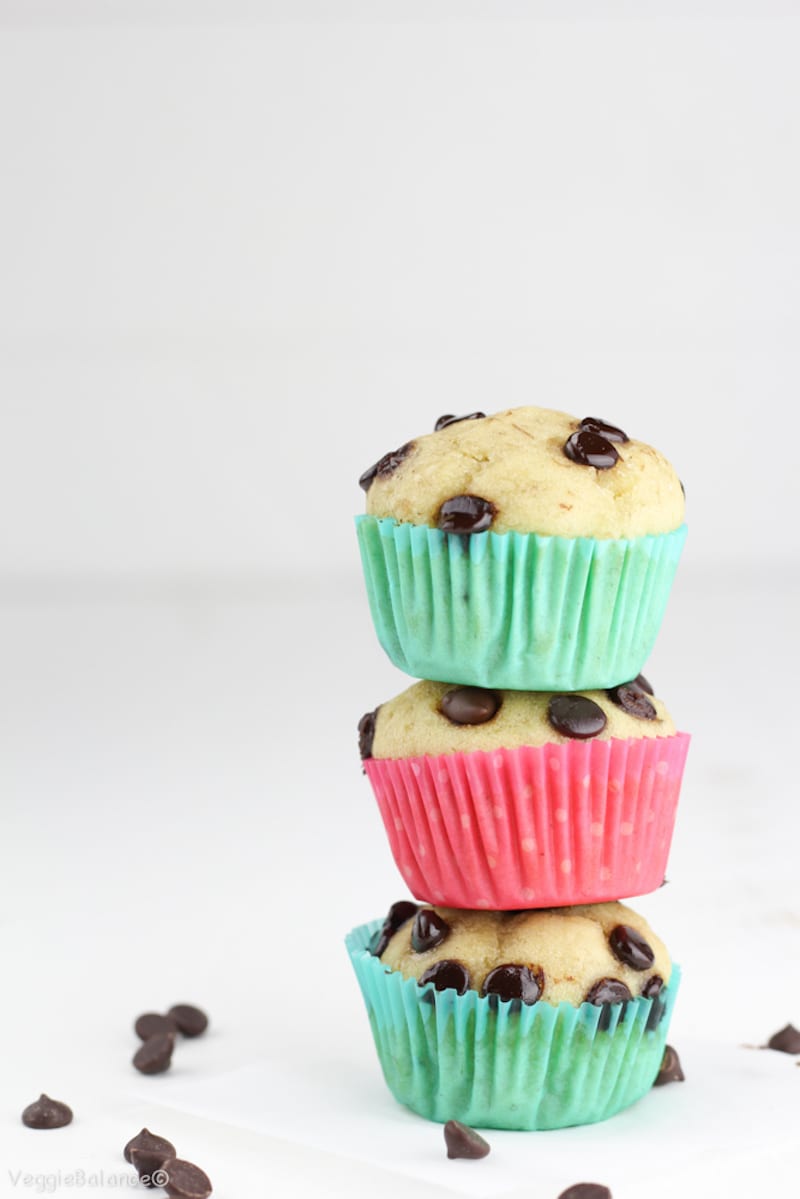 It's official; I'm on a mini muffin craze. These healthy gluten-free banana muffins are contributing to this obsession. Can I eat these 24/7 every day, please?
Of course, my mind is now going crazy with mini muffin ideas. Chocolate–we need more chocolate, like double chocolate chip mini muffins. But that is for another time.
Just like my tapas obsession, these mini muffins will run their course. I appreciate you for hanging on to this food obsession roller coaster.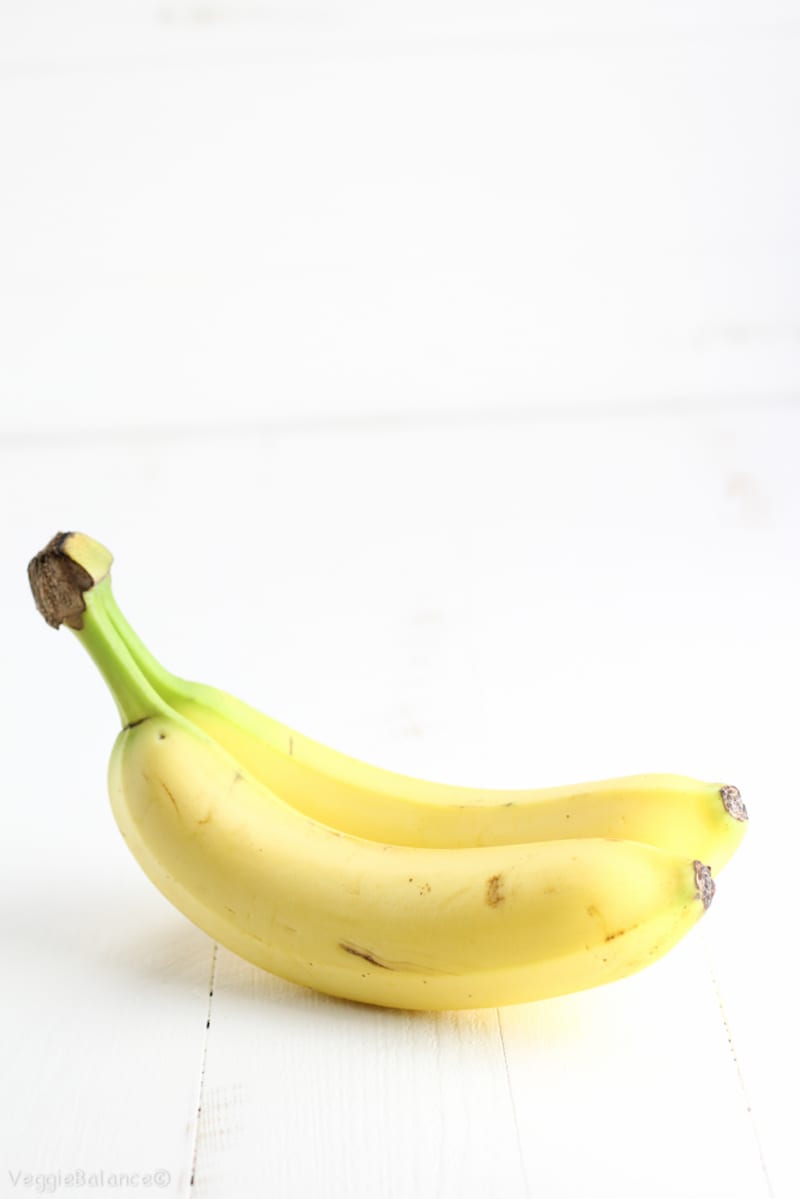 All you need are 6-Ingredients–well, seven if you want a few chocolate chips on top of each muffin. (And who doesn't like a little chocolate with their breakfast?)
Now don't get me wrong–last week's Lemon Poppy Seed Muffins were out of this world good, however, they don't have chocolate.
Am I totally biased by admitting that, if there is chocolate in a muffin, it automatically wins over anything else??
Actually, don't answer that. I think I already know the answer.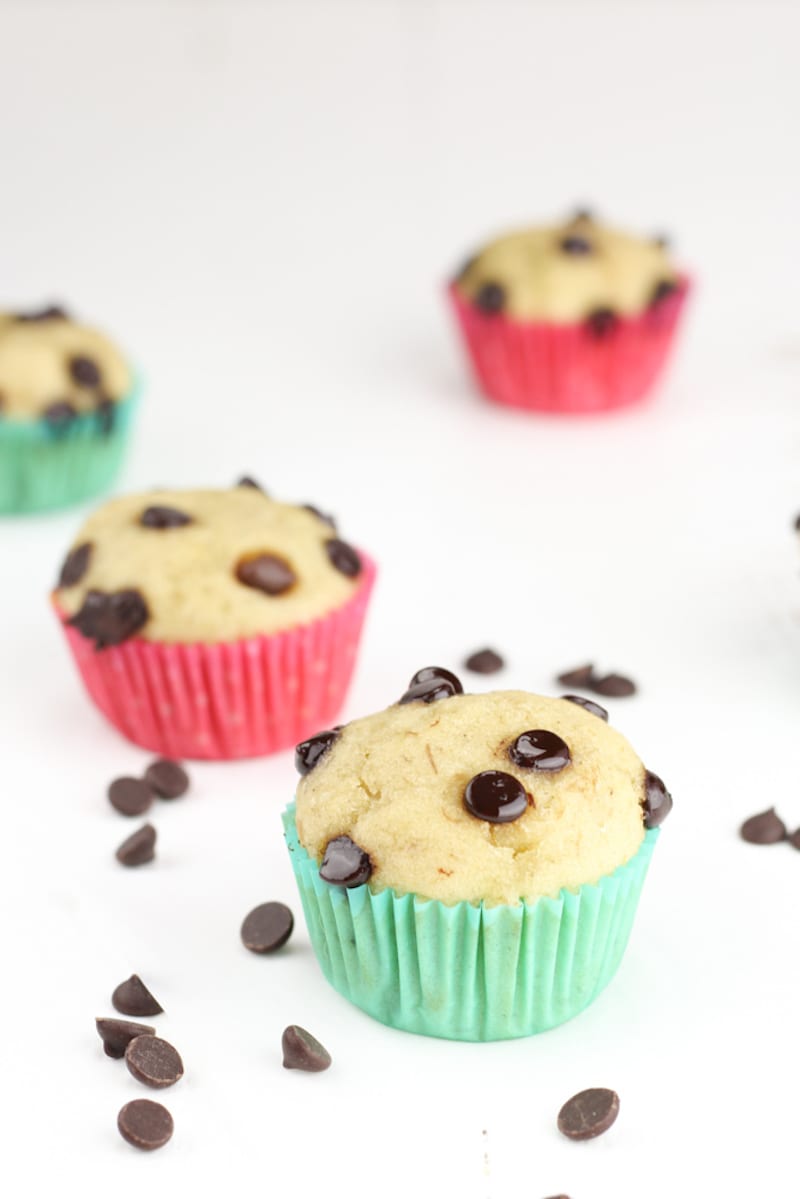 These miniature banana muffins are essential to get through the day. They are low-sugar, dairy-free, and gluten-free.
Lately, I've been liking organic cane sugar for my baked goods. You can sub with your favorite sweetener (example: organic honey) and they will still turn out perfect.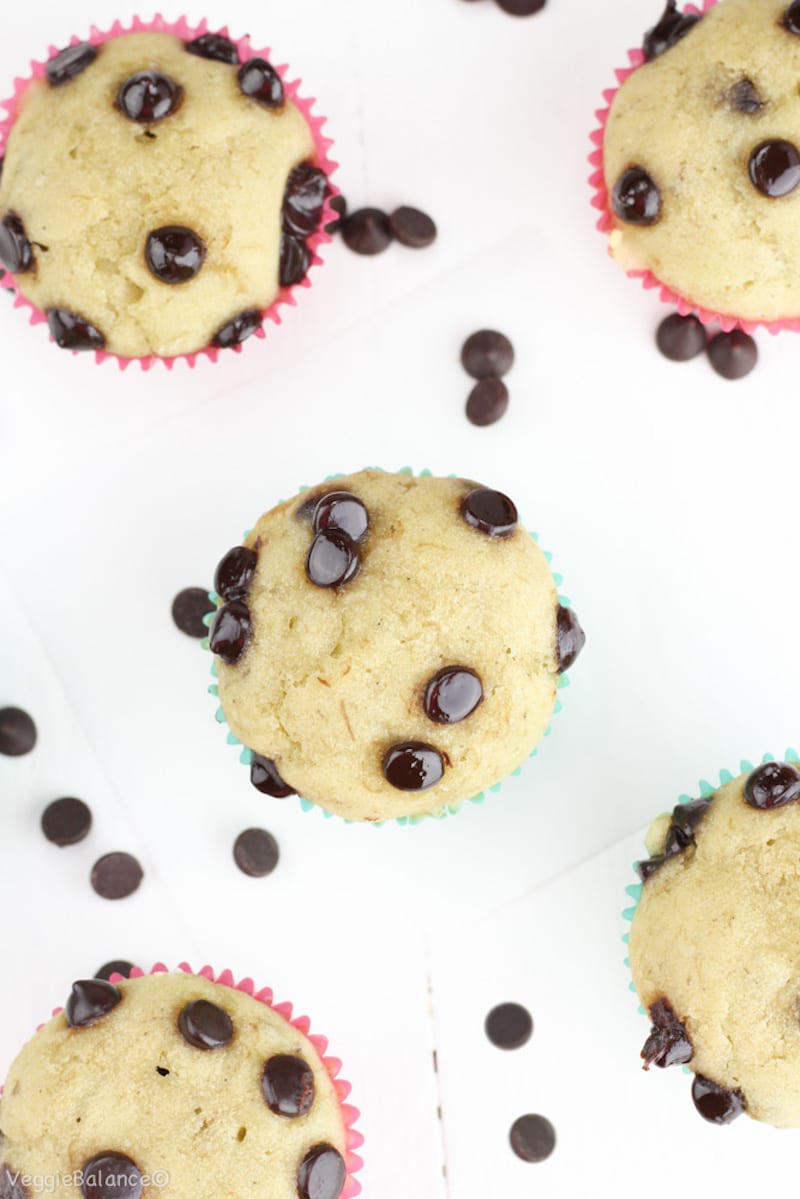 With the natural sugars and sweetness coming from the banana, we need very little additional sweetness to send these into the next world delicious. Well, we need the chocolate. Again, my opinion.
TIP: It is very easy to over bake mini muffins. I strongly advise keeping a close eye on these. Bake for the lowest time and then, if toothpick still doesn't come out clean, continue for one more minute of baking. It doesn't take much for these to become chewy if over baked.
Every morning I pull myself out of bed and make myself a hot cup of green tea to go with these tiny, soft, moist and freakin' healthy gluten-free banana muffins.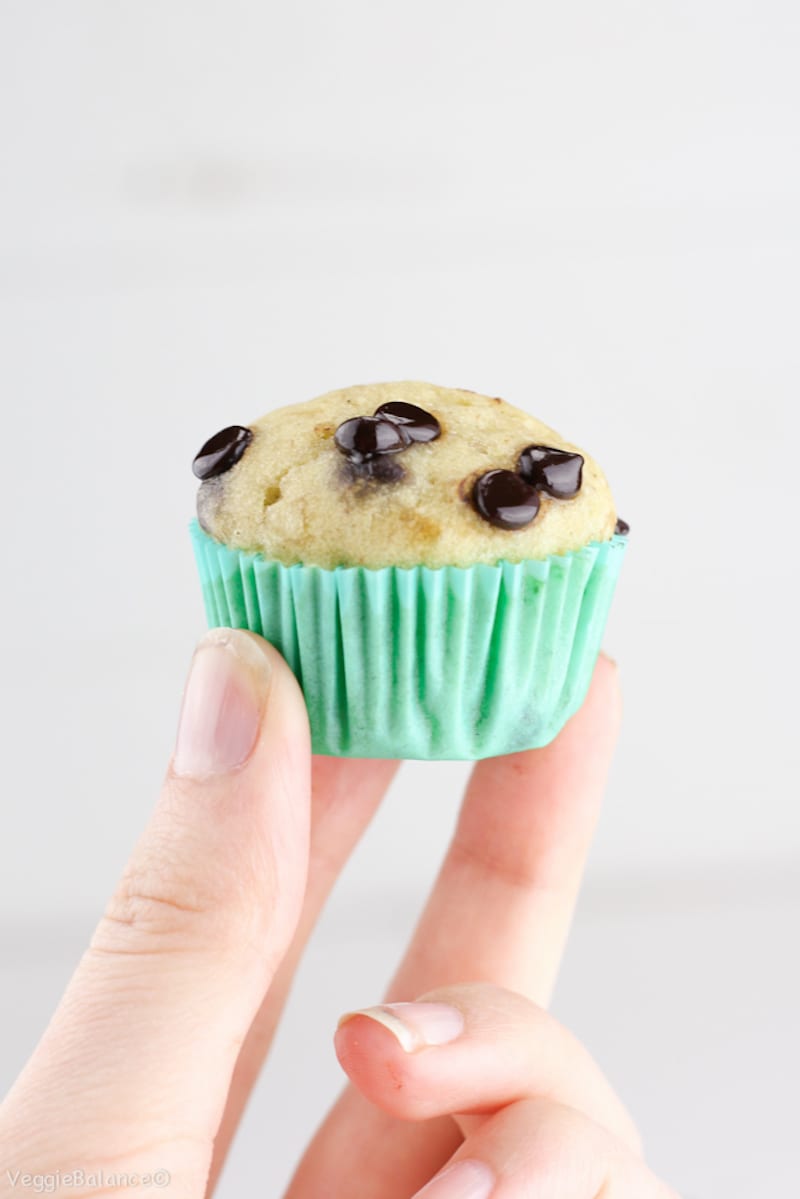 This is the life guys.
Need some pep in your step, a way to motivate yourself to get out of bed? Make banana muffins.
Have I perhaps solved a world issue for most people, i.e., the unbearable struggle of waking up?
I think so guys, I think so. ????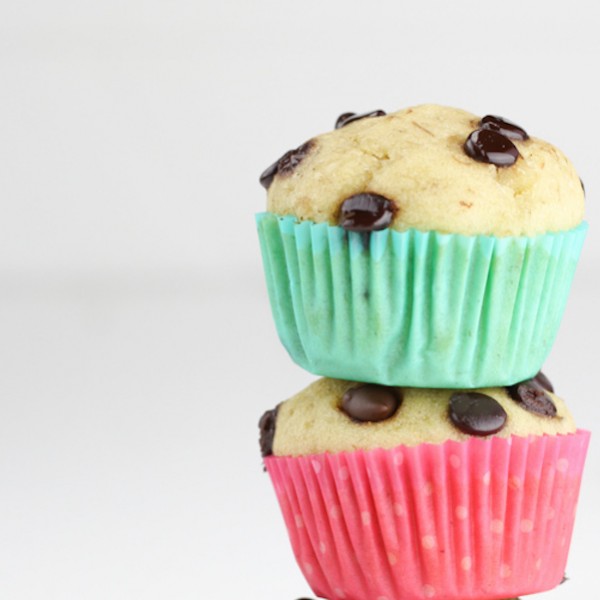 Lindsay Garza
Ingredients
1

large banana

mashed

2

eggs

¼

cup

cane sugar

2

Tablespoons

butter or dairy-free butter option

1

teaspoon

baking powder

1

teaspoon

vanilla extract

1

cup

gluten-free baking flour
Instructions
Preheat oven to 350 degrees F.

Prepare mini muffin pan with cupcake liners.

In a medium bowl whip together mashed banana, eggs, butter and sugar with hand mixer.

Add baking powder, vanilla extract.

Slowly add baking flour while continuing to beat mixture.

Spoon 1 Tablespoon into each cupcake liner. Sprinkle few chocolate chip onto tops of each mini muffin. Makes approximately 20 muffins.

Bake 8-10 minutes or until toothpick comes out clean.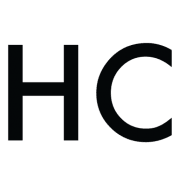 Lindsay Garza
Lindsay Garza is the personality behind the gluten-free website VeggieBalance.com, and author of Gluten-Free Party Food cookbook. On her site you will find simple, all-natural, gluten-free recipes that everyone will enjoy.