A crunchy, cinnamon-y, banana chip streusel takes these muffins from basic breakfast to decadent treat.
By Bria Helgerson

Banana Walnut Muffins with Banana Chip Streusel
A crunchy, cinnamon-y, banana chip streusel takes these muffins from basic breakfast to decadent treat.
Author:
Bria Helgerson adapted from Jenny Steffins
Ingredients
Streusel:
½ cup flour
⅓ cup brown sugar
2 tablespoons melted butter
2 tablespoons banana chips, chopped finely
2 tablespoons walnuts, chopped finely
¼ teaspoon cinnamon
pinch salt
Muffins:
2 large very ripe bananas
½ cup sugar
6 tablespoons butter, melted
1 large egg
1 teaspoon vanilla
1 cup flour
¾ teaspoon baking soda
¼ teaspoon salt
⅓ cup chopped walnuts
Instructions
Preheat oven to 350 degrees F. Line a 12-cup muffin pan with paper liners.
Make the topping. Mix the flour, sugar, walnuts, banana chips, cinnamon, and salt together in a small bowl. Add the melted butter and mix until well combined. Set aside.
Peel the bananas and place them in the bowl of stand mixer fitter with the whisk attachment. Mix at low speed until bananas are mashed. Add the sugar and mix on medium-high speed for a few minutes until a bit frothy and sugar beings to dissolve.
Mix in the butter, egg, and vanilla, and mix until well incorporated, scraping down the sides a few times. Add the flour, baking soda, and salt and mix just until incorporated. Remove bowl from mixer and add the walnuts, folding them in with a spatula. Divide between 12 muffin cups and top with 1-2 tablespoons of streusel.
Bake for 18-20 minutes, until muffins spring back with pressed gently with your finger and are golden brown.
Let cool in pan for a few minutes, then remove and cool completely on a wire rack. Store in an airtight container at room temp for a few days, or freeze.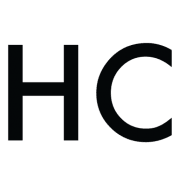 Bria Helgerson
Bria Helgerson is a Chicago based food blogger and pastry school student. Lover of all things sweet and savory, she cooks, bakes, and blogs as she navigates her culinary life at her website These Peas Are Hollow.