Banana and Almond Butter Mousse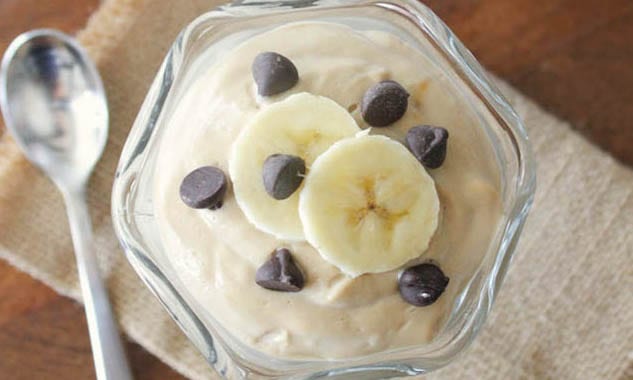 This dairy-free dessert is delicious served as a parfait or can even be used as a creamy pie filling.
By Robin Runner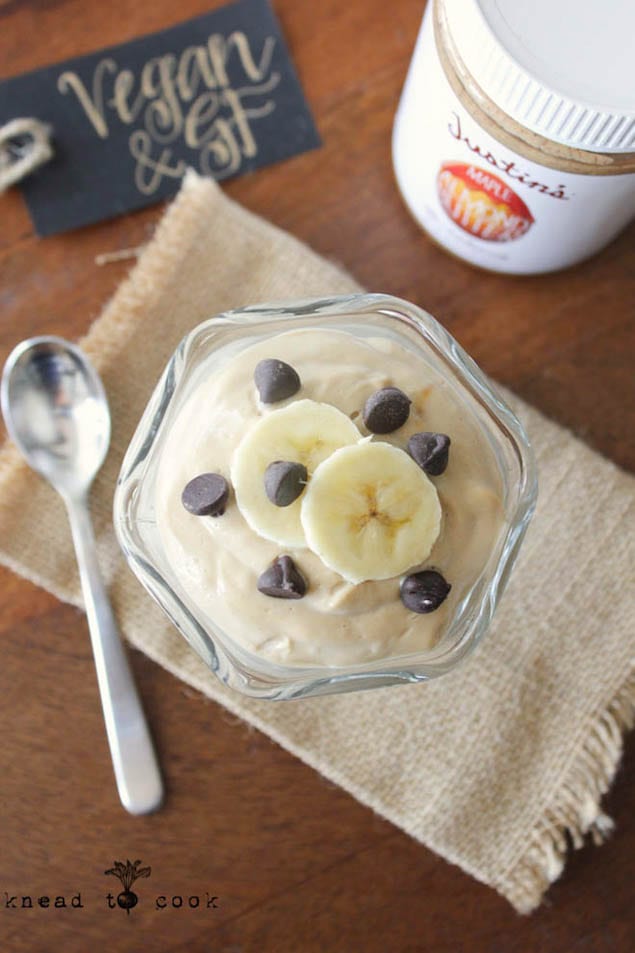 With busy spring days in mind, I created a five minute or less dessert recipe. Eat it on its own, put it in pie, use it as a filling, it's divine! Plus, I love desserts that are actually good for you. This recipe is packed with protein.

Banana and Almond Butter Mousse
This dairy-free dessert is delicious served as a parfait or can even be used as a creamy pie filling.
Ingredients
1 package of firm or silken tofu (I do prefer Nasoya firm) – drained
2 ripe bananas
1 cup of almond or peanut butter (I always use Justin's)
¼ cup of Silk cashew milk
¼ cup of maple syrup
1 tablespoon of vanilla extract
Optional Toppings
Granola
Nuts
Chocolate chips (Be sure to use Vegan chocolate, if necessary)
Instructions
Place all of your ingredients into a high powered blender and blend on the highest speed until creamy.
If you need additional cashew milk, add a tiny amount and blend – repeat until you achieve a pudding texture.
Spoon into ramekins or fun dishes and cover with plastic wrap. Refrigerate for at least one hour or more. You can also use this as a raw pie filling. Fill your crust and freeze until serving.
Robin Runner
Robin Runner is the blogger behind www.kneadtocook.com. She grew up around two of her greatest inspirations, her Italian grandmother and her aunt. Both believed in farm to table foods, purity in nature and love as the main ingredient for anything on their menu. Today, Robin is a strong advocate of farming and buying local ingredients, as well as composting to help repurpose food scraps into rich soil for our garden.