Baked Sweet Potato Fries with Garlic Butter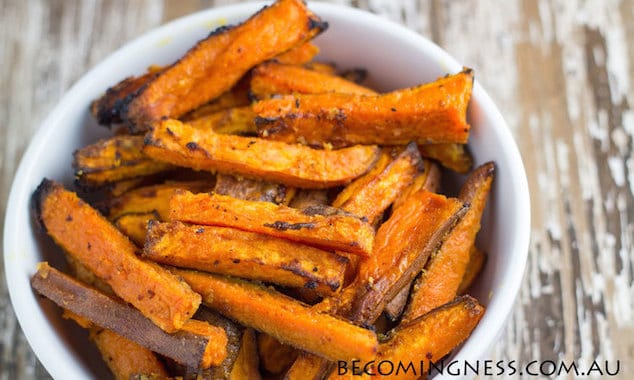 Drizzled in garlic butter and baked until crisp, these oven fries are a delicious accompaniment to almost every winter meal.
By Vanessa Vickery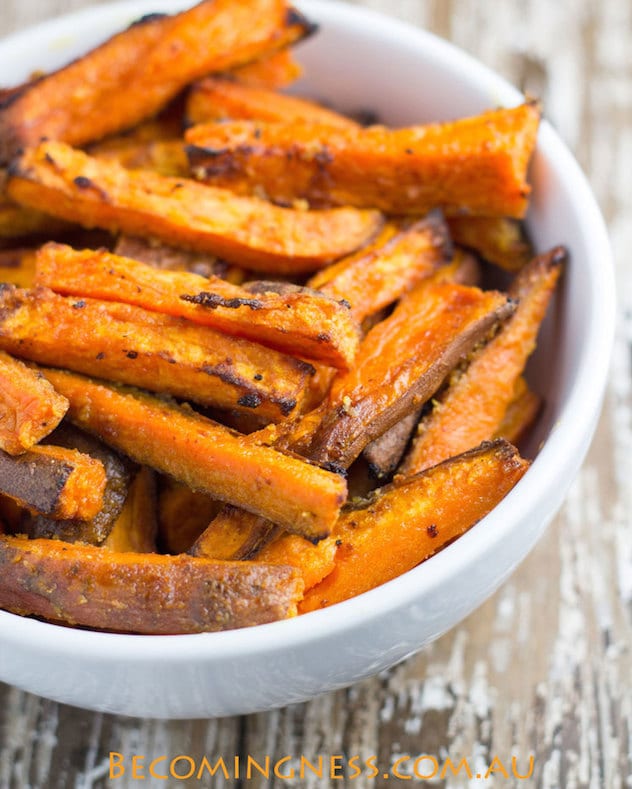 These fries are so easy to make and they make a great side to so many meals. Originally, I used to make these oven baked fries with a bit of sea salt and some olive or coconut oil. But around six months ago, I tried them with the a garlic butter and haven't gone back to my original recipe since.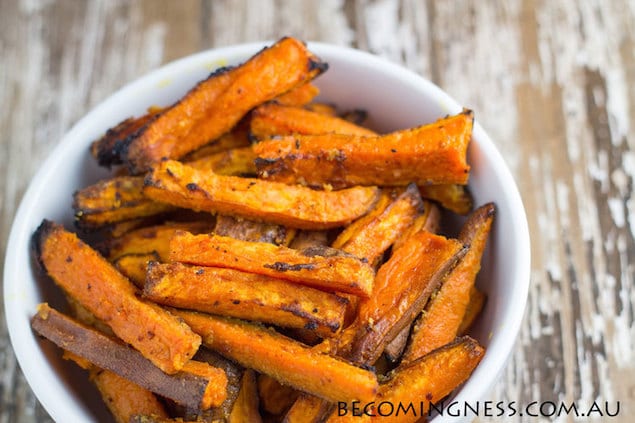 Baked Sweet Potato Fries with Garlic Butter
Drizzled in garlic butter and baked until crisp, these oven fries are a delicious accompaniment to most winter meals.
Ingredients
1 medium sweet potato (approximately 500 grams), washed
2 tablespoons organic butter plus extra for greasing. melted
½ tablespoon garlic powder
½ teaspoon sea salt
¼ teaspoon black pepper
Instructions
Preheat oven to 220 (428 F) degrees Celsius and lightly grease a baking tray or sheet.
Slice sweet potatoes into fries and place them in a bowl. Add melted butter, garlic powder, sea salt and pepper in a small bowl and mix well. Pour over the fries, mixing well to combine.
Place the fries in a single layer on the baking tray (or sheet) and place in the oven and cook for 25-30 minutes or until browned, turning over at the 15 minute mark. If your fries don't crisp up after the 30 minute mark, try cooking them a bit longer or even placing them under the grill for a few minutes.
Remove from the oven and serve immediately.
Vanessa Vickery
Ness is a qualified nutritionist, a life & wellness coach in-training, and a mother of two extremely energetic toddlers. She has created Becomingness, a health and wellness website, to help women achieve their health and wellness goals by providing accurate, accessible and attractive products and services that promote motivation, empowerment, self-belief and happiness.