Baked potato fries just got an upgrade with the addition of pimento cheese. There is nothing better than a warm, gooey plate of potatoes baked with cheese on a cold winter day.
By Maya Dutta-Linn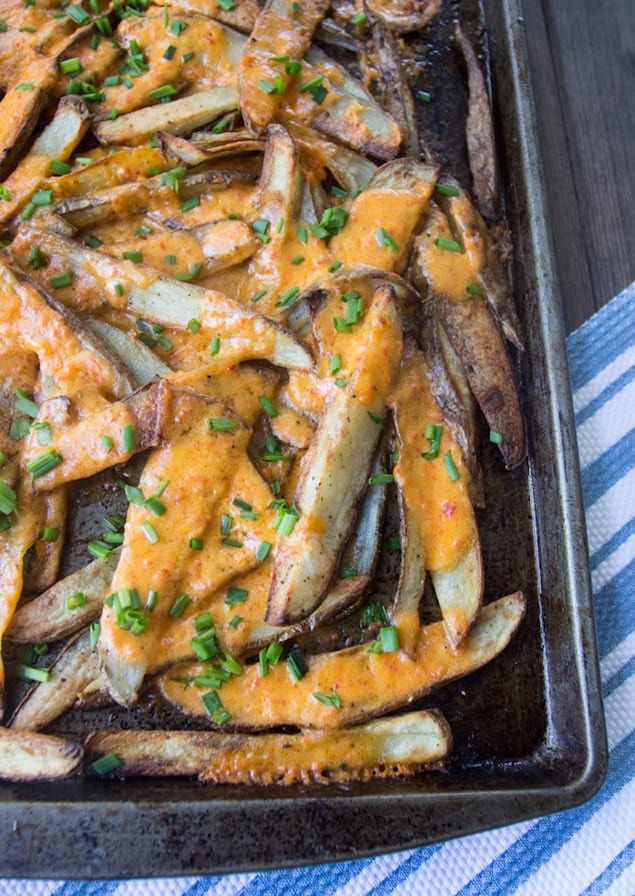 These super cheesy, super crispy, super amazing baked pimento cheese fries pretty much hit the spot. These aren't just regular old cheese fries, these are pimento cheese fries. You will seriously love them. No joke.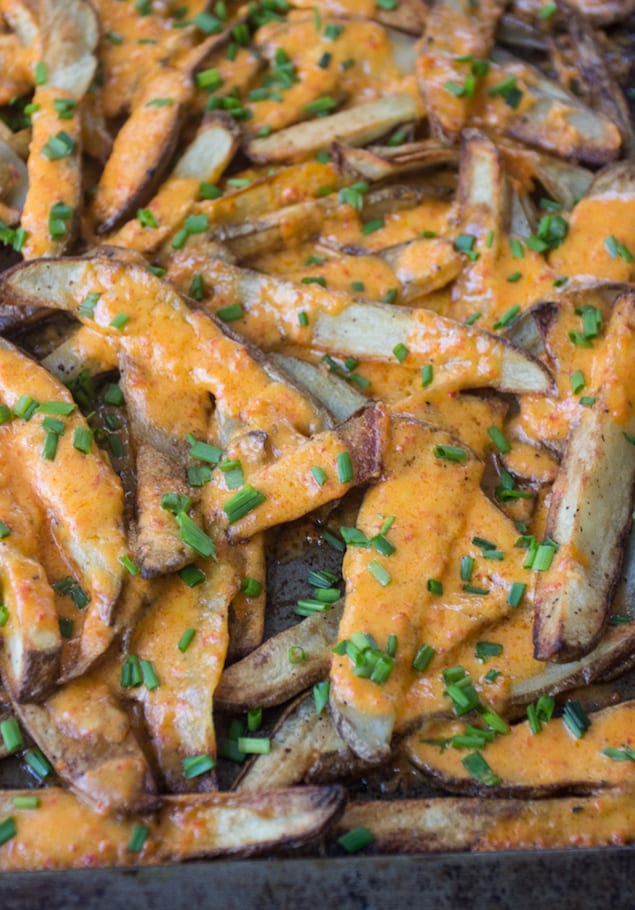 They are as cheese-ily delicious as you'd think they'd be. They're also not too difficult to make, especially if you decide to make the pimento cheese ahead of time (and it tastes better if you make it a day ahead). But these are easy even if you don't make the pimento cheese ahead of time. Just use your food processor to grate some cheese, add in some pimento, mayo, and a few pinches of spice. Then just cut up some potatoes (I made mine thick-cut), toss them with oil, salt, and pepper, and roast them on an oiled baking pan until they're crispy. Then add the pimento cheese and bake until everything is melty.
There's really not much better than melted cheese on a cold winter day. So go ahead, whip up a batch of these pimento cheese fries and you'll be in comfort food heaven!
For more potato goodness on a cold winter day, check out these tater tot nachos.

Baked Pimento Cheese Potatoes
Baked fries get an upgrade with the addition of pimento cheese. There is nothing better than a warm plate of cheesy potatoes on a cold winter day.
Recipe Type:
Appetizer, Side
Serves:
at least 4 appetizer sized servings; approximately 2 dinner sized servings
Ingredients
for the pimento cheese:
8 oz extra sharp cheddar cheese, grated*
4 oz jar pimentos, drained
4-5 tablespoons mayonnaise**
3 dashes of cayenne pepper
3 dashes paprika
2 dashes garlic powder (optional)
1 wedge of lemon (optional)
Black pepper to taste
for the cheese fries:
2 pounds russet potatoes (about 3-4 medium potatoes)
2 TBSP canola oil
Nonstick baking spray
Salt
Black pepper
Chopped chives or scallions for garnish
Instructions
to make the pimento cheese:
Add the grated cheese, pimentos, 4 tablespoons of mayonnaise, cayenne, paprika, garlic powder, and a squeeze of lemon (if desired) to the bowl of a food processor and blend until relatively smooth (you should still see flecks of pimento). Add more mayonnaise if needed and add pepper to taste. Place into a bowl and keep refrigerated. The pimento cheese will last in the fridge for several days.
to make the cheese fries:
Preheat the oven to 450 F.
Wash and scrub the potatoes. Cut the potatoes into thick wedges, leaving the skin on. If you prefer thinner crispier fries you can cut them smaller, but keep in mind that they will cook a little faster. Place the cut potatoes in a large bowl and add the canola oil. Toss to coat well and sprinkle the potatoes with salt and pepper.
Spray a baking sheet with the nonstick baking spray. Place the potatoes in a single layer on the baking sheet and bake until fork tender and browned, between 30-45 minutes depending on how thickly you've cut them. It took about 40 minutes for me. Be sure to turn the potatoes in the oven with a spatula every 10-15 minutes.
Remove the potatoes from the oven when fully cooked. Sprinkle with salt if needed. Turn the oven up as high as it will go (550 F for me). Place dollops of pimento cheese over the potatoes. Cover generously (you may end up not needing all of the cheese). Place the potatoes back in the oven and cook for 3-5 minutes, until cheese has melted.
Sprinkle with chives if desired and enjoy!
Notes
*You can grate the cheese in your food processor or by hand.
**I have used a combination of mayonnaise and plain yogurt in the past and it tasted great, so you could certainly attempt a substitution if you'd like
You could of course make the whole thing by hand instead of using a food processor. It will taste just as great, but the texture won't be as smooth.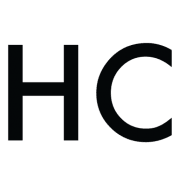 Maya Dutta-Linn
Maya is the writer and photographer behind Treats and Eats, a food and cocktail blog. A self-taught cook, baker, and cocktail enthusiast, this Boston-based food hound is always on the hunt for new flavor discoveries. Visit treatsandeatsblog.com to read more and find additional recipes.