For breakfast, brunch or breakfast-for-dinner, these customizable baked eggs-in-a-baguettes are a crowd-pleaser.
By Kim Hamill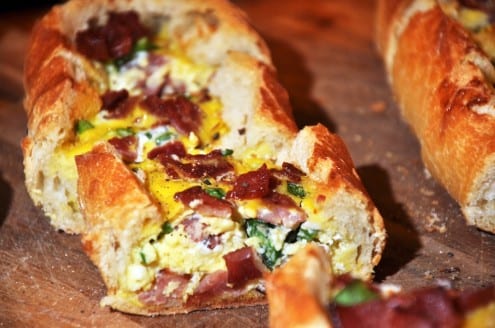 Baked Egg Boats
For breakfast, brunch or breakfast-for-dinner, these customizable baked eggs-in-a-baguettes are a crowd-pleaser.
Ingredients
2 demi sourdough baguettes (my "demis" were still big, so I used 2, but if yours are smaller you can use more)
5 eggs
⅓ cup milk (original recipe called for heavy cream, but i used low fat lactaid milk and it was still great)
4 ounces turkey bacon or deli turkey, finely chopped and cooked until crisp
3 ounces grated cheese (cheddar, gruyere, fontina, anything that melts well)
2 green onions, thinly sliced
salt and pepper to taste
Instructions
Preheat oven to 350 degrees F.
Cut a deep "V" through the tops of each baguette until about a ½ inch to the bottom. Partially unstuff the baguettes. Set aside.
Place the eggs and milk into a mixing bowl and lightly beat together. Whisk in the remaining ingredients and lightly season with salt and pepper.
Divide and pour the mixture into each baguette boat and place onto a baking sheet.
Bake for 30 minutes or until golden brown, puffed and set in the center. Season with salt and pepper.
Allow to cool for about 5 minutes, cut and serve.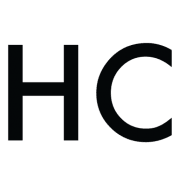 Kim Hamill
By day, Kim is the 3rd generation in her family's NYC taxi business. By night, she writes about food, fashion, DIY projects, travel, and beyond on www.loveumadly.com. Her stories, recipes, and photographs have appeared in Marie Claire, NY Press, the Kitchn, HGTV.com, Food Gawker, and Finding Vegan. She doesn't sleep very much.