These sweet potato fries have a nicer taste than regular fries and are rich in fiber, beta-carotene, and zinc.
By Nik Sharma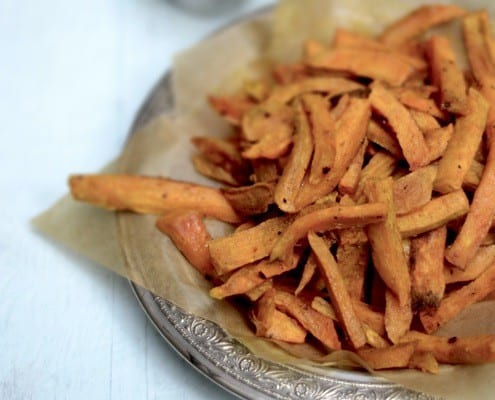 I love almost all things that contain sweet potatoes, especially sweet potato frites/fries. They definitely have a nicer taste than regular fries and are rich in fiber, beta-carotene, and zinc. The simplicity of preparing these baked fries in nearly 20 minutes makes this an easy snack when I am hungry or even as a side to a barbecue. Since the sweet potatoes have their own unique taste and are seasoned with a bit of curry powder, I prefer to serve them with a little bit of chilled yogurt as a dipping sauce rather than mayo or ketchup both of which can hide the flavors of the curry and the sweet potatoes. A tip when making fries or  chips from any vegetable by the baking method, use parchment paper to line the baking sheet. The paper will prevent the veggies from sticking to the surface and make cleaning easy.

Baked Curried Sweet Potato Fries
Healthy and easy to make baked sweet potato fries that are seasoned with curry and served with chilled plain yogurt.
Recipe Type:
Appetizer, Side, Snack
Ingredients
2 large sweet potatoes (around 2lbs)
½ teaspoon salt
½ teaspoon fresh ground black pepper
½ teaspoon red chili flakes
1 teaspoon curry powder ( I used Jamaican Curry)
1 tablespoon extra virgin olive oil
½ cup chilled plain non-fat yogurt
¼ teaspoon fresh ground black pepper
Instructions
Preheat the oven to 350F.
Peel the sweet potatoes and cut them into ½ inch thick strips along the length of the potatoes.
In a large bowl, toss and coat the sweet potatoes and the rest of the ingredients.
Spread the sweet potatoes on a baking sheet that is lined with parchment paper.
Bake for about 20 minutes in the center of the oven, till the strips are cooked.
If a crispier texture is desired then bake the fries for a longer time in the oven.
Serve hot with chilled non-fat plain yogurt seasoned with a little black pepper.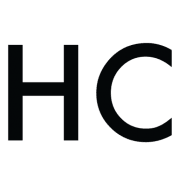 Nik Sharma
Nik Sharma is the cook, author and photographer behind "A Brown Table" and currently resides in Washington D.C. He is a self-taught cook that is constantly trying to infuse "exotic" spices and ingredients by learning different cooking techniques in day-to-day meals with the motto of keeping all cooking methods fun, simple and useful.